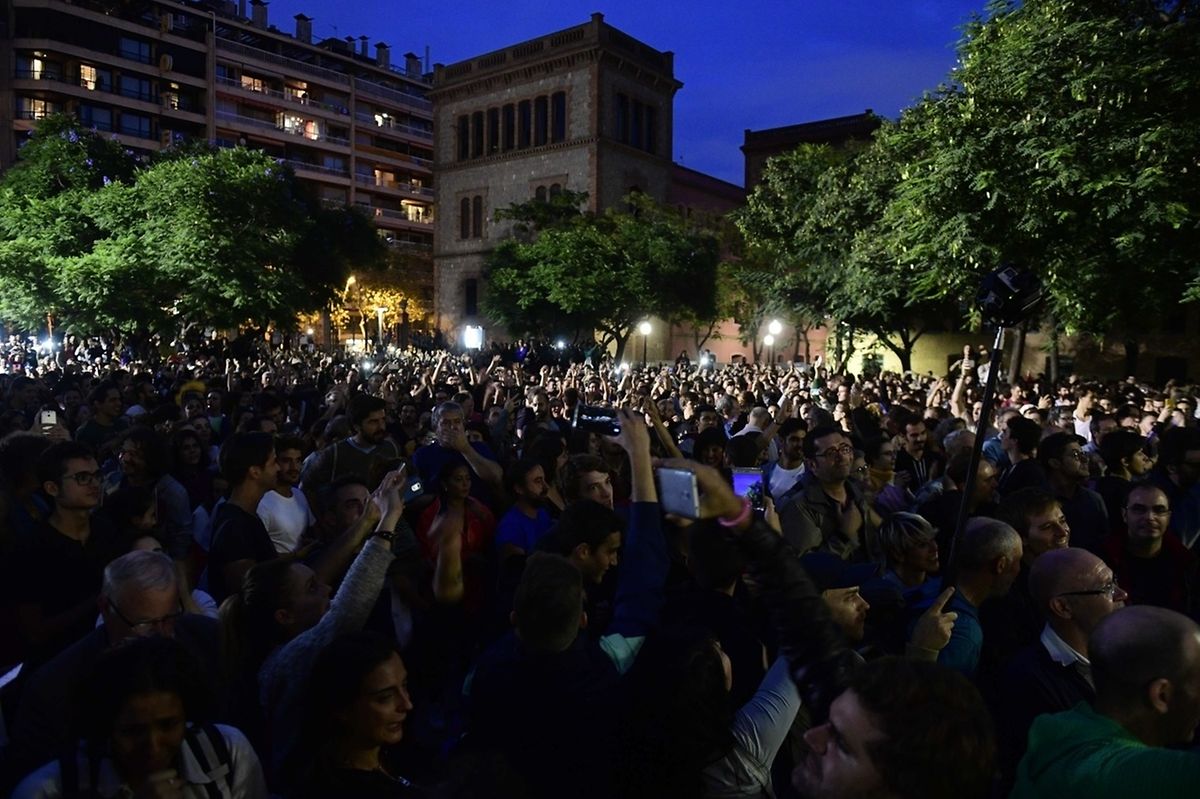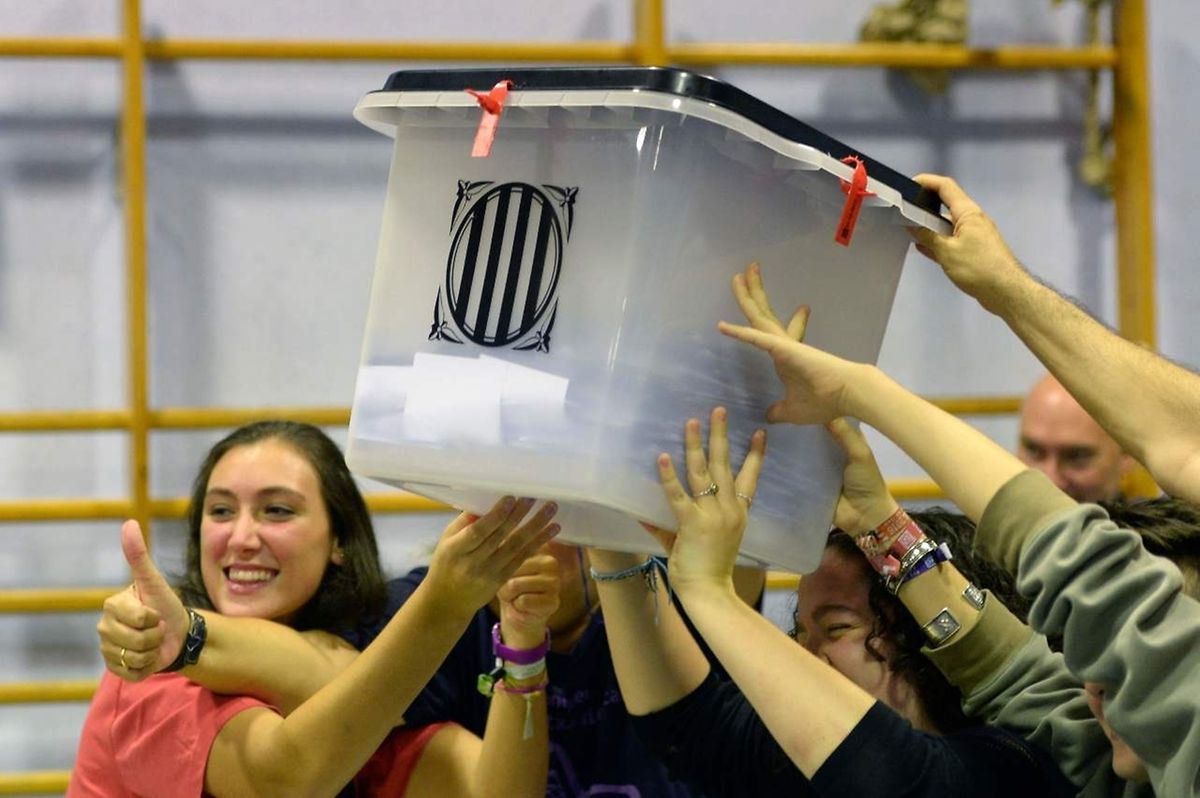 (Bloomberg) Spanish Prime Minister Mariano Rajoy said efforts to disrupt an illegal referendum in Catalonia had succeeded, despite hundreds of injuries as police tried to stop the voting.
While pledging to bring parties together with talks starting Monday, Rajoy made no apology for the crackdown. He blamed separatist leaders in the Catalan government for insisting on the illegal referendum and putting the sides on a collision course. Rajoy praised police for their "calmness" in defending the constitutional order.
"We've proved that our rule of law has the resources to repel an attack on democracy of this magnitude," Rajoy said in a televised statement late Sunday. "Look for no culprits other than those who organised an illegal act and broken our common bonds. We've witnessed the type of behaviour that would be repugnant for any democrat: the indoctrination of children, persecution of judges and journalists."
Rajoy is facing Spain's biggest constitutional crisis since the political settlement that followed the death of dictator Francisco Franco in 1975. That gave regional administrations control of areas such as health, education and, in Catalonia's case, the police, within a centralised system for collecting and distributing tax revenue.
Many Catalans complain they get a raw deal from that system. But Rajoy, backed up by the courts, says a referendum is unconstitutional. To back up his position, the prime minister deployed thousands of police from outside the region to enforce the court rulings.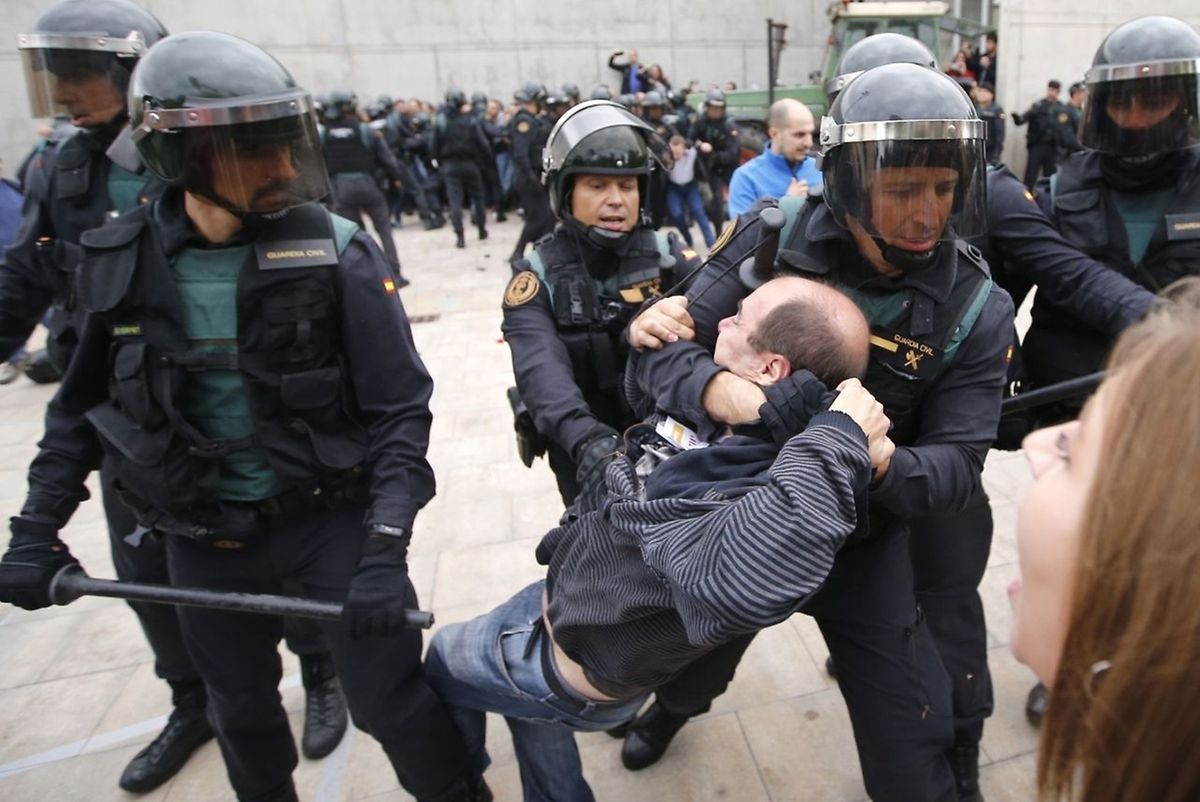 The rift is already shaking Rajoy's minority government. The prime minister withdrew his budget from parliament last week after his Basque Nationalist allies signalled they would shoot down the bill in protest at his handling of Catalan demands. His job isn't under any imminent threat, but his authority is compromised by his inability to legislate and some of his European partners may be shocked by the images from Barcelona today.
It didn't end Catalans' desire to vote
As polling stations prepared to open at 9 am, officers in riot gear smashed in the doors and dragged protesters away by the hair, beating some with batons and firing rubber bullets at others. Despite the police brutality, Catalan government said 73% of polling stations were open.
Catalan President Carles Puigdemont said the crackdown had been an "unjustified, excessive and irresponsible use of violence."
"It didn't end Catalans' desire to vote and decide freely about their future, but it has helped to answer all the questions we had to address today," he said at a voting site near Girona that had been raided by the Civil Guard. "Today, the Spanish state lost."
Trying to vote
Though those who voted are likely to come overwhelmingly from the pro-independence camp. A non-binding vote in 2014, also held in defiance of the Spanish courts, saw 80% back a split from Spain on turnout of about 30%. In the most recent Catalan government poll in July, 35% of respondents said the region should become independent.
There are no words to describe what this government has done
At least three polling stations in the regional capital had been shut down by noon, and one that was open in the Passatge del Pla had at least 200 people queuing to cast their ballots as organisers struggled to keep their computer system online. The crowd applauded each time a voter left the building. The Catalan government said more than 800 people had been injured.
"There are no words to describe what this government has done," said Anna Bonet, a 56-year-old homemaker who'd waited since 6 am to vote for independence. "We're living under a state of emergency."