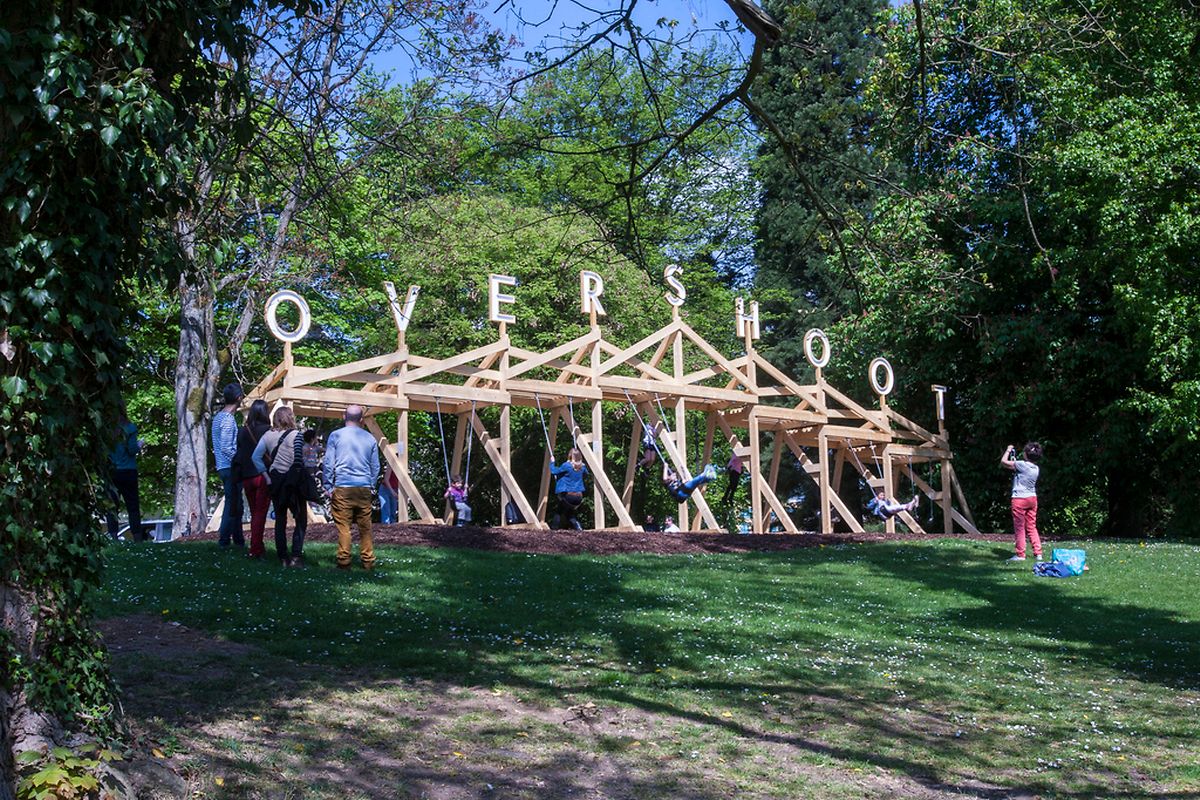 (AnB) To enjoy summer in the city, why not have a look at the activities offered at "Kinnekswiss" in Luxembourg City!
From July 4 until September 7, classic as well as quirky sports activities will be available for young and old alike for free and without registration. The council wants to draw more people to the "green lung" of the city, while creating a safe space for all.
Football, badminton, volleyball, hockey and croquet will be on offer as well as exciting new workshops to try out such as ultimate frisbee, pogo-stick (a bouncy stick for one person), circus activities, sitting volleyball, football-tennis, speedminton (which combines badminton, squash and tennis) and Indiaca among others.
Relatively unknown sports such as ogosport, which can be played alone with a little plastic ball and mini-trampolines, and "viking chess", played in two teams which aim at taking down the opponents' king.
The material for all these activities and many more is freely available every day from 11.30 am to 7.30pm and people from the sport service are on site all day to give explanations and a helping hand.
In addition, weekly courses in Qi Gong (every Friday from 12.30 pm to 13.15 pm) and Tai Chi, (every Wednesday from 6 pm to 6.45 pm) are held on the "Kinnekswiss". hip-hop/break-dance lessons are organised from 4 pm to 6 pm, July 16, 17, 23, 24, 30 and 31 and September 3 and 4.
Due to their enormous success the previous years, 12 trampolines are set up in the public park in Merl. They can be used free of charge from 12 am to 8 pm from July 4 until September 9.
Don't miss out on the news – sign up to receive the wort.lu newsletter in English delivered to your inbox six days a week.