Sufjan Stevens puts on a stunning display
Sufjan Stevens puts on a stunning display
The crowd of the Grand Theatre witnessed one of the most heartfelt beautiful performances you're likely to see on Saturday night.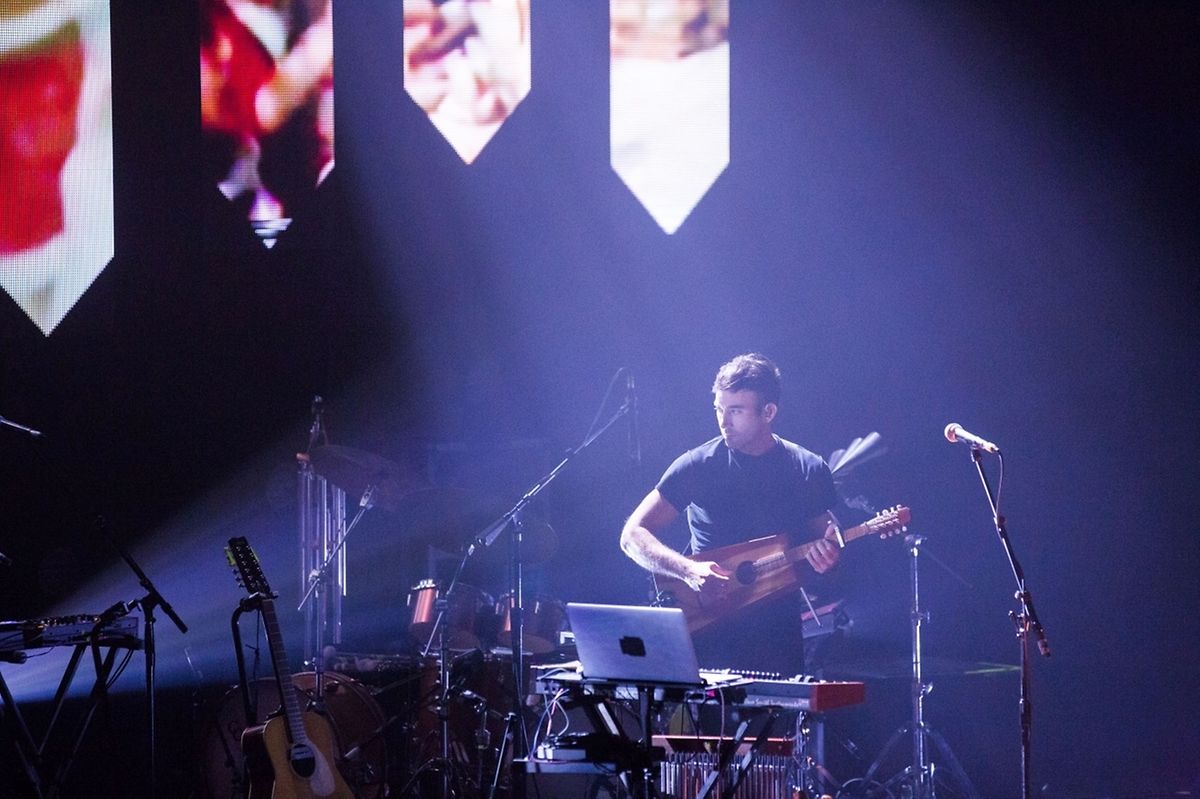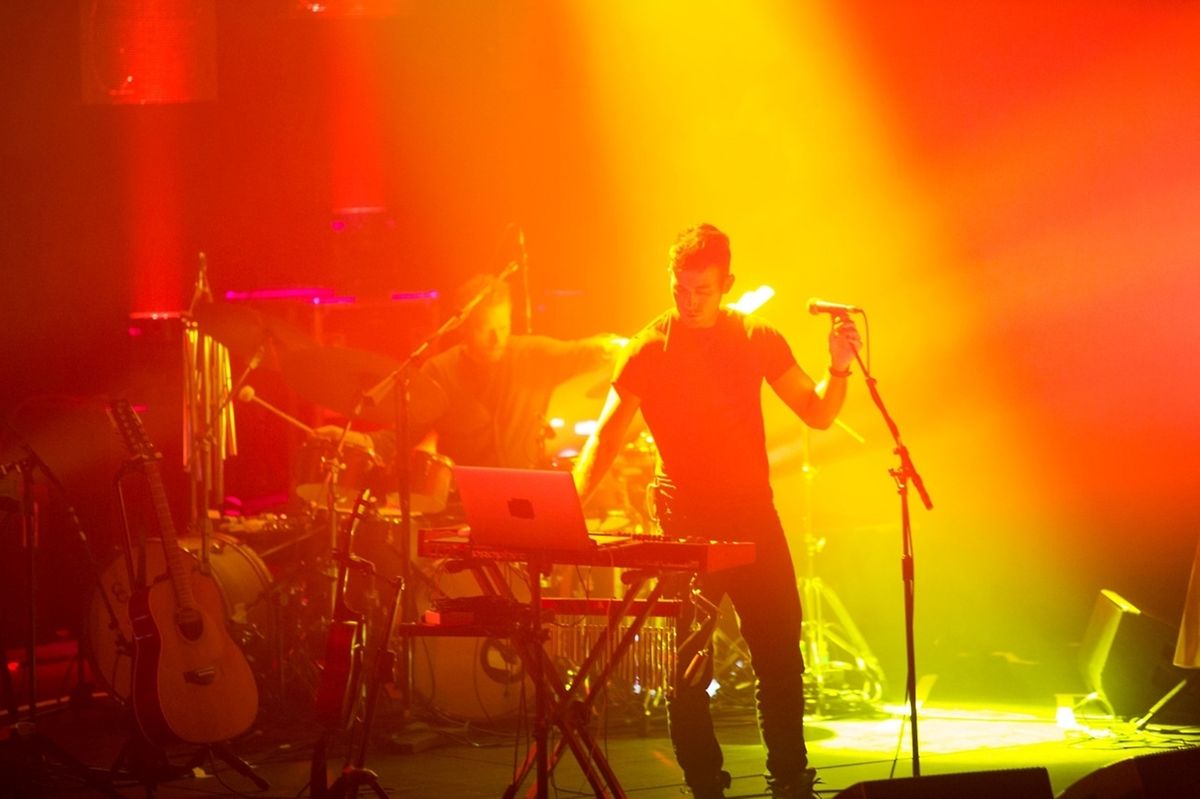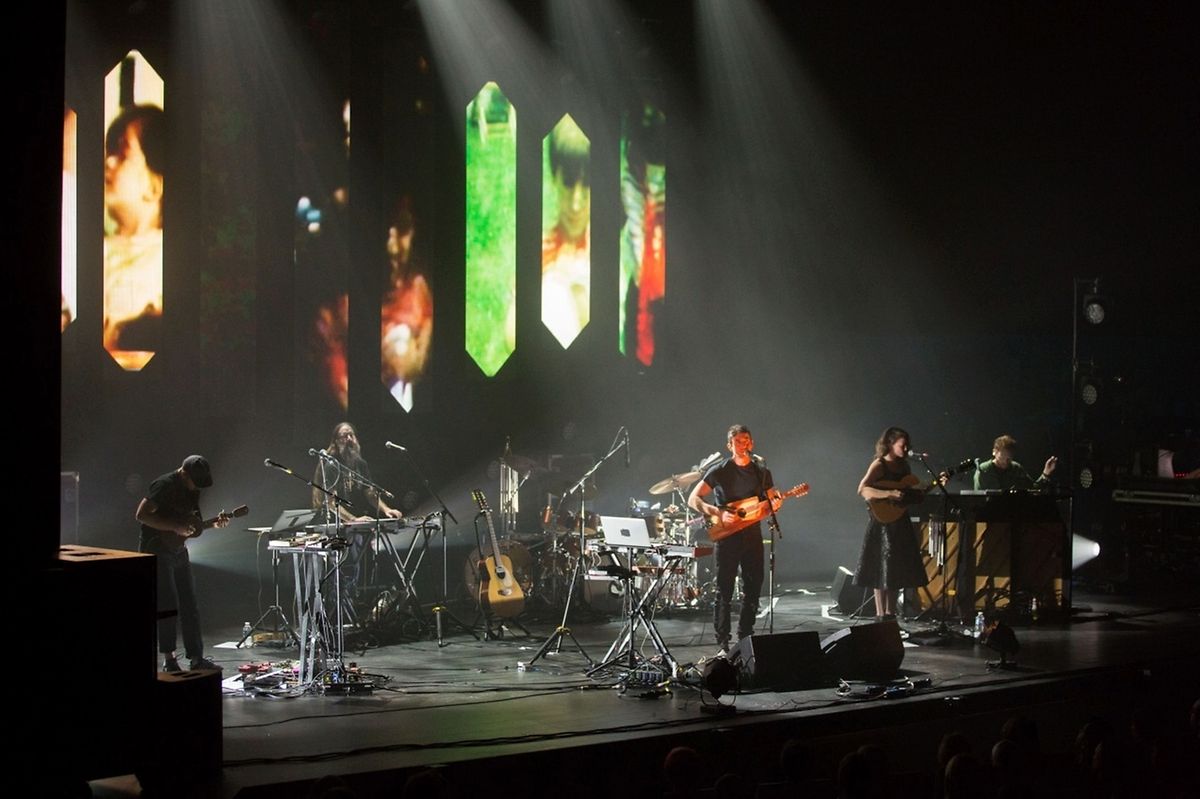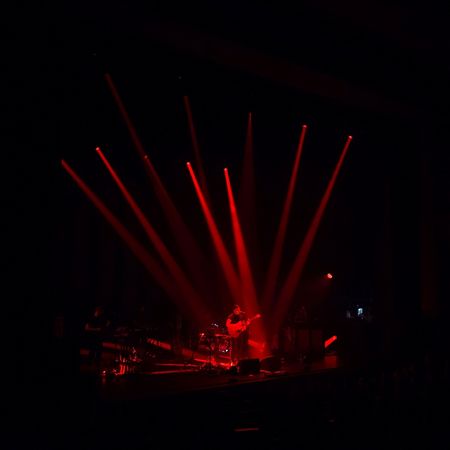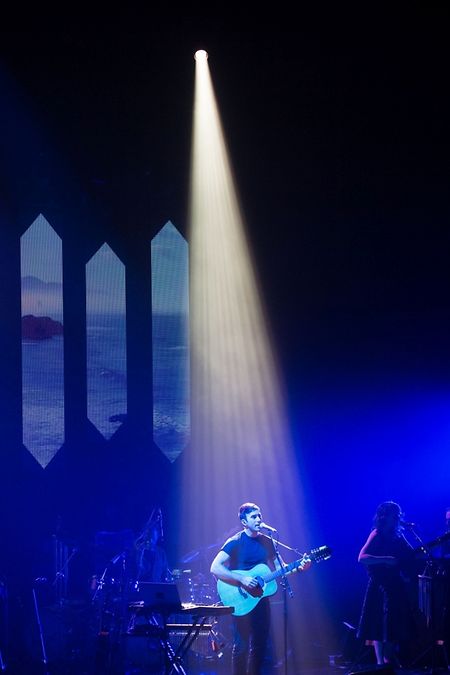 By Patrick Cameron
Saturday night saw Sufjan Stevens play the Grand Théâtre in support of his critically acclaimed seventh studio album "Carrie & Lowell".
Whilst Stevens in the past has gone for a more outlandish stage show it would have been hard to do anything other than strip it back for his new album which broaches the subject matter of him losing his mother to cancer back in 2012.
First up on Saturday was Toronto band "Austra" who have the hard job of bringing their up-tempo electro-pop to the Grand Théâtre. They began with a more atmospheric tension to their set, allowing for the heavier drumbeat and synths to kick in after a few tracks, leaving front woman Katie Stelmanis' powerful, tremulous vocals to soar through the theatre.
If it wasn't for everyone being seated I'm sure there would have been some hips shaking, to go with the head bopping. After the light-hearted upbeat set it was time for the whole theatre to go dark for the arrival of Stevens and his band, only for the backlights to reveal their silhouettes as the stage was bathed in an orange glow.
As Stevens moved to centre stage with just the solitary spotlight on him, he played "Should Have Known Better", his breathy vulnerable vocals echoed out across the silent crowd of the theatre, whilst being accompanied by old family videos behind, which only heightened the sense of emotion throughout.
For every stripped-back acoustic heartbreaker there was an ambient wave of synths to delicate and precise percussion which built to a euphoric crescendo, none more so than with the ten minute outro to "Blue Bucket of Gold".
There was such a sense of intensity, which didn't let up throughout the evening, whether it was created through the music, the stark lighting or zero small talk. Even when a track such as "Fourth of July" was given a new brooding synth arrangement it still held your attention to a state of not even blinking.
You couldn't help but just stare in amazement of how they managed to construct such a performance. The only moment the intensity dropped was when they all came back for the encore with Stevens wearing a Hawaiian type shirt and a baseball cap, instantly giving you the impression of a lighter mood.
He started to talk to the crowd for the first time and thanked them for their respect of the songs before they played a few more off the back catalogue. Even the lighting became less intense with the whole stage being lit up for the last couple of tracks.
Although the atmosphere changed slightly the sheer beauty in the delivery of the songs didn't. Sometime you wonder how certain albums will translate live and "Carrie & Lowell" was one of them, how to create such a heartfelt journey to such a mass of people whilst retaining its intimacy.
Well, if you ever want a lesson on how it's done make sure you see this tour. The rapturous applause and standing ovation were well earned.
Do not miss the news - sign up to receive the wort.lu newsletter in English delivered to your inbox six days a week.