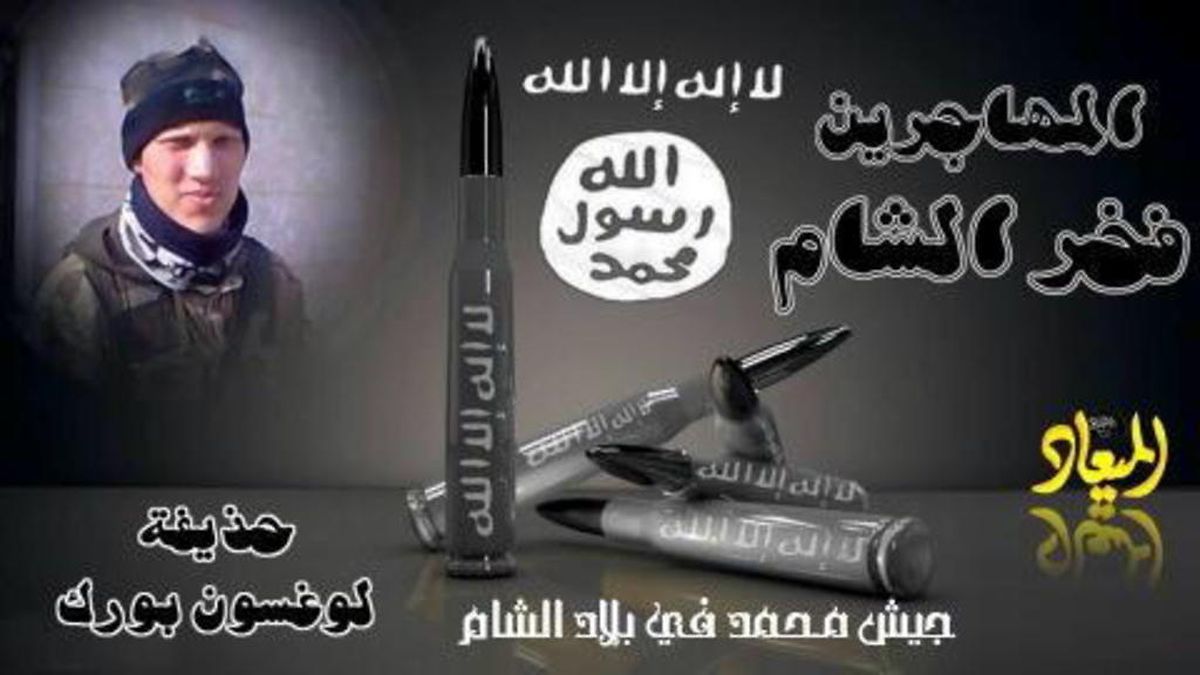 Twitter Isis
Anti-terrorist police have arrested a Belgian citizen in Luxembourg on suspicion of taking part in terrorist activities.
The man, named as Davide De Angelis and also known as Abu Nuh, was found hiding in Canach, a village close to the Luxembourg border with Germany, early on Tuesday morning.
Spanish authorities had issued an arrest warrant against the suspect for international terrorist activities. Spanish observers were present during the arrest and the suspect is expected to be transferred to Spain in the coming days.
It is thought that De Angelis recruited young men to enlist alongside terrorist organisation Islamic State of Iraq and Syria (ISIS) combatants to fight in the war in Syria.
De Angelis has been under police surveillance since 2013.
According to Spanish authorities, the suspect was in Syria in 2012. It is thought he began recruiting for fighting in Mali and Syria upon his return to Europe. Authorities also say that
De Angelis has been in regular contact with radical Islamists in Esch-sur-Alzette, in southern Luxembourg.
A growing threat from extremist residents fighting in Syria
Don't miss the news – sign up to receive the wort.lu newsletter in English delivered to your inbox six days a week.