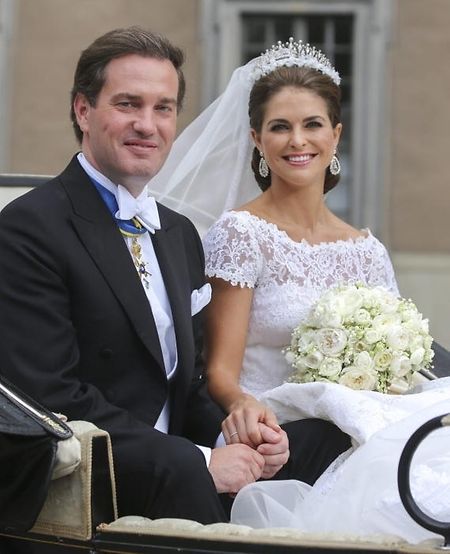 (CS) The Swedish royal household on Tuesday announced that Princess Madeleine and her husband Christopher O'Neill are expecting their first child.
The addition to the royal family, the second grand-child for King Carl XVI Gustaf and Queen Silvia, is expected to arrive at the beginning of March 2014.
No changes to the Princess's engagements and work for the World Childhood Foundation are foreseen during the autumn.
On her official Facebook page, the Princess shared the news: "Chris and I are thrilled to let you know that we are expecting a baby for early March next year. We feel so blessed and can't wait to become parents!"
Madeleine married British-American business man Chris O'Neill in Stockholm in June, and the couple spent their honeymoon in the Seychelles.