Syria UN observers visit 'massacre' town
Syria UN observers visit 'massacre' town
UN observers rushed on Saturday to a town in central Syria where scores of civilians were reportedly massacred, including 25 children, as the opposition renewed calls for air strikes on regime forces.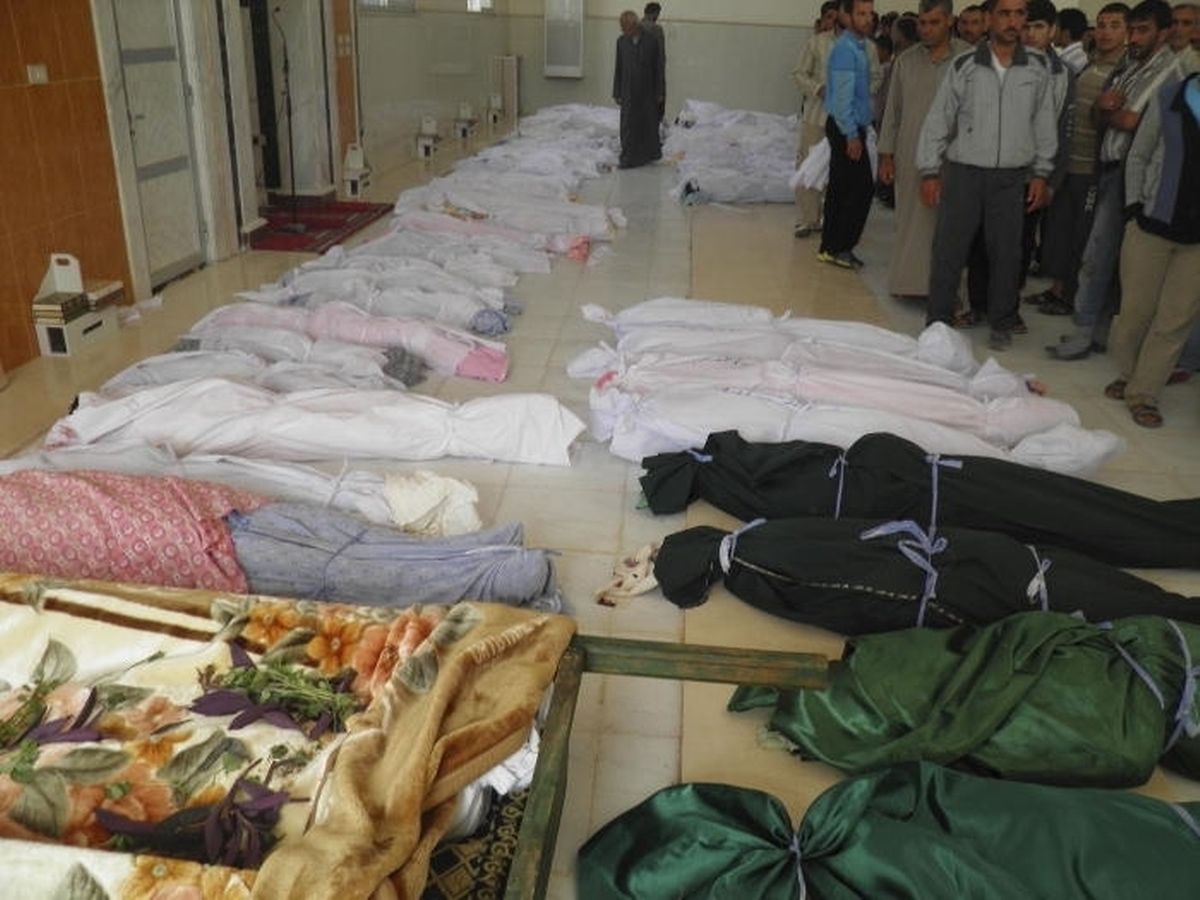 (AFP) UN observers rushed on Saturday to a town in central Syria where scores of civilians were reportedly massacred, including 25 children, as the opposition renewed calls for air strikes on regime forces.
The shelling of the town of Houla by regime forces, which began at around midday on Friday and continued until dawn on Saturday, killed more than 90 people, the Syrian Observatory for Human Rights said.
"A team of UN observers arrived in the village of Taldau (outside) Houla, to document the crimes committed in the past 24 hours, in violation of the ceasefire," the rights watchdog said, adding that explosions and gunfire could be heard.
French Foreign Minister Laurent Fabius condemned the massacre and said he was "making immediate arrangements for a Friends of Syria group meeting in Paris."
He spoke after the rebel Free Syrian Army (FSA) again called for Friends of Syria nations to launch air strikes against President Bashar al-Assad's forces.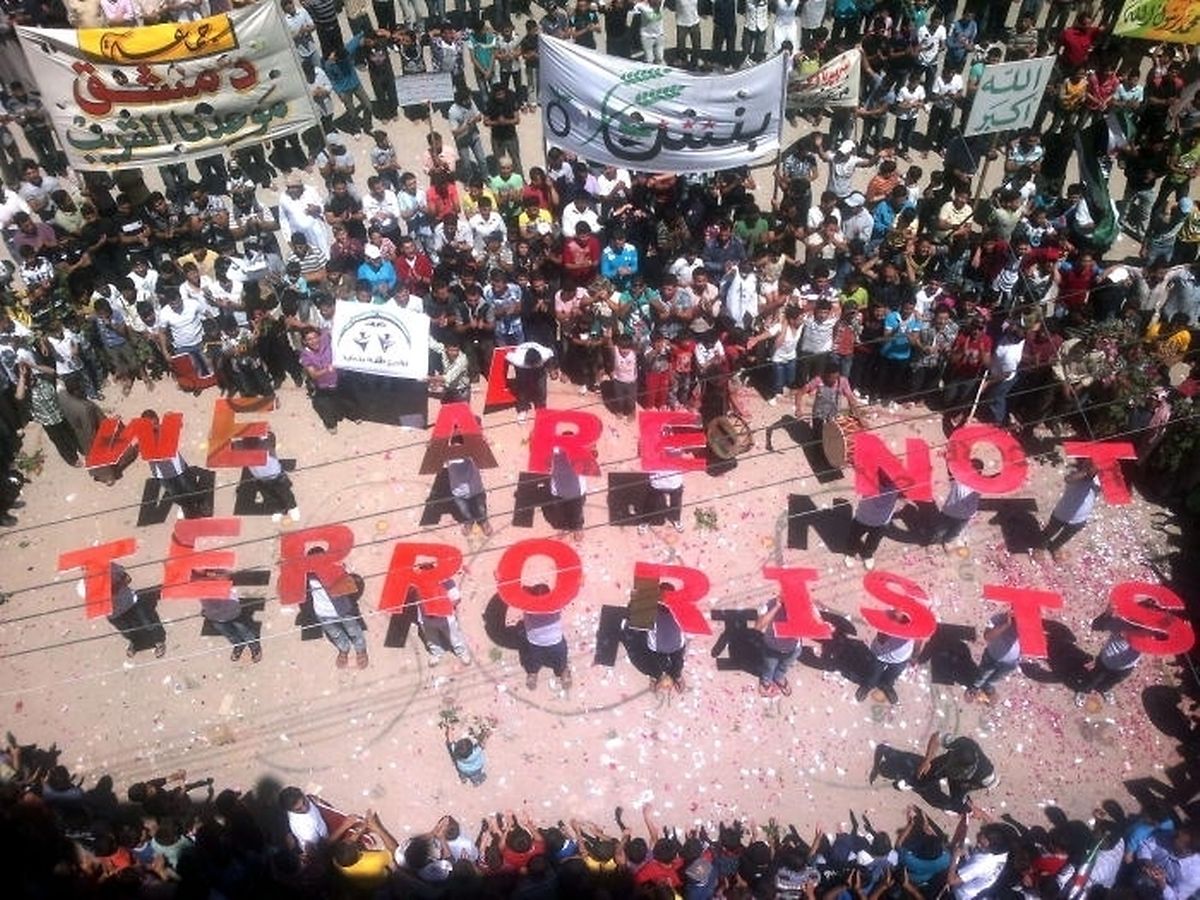 Turkey-based General Mustafa Ahmed al-Sheikh, head of the FSA's military council, urged "an appropriate stance after the heinous crime committed by Assad's assassin regime in the Houla region."
"We are calling urgently on the Friends of Syria to create a military alliance, outside of the UN Security Council, to carry out targeted strikes against Assad's gangs and the symbols of his regime," he said.
Amateur videos posted on YouTube showed horrifying images of children lying dead on a floor. Some corpses were badly mangled, with at least one child's head partly blown away.
The Britain-based Observatory accused the international community of being "complicit" in the killing and standing "silent in the face of the massacres committed by the Syrian regime."
Earlier, opposition Syrian National Council spokeswoman Basma Kodmani said "more than 110 people were killed (half of whom are children) by the Syrian regime's forces" in Houla.
"Some of the victims were hit by heavy artillery while others, entire families, were massacred."
"The Syrian National Council urges the UN Security Council to call for an emergency meeting to examine the situation in Houla and to determine the responsibility of the United Nations in face of such mass killings, expulsions and forced migration from entire neighbourhoods," she added.
State news agency SANA blamed "armed terrorist groups" for the killings, adding that "clashes led to the killing of several terrorists and the martyrdom of several members of the special forces."
SANA also reported the arrival of members of the UN team of military observers in Houla.
Regime forces pounded rebel positions elsewhere in Homs province on Saturday, according to the Observatory, which reported nine people killed in violence across Syria, including four civilians.
"A civilian was killed during the shelling of Qusayr," scene of frequent clashes between regime troops and rebel fighters, it said.
"In the city of Homs, blasts were heard this morning as well as heavy machinegun fire in the Jobar district," the monitoring group added.
Two civilians were killed by shelling in northwestern Idlib province, and a young activist was killed and another 10 people were wounded when regime forces shot at demonstrators in Saraqeb, also in Idlib, according to the same source.
In southern Daraa, regime forces raided Qarfa village and detained scores of residents, while five regular soldiers were ambushed and killed in the same region, the Observatory added.
-- Syria plunged 'further into horror' --
Protests took place on Saturday against the reported massacre in Houla, anti-regime activists said.
In Kfarnabel, in the northwestern province of Idlib, scores of men and women took to the streets to honour the dead, chanting: "We sacrifice our soul and life for you, O people of Houla," according to an amateur video on YouTube.
Protesters were also angry with the international community.
One demonstrator held up a sign reading: "(Kofi) Annan is singlehandedly responsible for the Houla massacre," blaming the special UN-Arab League envoy for continued violence.
Annan brokered a six-point peace plan which included a ceasefire that went into effect on April 12 but has since been breeched daily.
He is to travel to Syria "soon" as he continues efforts to find a peaceful solution to the crisis, his spokesman Ahmad Fawzi said. Diplomats in Geneva said the former UN chief would visit Damascus early next week.
France's foreign minister condemned "the atrocities committed daily by Bashar al-Assad on his own people. With these new crimes his murderous regime plunges Syria further into horror and threatens regional stability."
Fabius said the UN observers should complete their deployment in line with Annan's peace plan.
Saying he would speak to Annan on Sunday, Fabius added: "In the face of horror, the international community must mobilise still further to stop the martyrdom of the Syrian people."
More than 12,600 people have been killed in Syria in the revolt against Assad's rule, including nearly 1,500 since the UN-backed truce was to come into effect, according to Observatory figures.