Table Manners: It sounds Greek to me
Table Manners: It sounds Greek to me
A Greek tragedy unfolds in the home of American expat family the Bulls as Nevin Bull negotiates with his parents for an allowance raise.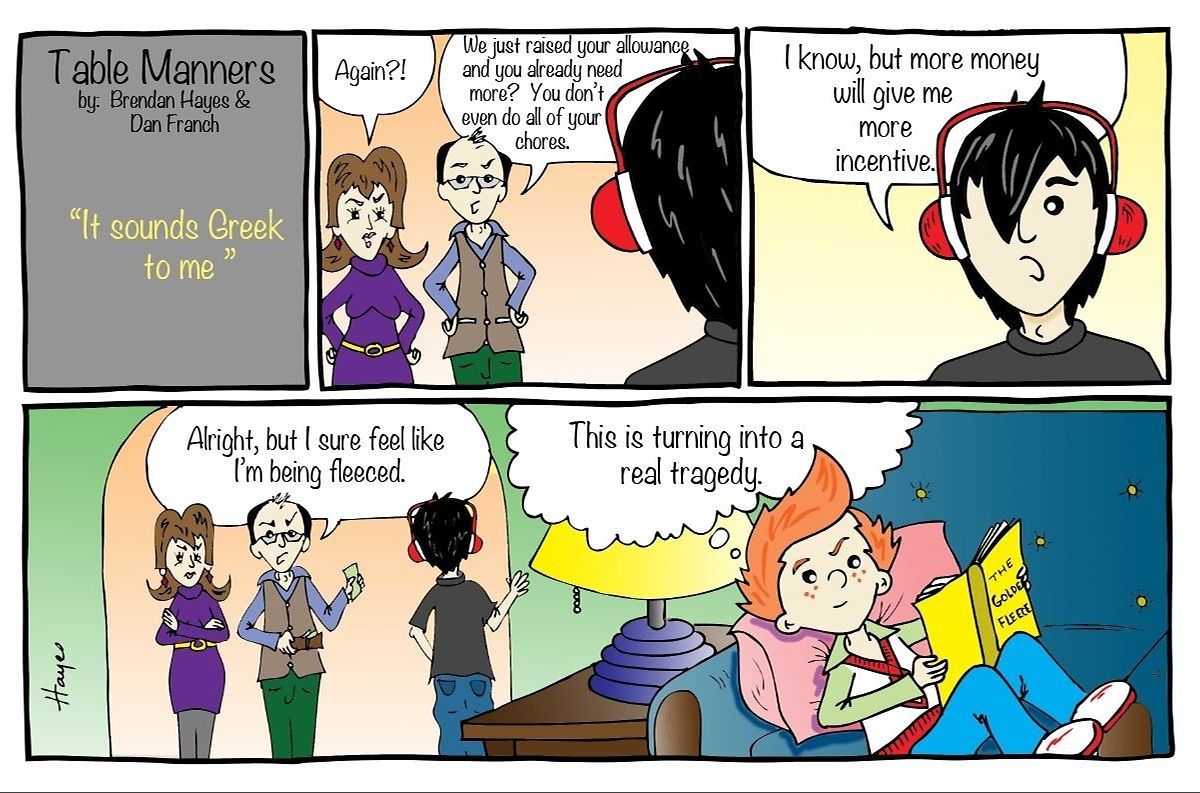 Table Manners, by Brendan Hayes & Dan Franch, is wort.lu/en's comic strip about an American family that moves to Luxembourg.
► Click here to read more comic strips from Table Manners
► Click here to follow Table Manners on Facebook
Did you know that Dan Franch also writes a bi-monthly column for wort.lu called Taking a Break?
If you liked this, why not check out our new monthly strip Foreign Exchange.
Do not miss the news - sign up to receive the wort.lu newsletter in English delivered to your inbox six days a week.