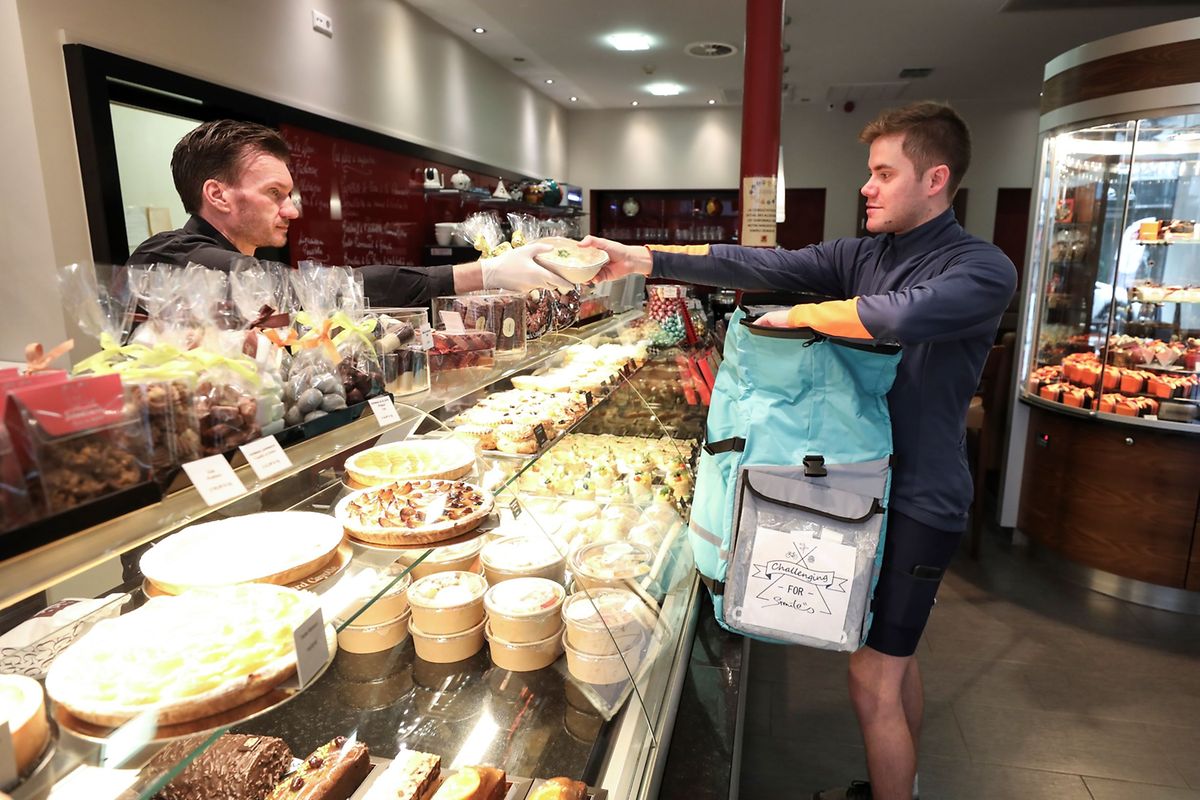 Sébastien Cayotte delivers items free of charge Photo: Guy Wolff
While Luxembourg has been in lockdown for the past five days, a 25-year-old primary school teacher has been getting on his bike to go food shopping for the elderly and those who are sick.
Sébastien Cayotte, from Esch-sur-Alzette, delivers the items to the most vulnerable who are confined to their homes and unable to do simple tasks.
"In this exceptional situation I want to be there for those who need the most help," said Cayotte. "Namely the elderly and those who are sick."
He began his delivery service three days ago, taking six orders on his first day and visiting butchers, bakers, supermarkets and pharmacies, offering his services for free.
"When I went shopping a few days ago and saw how many seniors, despite multiple warnings, still do their shopping, I was shocked," said Cayotte. "Then I got the idea to offer myself as a bicycle courier."
"I also had business cards made which I distributed to retirement homes, pharmacies and childcare centres, and I posted them to people," said Cayotte.
He delivers to people living in Esch and neighbouring areas.
"We can only prevent total standstill with solidarity," he added. "When I saw how many solidarity actions there are in the fight against the coronavirus worldwide, I just had to act. It touched me and inspired me to take action."
The number of people diagnosed with the COVID-19 virus in Luxembourg has now jumped to 484 - an almost 50% increase in just one day. The country has also been in lockdown since Monday with shops, swimming pools and cinemas close, only supermarkets and pharmacies remain open.
---
Get the Luxembourg Times delivered to your inbox twice a day. Sign up for your free newsletters here.