Tearful Indian diplomat tells of invasive US body probe
Tearful Indian diplomat tells of invasive US body probe
A female Indian diplomat told how she broke down in tears after being arrested, stripped and cavity-searched in New York, as the US embassy became the focus Wednesday of outrage at her treatment.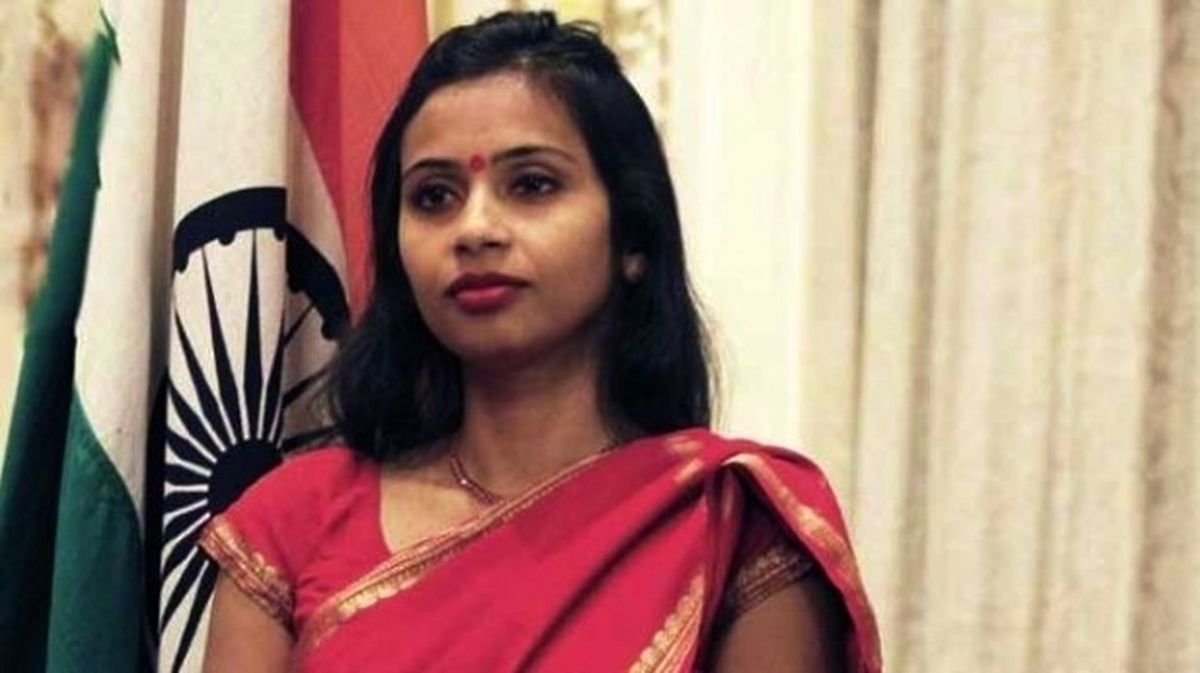 (AFP) A female Indian diplomat told how she broke down in tears after being arrested, stripped and cavity-searched in New York, as the US embassy became the focus Wednesday of outrage at her treatment.
Devyani Khobragade, the deputy consul general in New York, described how she endured "repeated handcuffing, stripping and cavity searches" after her arrest which has sparked a series of diplomatic reprisals from India.
Nationalist protestors were due to gather at the American embassy in New Delhi to vent their anger, the day after mechanical diggers and tow-trucks removed security barricades from outside the mission.
Rattled by the scale of the anger in India, the US State Department sought to calm tensions and said the arrest last Thursday should not be allowed to damage bilateral relations.
The Indian media meanwhile hailed the government for its strong line as Khobragade's case dominated television news bulletins, in the build-up to national elections.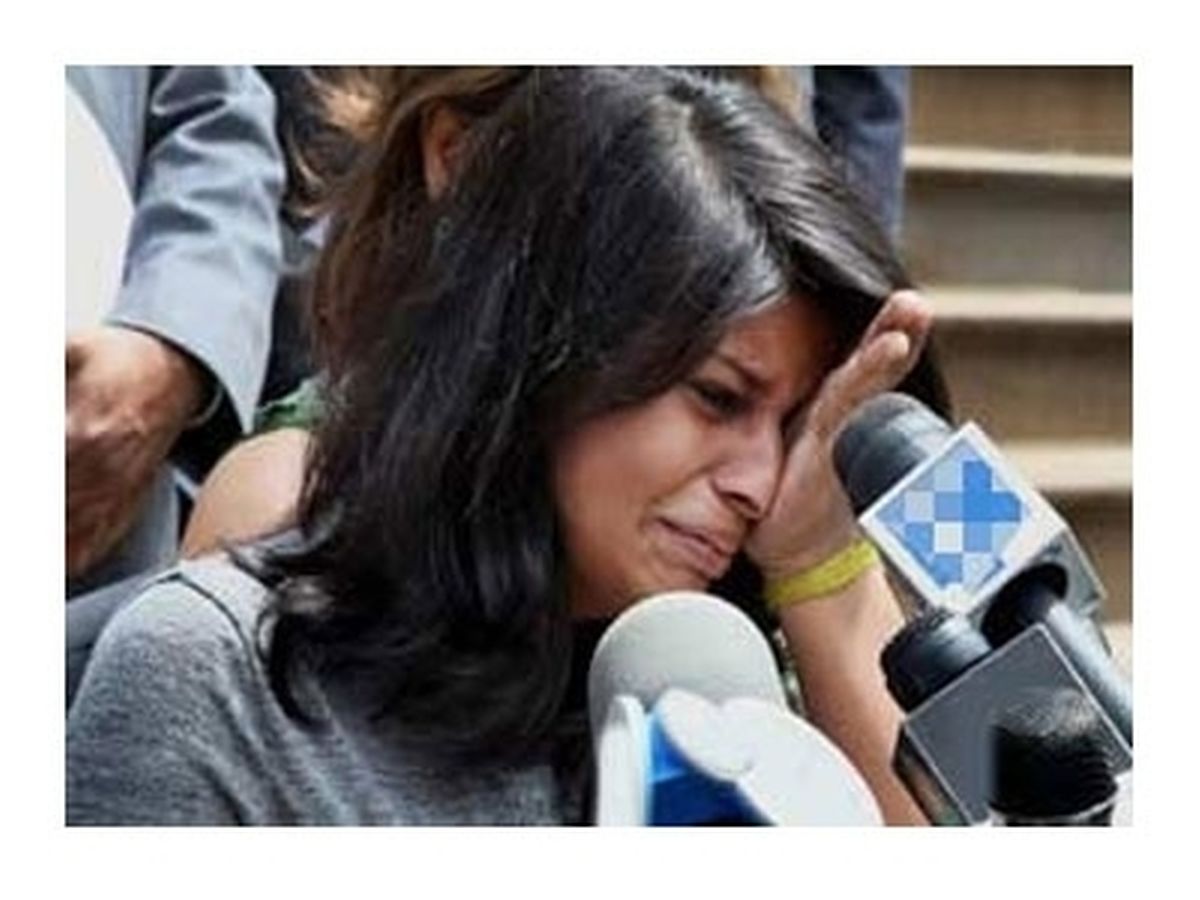 In an email to colleagues published by the media, Khobragade said she stressed to arresting authorities that she had diplomatic immunity only to suffer repeated searches and jailed with "common criminals".
"I must admit that I broke down many times as the indignities of repeated handcuffing, stripping and cavity searches, swabbing, in a hold-up with common criminals and drug addicts were all being imposed upon me despite my incessant assertions of immunity," she said in the email published in the Times of India.
"I got the strength to regain composure and remain dignified thinking that I must represent all of my colleagues and my country with confidence and pride," she added.
Khobragade was arrested as she dropped her children at school for allegedly underpaying her Indian domestic helper, and for lying on the helper's visa application form.
The arrest touches a number of hot buttons in India, where fear of public humiliation, particularly among the middle and upper classes, resonates deeply, and pay and conditions for servants is kept mostly private.
In New York in 2011, an Indian diplomat was accused of treating his domestic helper as a "slave" by forcing her to work long hours for $300 a month, confiscating her passport and making her sleep in a closet. India backed the diplomat and expressed disappointment over his treatment.
Protesters from the hardline nationalist outfit the Rashtriya Swayamsevak Sangh (RSS) have organised a rally outside the embassy later Wednesday.
State Department deputy spokeswoman Marie Harf admitted it was a "sensitive issue" but insisted it was a "separate and isolated incident" which should not "be tied together" and allowed to affect broader US-Indian ties.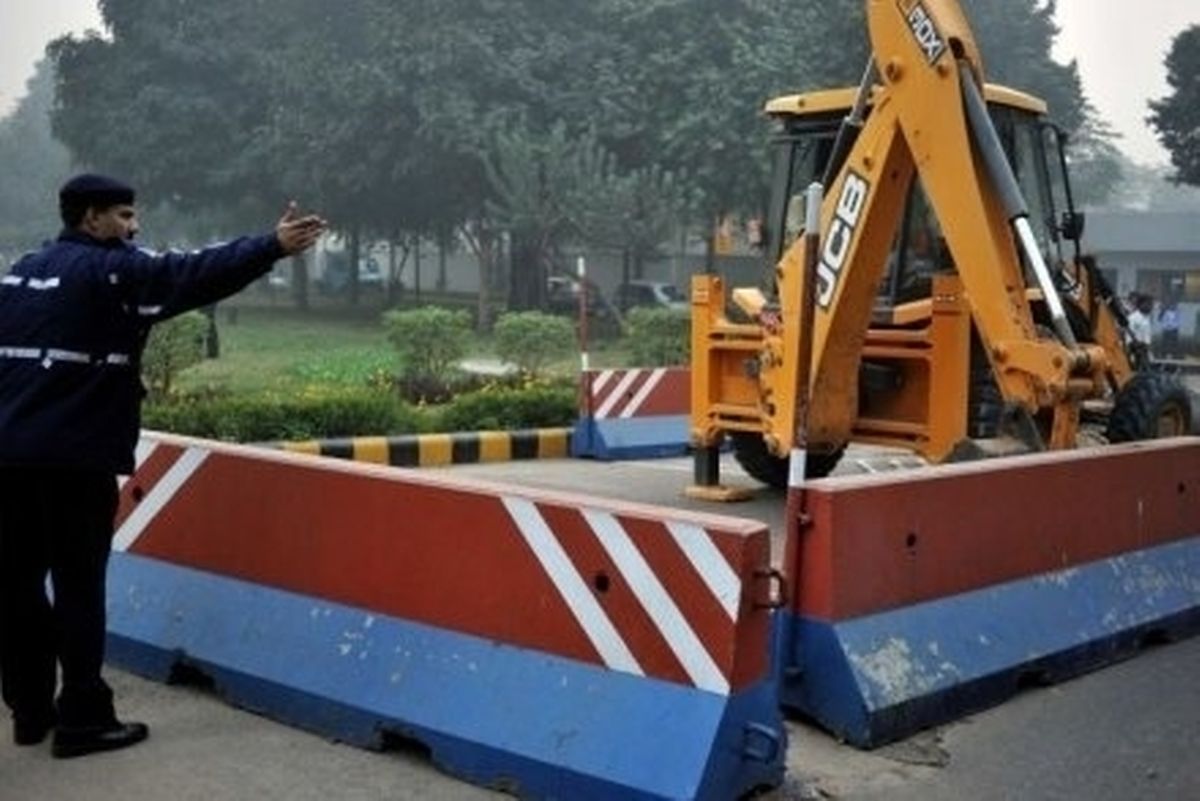 Harf added that as a consular official, Khobragade does not have full diplomatic immunity, but has consular immunity applicable only to her professional duties.
The diplomat's treatment has been widely condemned by the Indian media, with front-page headlines reflecting the sense of outrage.
As well as removing the barricades around the embassy, authorities in Delhi have also demanded that US consular officials return identity cards that speed up travel into and through India and halted import clearances for the embassy, including for alcohol.
With the elections just months away in India, both the ruling Congress party and the main opposition are keen to be seen as standing up to the United States over the issue.
"India takes on Uncle Sam," read the front-page headline of The Hindustan Times, while the Mail Today splashed with "Bulldozer Diplomacy" on top of a picture of a digger outside the US embassy.
The Times of India said that Khobragade's arrest had been "downright humiliating" and said the United States was guilty of hypocrisy.
"There are double standards at play here, as US authorities would not have flouted protocol similarly if the accused had been Chinese or British," it said in an editorial.
"For that matter, what would US reaction have been if their diplomats had been subjected to similar treatment abroad for alleged minor transgressions of local legislation?"