Ten dead, thousands evacuated as floods sweep Europe
Ten dead, thousands evacuated as floods sweep Europe
Thousands were forced from their homes and at least 10 people were killed as floodwaters deluged swathes of Europe on Monday, including the historic centre of the Czech capital Prague.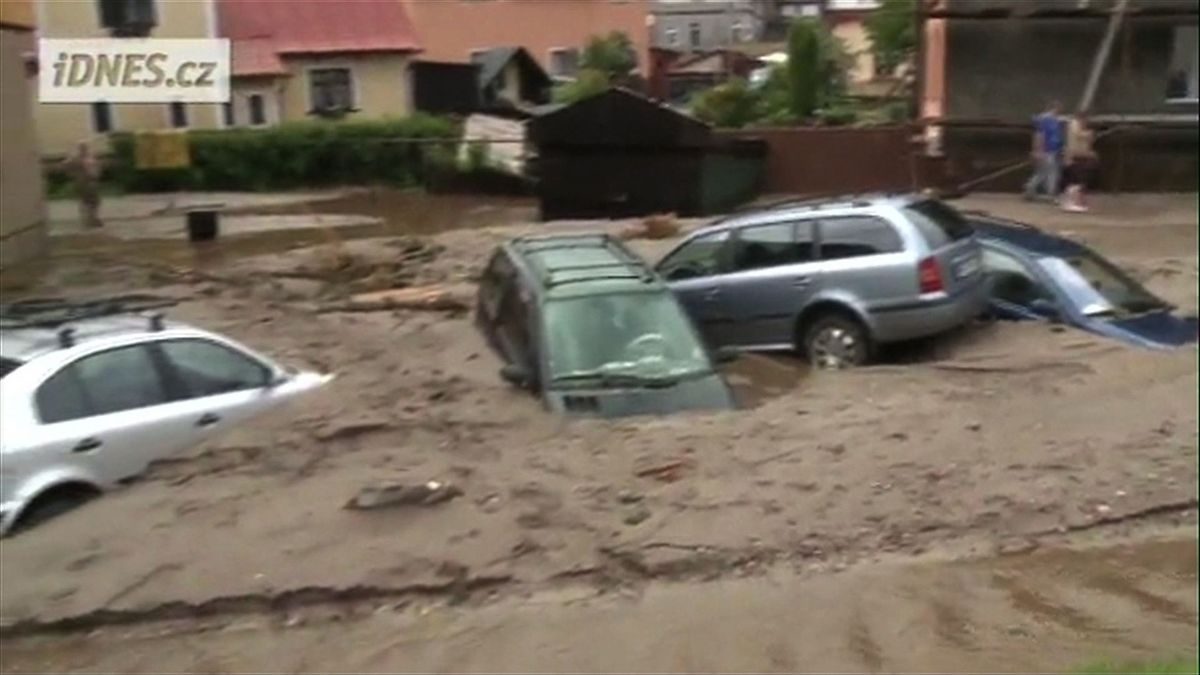 (AFP) Thousands were forced from their homes and at least 10 people were killed as floodwaters deluged swathes of Europe on Monday, including the historic centre of the Czech capital Prague.
Shops and schools were shut and road and rail transport were disrupted across the Czech Republic, Austria and Germany following torrential rains.
The flooding caused chaos at Prague Zoo where around 1,000 animals were moved to higher ground after the Vltava river burst its banks late Sunday.
Zookeepers had to tranquilise tigers and other large animals in a dramatic overnight operation.
"It's a terrifying feeling to experience this all over again," Petr Velensky, the zoo's reptile specialist stated, recalling how many animals drowned in a 2002 flood.
Czech rescue crews were searching for four more people believed to have died in floodwaters that cut power to tens of thousands of households.
The heavy rainfall has triggered nightmarish memories of the 2002 floods that killed dozens in the region including 17 in the Czech Republic alone.
The Czech government declared a state of emergency Sunday, deploying 2,000 troops in its rescue drive as more than 8,000 people were evacuated from their homes, officials said.
A house collapse claimed two lives south of Prague, while an electrician was killed trying to switch off a transformer as a precaution, a woman perished when she was hit by a falling tree branch and three men drowned in rivers or drains around the country, police said.
"You realise here what nature can do. How helpless we really are despite having all our technology," Prague pensioner Helena Holubova said, watching the water rise from a bridge over the Vltava in central Prague.
With Prague's 14th-century Charles Bridge under threat, a 25-tonne excavator was at work throughout the day Monday to remove debris piling up around the structure.
Nikol Voborilova, a worker at a riverside restaurant in Prague, stated: "We are closed for now, we've moved the equipment out and we have 30-40 centimetres (12 to 16 inches) of water inside."
The river was expected to peak in the capital on Tuesday.
Thousands of households were hit with power outages, while fallen trees snarled rail traffic across western regions of the Czech Republic, where chemical plants were also shut down as a precaution to prevent dangerous spills seen in 2002.
Flooding also deluged neighbouring Germany, Austria and Switzerland. Two people were reported dead in Austria and another person died in Switzerland.
"We're in shock. We had to leave home in the blink of an eye," a woman in the eastern German city of Dresden which had been severely damaged in 2002 told the NTV channel.
She and her baby spent the night at a community centre, like thousands of others evacuated in the eastern region of Saxony, where rescue efforts by police and soldiers were being hampered by power outages.
Some 2,500 people were evacuated from hard-hit Grimma, near Leipzig.
Two people were reported missing in Germany.
German Chancellor Angela Merkel was due to visit flood-hit regions Tuesday.
In Austria, two people were killed in flooding and close to 1,000 were evacuated as landslides threatened their homes, mostly around the western city of Salzburg and in the north.
Authorities in Austria warned that the Danube and the Inn rivers could surpass levels from 2002, when the country suffered up to 7.5 billion euros in damage.
Water levels on the Danube, Inn and Ilz rivers, which meet in the German city of Passau, have already surpassed records from 2002 and 1954.
"A lot of people who already had to cope with major flooding in 2002 are refusing to leave their homes," Passau mayor Juergen Duppen told Germany's N24 TV channel.