The centre at the heart of road safety
The centre at the heart of road safety
The Centre de Formation pour Conducteurs celebrates its 15th anniversary this week. As it inaugurates its grisly hall of consequences, director Marc Pannacci describes the journey it has made so far.
(JB) As the Centre de Formation pour Conducteurs (CFC) celebrates its 15th anniversary, wort.lu/en spoke to the driving force behind this ground-breaking road safety project.
Marc Pannacci, who is a trained mechanical engineer and worked for Goodyear for 16 years, has been CFC director since it started.
How did the CFC come about?
In the mid-1980s and beginning of the 1990s, the then transport minister Robert Goebbels noticed accidents were increasing.
They stayed at the same level with 70 to 85 people being killed on Luxembourg's roads each year. It was his decision to build this track and to offer mandatory safe driving courses for new drivers of cars and motorcycles.
How has the CFC evolved during the last 15 years?
In the beginning we didn't talk much about alcohol and drugs, peer pressure or fatigue.
But, by analysing the real reasons for accidents we realised we needed to discuss these issues with people taking the course.
We've always had the slogan "learn by doing". We let drivers try things on the track then show them the consequences.
How successful has the CFC been since its inception?
It's difficult to judge because we have about 150,000 foreign driver coming into Luxembourg every day and half of our population does not have a Luxembourg driving licence.
The only thing that has changed perhaps is the behaviour of the young drivers. Today they are more aware of the risks of alcohol and drugs for example on their driving.
It's quite common to see young people going out organising themselves so they have one person who does not drink and drives them all home. I think that young drivers have changed a little bit. It's not so much about speed any more. Today it's about mobility.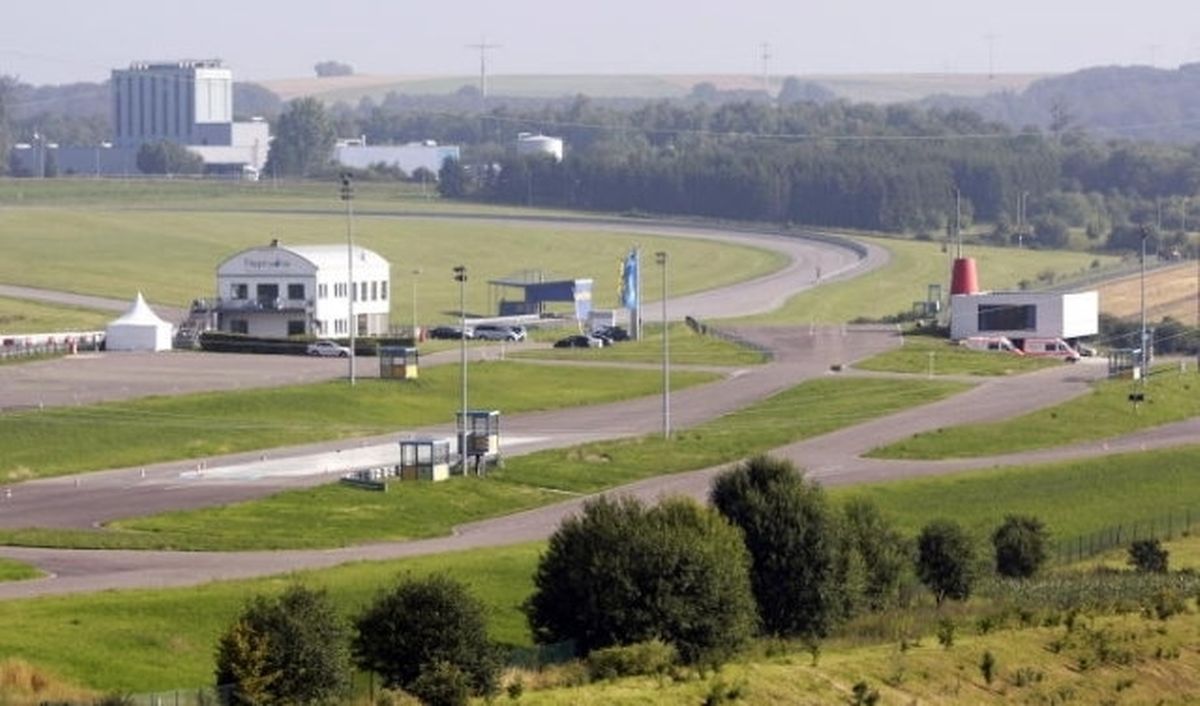 Road deaths dropped 33% in Luxembourg during the last 10 years. Is the CFC purely to thank for this decline?
No. Small cars, which tend to be used more by young drivers, have become a lot safer than they were. That's definitely helped to improve the accident situation in Luxembourg.
We have better and faster emergency services which can improve a person's chance of survival if they are involved in an accident. Also the police controls have helped. I would say it's a combination of all these things.
Tell us about the Hall of Consequences?
This is a new building which will be inaugurated as part of our 15th anniversary this year.
Inside are crashed cars and a simulator of an overturned car to show the effects and results of the wrong behaviour on the road.
It's very important that first we discuss with young people what the risks are for having an accident. Then we let them try a few things in real life, by for example sitting in the upturned car so they learn by doing.
What changes do you envisage in the future for CFC and Luxembourg motorists in general?
We will open a second track in Sanem, close to Esch-sur-Alzette for training
professional bus and lorry drivers. That will be open at the end of 2012 and should create about four new jobs.
I think we will see a number of changes in the coming years. Fixed speed cameras on the roads should bring speeds down and I suspect that we will see a new law coming into force next year that will make the use of winter tyres compulsory on Luxembourg's roads.
The CFC offers courses in English enabling motorists to regain lost points on their licence as well as voluntary courses aimed at raising awareness about motoring risks. The latter costs 149 euros for members of ACL and lasts one day.