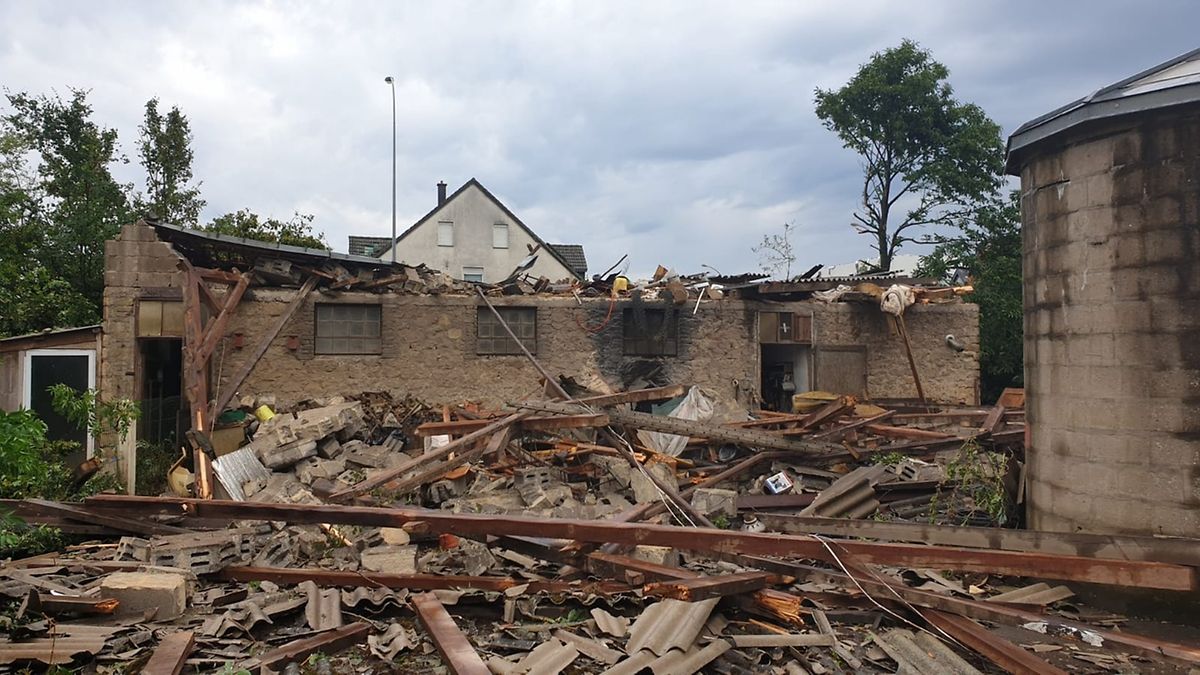 Prime Minister Xavier Bettel has pledged support to communities affected by the tornado that ravaged south Luxembourg and explained how towns will start to be rebuilt.
The tornado ripped through Pétange and Bascharage on Friday evening damaging 314 homes and leaving around 100 uninhabitable.
A total 19 people were injured, with two hospitalised. One of those people who was hospitalised remains in a serious condition.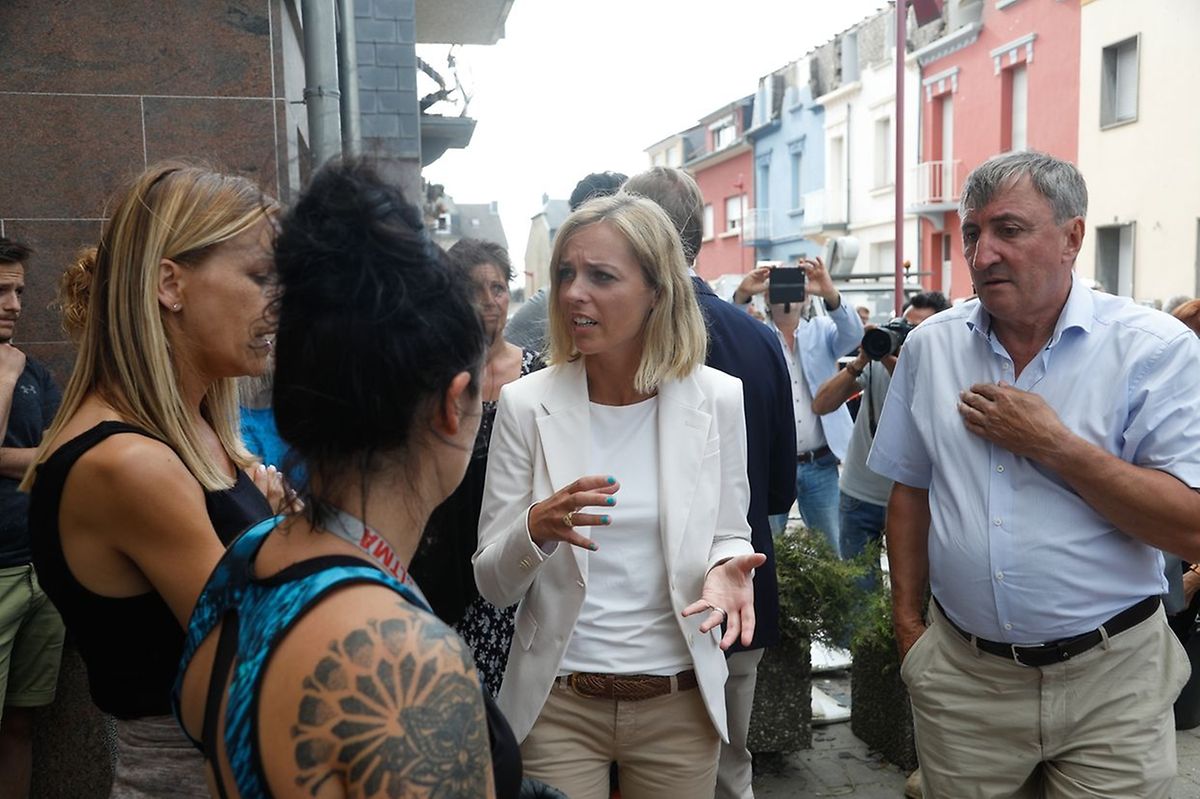 Taina Bofferding (center) speaking with affected residents in Pétange Photo: Anouk Antony
Bettel and interior minister Taina Bofferding held a press conference yesterday evening, following an extraordinary meeting of the council of ministers, to explain what the next steps would be for residents affected by the extreme weather.
"We are not an insurance company, but we will not leave anyone out in the rain," said Bettel. "People lost a lot in 15 minutes."
Bettel and Bofferding visited the affected towns yesterday afternoon with the prime minister describing the situation as "dramatic" and saying the priority is now avoiding further harm to others.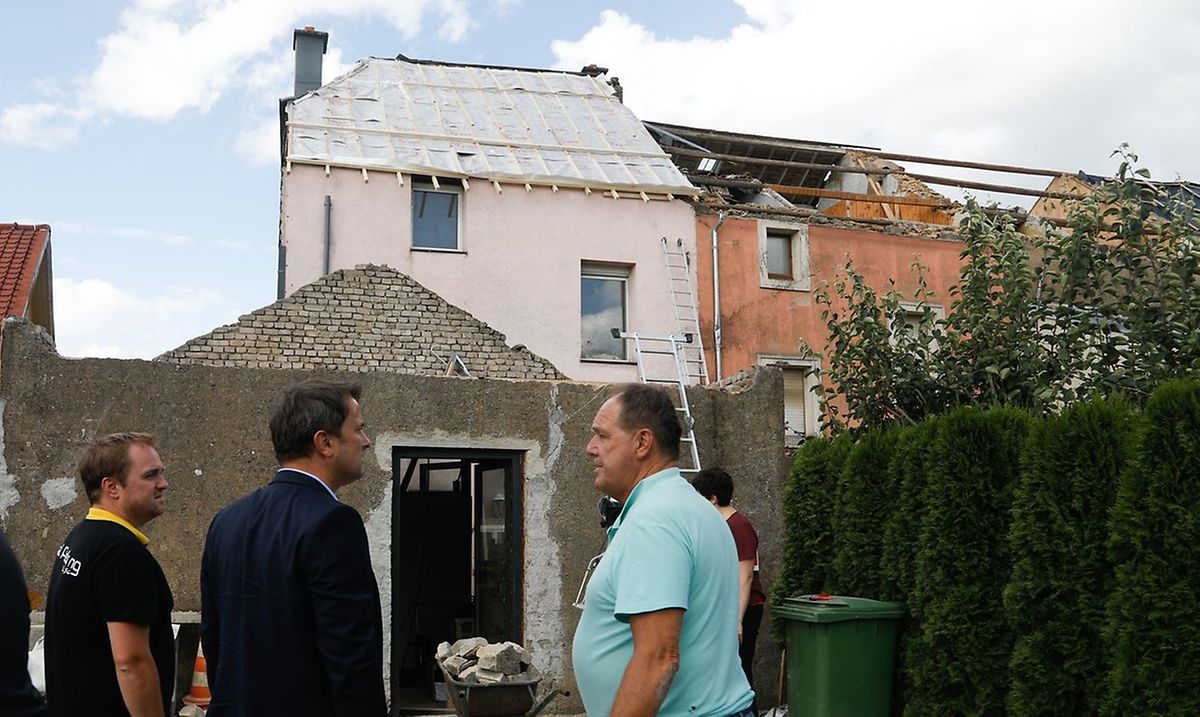 Bettel (centre) Photo: Anouk Antony
What will happen to those affected?
Although the total amount of damage cannot yet be calculated those affected by the tornado can begin applying for financial support on a number of government websites.
As of Monday, families can go to the website of the ministry of family affairs, individuals to the ministry of housing, and companies to the ministry of economic affairs.
How long will the clean-up take?
The clean-up could take weeks according to Paul Schroeder, the director of the Luxembourg's fire and rescue services (CGDIS).
Structural engineers are working in the affected regions to determine which houses remain uninhabitable for a long time, with those who are no longer able to live in their homes having already been accommodated by communities elsewhere.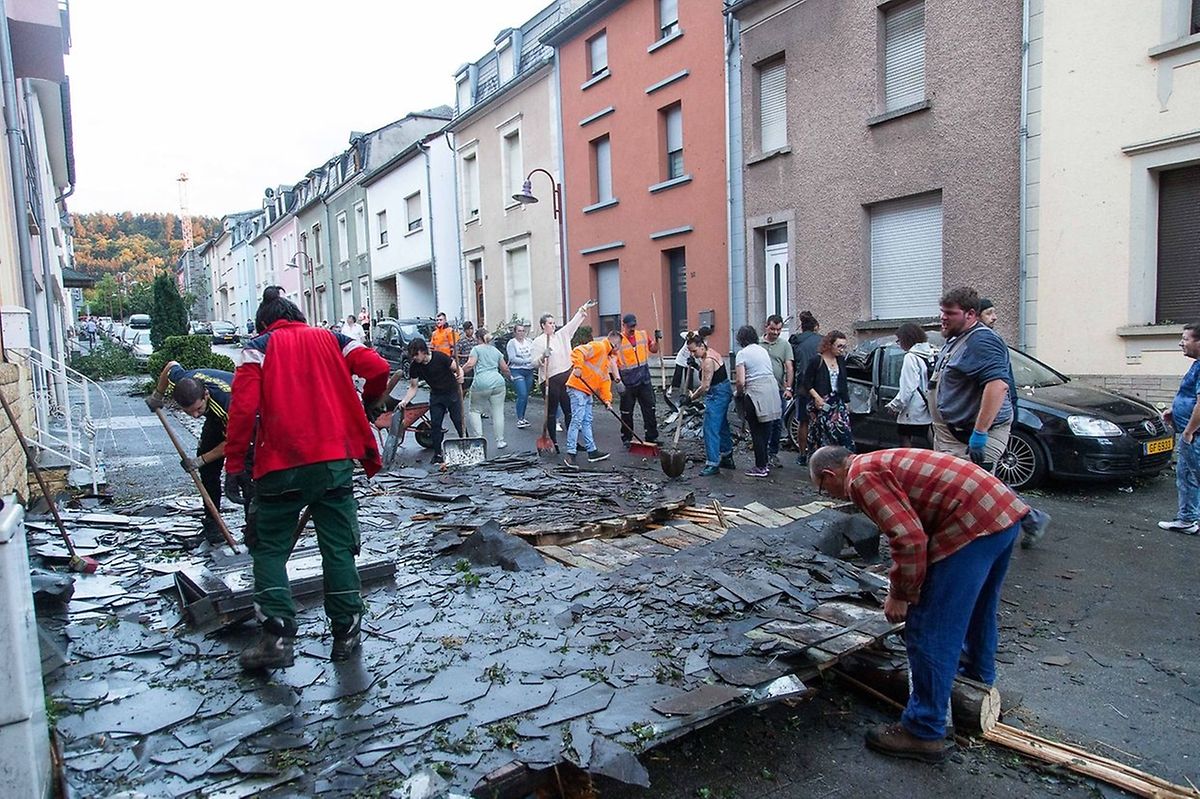 Meanwhile if anyone still does not have a roof over their head they are advised to contact the hotline on +352 8002 8080 - this also applies to people who may need psychological support.
A power line which had fallen on several houses in Bascharage has now also been cleared meaning people can return to their homes.
Ministers at the press conference also expressed their gratitude to those who had helped people affected by the tornado, as well as those who had begun helping to clean up the towns.
---
Get the Luxembourg Times delivered to your inbox twice a day. Sign up for your free newsletters here.