The past, present and future of Luxembourg
The past, present and future of Luxembourg
In his state of the nation address on Tuesday, Prime Minister Xavier Bettel touched on a number of issues from Luxembourg's past, present and future, including international schools, the economy and nation branding.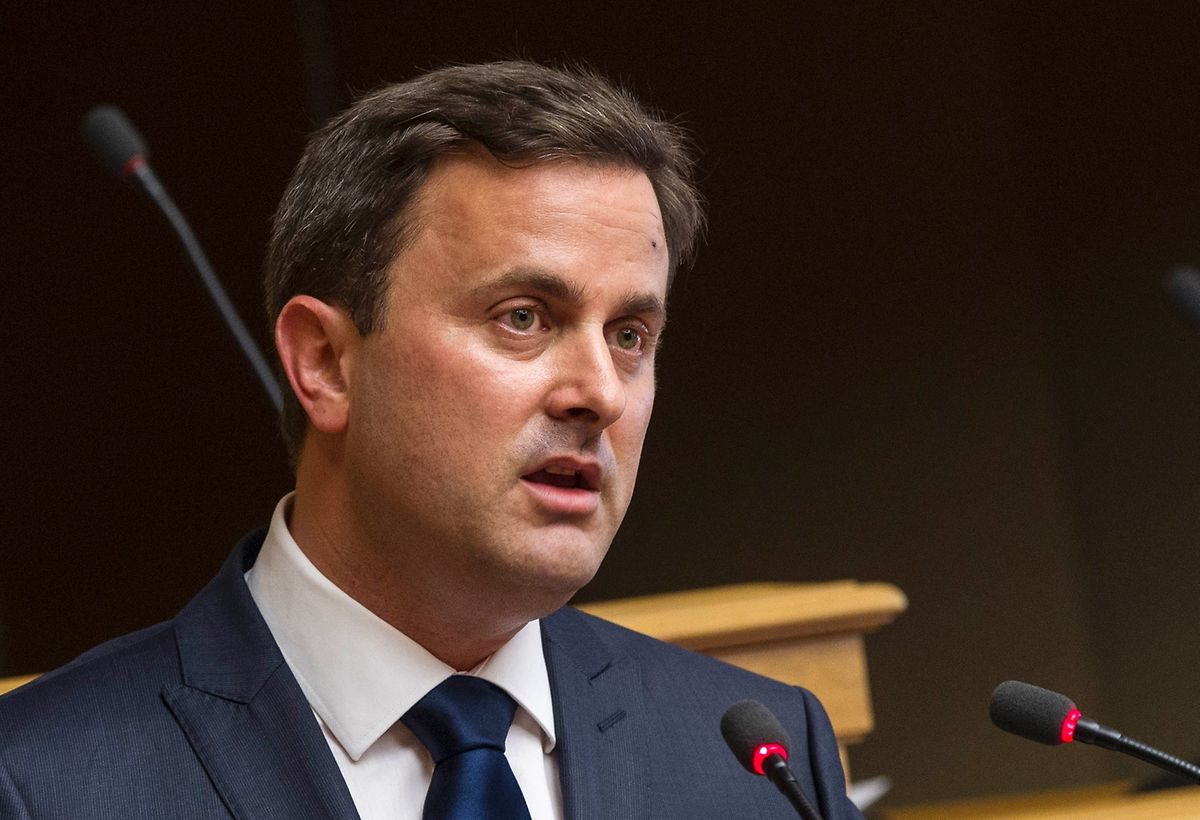 (CS) In his state of the nation address on Tuesday, Prime Minister Xavier Bettel touched on a number of issues from Luxembourg's past, present and future, including international schools, the economy and nation branding.
Saying that Luxembourg needs to prepare for "tomorrow," Bettel said that the government stands for a policy of sustainable reform.
Among the reforms addressed, Bettel said that public "lycée" secondary schools should be allowed to choose their own language profile, as well as areas of specialisation. The Premier commented that projects for both the public international school in Differdange and a technology lycée in Clervaux served as examples of a diversification of education.
The government is also soon set to unveil a Digital for Education strategy to give students the tools to find their place in the labour market in a modern digitalised world. The quality of education and the future opportunities of students should be at the centre of all efforts, the Premier said.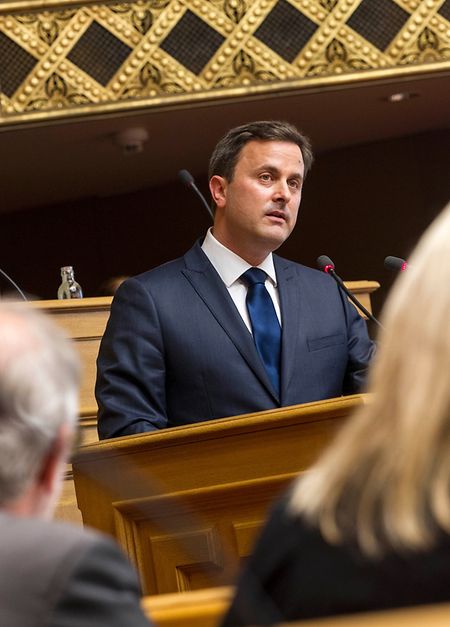 LuxLeaks image damage
Bettel said that the government's commitment to education and research could also be witnessed by plans to invest 300 million euros per year in the University of Luxembourg, the National Research Fund and other research institutions.
The PM furthermore addressed the government's desire for a broader economy with more international companies settling down in Luxembourg to create jobs. Among the measures to achieve this are forays into the area of circular economy, as well as support for tourism, logistics, SMEs and other growth sectors.
In order for Luxembourg to remain attractive, however, Bettel commented that a high standard of living is needed.
Additionally, the Grand Duchy needs to polish its image, badly damaged by the LuxLeaks scandal, Bettel said.
Not only what is broken needs repairing, however, Bettel explained, saying that new paths needed to be explores for more transparency, with Luxembourg involved at EU and OECD levels to work on solutions to tackle tax avoidance in a wider context.
Nation branding
The first results of a nation branding campaign meanwhile are set to be presented this week, Bettel revealed. The government had previously said that it would like to partially launch the new Luxembourg brand in time for the EU presidency.
"We have our own language, a dynamic language. We have our vivid identity, our culture, our own history and a future," Bettel said. A recent report into Luxembourg collaboration with Nazi occupiers during WW2 shed a new light on the Grand Duchy's past, the Premier stated.
Working through the past and keeping the memory alive was important for the present and the future, Bettel added. Therefore, the government is working on setting up a so-called "memorial commission", bringing together the different actors already operating in that area, as well as an Institute for History.
Gender equality
With a view towards the future, Bettel said that the government would soon introduce a bill for more gender equality in politics, with state financing for parties to be linked to gender parity on electoral lists.
The coalition would also like to see more transparency, with the PM on Tuesday filing a new law on access to information in parliament. "This is about the idea of an open government, where we introduce a system to process a number of different data digitally and make them accessible on a dedicated site."
Luxembourg is a country like no other
Luxembourg's society is changing, Bettel said, explaining that this necessitated a reform of family policy, with the government having only recently presented a reform of parental leave regulations.
Housing and fiscal reform
More challenges are still lying ahead, the Luxembourg Prime Minister said. Among them he named the housing market, outlining two current projects aimed at making housing more affordable. One of them is a construction project in Kirchberg where state-subsidised homes are being sold under market value in an effort to lower prices in the area.
Additionally, a bill for rent subsidies for people in difficult financial circumstances was recently adopted by the government council, Bettel said.
For the coming years, Bettel said that a thorough fiscal reform would be the next big hurdle to take.
"Luxembourg is a country like no other," Bettel concluded. "We have our own history, our culture and ours habits. We are a country where many nationalities and cultures live next to and with one another. We manage to network and connect, to build bridges and to look forward. We are a country on renewal and have survived crises to emerge stronger to build a future. That is what we are and if we want to remain what we are, we need to work on it together."