The White Lies truth! Interview with UK band
The White Lies truth! Interview with UK band
White Lies took to the Startin' Stage at Rock-A-Field on a wet Saturday and took some time out before going on stage, to chat to us about their new album, dealing with fame and offer some advice to up and coming bands.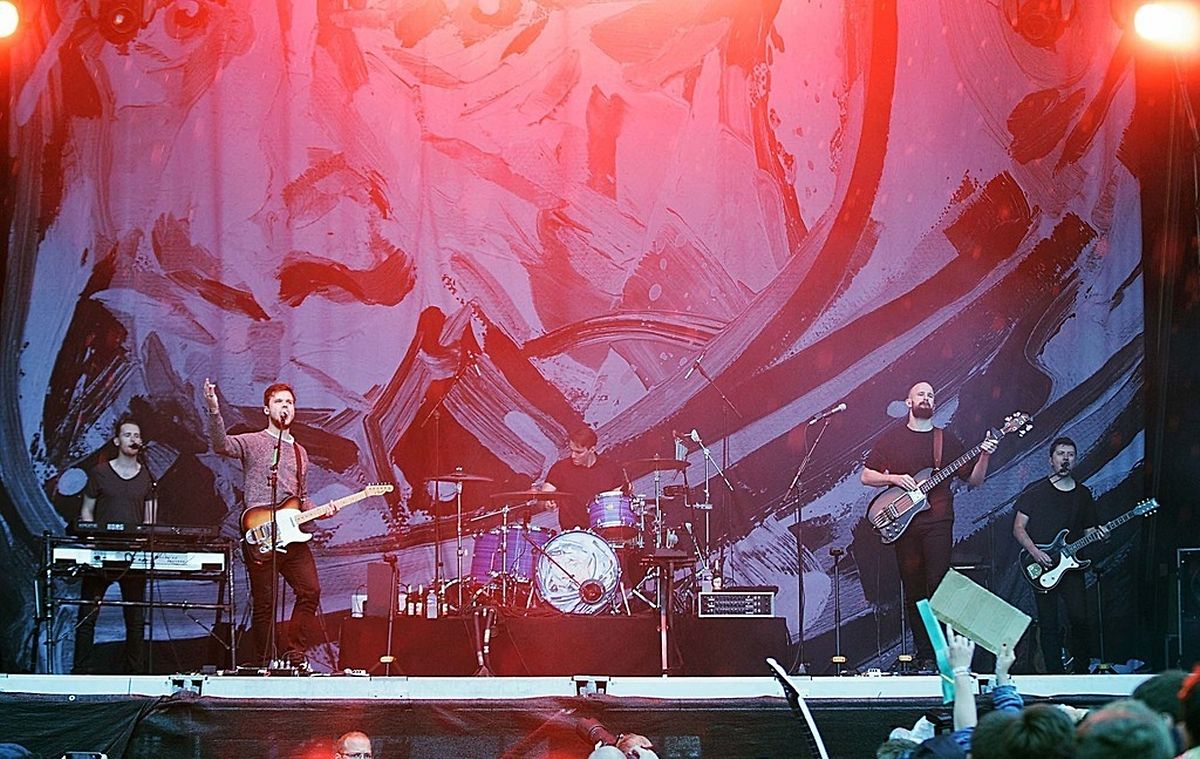 28.06.2014 - Rock A Field / RAF2014 / Musik / Konzert / Festival / Tag2 / White Lies - Foto: Daniel Clarens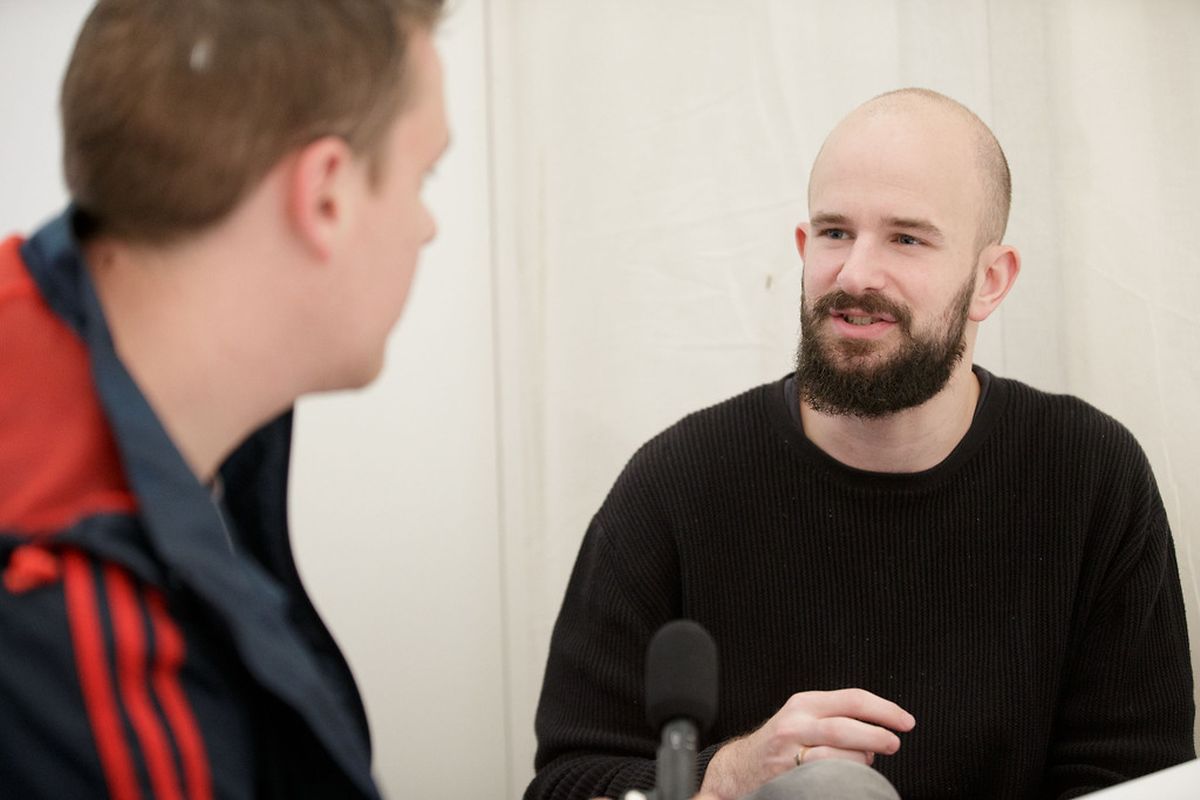 By Sam Steen
White Lies took to the Startin' Stage at Rock-A-Field on a wet Saturday and took some time out before going on stage, to chat to us about their new album, dealing with fame and offer some advice to up and coming bands.
The band recently released their most recent album, "Big TV", in August last year. The album follows the story of a young couple who leave a provincial area for a big city, though bass player and song writer Charles Cave dismissed the idea that it was a concept album. "Having a narrative helped to keep us focused with the song writing… It's a bit of a fragmented story as we ended up choosing the track listing based on the tracks, rather than the story. I wouldn't say it's a wizards and aliens sort of prog concept story, but it's a fun way to write."
Rather than being a retelling of events or feelings that any one of the band had experienced Charles said the story and themes were more generic. "It's just a story of someone who is restless and always thinking the grass is greener on the other side and wanting to leave their safe provincial area. Then moving to a big city somewhere else and then getting there and realising their romantic notions were a bit unrealistic. "It's not a particularly original story, but something many people can relate to."
Last year White Lies played three nights at the Hoxton Square Bar & Kitchen in London to celebrate the five year anniversary of their first concert at the venue and played songs from Big TV ahead of its release and a selection of their older songs.
They played these concerts to just three lucky fans per night. But despite this willingness to provide special moments to their fans, Charles says he finds the concept of fandom a bit strange. "I personally, without sounding ungrateful, find it really uncomfortable. I feel completely un-special as a human being, or at least no more special than anyone else… When it comes to one on one, I have to be honest, when we come of a venue sometimes, and it's mainly for Harry of course, but there's people out there screaming and it sends the fear of God into me!"" I find it absolutely terrifying… It's not that I don't appreciate it, I'm just a bit uncomfortable with strangers and it's weird because they often know so much about me already and are so invested in something I'm a part of… it's a strange balance of power to start a relationship from." "The others are totally cool with it though I should add, they are fine with it!"
White Lies have been together as a band, in one form or another, since they were in school and offered some advice to anyone looking to make it in the music business. "I think you've got to really devote yourself to music. The moment you fall out of love with music, the moment that you don't want to listen to four or five hours of music a day I think you need to start being worried about it… From the very first day of playing music together we kind of had this, I suppose it's an arrogant mind-set of, Ok let's write a song, ok the song is done, is this song as good as one of our favourite songs, that it sounds vaguely in the same lines as them. Well why the hell isn't it? Why is theirs better? They're just like us, they practice and they're just normal people… So you've got to have very high standards with yourself, there's no point putting out music otherwise. There's so much music in the world now, too much, so there's no point putting anything out that you don't think is really absolutely fantastic and that you're willing to stand up and say this is as good as that band that sells a million records or whatever. So have high standards and until you reach them, keep working."
Big TV is out now, find out more about the band at whitelies.com
Sam's Scene!
Read Sam's other articles in his very own dossier on wort.lu : Sam's Scene!
____________________________________________________________
Sam Steen on ARA City Radio
You can catch Sam in his "Freshly Squeezed Breakfast Show" on ARA City Radio every weekday morning from 6-9:30am. For more info visit the website: www.aracityradio.com
____________________________________________________________
Don't miss the news – sign up to receive the wort.lu newsletter in English delivered to your inbox six days a week.