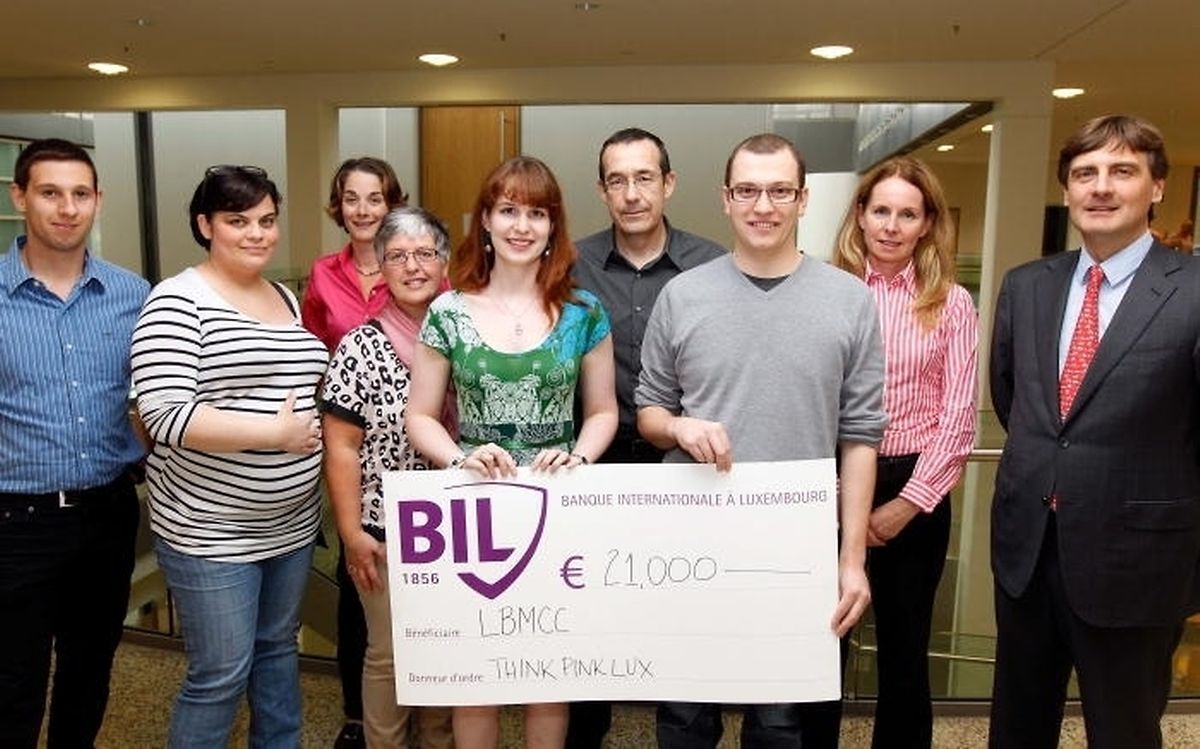 Committed fundraisers have helped secure funding for the second year of a Luxembourg-based PhD research programme into cancers, raising 21,000 euros.
Think Pink Lux presented the second instalment to Dr Marc Diederich of the Laboratoire de Biologie Moléculaire et Cellulaire du Cancer in Kirchberg on Thursday.
The funds were raised through ladies nights events and participation by the charity's supporters in the ING Night Marathon. They were donated as part of the Marian Aldred Award.
Think Pink Lux was established in 2009 to raise awareness about female cancers and to support women in Luxembourg who are battling the disease. Earlier this year, the group launched "The Think Pink Guide: Living in Luxembourg with Cancer".
Their next event will be a Ladies Evening, the After Dinner Splash, on October 4 at 9pm, hosted at the International School of Luxembourg in Merl. Proceeds from the evening will go to the Marian Aldred Award funding further research.
For more information, visit www.thinkpinklux.com