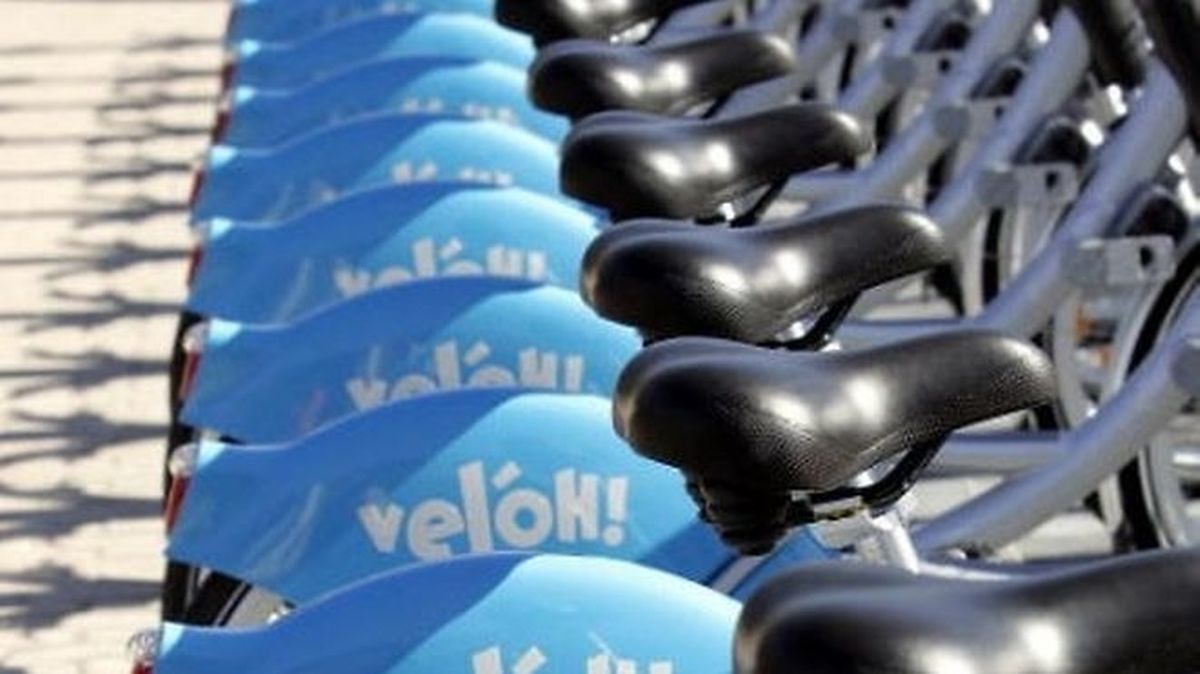 The bikes available at the vel'oh stands throughout the city will all be electric by July (LW)
JC Decaux Luxembourg will continue to operate the bike rental system until April 2027 and introduce electric bikes in the coming months, Luxembourg City mayor, Lydie Polfer announced on Friday.
As of July 1st, a total of 800 e-bikes will be available at 80 stations. But this innovation has a price: the annual subscription will increase from €15 to €18.
The Vel'oh! network currently has 69 stations in the capital and 7,700 citizens have subscriptions.
New stations will be built in Cents and Pulvermühle, among others, according to alderman Patrick Goldschmidt.
The contract with JC Decaux amounts to €14.6 million according to Polfer, who added that the company won the 10-year contract because of its advantageous financial offer.
The bicycle network, which has been considerably enlarged in recent years and the future two-way extension along the route of the tram, will encourage more people to use the bike, the communal council of the city of Luxembourg hopes.
The 50 billboards that JC Decaux erected in the city ten years ago will all be removed.
Translated from French by Barbara Tasch