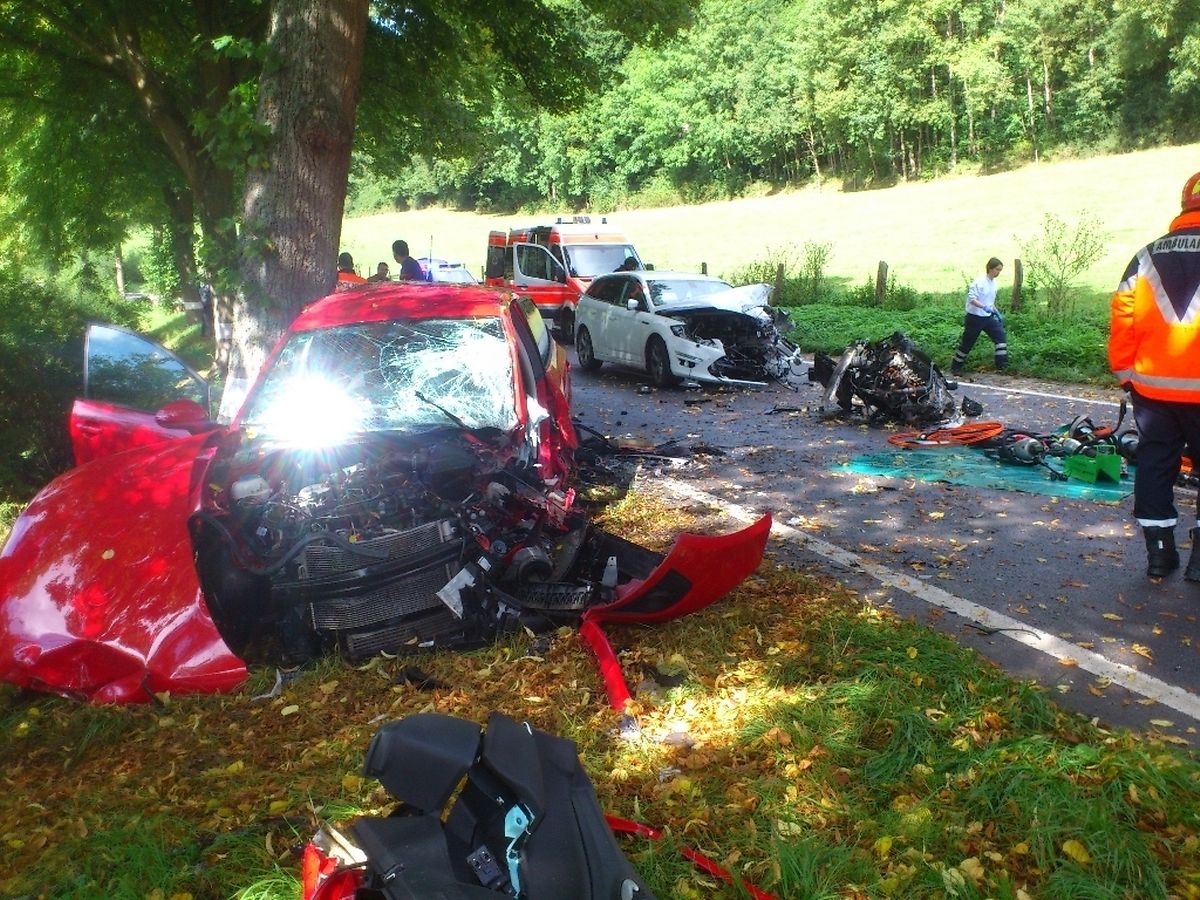 (ADW) Three people were seriously injured and reported to be in a critical condition after a violent head on crash occurred between two cars on Sunday.
The accident happened in Angelsberg in the direction of Mersch at about 11am.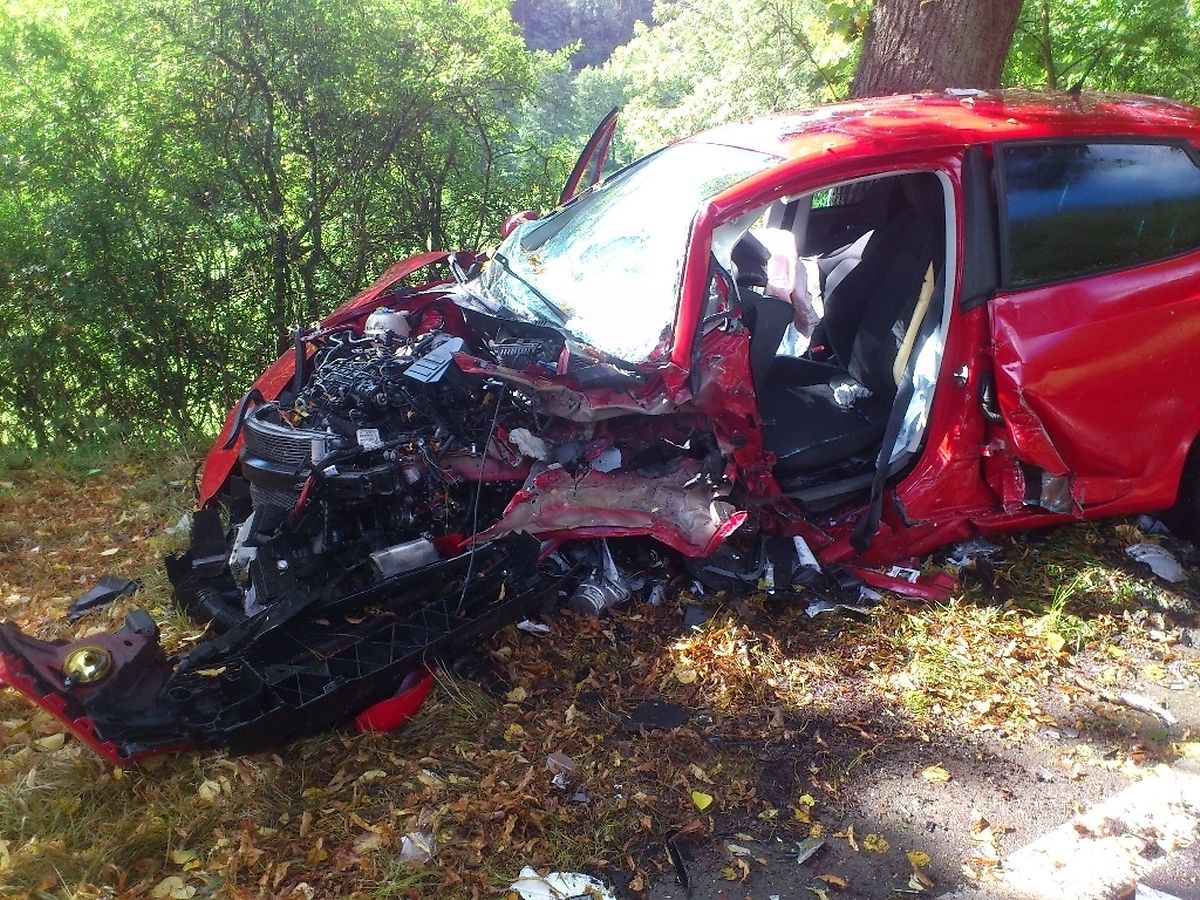 Several ambulances quickly arrived at the scene as well as a Luxembourg Air Rescue helicopter and rushed the injured to hospital.
Details of just how the accident occurred are unknown at this stage or have not been reported. Both vehicles however were completely destroyed.