Tomorrow Street welcomes LB Networks as first start-up
Tomorrow Street welcomes LB Networks as first start-up
At a ceremony on Wednesday, Tomorrow Street CEO Warrich Cramer and LB Networks CEO Raymond Chiu signed on the deal, welcoming the American start-up to its network.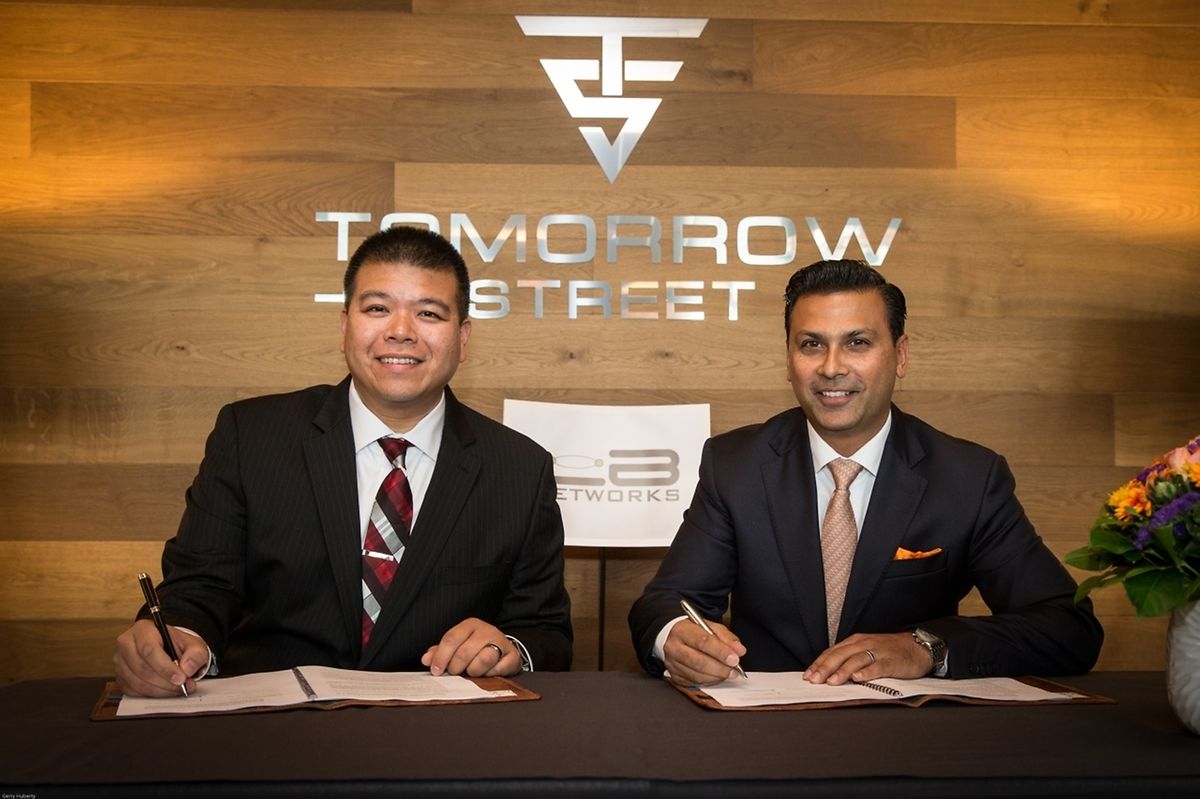 Three weeks after its inauguration, Tomorrow Street has announced the first start-up to join the Luxembourg-based innovation centre.
At a ceremony on Wednesday, Tomorrow Street Chief Executive Warrich Cramer and LB Networks CEO Raymond Chiu signed on the deal, marking the start of their partnership.
LB Networks is a Missouri-based start-up that provides an analytics platform called OcularIP, enabling companies across industries to gain visibility of their entire network and digital infrastructure. Companies will be able to use this information to optimise performance and costs.
Global reach and exposure
The start-up has a total of 40 employees and five people will start working on the premises of Tomorrow Street in Kirchberg.
Through the partnership with the innovation centre, LB Networks aims to have a "global reach" and enable businesses to deliver a superior customer experience.
According to Tomorrow Street, LB Network was selected to join the innovative centre due to the nature of its platform, its strong management team and the scalability of the product.
"OcularIP represents a new way for businesses to diferentiate thmeselves through enhanced efficiency and customer satisfaction and acccelerates digitalisation and operational agility and excellence", said Warrick Cramer, CEO of Tomorrow Street.
As joint venture between the Vodafone Procurement Company and the Luxembourg government, Tomorrow Street offers a fast lane for Luxembourg's late start-ups, exposing them to Vodafone's network of suppliers and clients.
The innovation centre is based on Vodafone's premises in Kirchberg and will host between 12 and 16 mature start-ups that are active in three main areas - the internet of things, artificial intelligence and cyber security.
(Roxana Mironescu, roxana.mironescu@wort.lu, +352 4993 748)