Town Hall goes green for St Patrick
Town Hall goes green for St Patrick
Festivities for Irish holiday St Patrick's Day came to a colourful close in Luxembourg on Tuesday when a major landmark in the capital was lit green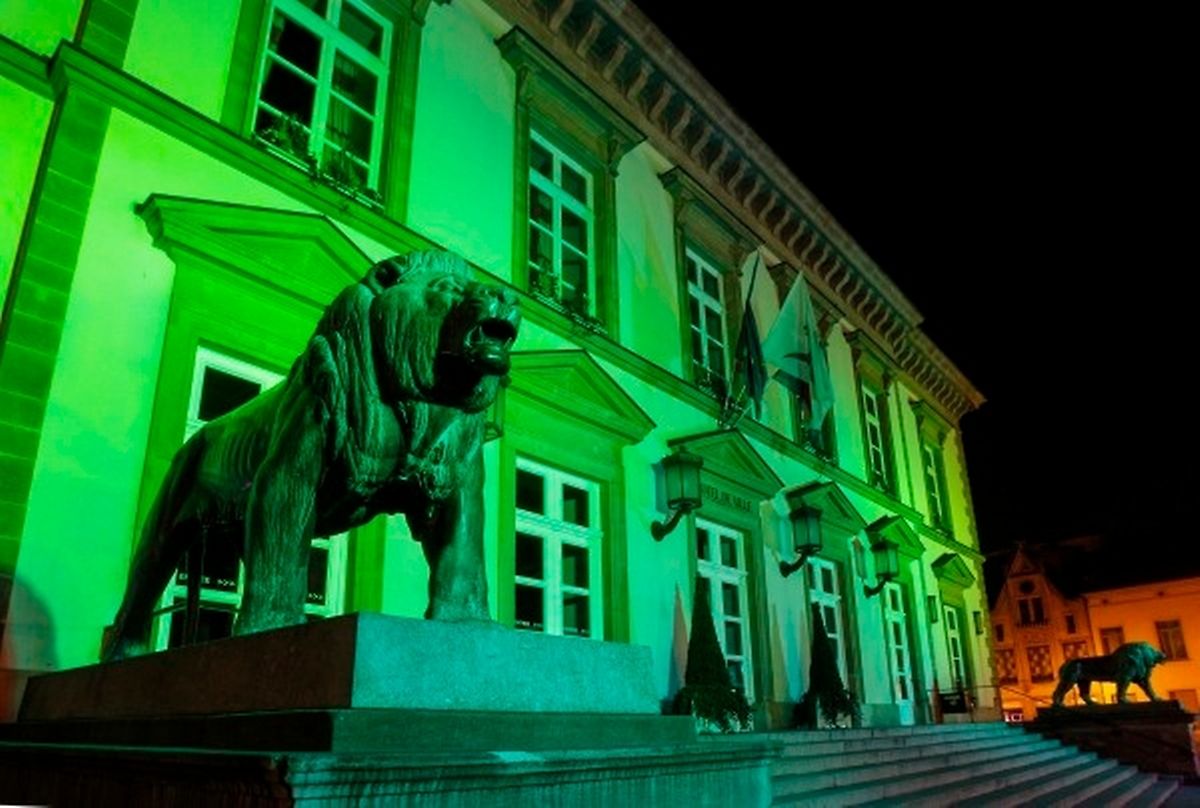 17.3. Gemeindehaus Luxemburg gruen fuer St Patricks Day / irischer Nationalfeiertag Foto: Guy Jallay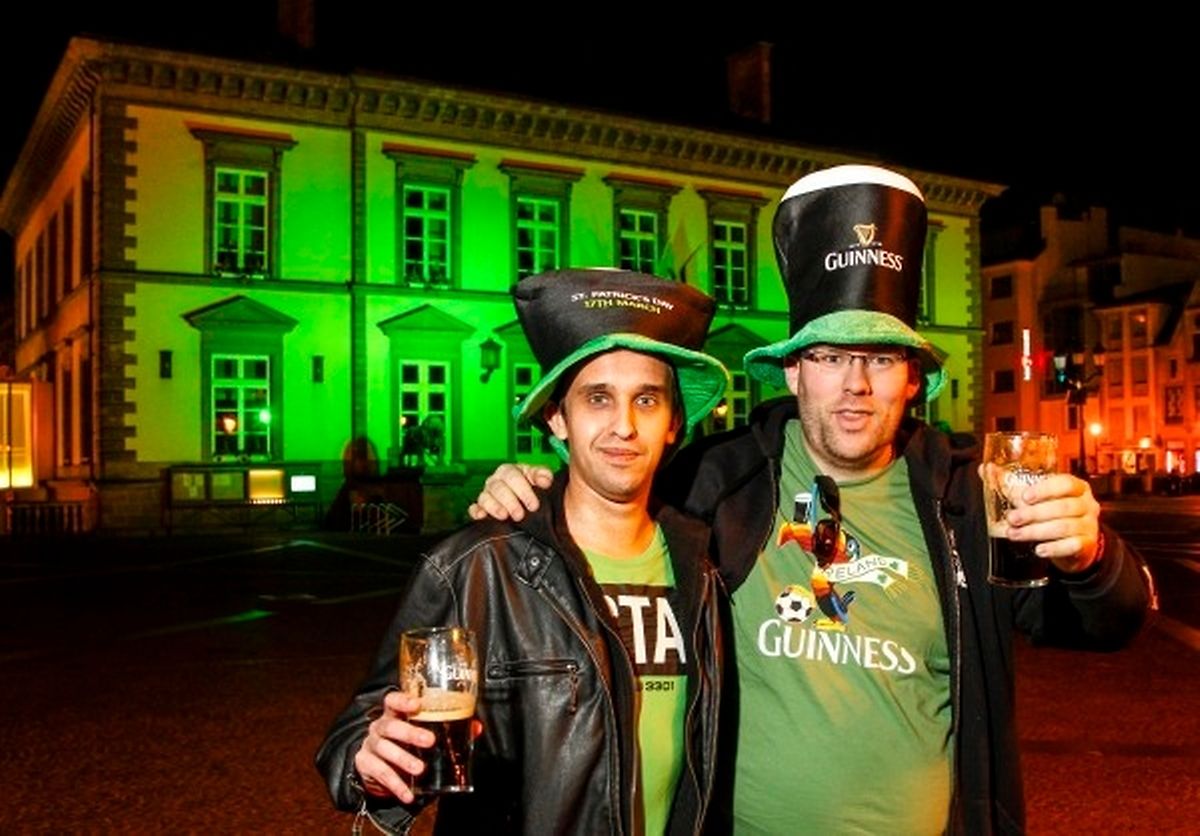 17.3. Gemeindehaus Luxemburg gruen fuer St Patricks Day / irischer Nationalfeiertag Foto: Guy Jallay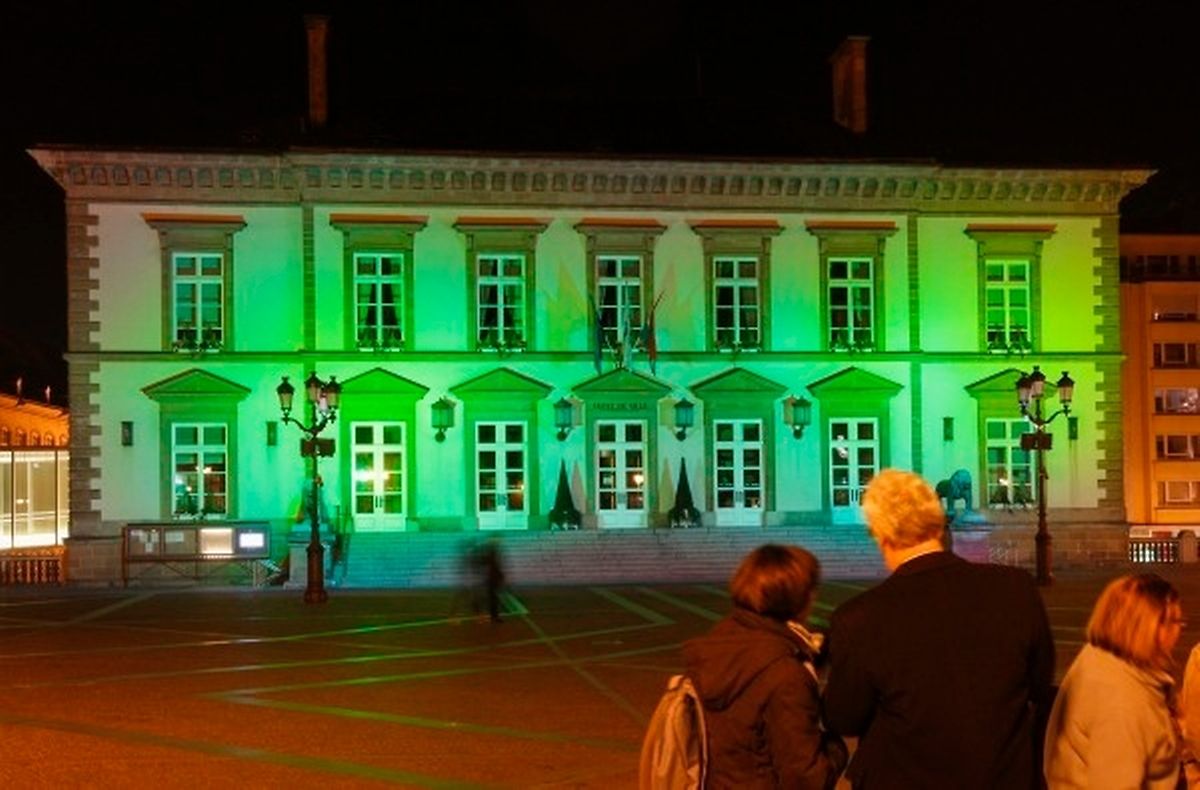 17.3. Gemeindehaus Luxemburg gruen fuer St Patricks Day / irischer Nationalfeiertag Foto: Guy Jallay
17.3. Gemeindehaus Luxemburg gruen fuer St Patricks Day / irischer Nationalfeiertag / der irische Botschafter Peadar Carpenter (mitte ) war auch vor Ort Foto: Guy Jallay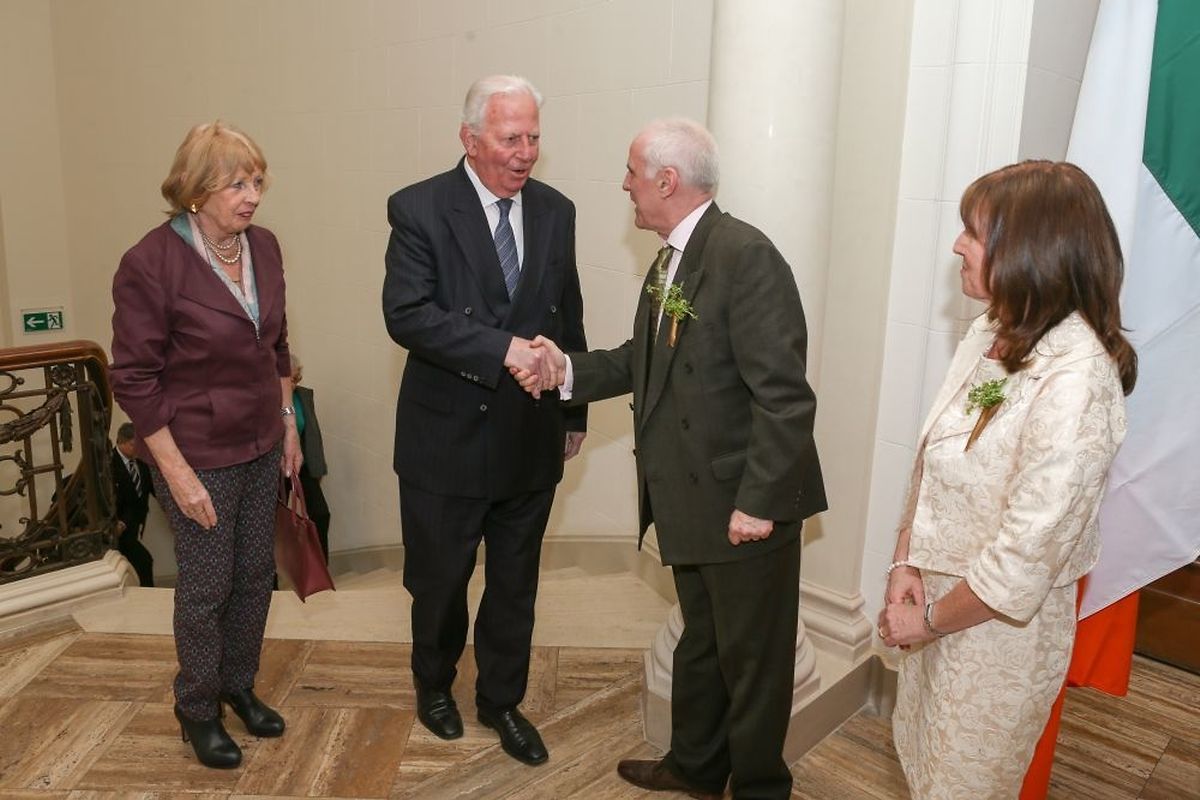 reception pour feter la Saint Patrick - Photo : Pierre Matge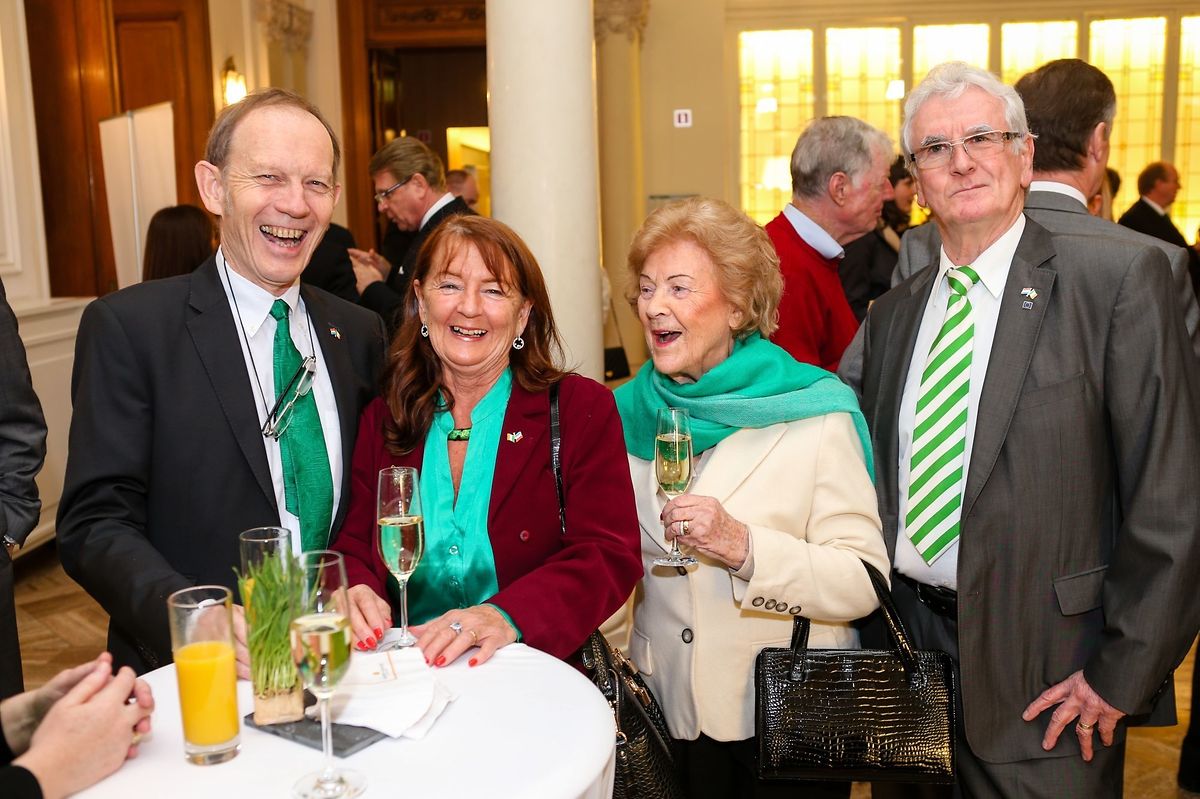 reception pour feter la Saint Patrick - Photo : Pierre Matge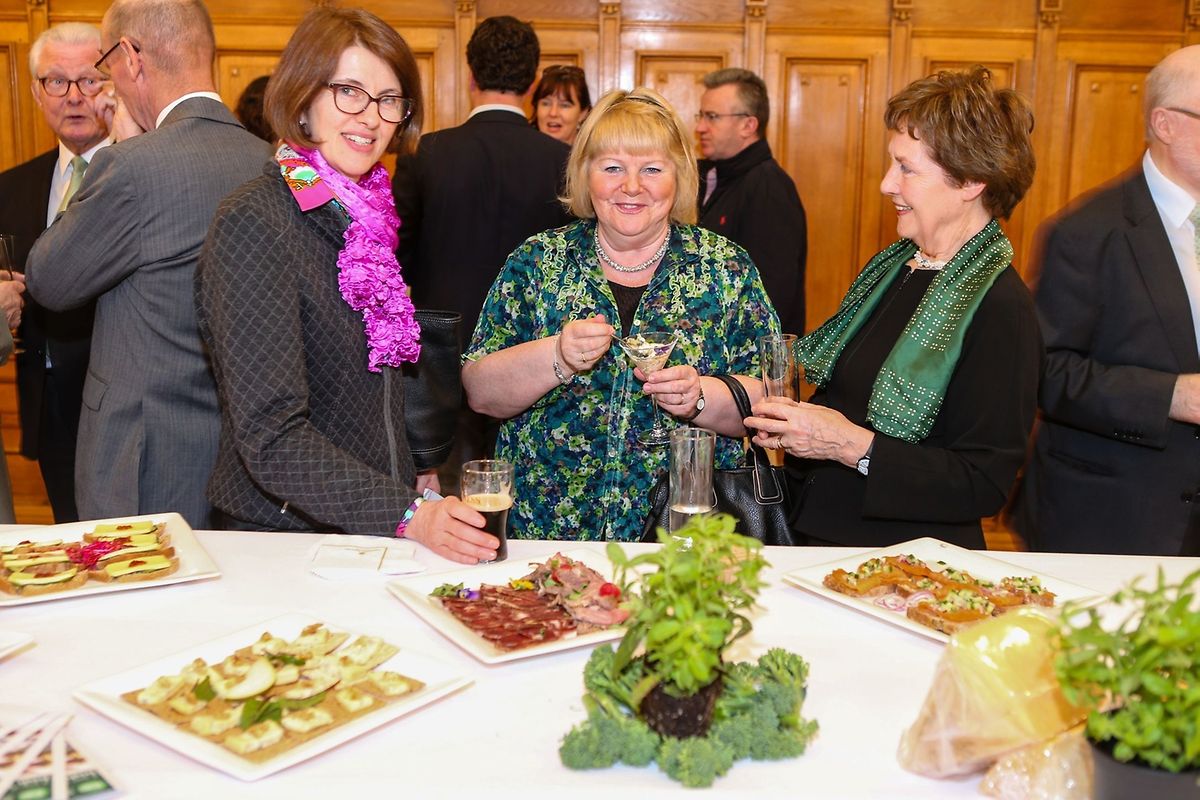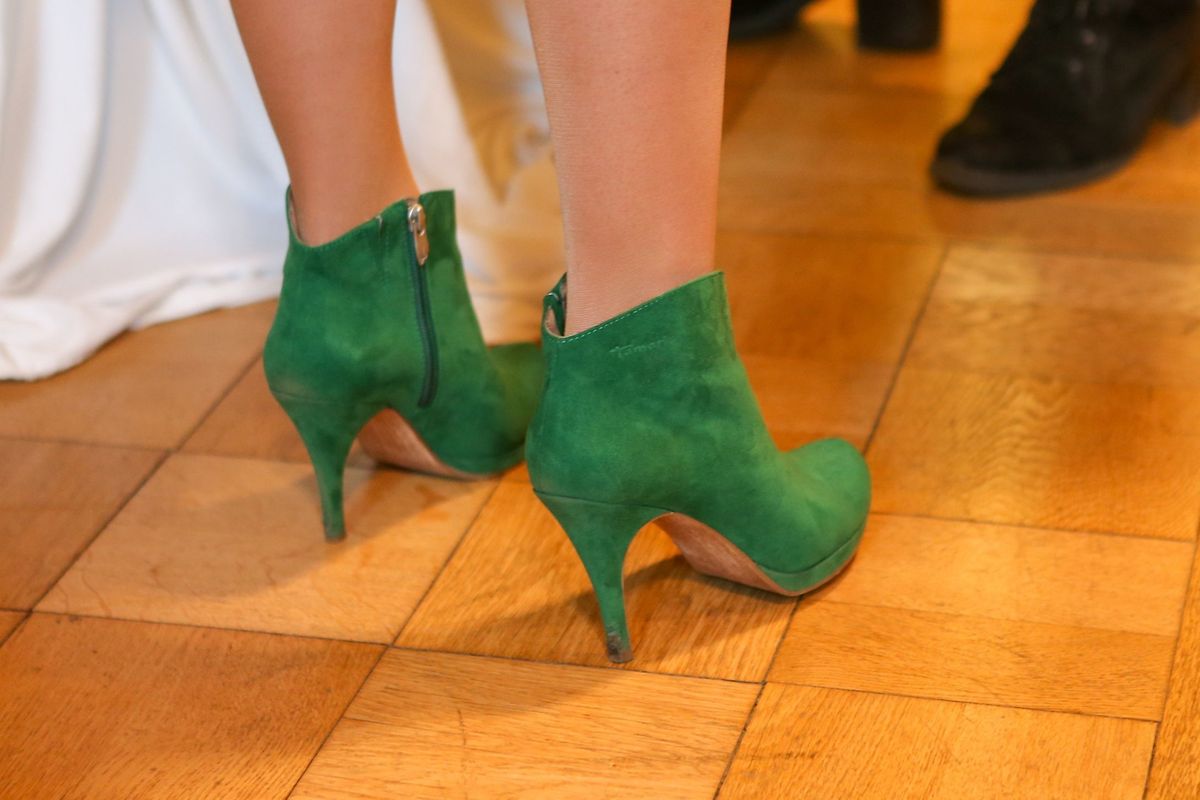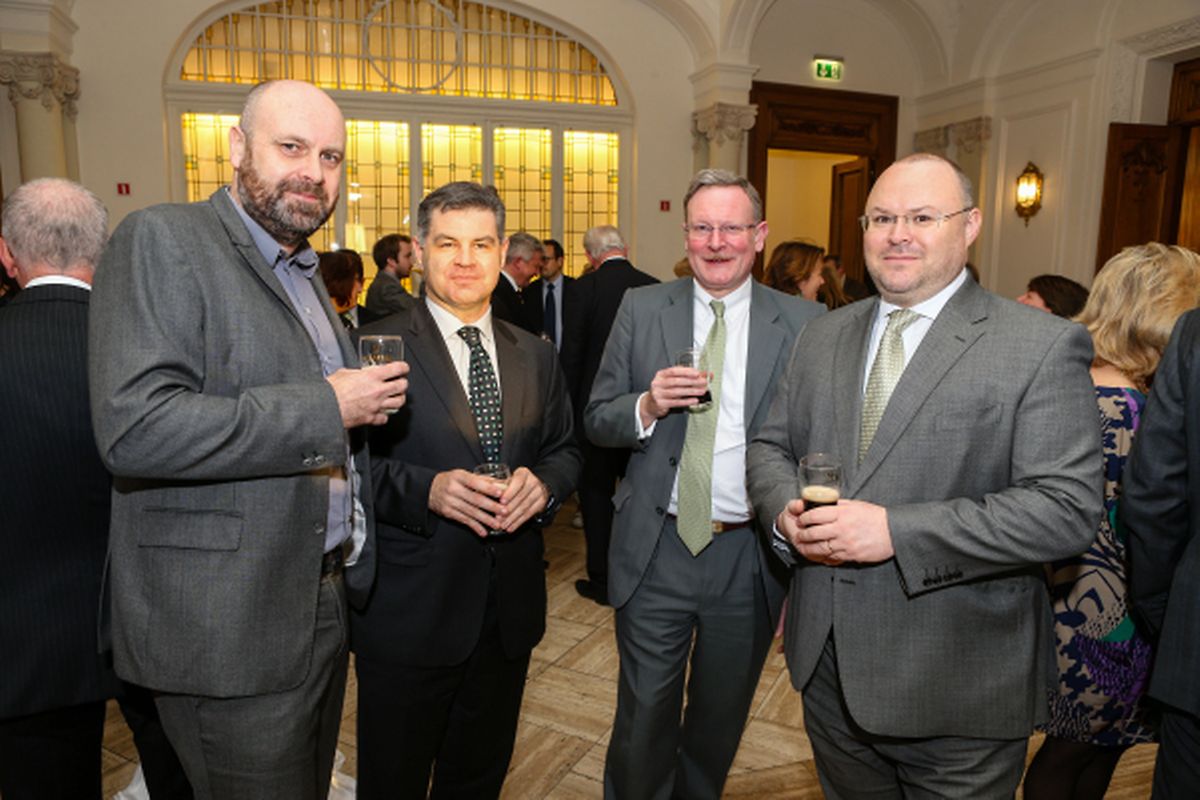 reception pour feter la Saint Patrick - Photo : Pierre Matge
reception pour feter la Saint Patrick - Photo : Pierre Matge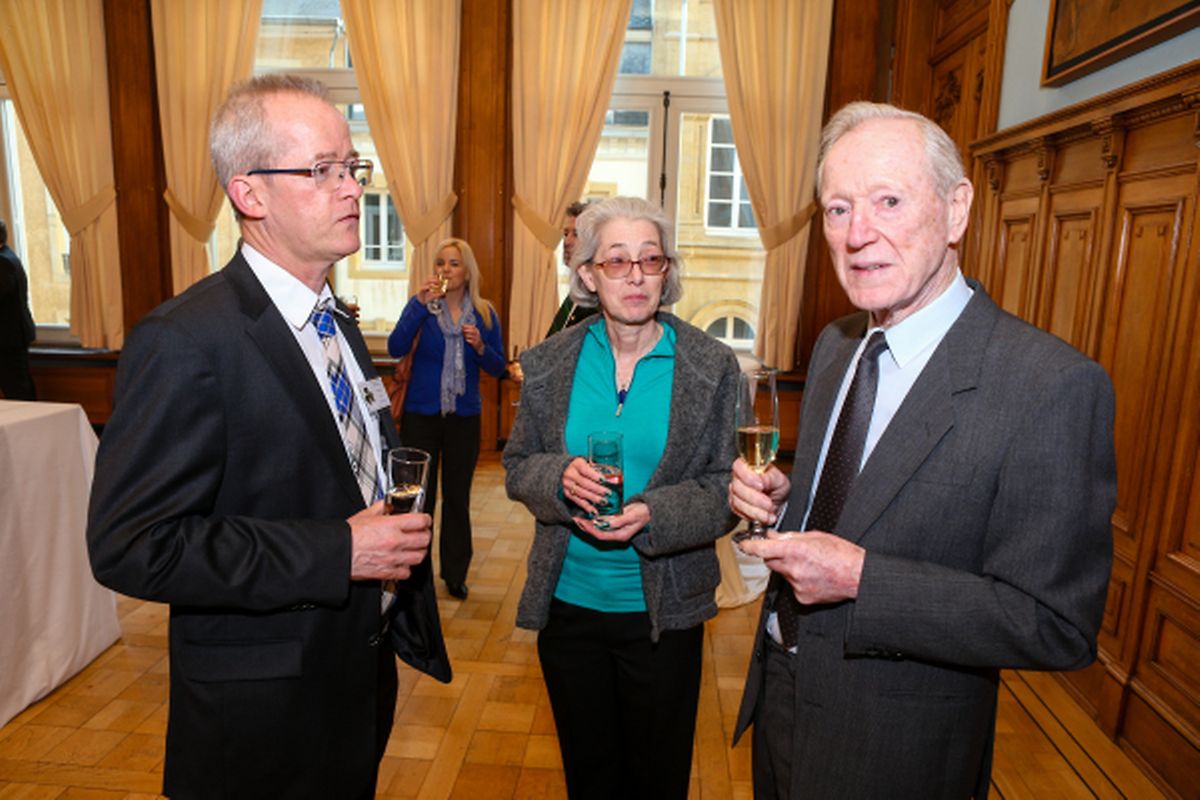 reception pour feter la Saint Patrick - Photo : Pierre Matge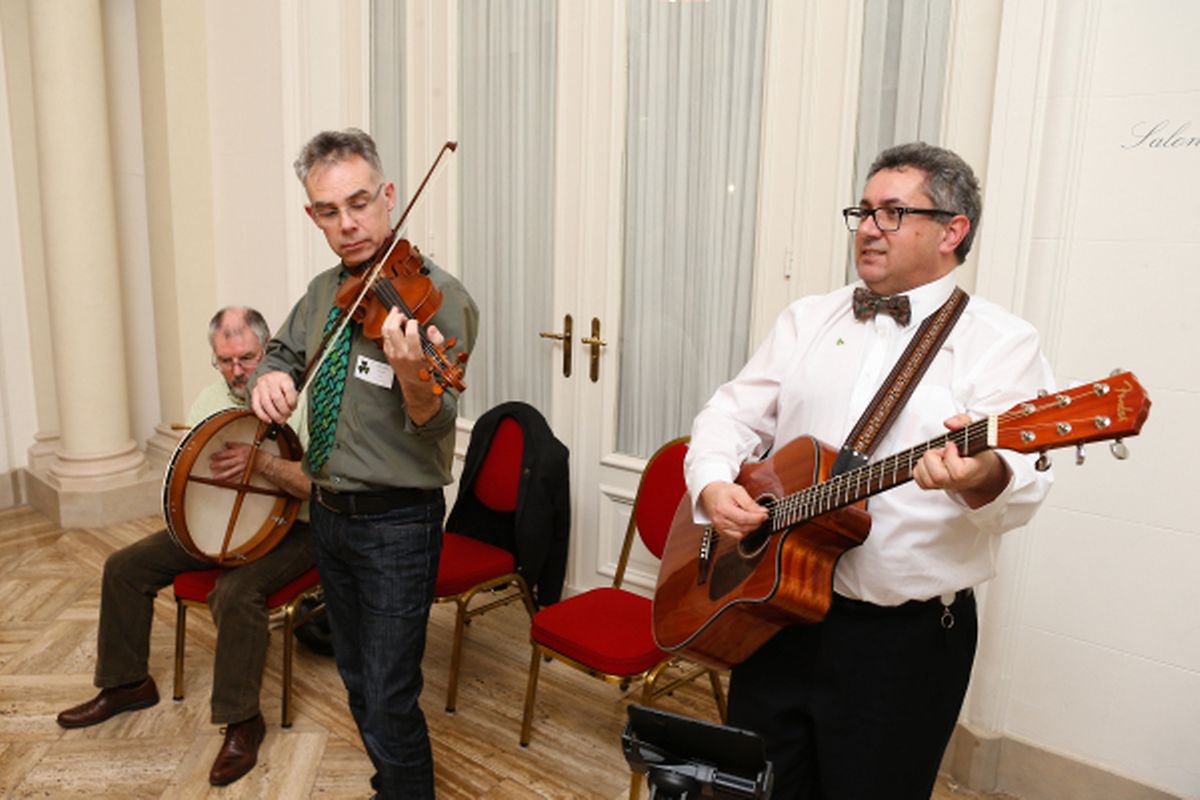 reception pour feter la Saint Patrick - Photo : Pierre Matge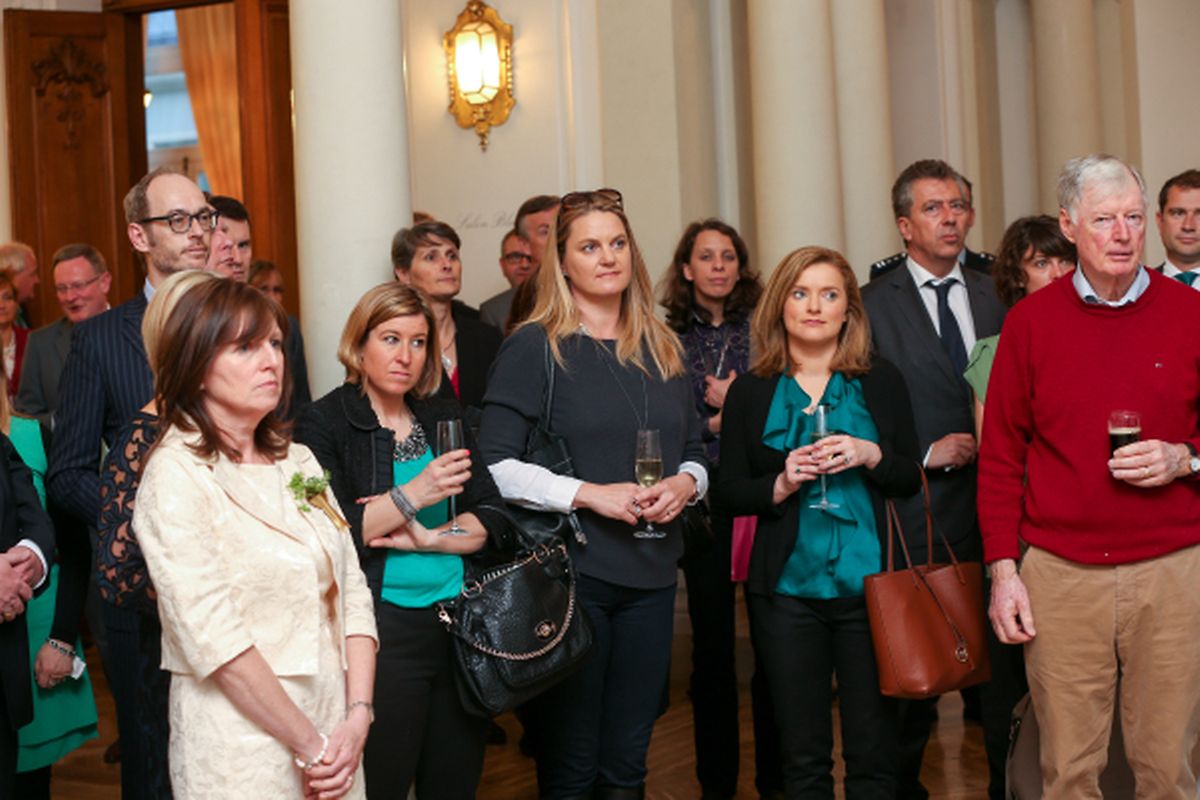 reception pour feter la Saint Patrick - Photo : Pierre Matge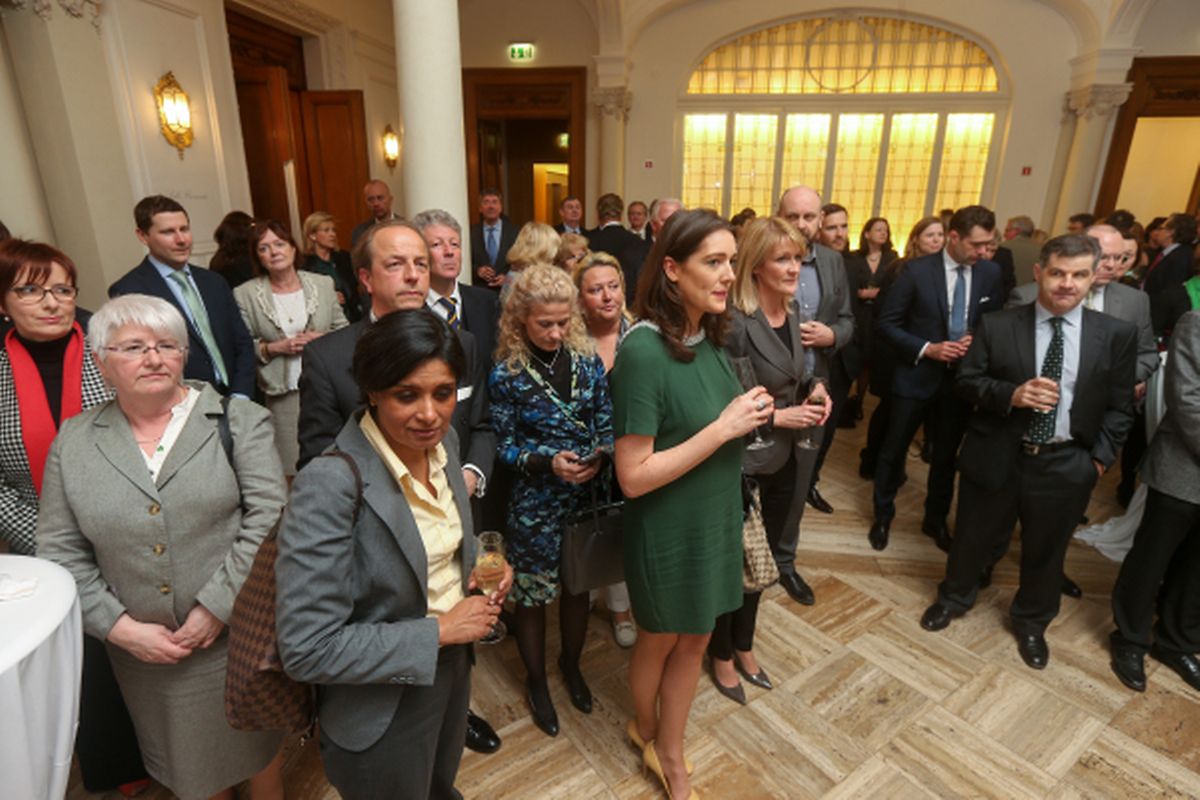 reception pour feter la Saint Patrick - Photo : Pierre Matge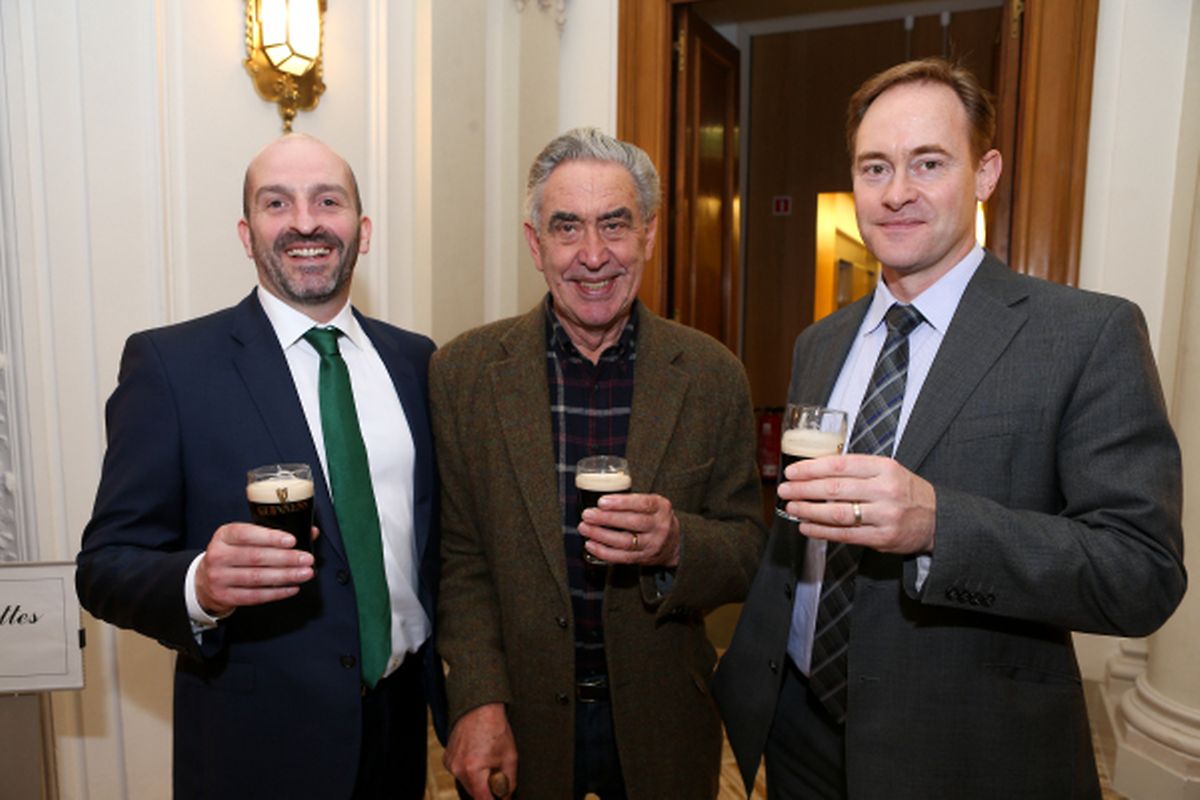 reception pour feter la Saint Patrick - Photo : Pierre Matge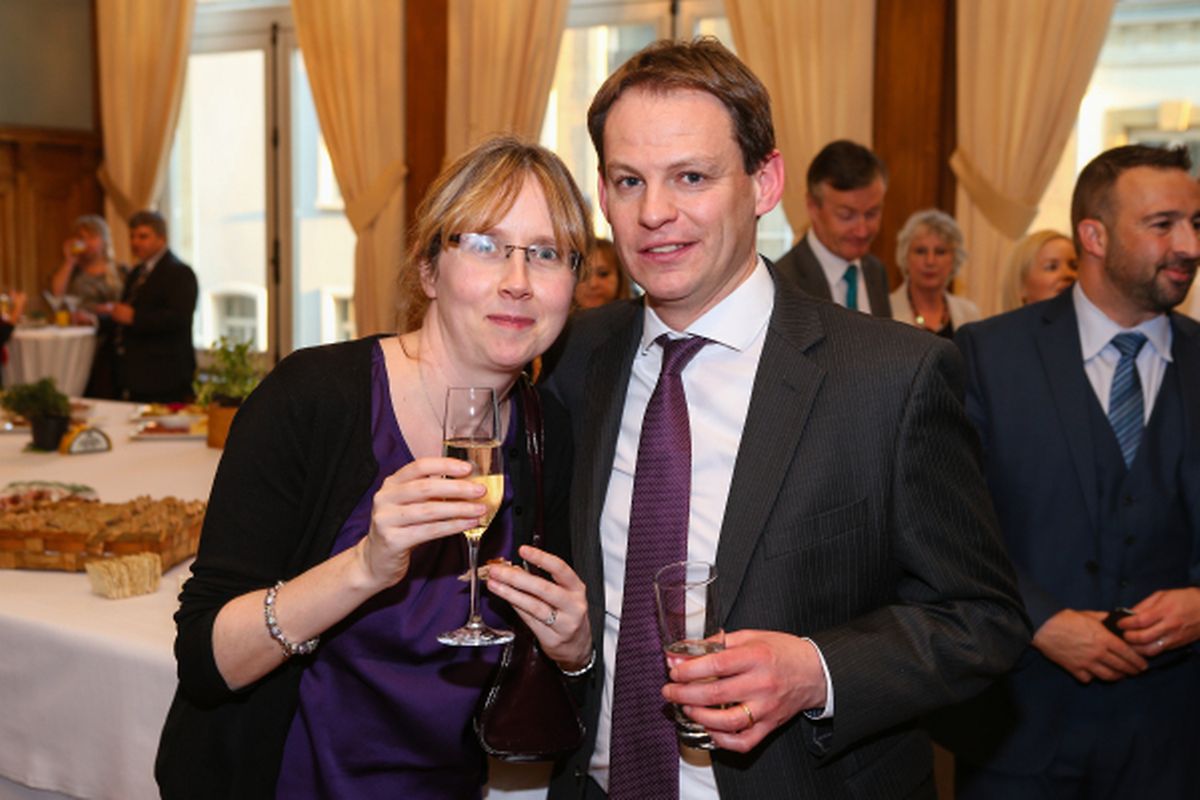 reception pour feter la Saint Patrick - Photo : Pierre Matge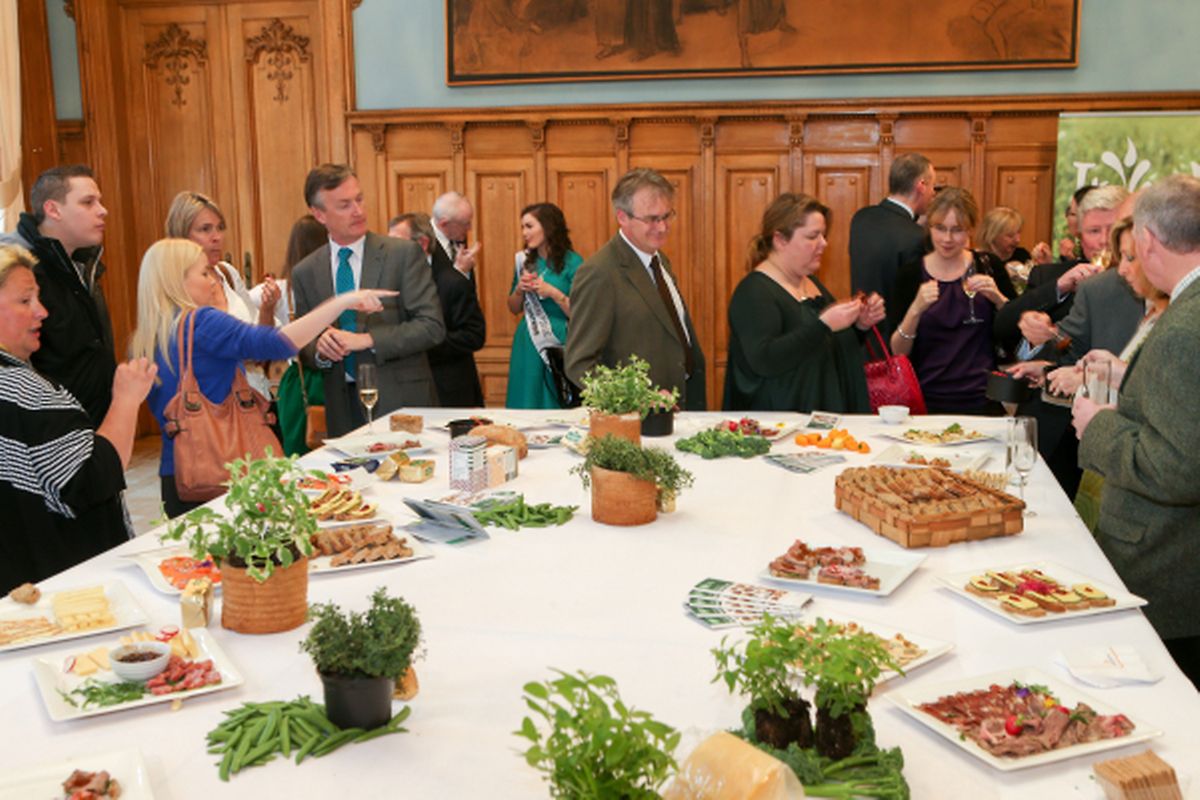 reception pour feter la Saint Patrick - Photo : Pierre Matge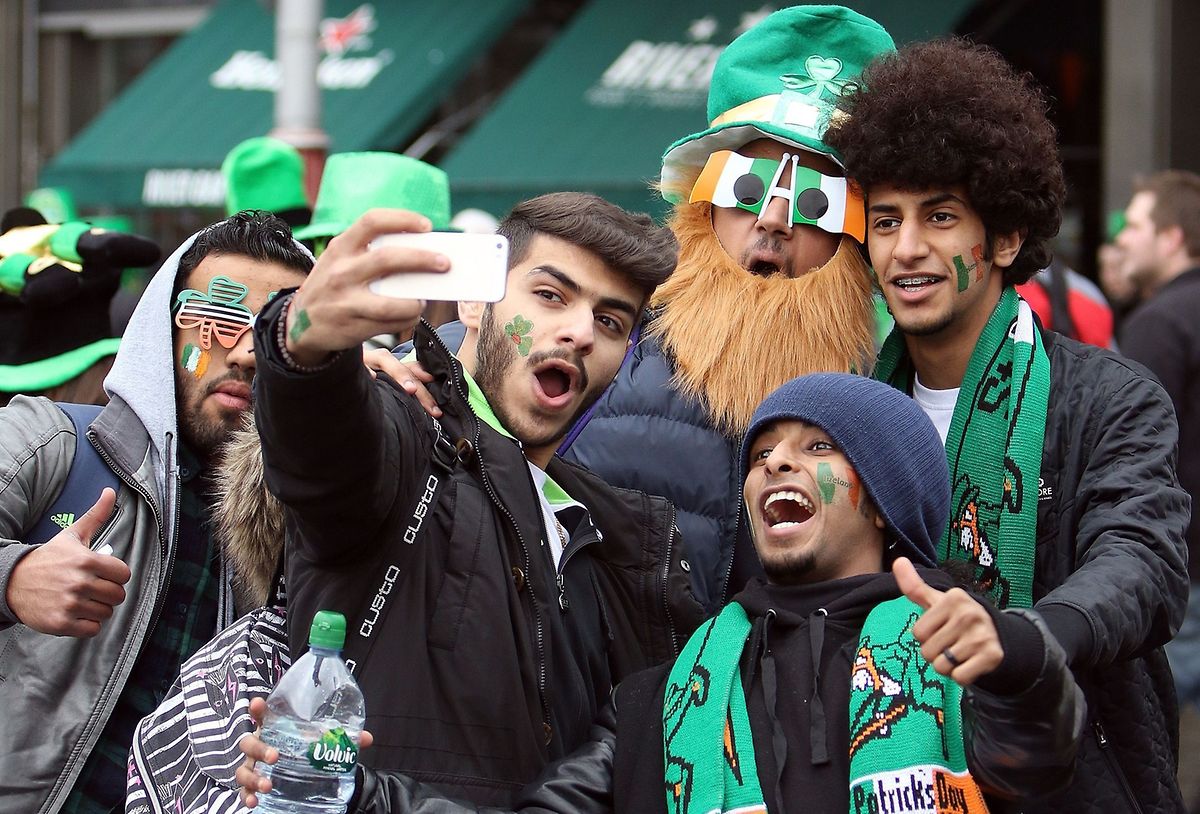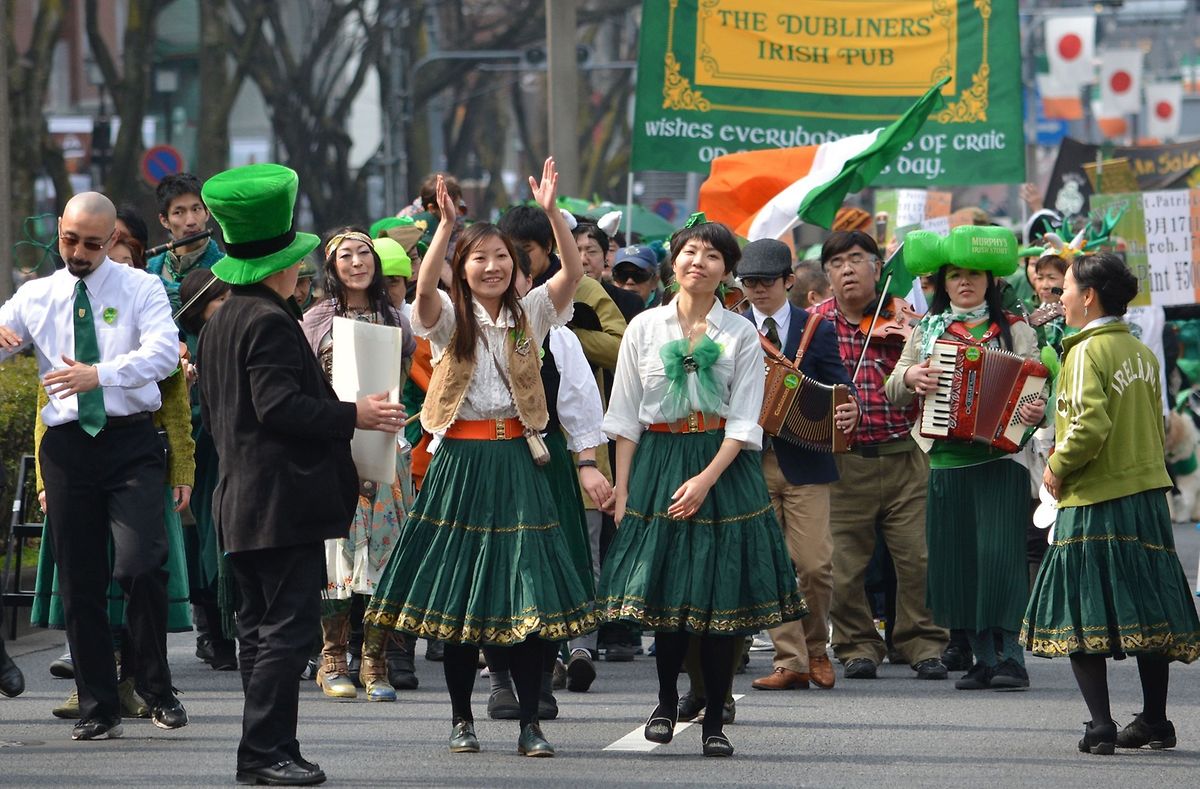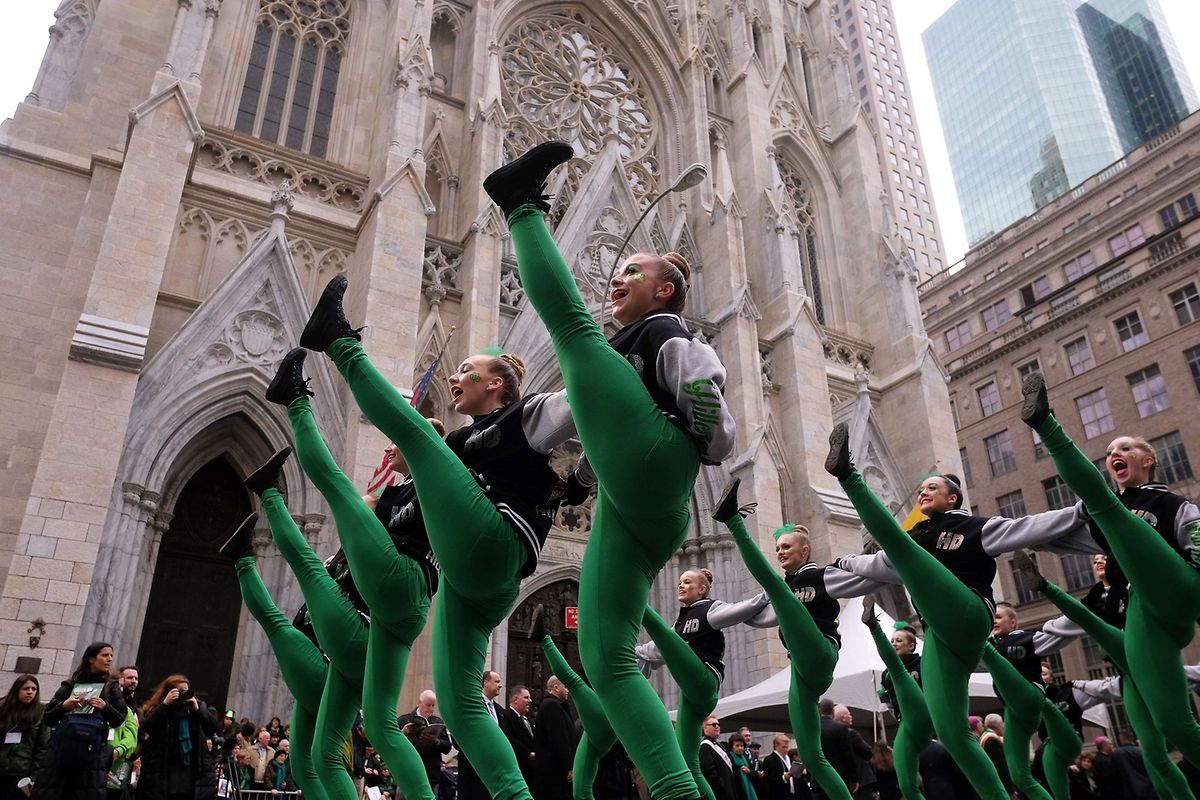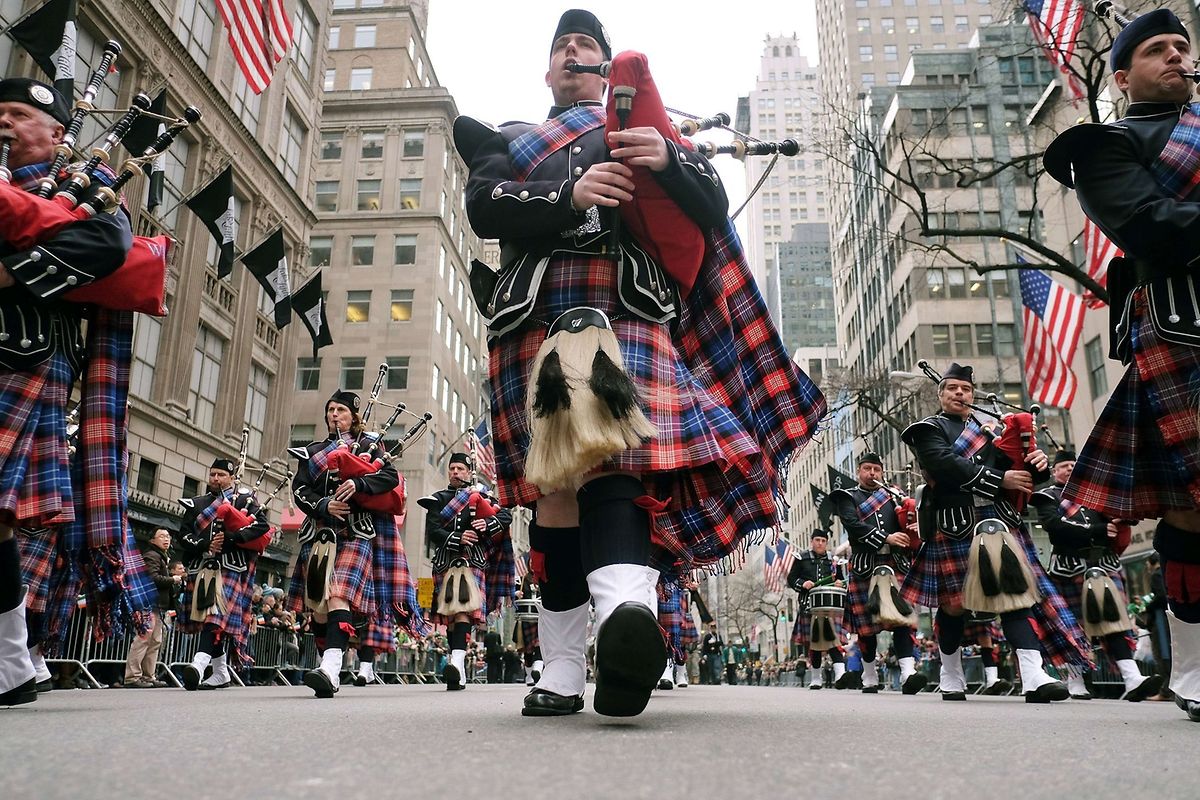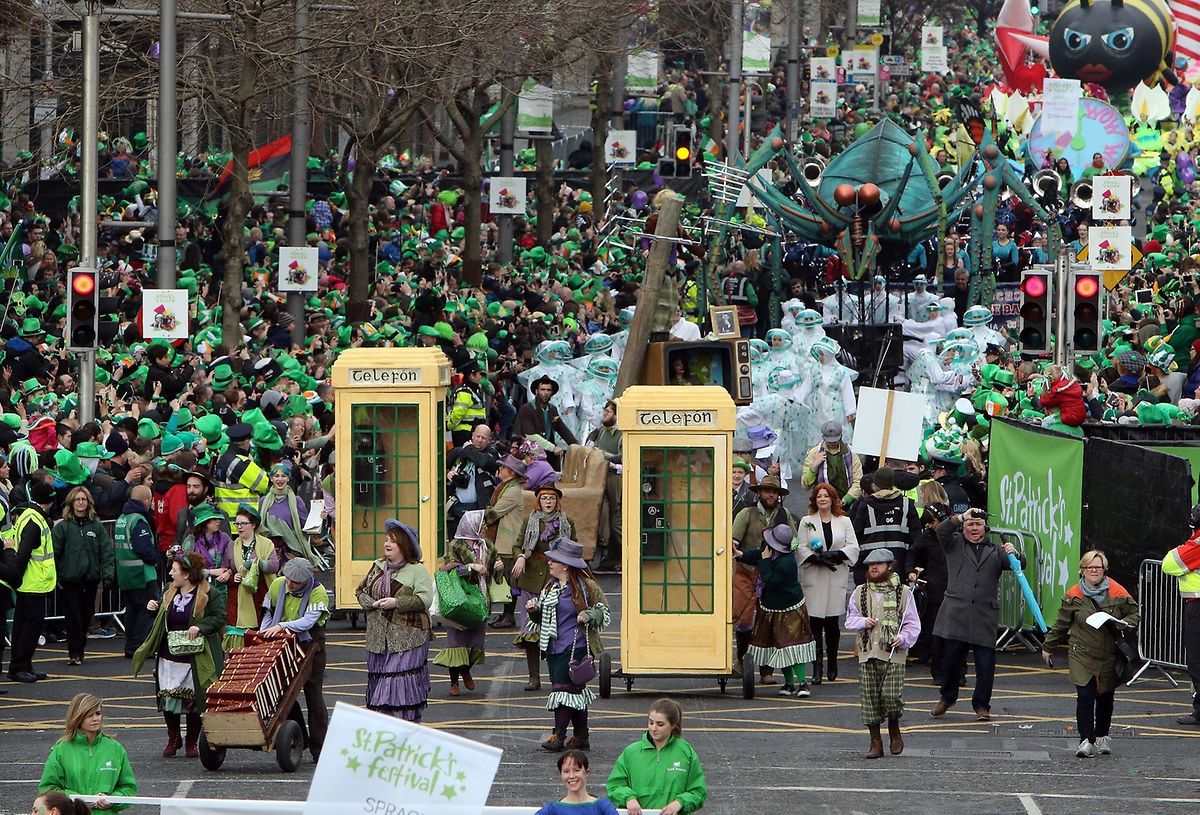 Festivities for Irish holiday St Patrick's Day came to a colourful close in Luxembourg on Tuesday when a major landmark in the capital was lit green.
From 8pm on Tuesday, Luxembourg City's Town Hall was bathed in an eerie green light, a nod to the colour of the Irish Catholics, to mark St Patrick's Day. "The Greening" as the event has come to be known, took place globally with similar iconic landmarks such as the Great Wall of China lit in green.
While many bars in the capital hosted St Patrick's-themed events, attracting revellers dressed in green and wearing big hats, an Irish Embassy reception at Cercle Cité offered a more sophisticated soirée.
Hundreds of guests from the Irish community, the diplomatic corps, Luxembourg politics and local businesses attended the glitzy event where Irish produce was served.
For Ambassador Peadar Carpenter, who took up post in autumn last year, Tuesday was his first St Patrick's Day in Luxembourg. And it was a far cry from how he marked the day when he lived in Dublin.
Speaking to wort.lu/en ahead of the reception, he explained that in the past he would spend St Patrick's day in Ireland watching the St Patrick's parade with his children.
"In recent years I tended to either go to the horse racing or to Croke Park where the finals of the Gaelic Football club championships are held," he said.
From slave to saint
With around 2,000 Irish nationals living in Luxembourg and a huge interest among all nationality groups in the Irish culture and spirit, St Patrick's Day is known for its revelry.
But, this often comes at the expense of the saint's story. Patrick was born in Roman Britain where he lived until he was abducted and brought to Ireland as a slave aged 16. It was during this time of slavery he became a christian.
When he escaped and returned home six years later, he became ordained as a priest and returned to Ireland as a missionary. He went on to become Ireland's second Archbishop of Armagh and Primate of all Ireland.
Followers of the Saint's teachings go well beyond just the Irish diaspora or indeed those who follow the catholic faith, as Ambassador Carpenter explained: "St Patrick has a special place in the hearts of all the Irish people, and Irish people of all traditions, all faiths and none, celebrate this day."
Ireland in Luxembourg
During the reception, the Ambassador talked about Ireland's economic situation, saying the country is "on the road to recovery" and explaining that exports were now higher than in 2007 when the financial crisis hit.
Exports to Luxembourg have served a role in that recovery with Benelux countries providing the third biggest market for Irish companies after the UK and US. This trade is mainly driven by pharmaceuticals and life sciences, according to Enterprise Ireland's Paul Browne.
The Ambassador paid tribute to the Irish people living in Luxembourg. He said that the Irish "Constitution states that the Irish nation cherishes its special affinity with people of Irish ancestry living abroad who share its cultural identity and heritage."
And for those attending the reception who had no Irish heritage, the Ambassador jokingly offered a "special dispensation" allowing them to celebrate St Patrick's day in the same way as the Irish.
Do not miss the news - sign up to receive the wort.lu newsletter in English delivered to your inbox six days a week.