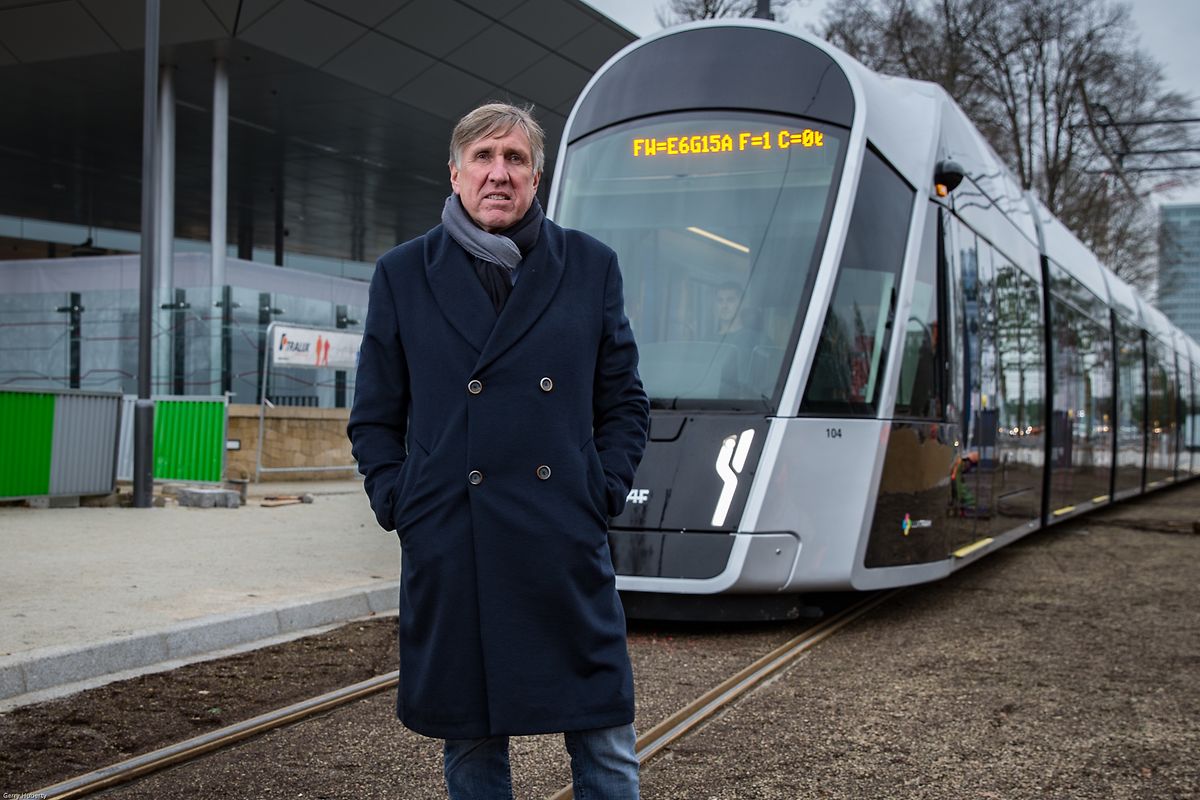 Minister Francois Bausch at the Ponte Rouge tram station. (Photo:Gerry Huberty)
Luxembourg City trams are about to finish their testing phase and on Sunday become part of the captial's public transport network - but you won't have to pay for them.
The Minister of Sustainable Development and Infrastructures François Bausch announced that the new means of transport in the capital will be free until 31 January 2018.
The tram inauguration is scheduled for 12:30pm on Sunday when the first section connecting the LuxExpo to the Red Bridge enters into operation.

From Monday to Friday, the first tram of the day will set off at 4:42am from LuxExpo, circulating every six minutes between 6:30am and 7:30pm. Outside these times, they will run 10 to 15 minutes apart.
On Saturdays the first tram will depart from LuxExpo at 5:40am and will run avery 10 minutes between 8am and 7:30pm, while on Sundays the trams will run every 15 minutes.