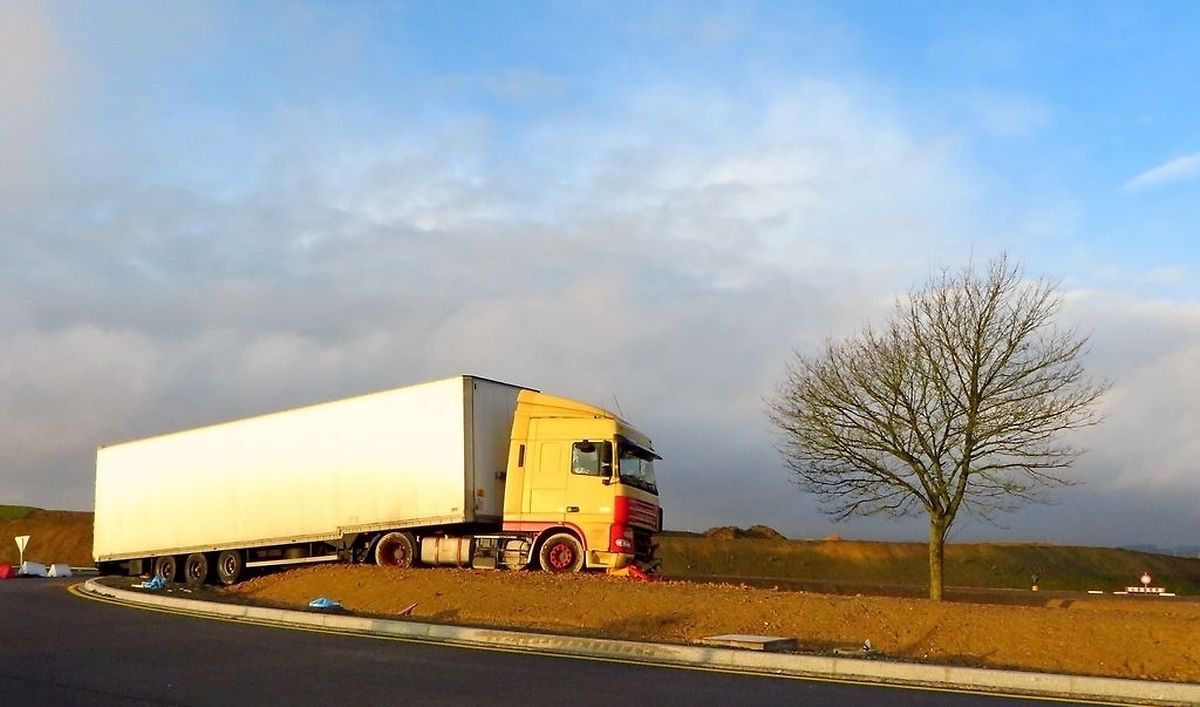 (ADW) A Dutch truck driver, used to driving through Luxembourg especially in Marnach, was surprised on a recent trip by a new roundabout and crashed straight over it before becoming stuck.
The driver travelled along the road in Marnach as he had done on many occasions before and by "force of habit", as he later stated, continued straight on regardless of the fact that a new roundabout had recently been constructed.
The truck then rode up an embankment and became stuck on soft ground.
A recovery service was needed to rescue the vehicle from its predicament.
The roundabout Marnach is part of Clervaux bypass which should be completed some time later this year.
Do not miss the news - get the wort.lu newsletter in English delivered to your inbox six days a week.