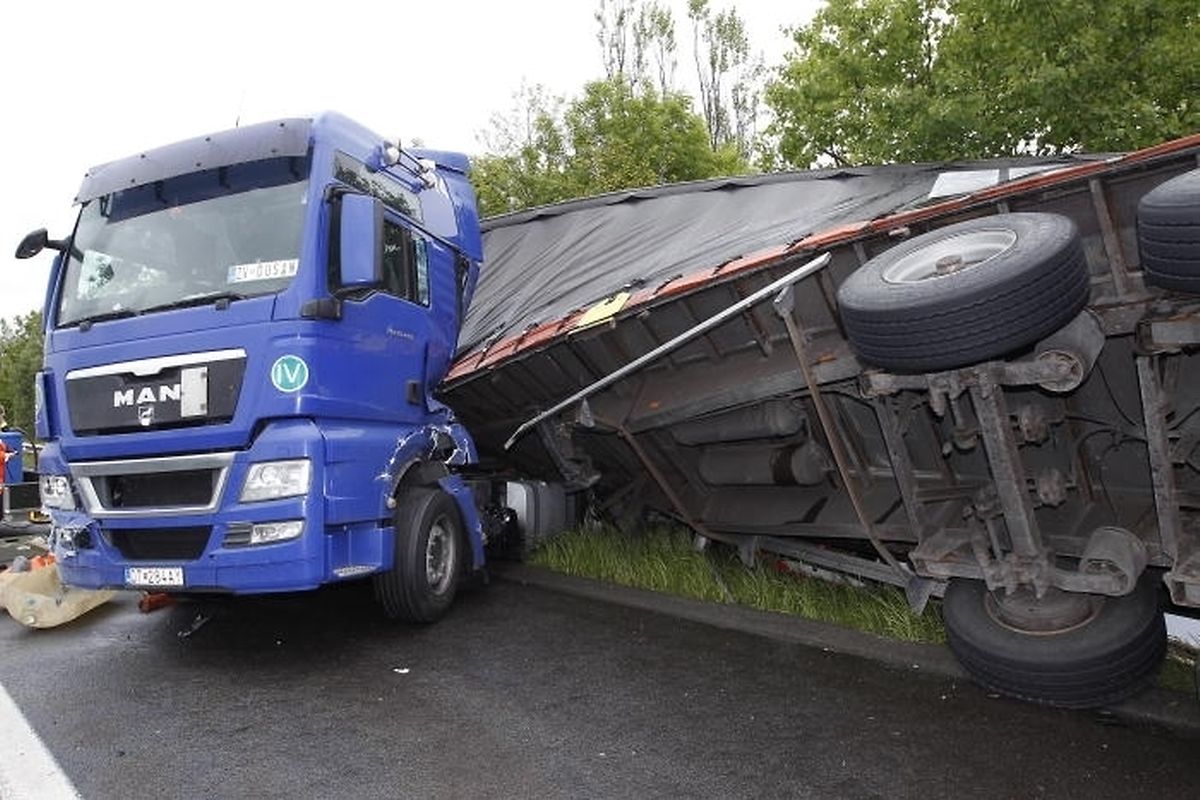 (ADW) A truck overturned on the A3 motorway just before the Bettembourg exit in the direction of Luxembourg on Wednesday afternoon.
The incident happened at about 1.45pm when the truck flipped over, and ended up lying on its side completely blocking the hard shoulder and the inside lane.
A 3.5km traffic jam formed in the direction of Luxembourg and a 1km jam in the direction of France as people slowed down to view the accident.
At the time of writing (2.45pm) the truck is still being cleared from the site and traffic jams are continuing to increase. It is advised to avoid the A3 motorway completely if at all possible.