Trump to visit Las Vegas as gun control debate returns
Trump to visit Las Vegas as gun control debate returns
President Donald Trump said he'll travel to Las Vegas on Wednesday to meet victims and emergency workers after a killing spree late Sunday that is likely the deadliest mass shooting in modern US history, presenting a test of his leadership.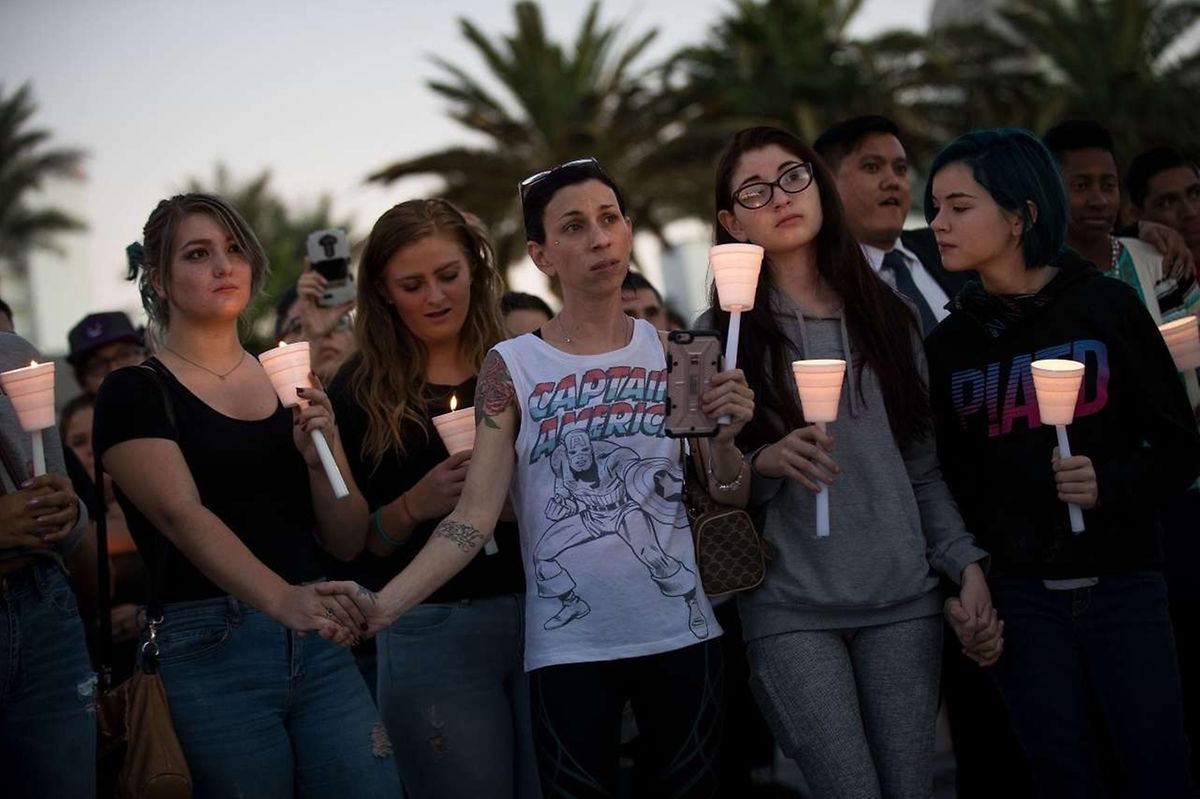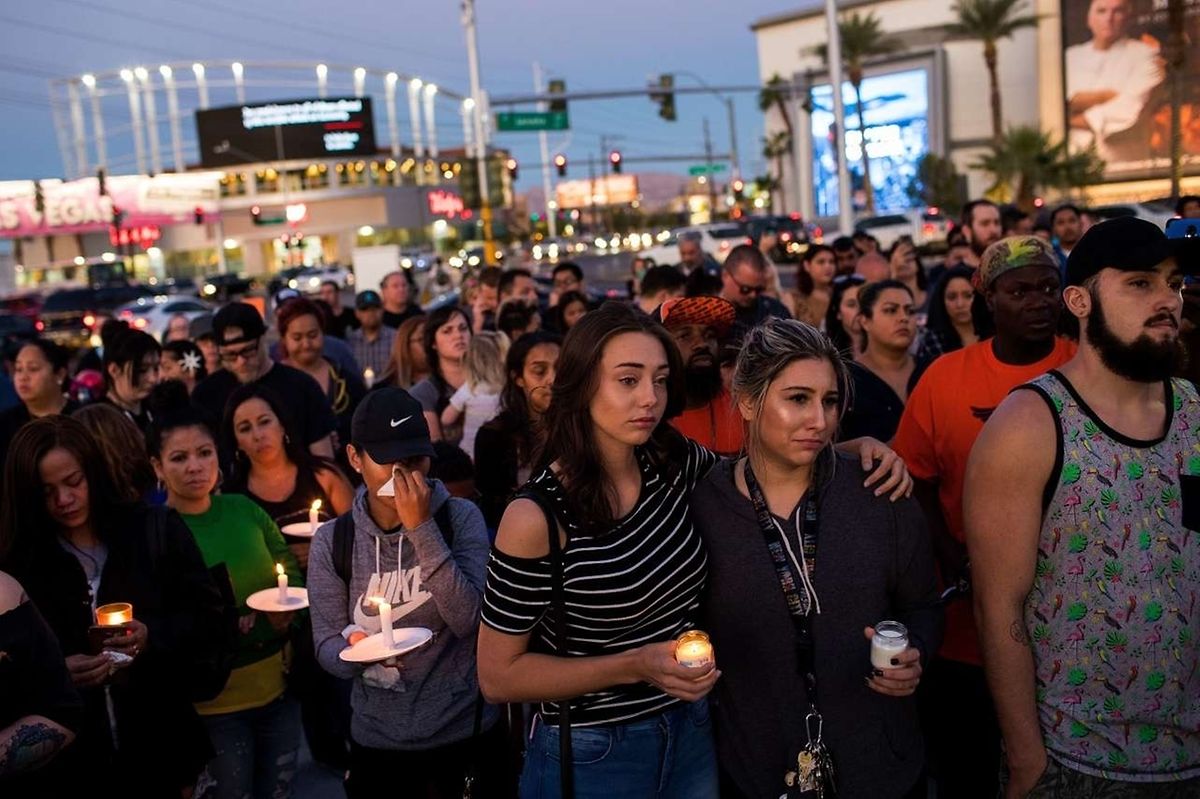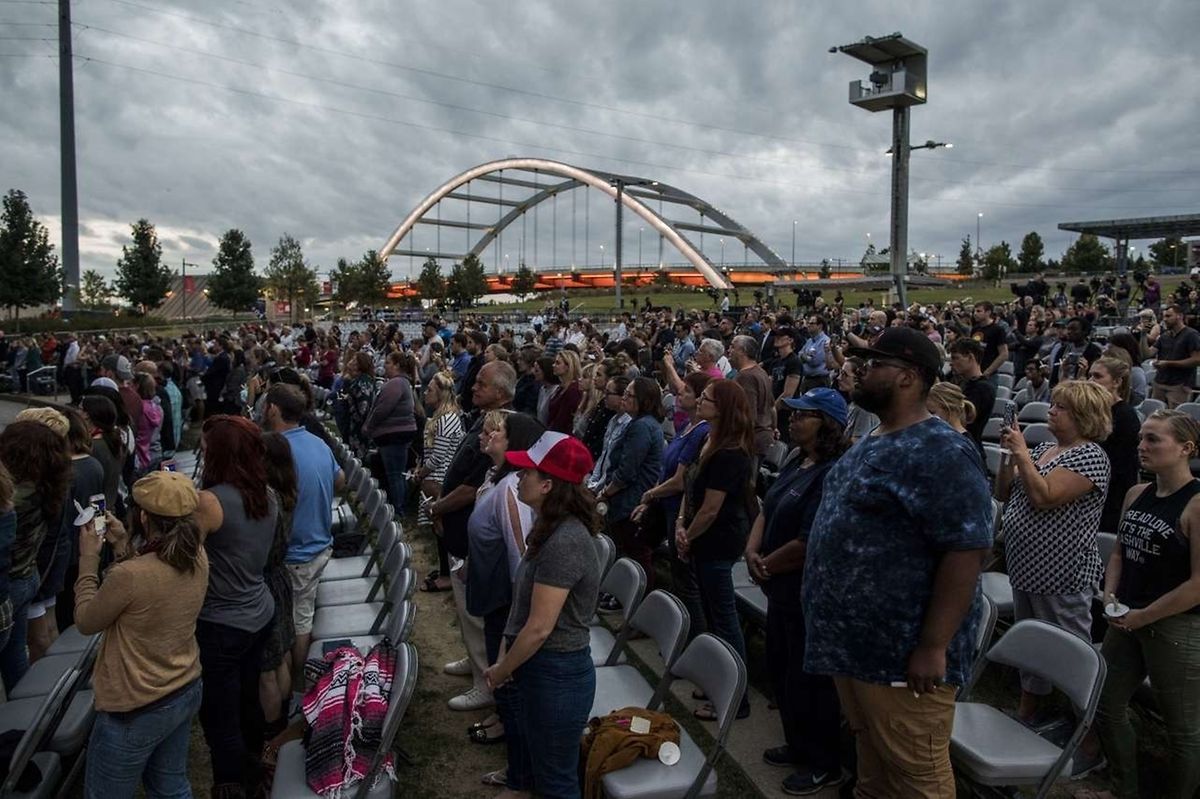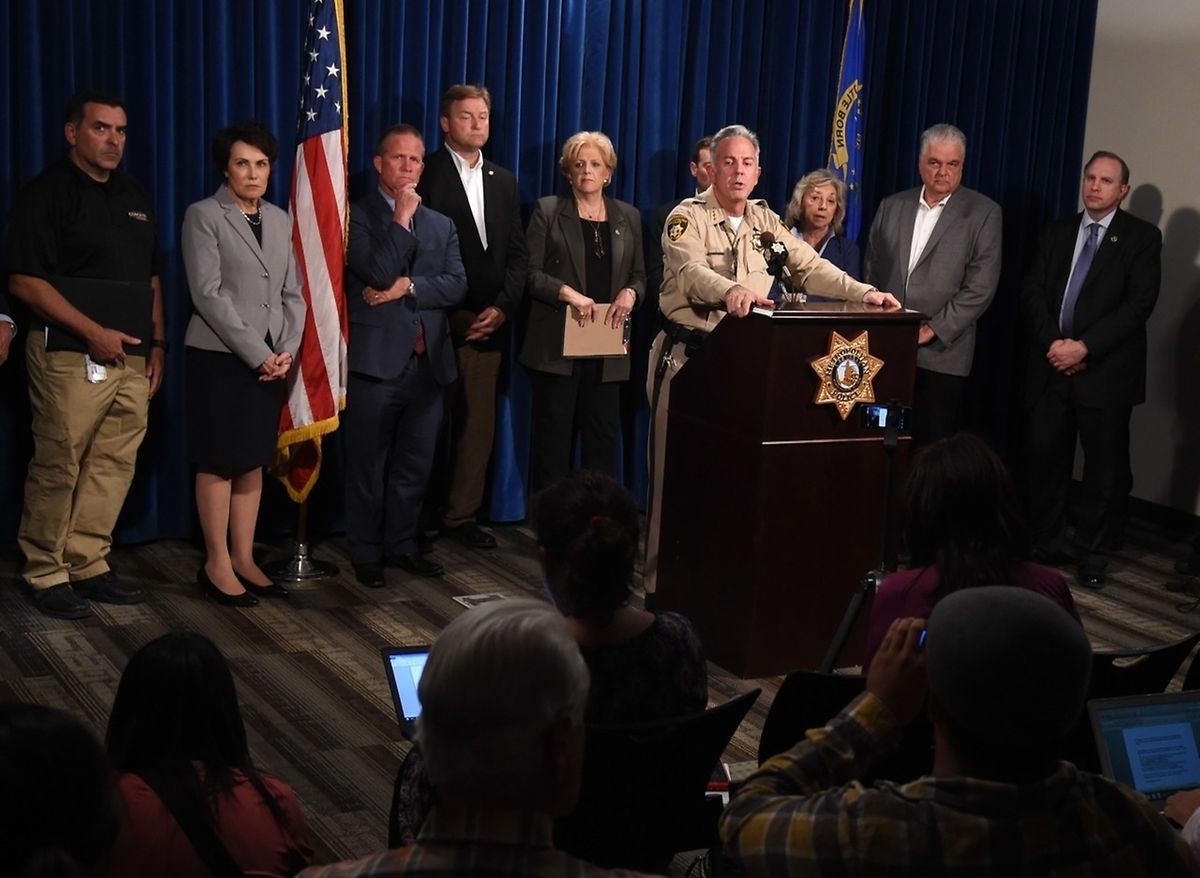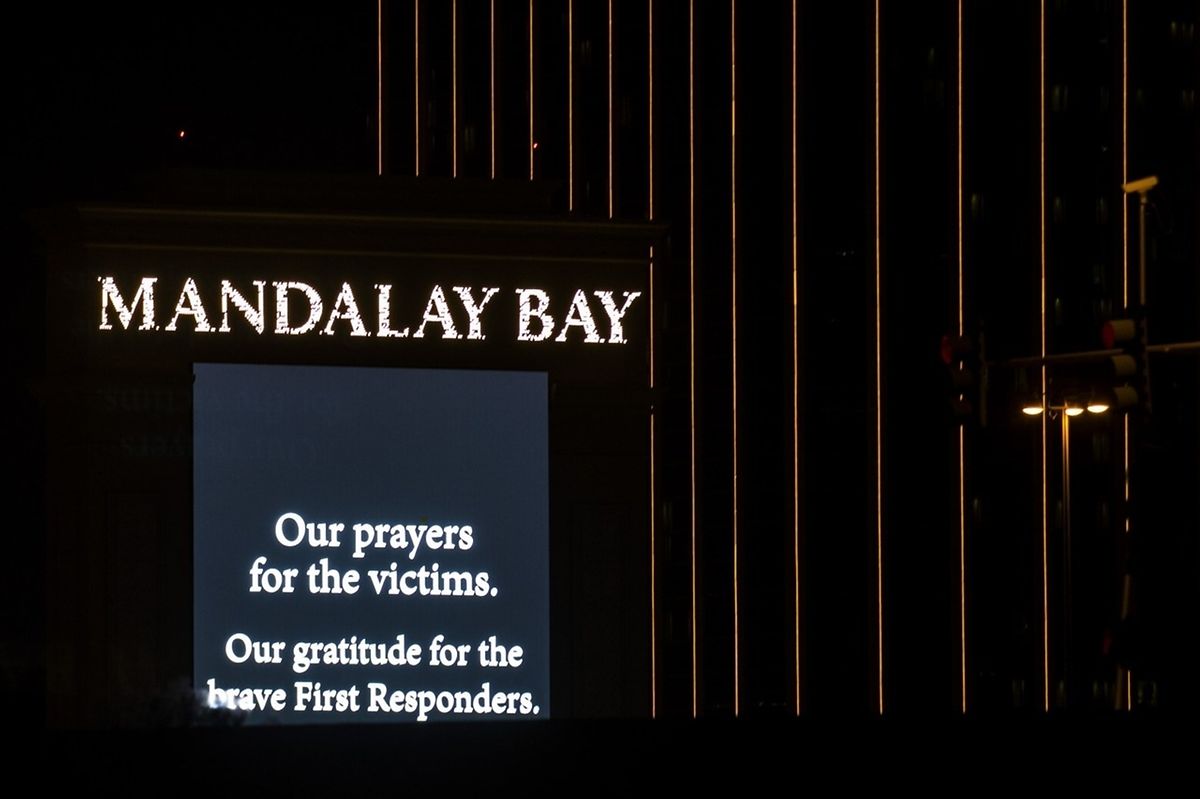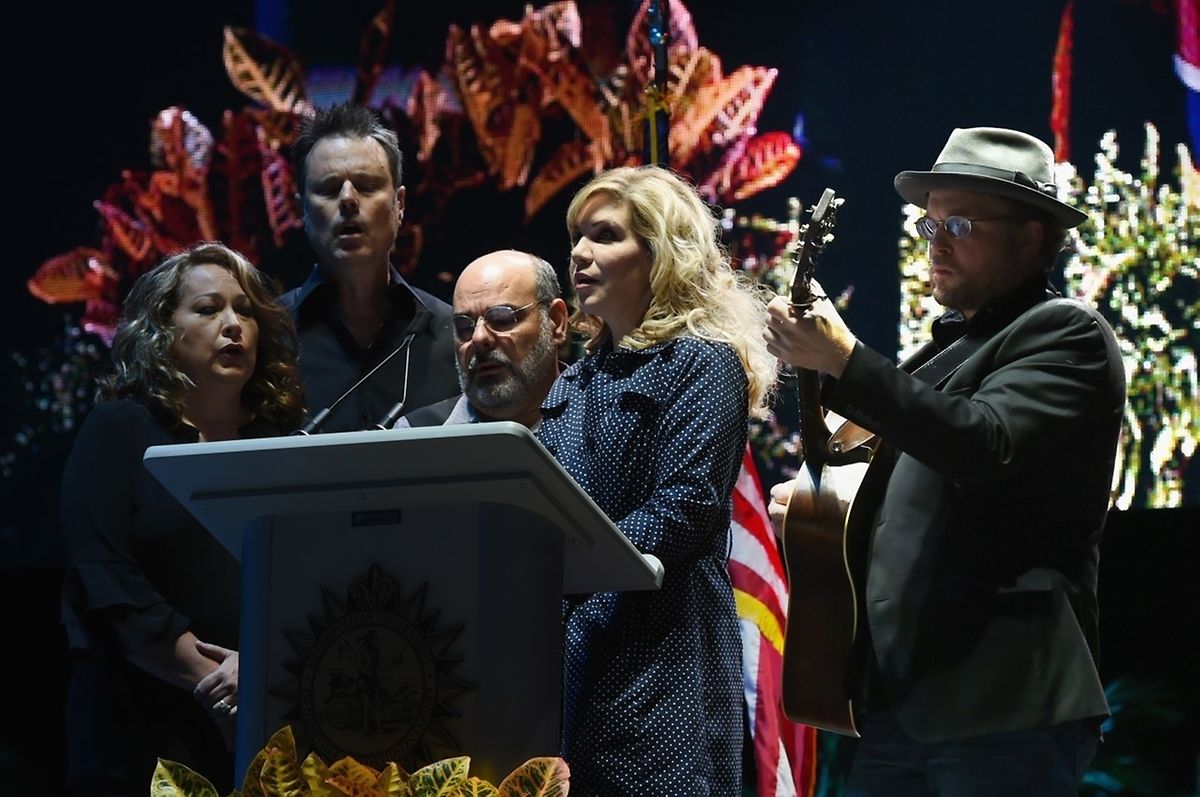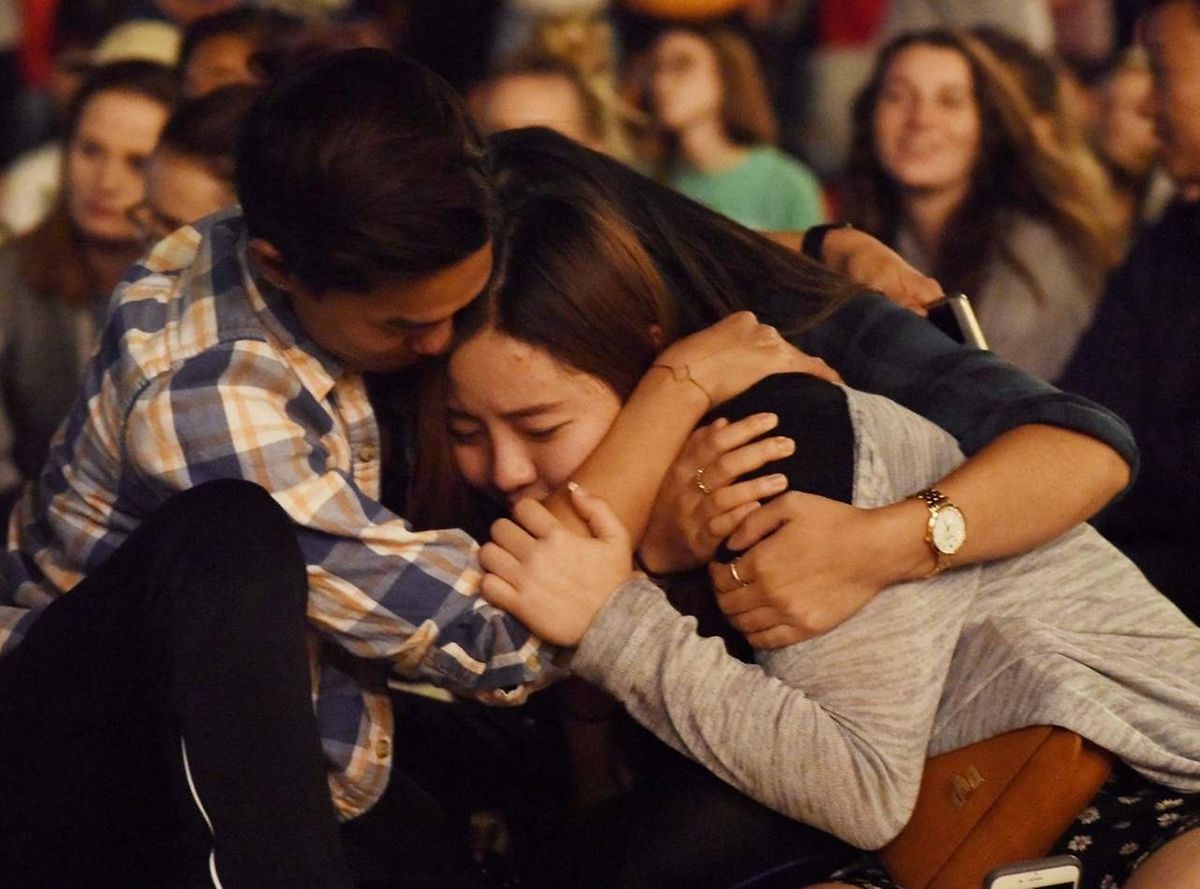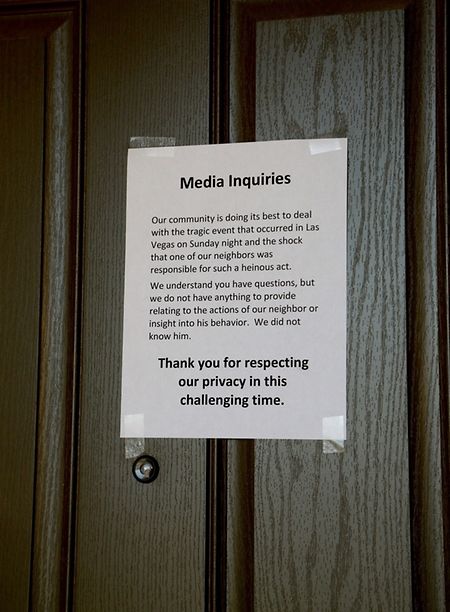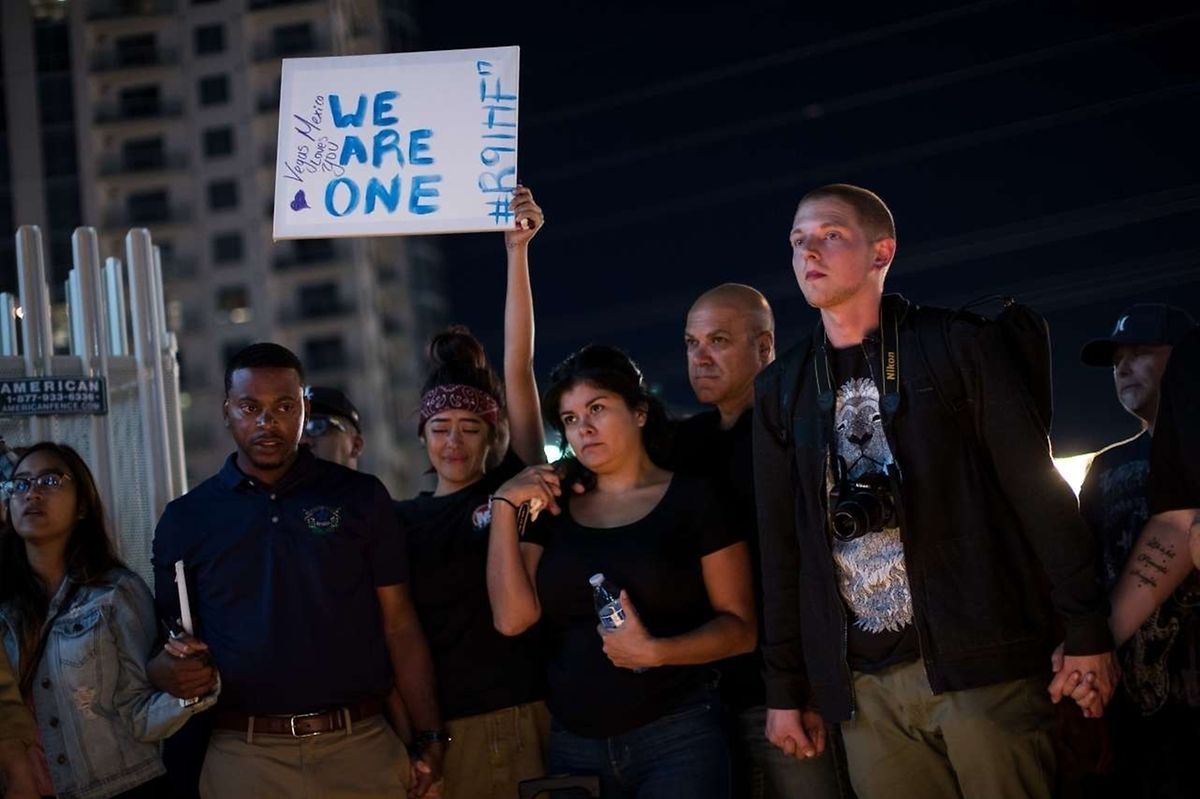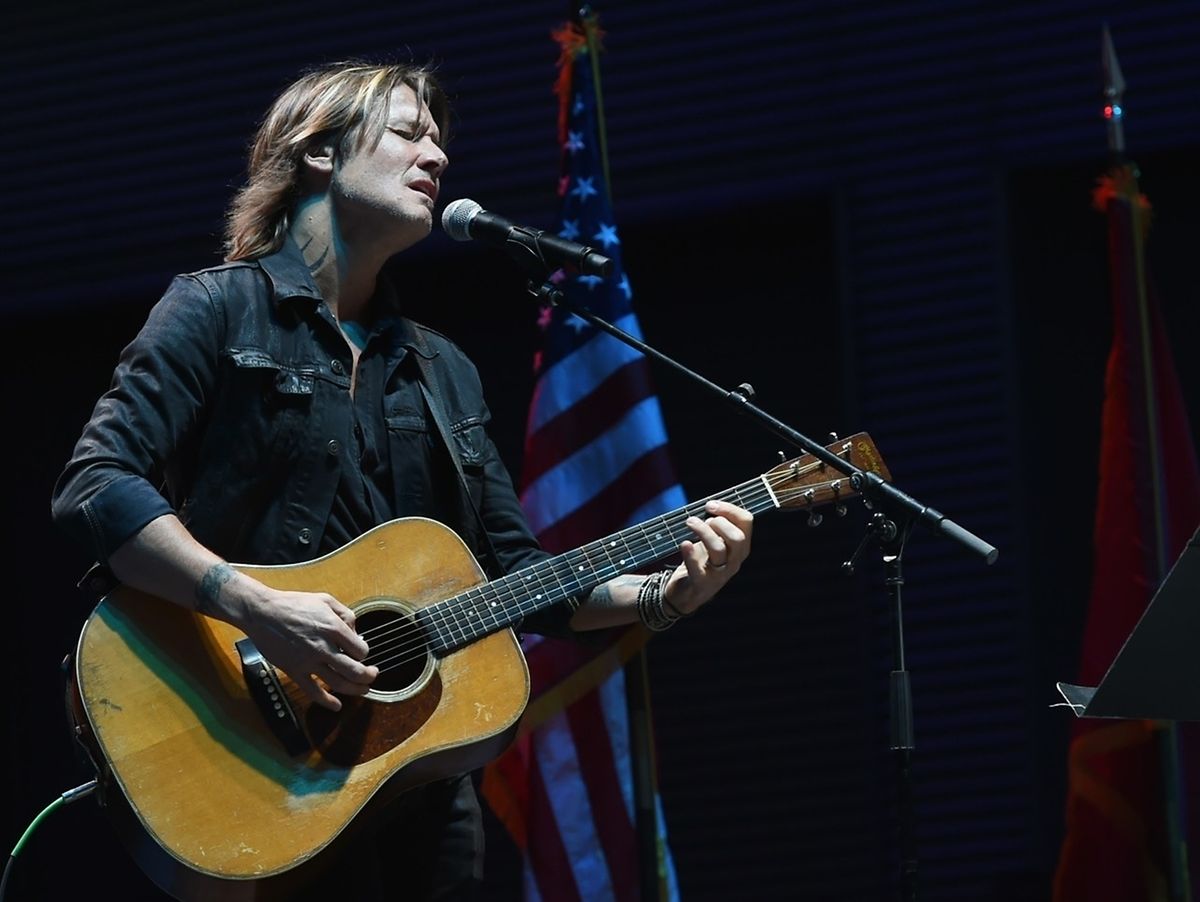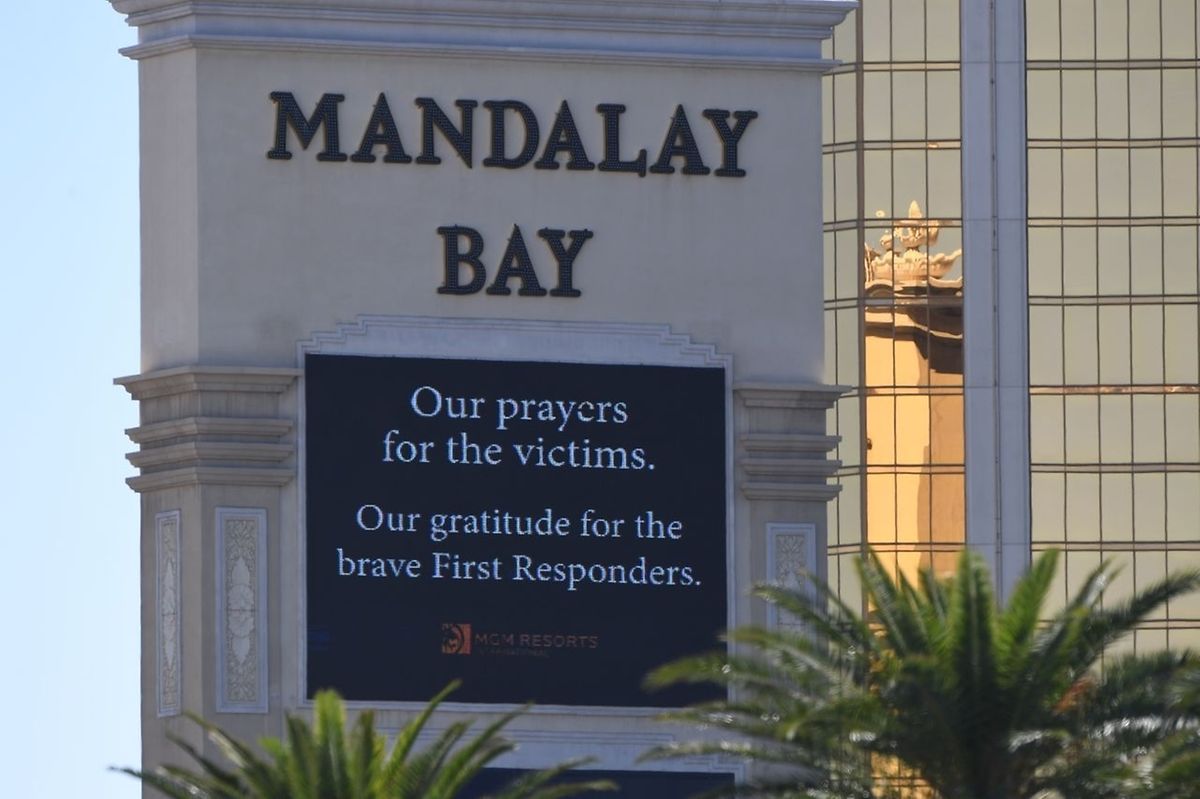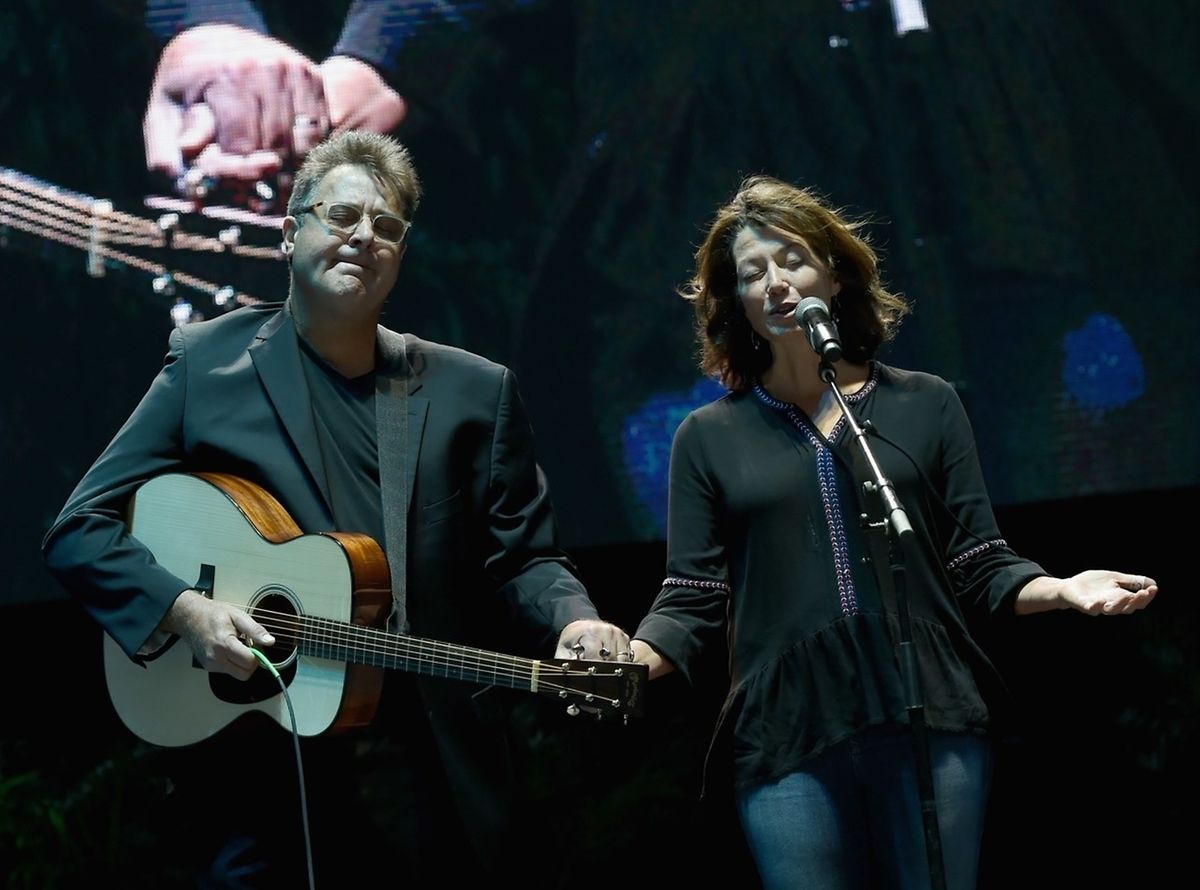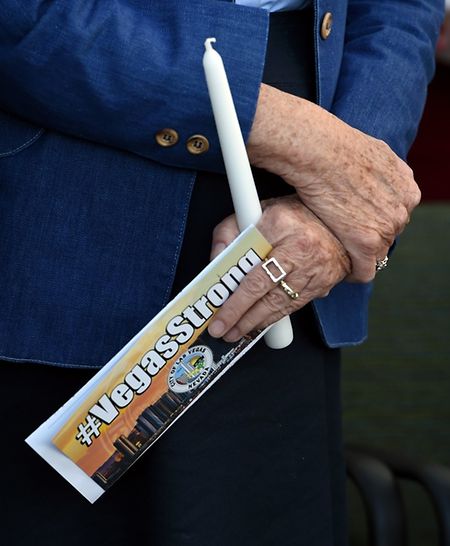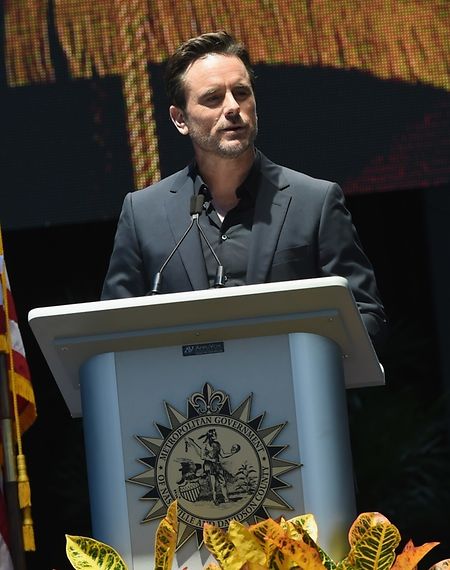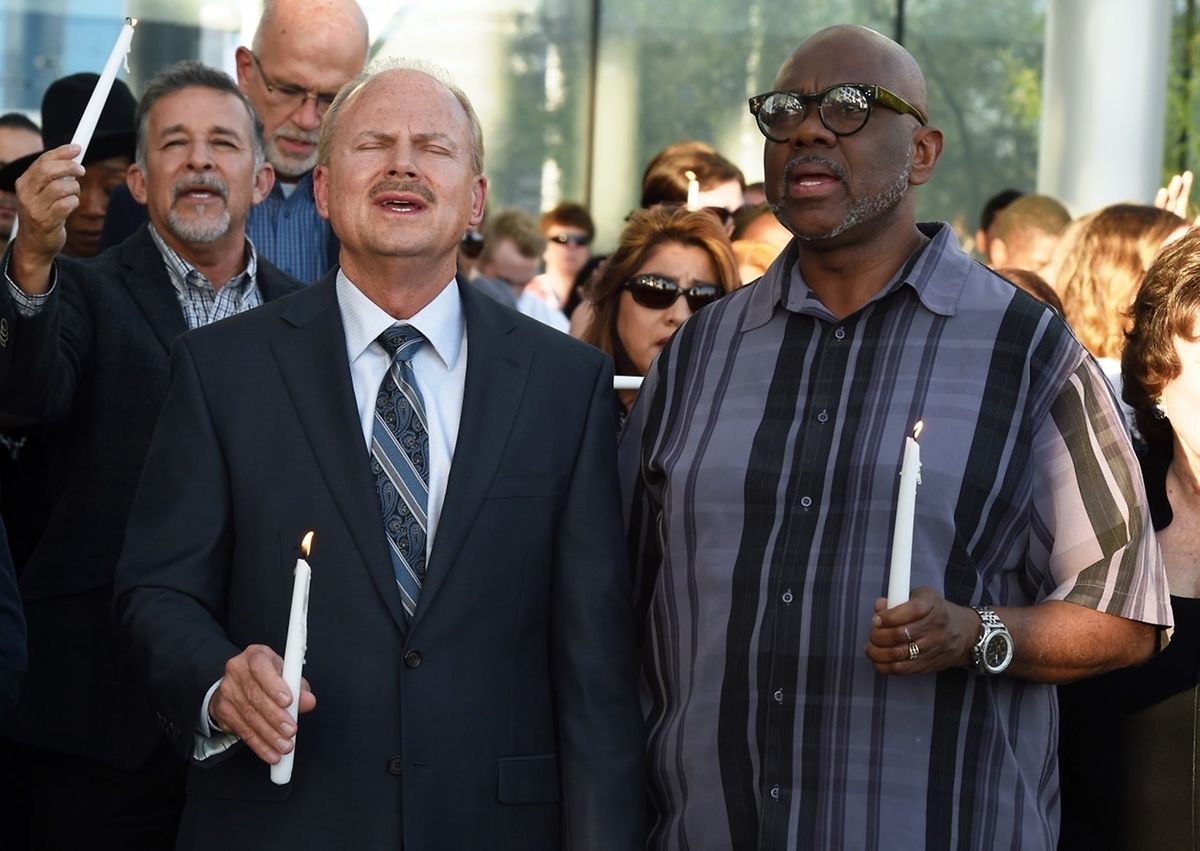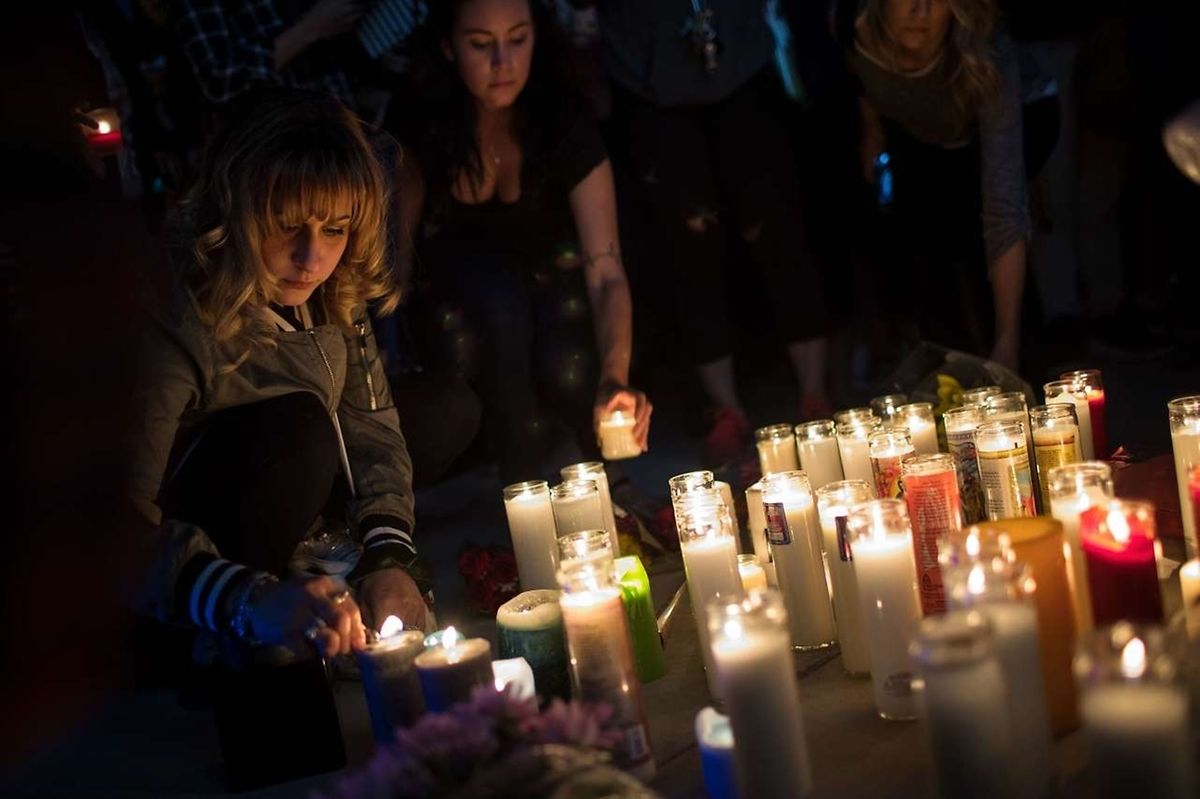 (Bloomberg) President Donald Trump said he'll travel to Las Vegas on Wednesday to meet victims and emergency workers after a killing spree late Sunday that is likely the deadliest mass shooting in modern US history, presenting a test of his leadership.
"It was an act of pure evil," Trump said in a statement at the White House on Monday. The FBI and the Department of Homeland Security are assisting in the investigation, he said.
Police said at least 59 people were killed and at least 527 others injured at a concert by a lone gunman, firing from a hotel room overlooking the venue, who later died and whose motive was unclear.
"Hundreds of our fellow citizens are now mourning the sudden loss of a loved one," Trump said. "We cannot fathom their pain; we cannot imagine their grief."
Islamic State claimed responsibility for the attack, according to the terrorist-monitoring group SITE, which cited the Amaq news outlet. Police identified the attacker as a 64-year-old Nevada resident, Stephen Paddock, and said he had killed himself.
ISIL claim
Amaq claimed Paddock had recently converted to Islam, SITE said, but provided no evidence, and Trump did not mention Paddock's name, ascribe any motive for his attack, or declare the episode to be an act of terrorism. FBI Special Agent Aaron Rouse said at a news conference in Las Vegas that the bureau had "determined to this point no connection to an international terrorist group."
An official on the White House National Security Council also said there were no known terrorist connections, but that the government was continuing its investigation.
Trump spoke with Las Vegas Mayor Carolyn Goodman, Nevada Governor Brian Sandoval and Clark County Sheriff Joseph Lombardo. The White House cancelled several administration press events scheduled for Monday.
He later observed a moment of silence with White House staff and the First Lady, Melania Trump, on the South Lawn.
Senseless, horrifying act of violence
The Department of Homeland Security had "no information to indicate a specific credible threat involving other public venues in the country" after the shooting, it said in a statement.
The shooting could initiate a new round of debate over US gun laws.
Republican Senator Dean Heller, who represents Nevada in Washington, said on Twitter that he was praying for the victims of the "senseless, horrifying act of violence" and that he'd spoken to Sandoval and would continue to monitor the situation.
Political vulnerability
Heller is one of the most vulnerable Republicans in next year's midterm elections, and the shooting could increase pressure on him to back any Democratic effort to revive legislation that would impose stricter background checks on gun purchasers. He voted against a version of background-check legislation that came close to Senate passage in 2013 after the Sandy Hook Elementary School shooting.
White House Press Secretary Sarah Sanders said it would be "premature" to discuss policy responses such as gun control until authorities have a clearer understanding of the event.
Still, she suggested that Trump would likely maintain his opposition to additional restrictions on gun purchases. "The president's been clear that he's a supporter of the Second Amendment and I don't have anything more at this point," Sanders said.
Some Democratic leaders said immediately on Monday that the episode demanded stronger gun laws. "The nation's conscience must be galvanised," Senator Richard Blumenthal of Connecticut, where the Sandy Hook shooting happened, said on Twitter.
"Not again," tweeted Connecticut's junior senator, Chris Murphy, who's been outspoken about gun laws since the killing of 20 children and six adult staff members at the school.
Background checks revisited
Murphy said late Monday that he will reintroduce a bill requiring background checks of gun purchasers. He said he expects the Las Vegas massacre will probably pressure Congress to act in some fashion, though he saw little chance the Republican-controlled Congress would pass more stringent measures, such as reinstating the assault-weapon ban that lapsed in 2004.
"We are likely better served by focusing on issues like background checks that immediately get more Republican support," Murphy said.
Four months after Sandy Hook, the Senate -- controlled by Democrats at the time -- fell short of the votes needed to advance legislation that would have expanded background checks for gun purchasers. The vote was viewed as a major defeat for gun-control advocates and no subsequent efforts have come as close to passing.
Debate resurfaces
Each mass shooting in the US reignites debate over the country's treatment of gun rights as virtually sacrosanct. Firearms are involved in the deaths of more than 33,000 people in the US annually, about two-thirds of which are suicides, according to the Centers for Disease Control.
Last year, 49 people were killed at an Orlando nightclub. It prompted Democrats to again raise the issue, forcing a series of votes in the Senate, by then under Republican control. None of those efforts succeeded.
Our whole nation must respond with countless acts of kindness
After House Majority Whip Steve Scalise was critically injured in a shooting at a congressional baseball practice in June, Republicans said it didn't show new gun laws were needed. Some suggested lawmakers should arm themselves instead.
Scalise issued a statement about the Las Vegas attack that was silent on gun control.
"In the face of unspeakable evil, our whole nation must respond with countless acts of kindness, warmth and generosity," he said.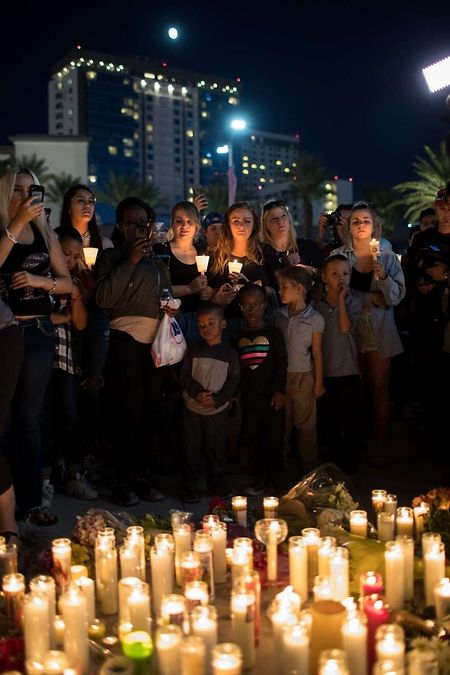 Trump's campaign
Trump, who won the presidency with the backing of the National Rifle Association, opposes expanded background checks yet has said he supports efforts to strengthen the current system.
He drew rebukes from gun-control advocates during the 2016 campaign when he seemed to suggest that gun-rights activists take matters into their own hands if Democrat Hillary Clinton was elected and got to nominate federal judges.
"If she gets to pick her judges, nothing you can do, folks," Trump said at an August 2016 rally, adding when the crowd responded with boos, "although the Second Amendment people -- maybe there is, I don't know."
Weeks after taking office, Trump signed legislation rolling back an Obama-era regulation that made it harder for people with mental illnesses to purchase guns.
In Las Vegas, authorities said a gunman opened fire from the 32nd floor of the Mandalay Bay Hotel and Casino on an outdoor country-music festival below, sending people fleeing, according to the Associated Press.