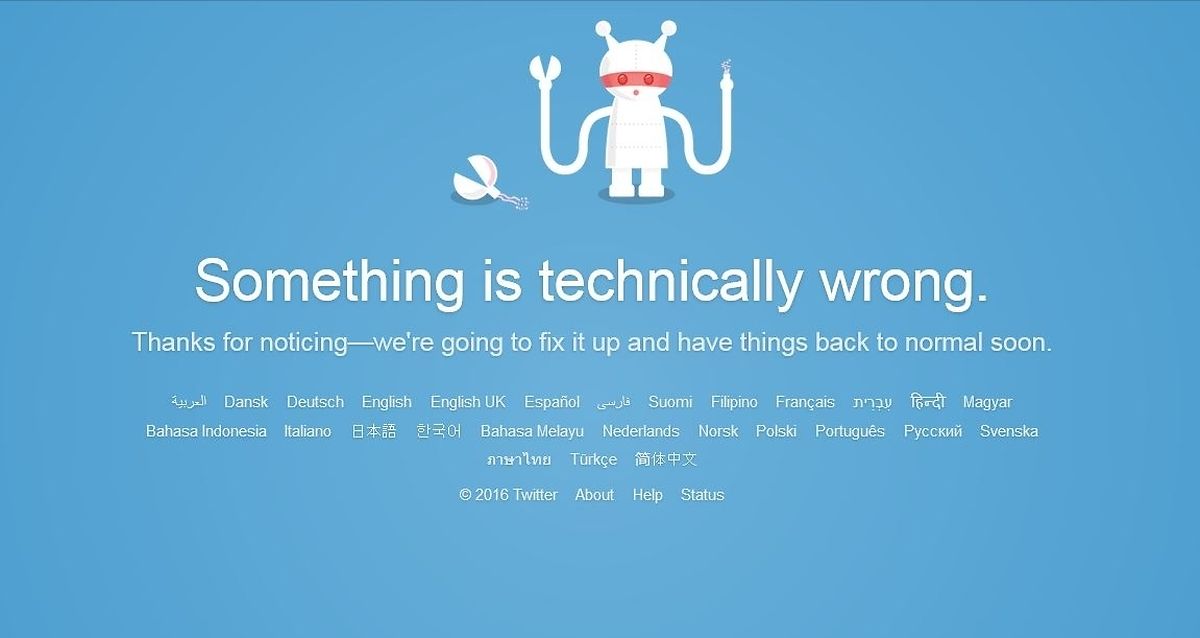 Social-networking site Twitter was down in several countries in Europe and Africa on Tuesday.
"Some users are currently experiencing problems accessing Twitter. We are aware of the issue and are working towards a resolution," the site said.
A spokesperson for Twitter Europe confirmed the outage, without detailing how widespread it was and how long it would last.