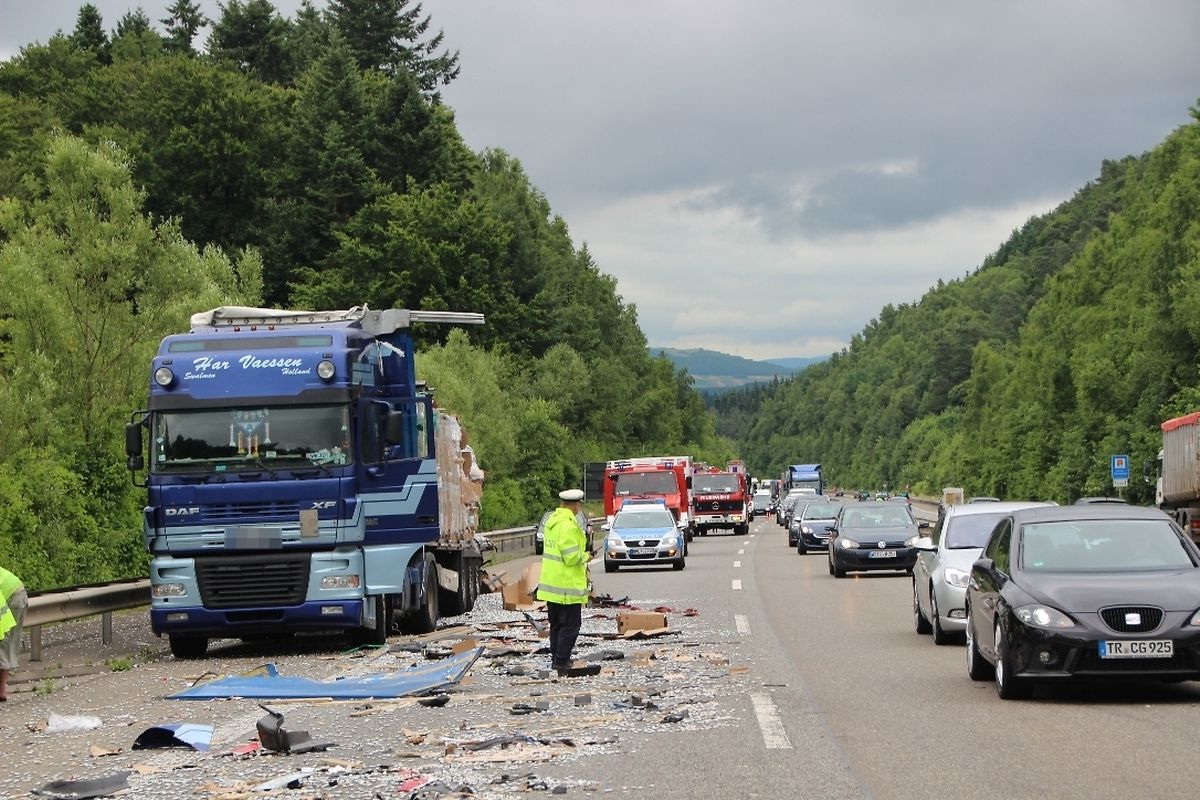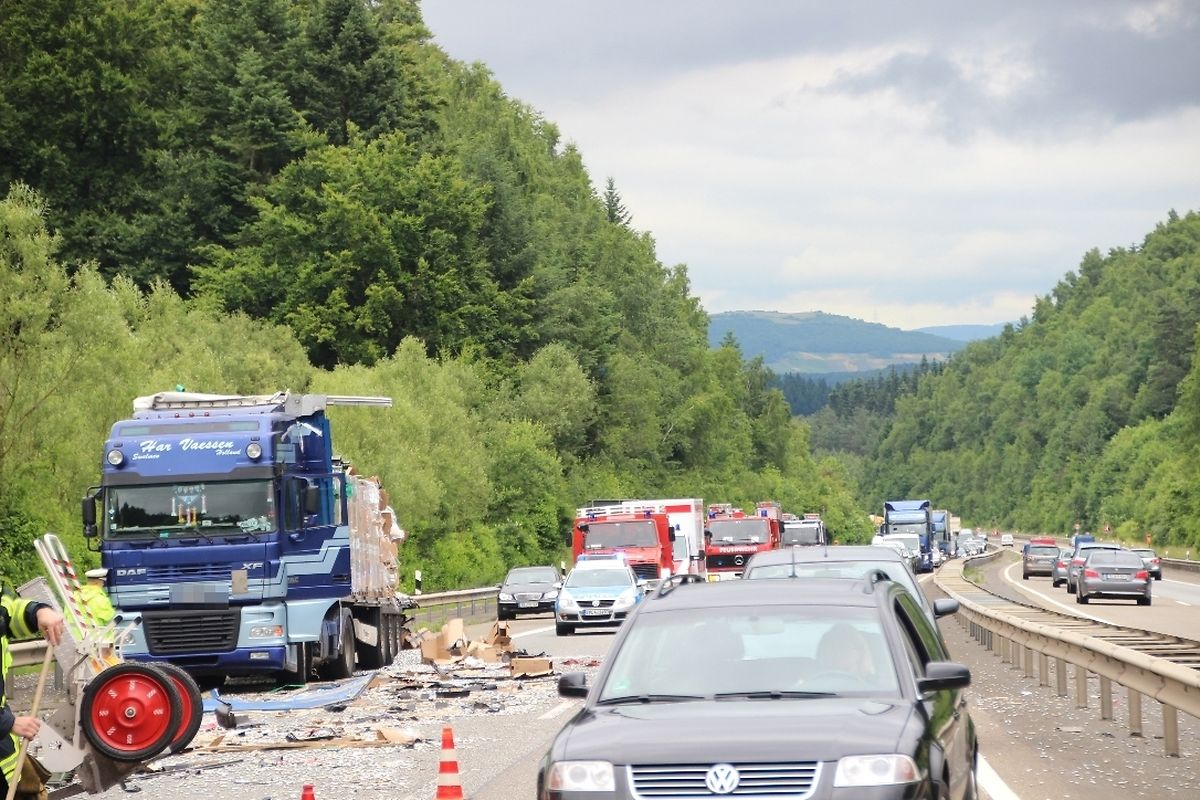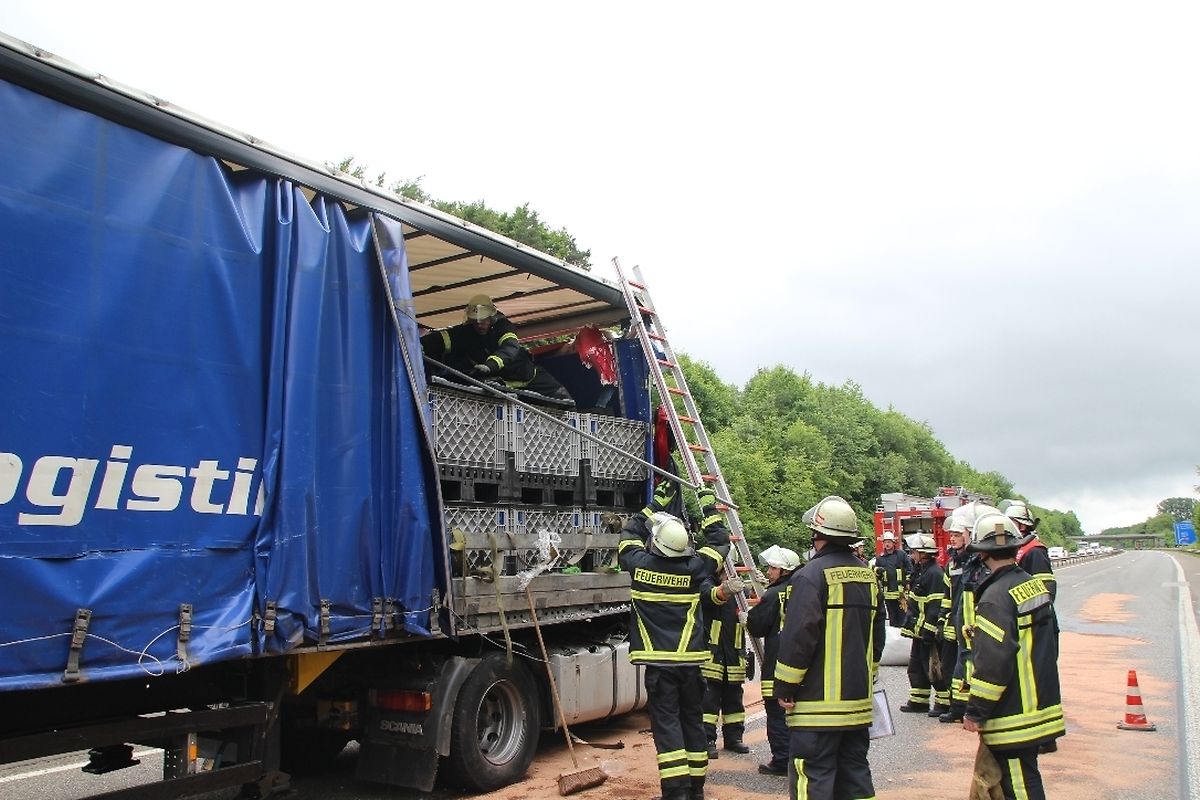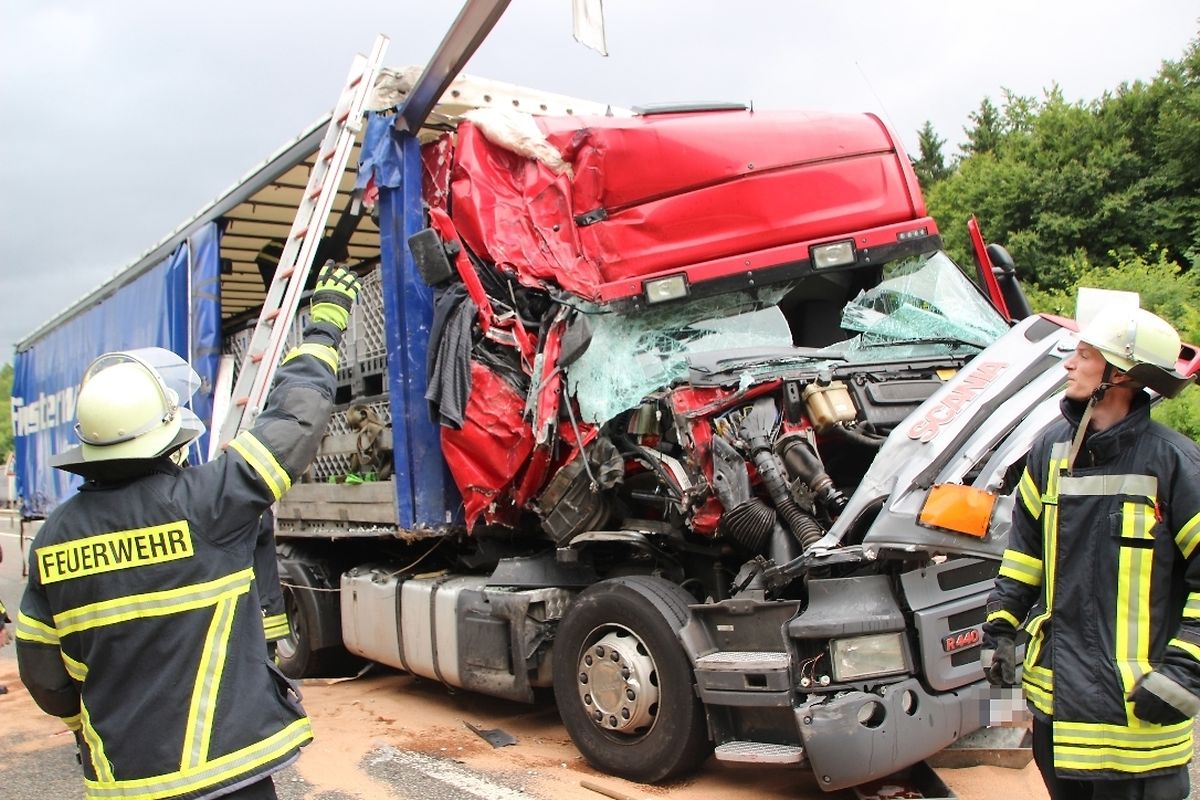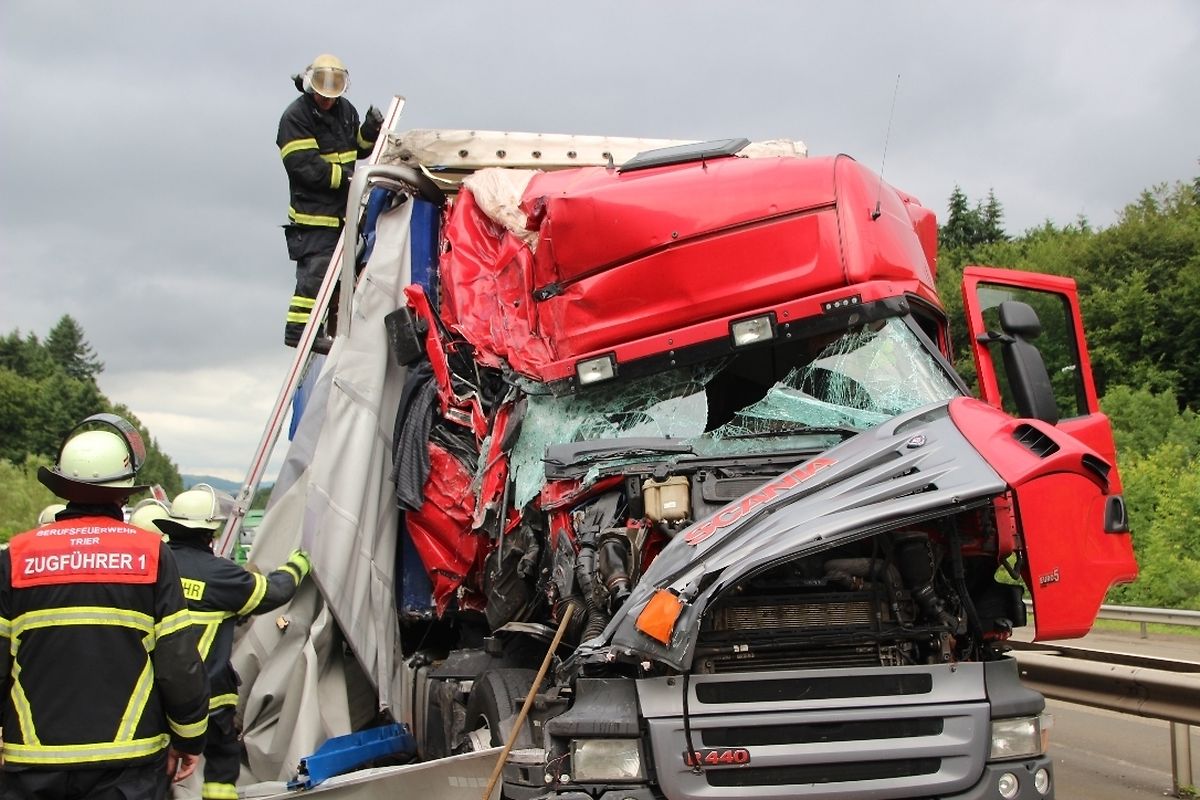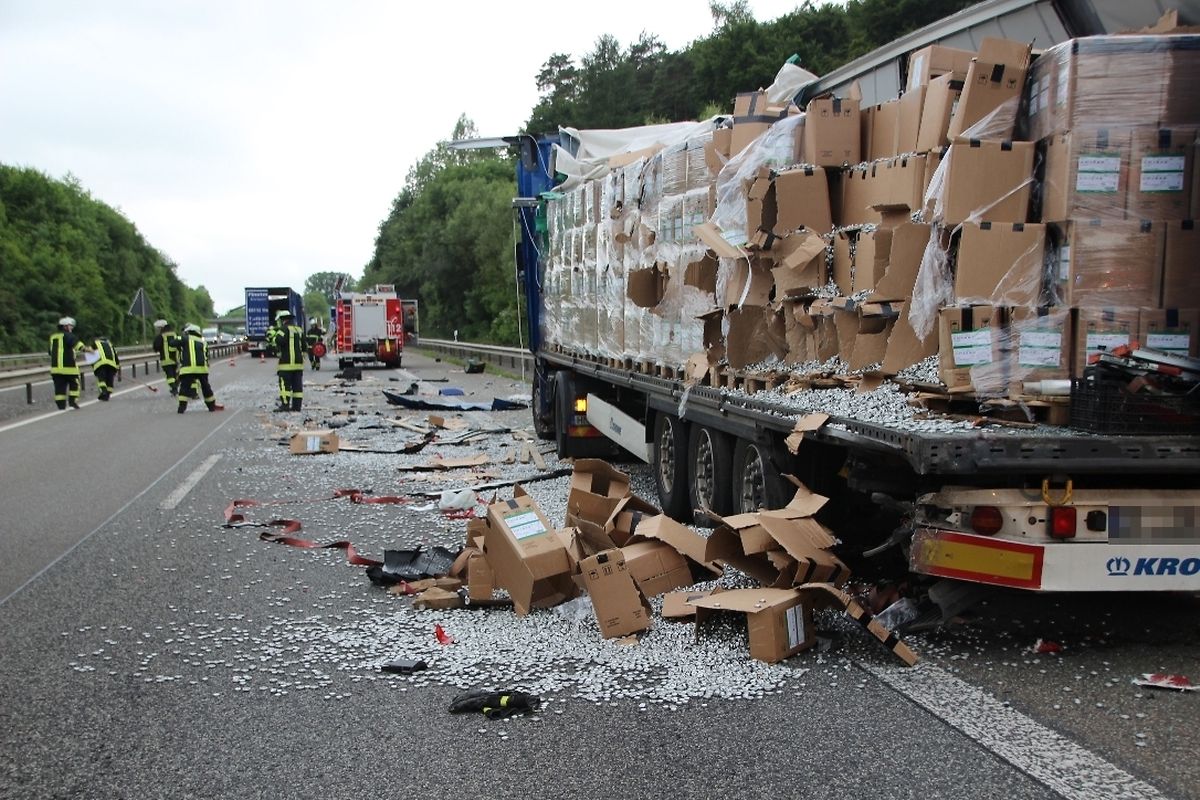 A severe collision involving two lorries caused major tailbacks on the A64 near Trier on Wednesday afternoon.
According to initial reports, the collision occurred on the German section of the road in the direction of Luxembourg at around 3.45pm.
It appears that a lorry collided with another, which had broken down and was stationary on the hard shoulder. The force of the impact tore off the side panelling of the vehicle, causing cargo to be scattered over the road. The driver of the parked lorry was injured.
The road was closed for some time to allow for the wreckage to be cleared up. Ongoing delays were expected during Wednesday evening's rush hour.