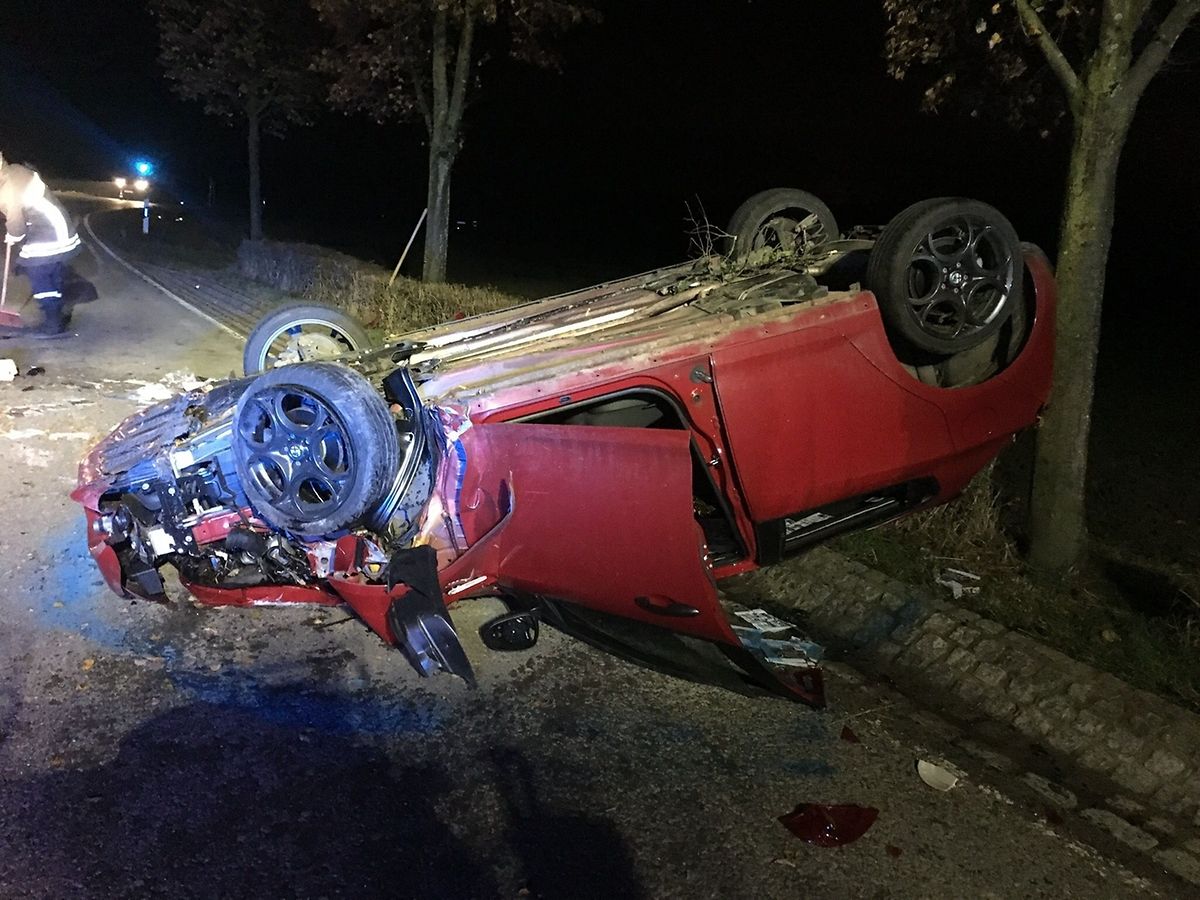 A motorist and passenger were in a critical condition after the driver lost control of his vehicle in the early hours of Saturday.
The accident occurred at around 4am on a road between Angelsberg and Schoos.
According to emergency services, the car swerved off the road and hit two trees before rolling onto its roof.
Emergency services from Larochette happened to be in the area at the time and were able to help the occupants of the car quicker than normal.