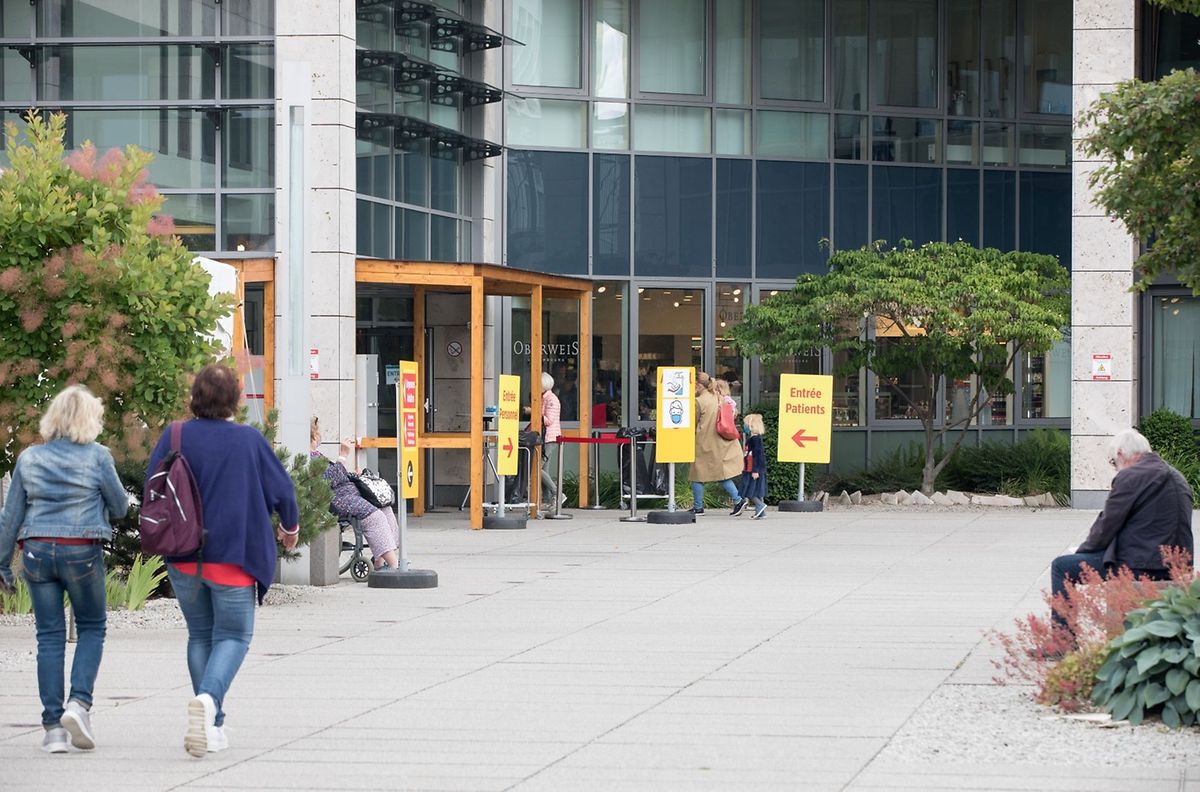 Entrance to Kichberg Hospital Photo: Guy Jallay
Two more people died of Covid-19 in Luxembourg, the health ministry said on Monday, while the number of patients in whom the virus was detected as a share of total tests jumped to 10%.
The country reported 112 new infections out of just over a 1,000 tests. Just last week Monday, the test positivity rate stood at only 3%.
The number of those requiring hospitalisation rose to 63, up from 51 on Friday, the last day that data were available. The government is keeping a close eye on this metric to see whether a second lockdown is needed.
Only on Saturday, Prime Minister Xavier Bettel said he would refrain from imposing new hygiene measures to stop the spread of the coronavirus, because hospitals could still easily cope with the flow of patients even if the number of infections was rising rapidly.
At the peak of the pandemic in March and April, the number of hospitalisations stood close to 200 people. Luxembourg's death toll now stands at 135, showing a steady increase after weeks over the summer in which the number of fatalities remained relatively stable.
There are now more than 2,400 active infections.
Bettel on Saturday also said that Luxembourg would encourage increased but voluntary social isolation rather than impose new restrictions on gatherings or movement. He also recommended that workers work remotely from home whenever possible.
---
The Luxembourg Times has a brand-new LinkedIn page, follow us here! Get the Luxembourg Times delivered to your inbox twice a day. Sign up for your free newsletters here.