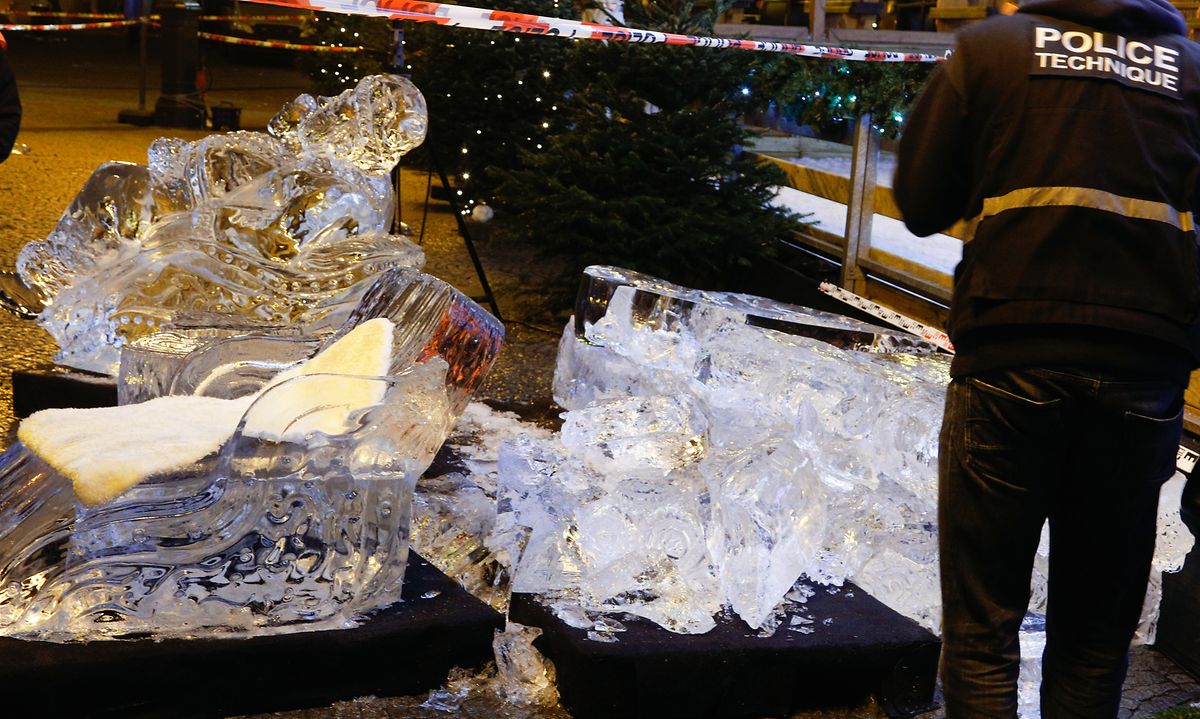 The state prosecutor's office has launched an investigation after a 2-year-old boy died on Sunday night from injuries sustained by a collapsing ice sculpture at Luxembourg City's Christmas market.
The accident occurred Sunday evening around 20h00 near the ice rink on Place Guillaume, when a piece of the sculpture resembling the wall of a chalet toppled over with a block of ice hitting the child.
The boy, who was two years and ten months old, succumbed to his injuries in the ambulance on the way to hospital, police said.
Police are looking for witnesses to the incident and are appealing to members of the public to send in photos or videos taken around the time of the incident – and which could help the investigation.

The Ville de Luxembourg decided to close all Christmas markets in the capital on Monday, and sent their condolences to the family.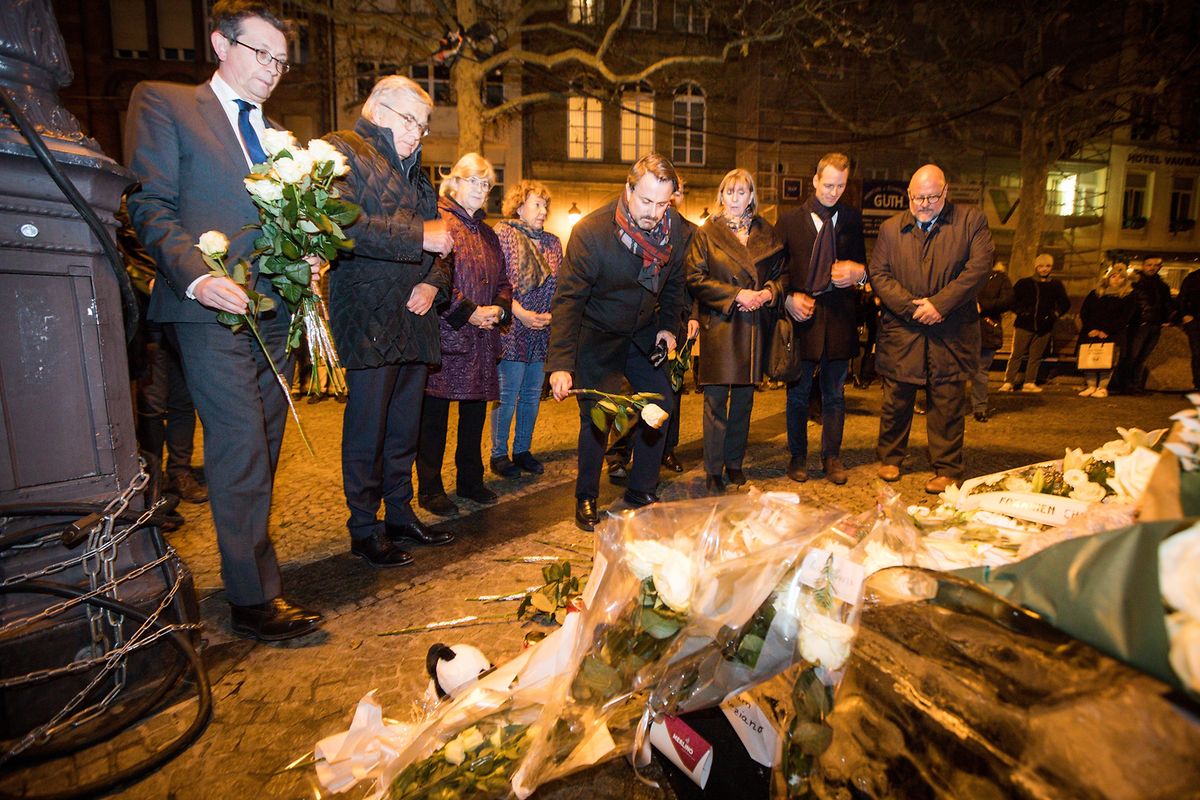 Mayor Lydie Polfer, prime minister Xavier Bettel and members of the public came together for a vigil on Place Guillaume in the evening ahead of the markets reopening for visitors on Tuesday.
The entire sculpture weighed 2.2 tonnes, the City administration said during a press conference late on Monday, with the tallest piece measuring around 2.5 metres.

The Christmas markets in Luxembourg City opened last week Thursday.
Artists carved the ice sculptures on site at Place Guillaume on Sunday afternoon, and completed the piece around three hours prior to the accident.

It was designed as a participatory installation, president of the Luxembourg City Tourist Office Marc Angel told reporters. The sculpture was not checked for safety by officials.

Speaking to the French edition of the Luxemburger Wort, the sculptor working on the piece said it could not have toppled over on its own.
But Polfer said during the press conference that it was too early to say what had caused the sculpture to collapse. The City and the tourist office are cooperating with the investigation, she said.
The state prosecutor's office is treating the case as involuntary manslaughter.

Prime minister Xavier Bettel expressed his condolences to the victim's family via social media. "It cannot be put into words how sad this makes us. My deepest sympathies and condolences for the family," he said.

---
Get the Luxembourg Times delivered to your inbox twice a day. Sign up for your free newsletters here.