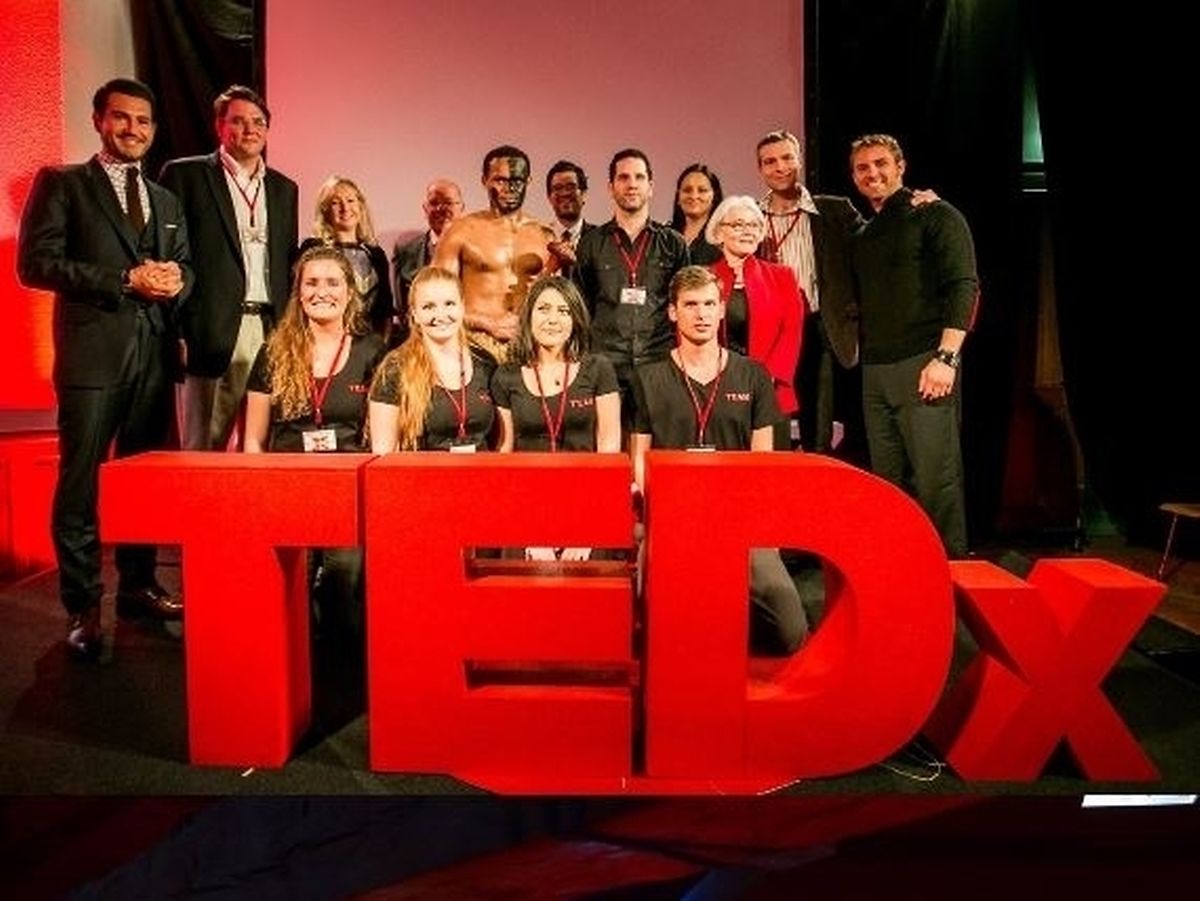 (JB) Prepare to be inspired as UBI Luxembourg welcomes a panel of extraordinary speakers for its third TEDx event on October 15.
So far around ten speakers are confirmed to speak at the iconic imported event, among them a Belgian pop star, a French journalist and an American fiction writer.
"The TEDx concept is very simple: we ask someone to go onstage and they have 18 minutes to say what they want to say," said United Business Institutes (UBI) Lux dean Dirk Daenen, adding: "The idea of such a short talk is so that they have one very clear message."
What is TED?
TED is a nonprofit devoted to spreading ideas, in the form of short, powerful talks.
The concept was founded by Chris Anderson in 1984 as a conference where Technology, Entertainment and Design converged.
Thanks to TEDx, the independently-run TED events, today the spectrum of speakers covers almost all topics from sicence to business and global issues.
UBI, which has bases in Brussels and Wiltz, teaches English language business programmes.
A self-confessed TED addict, Mr Daenen first obtained a university licence to host a TEDx conference three years ago shortly after the Wiltz campus in opened, to connect with the local community.
"In the first event, we found more people from luxembourg City and the Greater Region attended because TEDx has a broad appeal," he said.
Students select TEDx speakers
UBI students run each TEDxUBIWiltz event and select the line-up of speakers.
The dean said he is always surprised by the variety and quality of the speakers in past. So far, UBI Wiltz speakers have included Tai Lopez, whose 2014 "33%" speech went viral and attracted 6.3 million views on the TED website.
This year, the event's theme is "Pursuing the Unknown" and a number of the speakers will be doing just that.
Belgian pop start Emma Bale, 16, is among the speakers. Despite singing in front of audiences of up to 50,000 people, she confided she is scared of public speaking. "When you see her video, she is so full of confidence. But, in person, she is just a child," the dean said.
Bale is to sing a number of songs between her speech entitled: "The Love of Music at 16". She will be joined by speakers from France, US and Netherlands. There will also be one Luxembourgish speaker in the form of body artist Lynn Schockmel.
The event will be hosted in the Wiltz castle and runs from 12 noon to 6pm. Entry price of 29.99 euros includes lunch and snacks. Places are limited so register soon to avoid disappointment.
More information
To view the full line-up of speakers, visit www.tedxubiwiltz.com
To purchase tickets, visit tedxubiwiltz.eventgrid.com