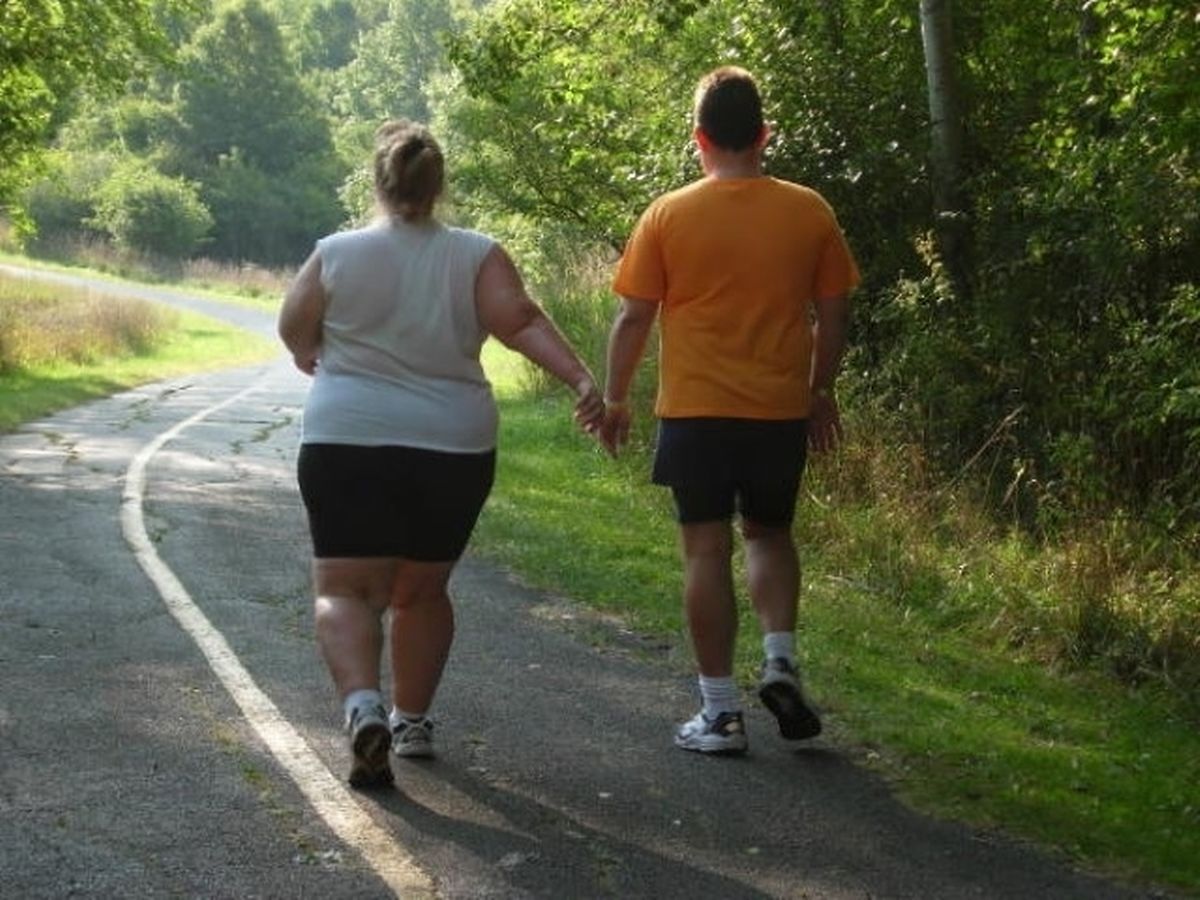 (AP) British health officials say the country's obesity epidemic has an easy fix: people should just eat less.
In a report released on Thursday, the department of health said most adults in the nation of 60 million people are eating about 10 percent more calories than necessary. To stop the bulging waistlines, officials said the country needs to collectively trim 5 billion calories from its daily diet.
But in a slightly confusing twist, the government also issued new calorie recommendations that are about 100 calories higher than the last figures in 1991. Men are now allowed to eat about 2,605 calories of food every day while for women, it's 2,079.
British officials say the new numbers are based on a better understanding of current activity levels and that an individual's ideal calorie count varies depending on factors like how much they exercise and their body mass index. Previous calorie recommendations underestimated the impact of physical activity, even though people are now more sedentary than two decades ago.
"This is not a license to eat more," said Alan Jackson, head of the scientific group that came up with the new recommendations.
Susan B. Roberts, a professor at the Friedman School of Nutrition at Tufts University, said the new calorie advice seemed reasonable. "The old numbers were simply bad numbers because methodology was too basic in the old days," she said. "If you are telling somebody to eat 10 percent less, that is 10 percent less than they personally ate before,''" she said.
The U.K. has one of Europe's fattest populations: more than 60 percent of adults and one third of children aged 10-11 are overweight or obese, roughly similar to U.S. statistics. The new report aims to change diet and exercise habits enough so that the number of heavy Britons begins to fall by 2020.
Britain's chief medical officer, Sally Davies, said people need to be more honest with themselves about just how much food they're eating every day. "We are still too heavy as a nation," she said at a press conference.
Obesity raises the risk of health problems including heart disease, diabetes, and cancer. Experts said treating fat patients costs the national health service 5.1 billion pounds (US$8 billion) every year.
Health Minister Andrew Lansley said Britain will continue working with the food and beverage industry in a deal to reduce the amount of salt and fat from their products and to post calorie content where possible.
The deal was previously slammed by health charities and leading medical organizations who argued the food and drink industry were dictating government policies. Lansley said the government would consider a 'fat tax,' but would prefer a voluntary approach.
Jane Ogden, an obesity expert at the University of Surrey, was doubtful whether the government's new strategy would succeed and called for more proactive measures to limit bad food options. "It doesn't work to tell people to eat less," she said. "At the end of the day, people don't make good choices."