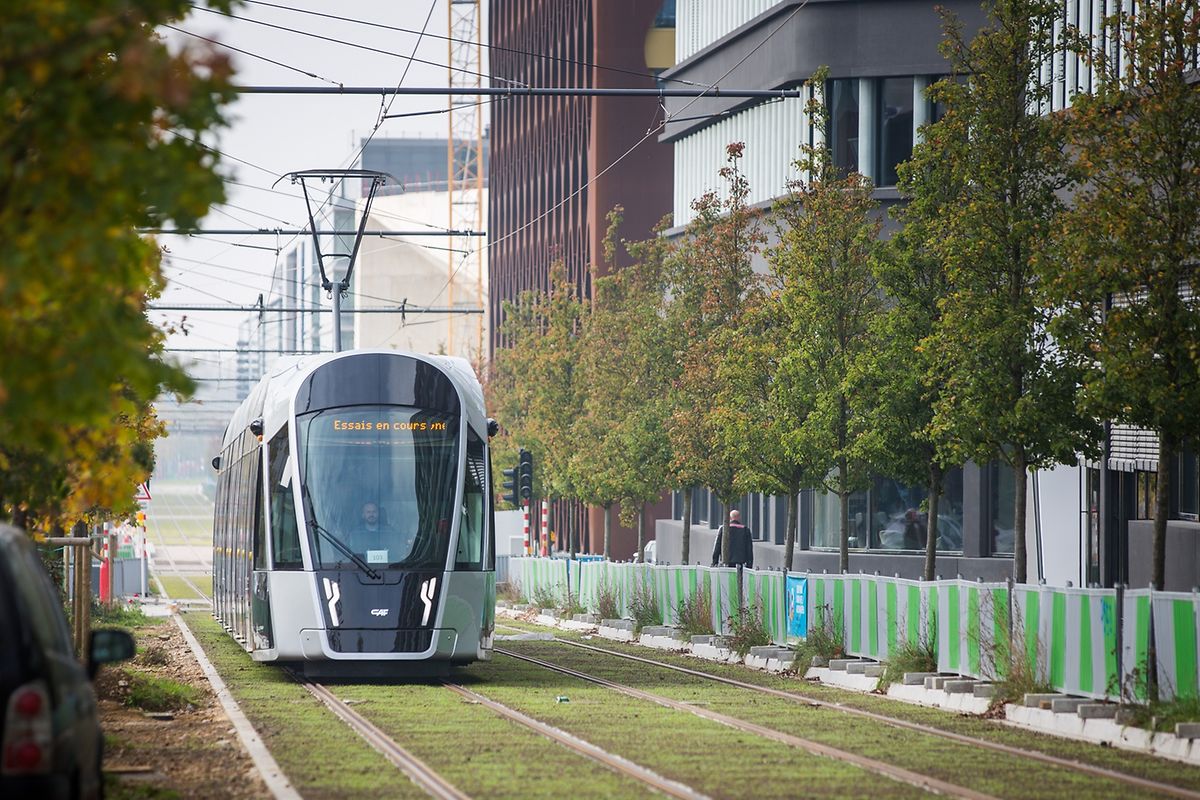 Around 110,000 passengers are expected to use the tram every day Photo: Lex Kleren
Luxembourg unions have criticised tram staff's working conditions, claiming there is too little rest time between shifts, making it "incompatible" with safety requirements.
Trade union OGBL and transport union FNCTTFEL said changes should be made "in the interest of passengers and staff".
The tram, which is already running along avenue John F Kennedy in Kirchberg, is run by Luxtram.
Minister of sustainable development and infrastructure François Bausch has previously confirmed the budget for the project stands at around €565 million.
But the unions have now taken a step back from negotiations with the company and are calling on the government to "take responsibility".
"Daily rest time of just 11 hours and a total working duration of up to 13 hours are incompatible with the safety requirements of a tram – in particular if the employees have to travel from far away to get to work," the unions said.
"We would like to change that in the interest of passengers and tramway staff."
The unions have also hit out at the salaries offered to staff, branding them "unworthy" and stating that recruitment difficulties confirm this.
The 16km tram line is due to be in place by 2021, and around 110,000 passengers are expected to use the service every day.
The next section, from the 'Red Bridge' in Kirchberg to place de l'Etoile, is scheduled to start in August.
Three stops – Théâtre, Faïencerie and Place de l'Etoile – will be added.
Test works on this new section will start during the last week of May.
A spokeswoman for Luxtram said its regulations complied with social, organisational and salary rules within the private sector.