Unions demand greater social justice on Labour Day
Unions demand greater social justice on Labour Day
Luxembourg's labour unions took to the streets for the traditional May 1 demonstrations on Thursday, demanding greater social justice from the government.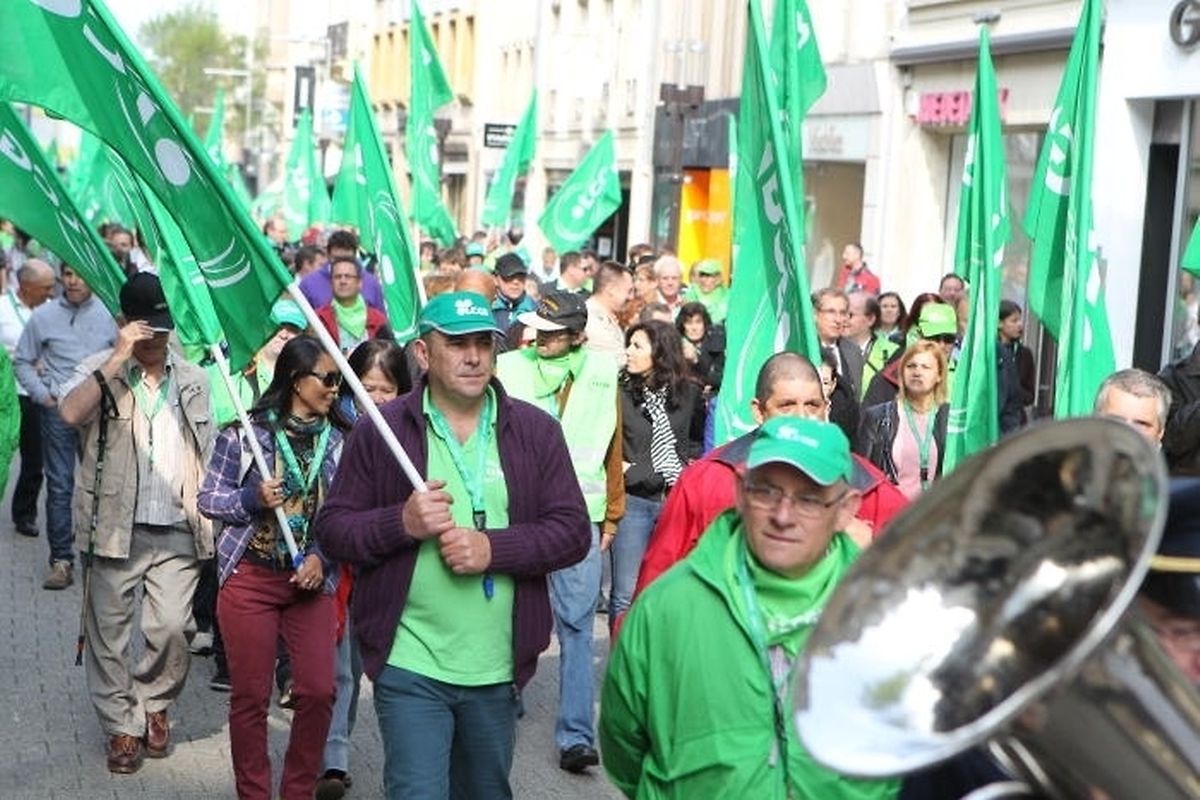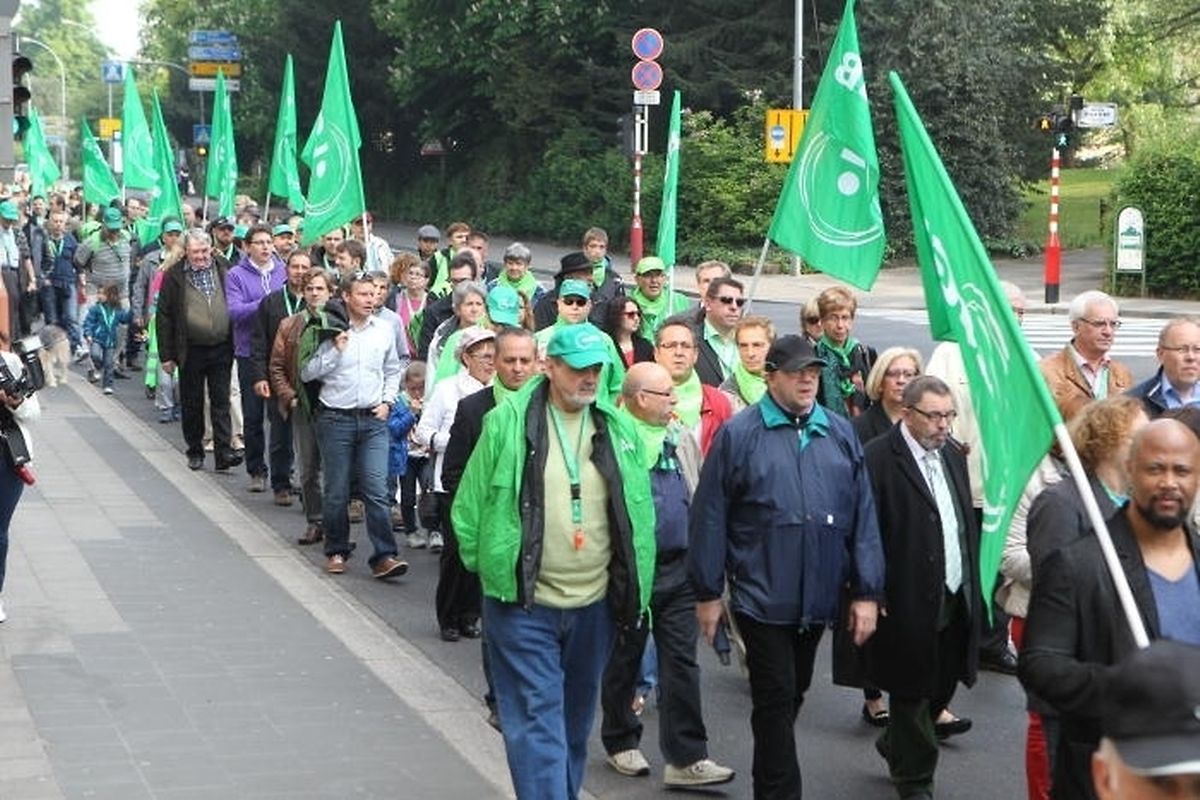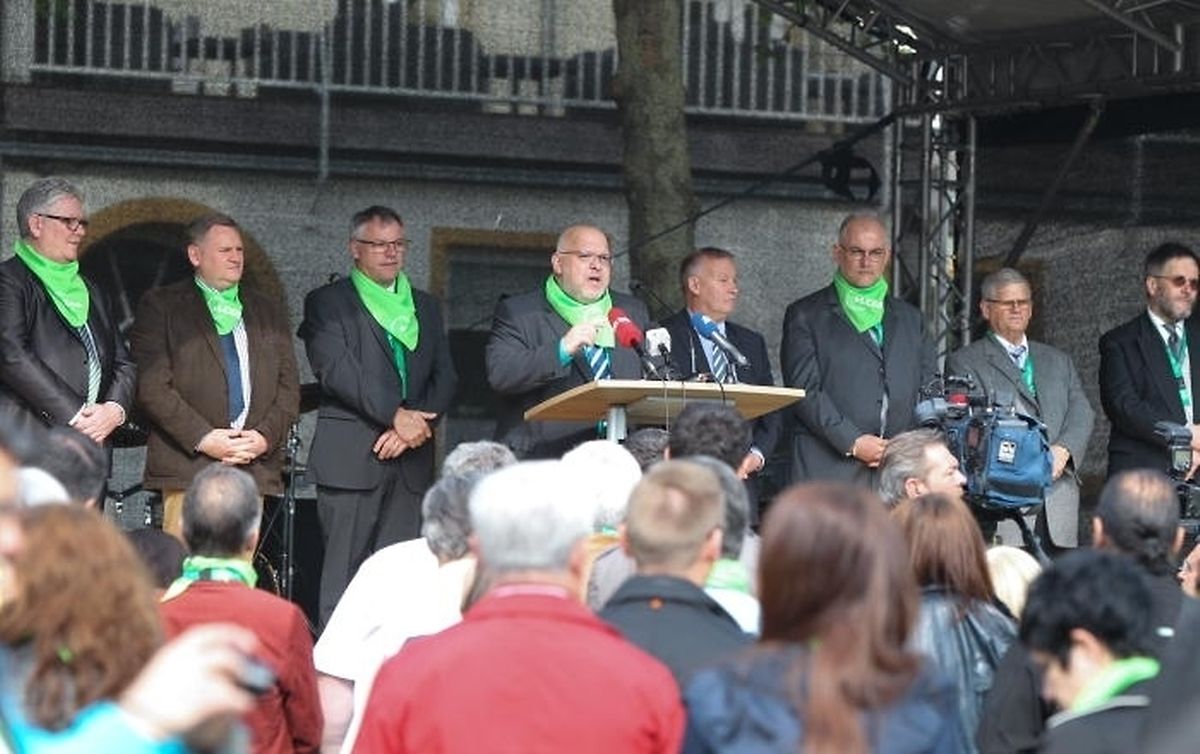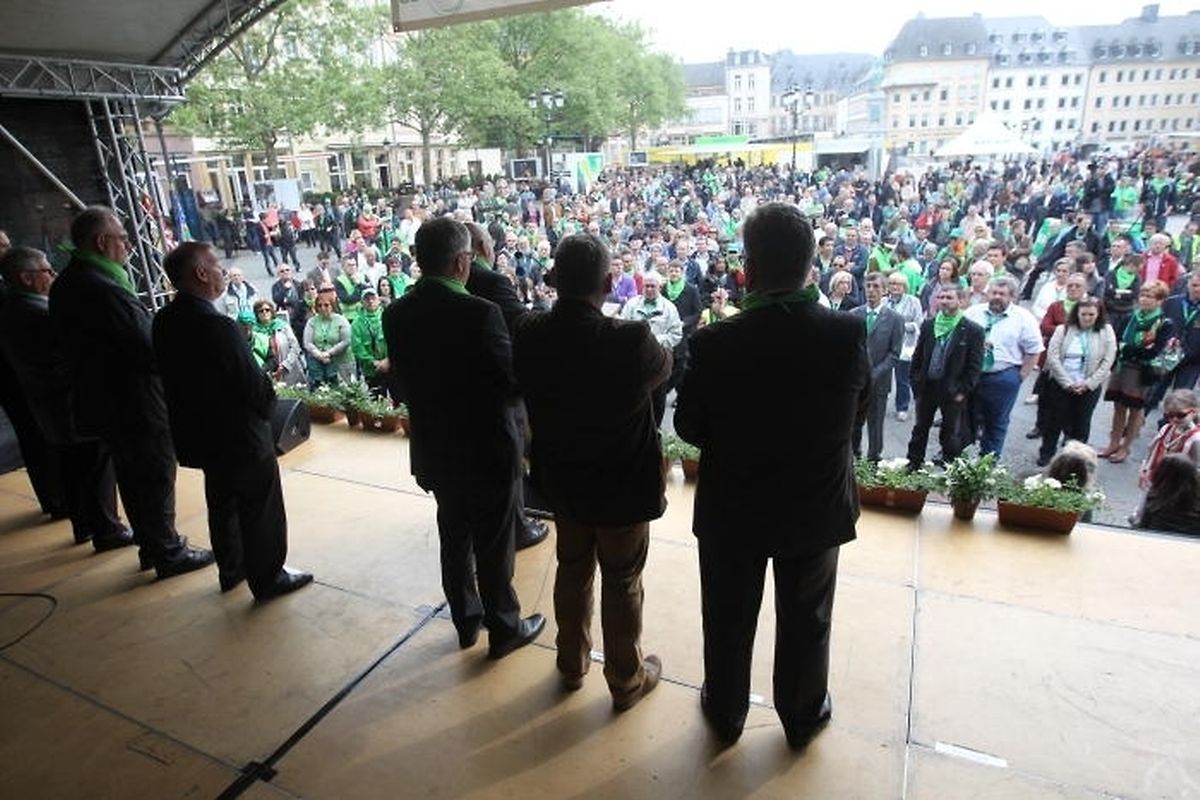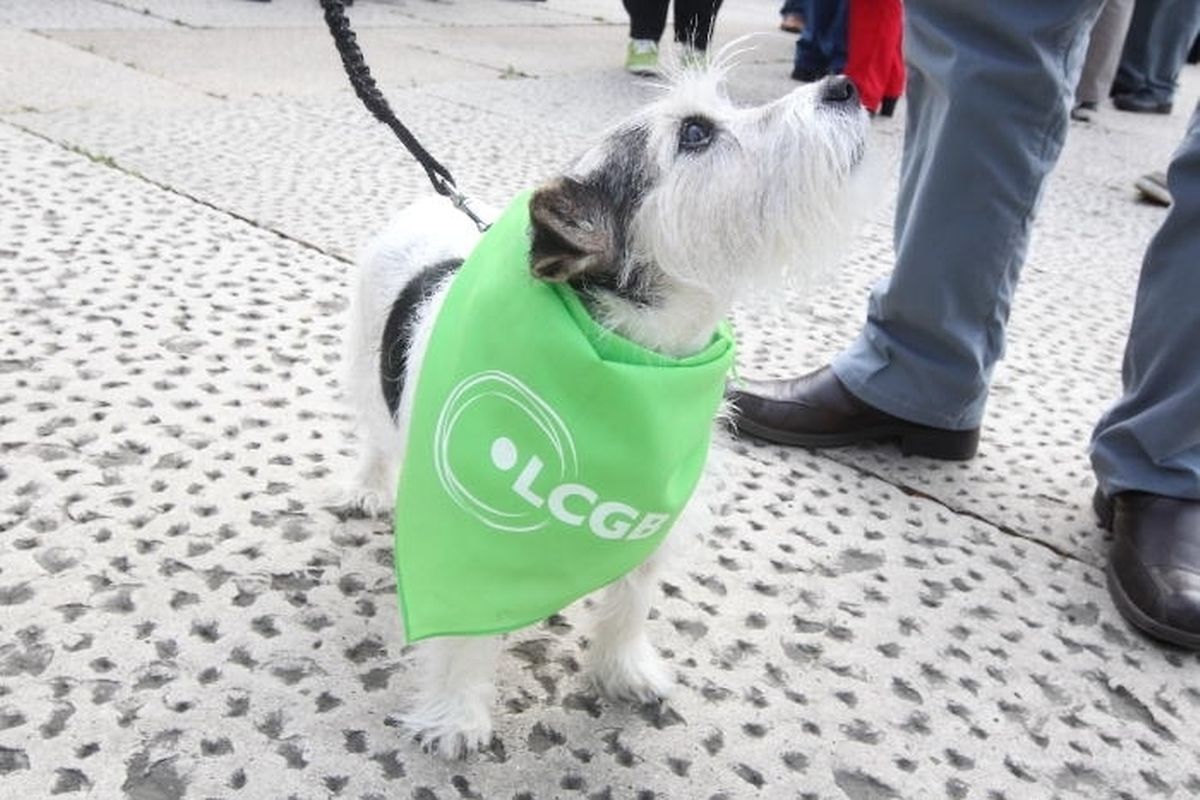 (CS) Luxembourg's labour unions took to the streets for the traditional May 1 demonstrations on Thursday, demanding greater social justice from the government.
LCGB President Patrick Dury on Thursday spoke of significant changes ahead for Luxembourg's economy, such as the automatic exchange of information, which could cost the country some 2,000 jobs.
In addition, e-commerce VAT revenue will dramatically decrease from 2015, adding further pressure to state finances, Dury said.
In order to tackle the issues at hand, the LCGB president said that Luxembourg needs a new business model and new investments, while at the same time protecting its social model and workers.
While Dury said the answers to the questions are not simple, he went on to say that the current government strategy is "wrong".
Luxembourg at risk of "social apartheid"
Attacking reform plans for student financial aid and budget cuts at the University of Luxembourg, Dury said that Luxembourg's future should not be red-penned in this manner. Dury also criticised savings in the arts sector, saying that a country which does not want to spend money on the cultural sector is a poor country, "and that not only in a material sense."
With the European elections just around the corner, Dury also called for more social commitment from policy-makers, saying that Europe can not decay to solely being the auditor of member state budgets.
More social commitment is also needed in Luxembourg, Dury went on to say, attacking the planned VAT increase, saying that this will increase the financial woes of low income households in the Grand Duchy, with a record number of people currently unemployed and many more in a job retention plan.
Dury commented that Luxembourg risks to slide into "social apartheid" and a system of second-class citizenship. "We need a fair society in this country, which ensures that no-one is left behind," he said.
For more social justice, the LCGB wants companies more involved in shouldering the financial burden, with proposals submitted to Prime Minister Xavier Bettel by the union.
Indexation of wages
OGBL President Jean-Claude Reding at the union's Tuesday "Fête du Travail" meanwhile criticised developments in the labour sector, saying that while new companies are enriching the industrial sector, for example in logistics, they often aim to do so at the cost of workers, trying to lower wages and poorer working conditions in the name of productivity and competitiveness.
Reding, like Dury, criticised the student financial aid reform and university budget cuts, saying that a critical review of spending and possible savings was needed. Making savings worth 10 percent across the board in all ministries was not he right approach, he commented.
The union also spoke out in favour of returning to the former system of the indexation of wages, which saw salaries adjusted several times a year – whenever inflation levels called for an adjustment. This was amended to a once-a-year adjustment under the former government.
In light of the VAT increase and other measures with a negative impact on purchasing power, Reding that there are are "many good reasons to return to the old system."
The OGBL president also said that the tax reform planned by the government is a chance for more social justice and distributing responsibility for the country's welfare more evenly between citizens and businesses.
Finally, Reding also pointed out that the union will not be softer on the new government compared to the former CSV-LSAP coalition.
"We are politically independent, we are neutral and we speak our minds," Reding said.