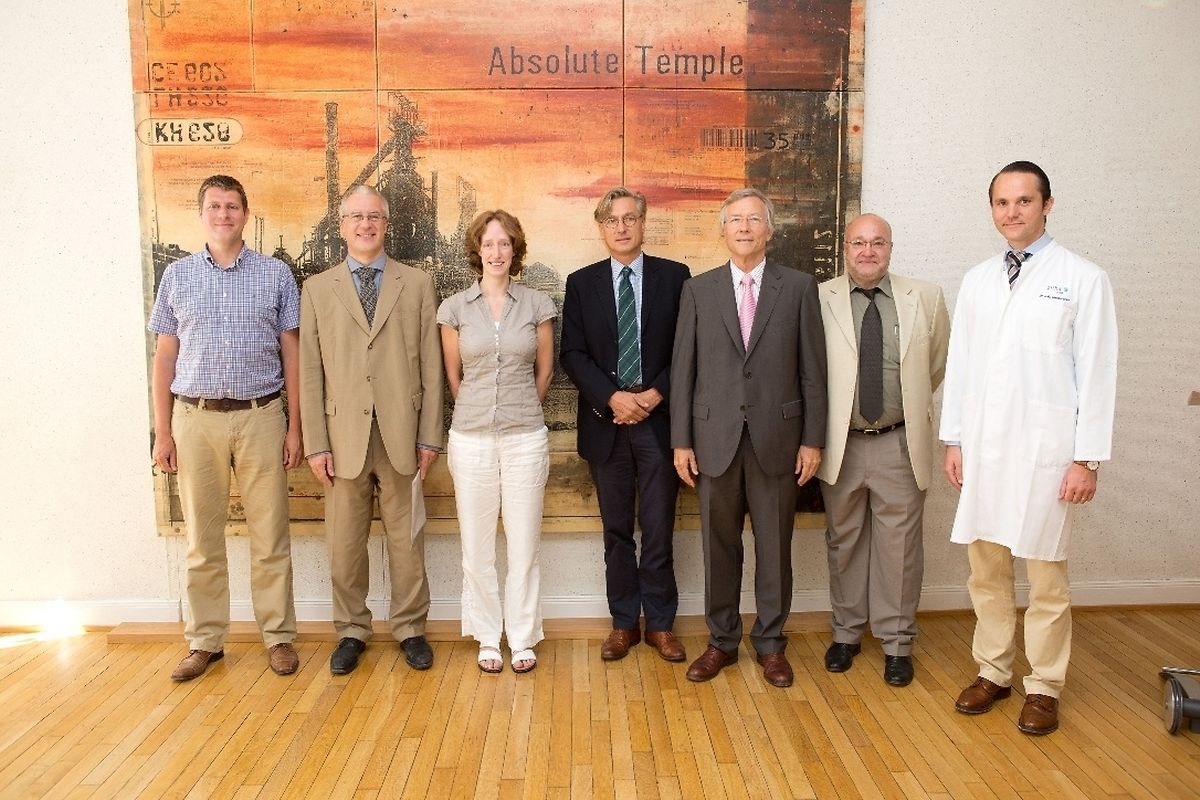 (DB) The ZithaKlinik and the University of Luxembourg have signed a partnership for closer collaboration between both institutions in the field of pain research.
The cooperation agreement was signed on Monday by Dr. Philip Turk, director of the ZithaKlinik, and Rolf Tarrach, rector of the University, in the presence of other representatives of the hospital and scientists involved in the project.
The new partnership will allow scientists to carry out research using magnetic resonance imaging (MRI) at the hospital, as well as consulting medical and technical staff of the radiology department.
Prof. Dr. Fernand Anton, who is part of the pain research group at the University, explained that "magnetic resonance tomography is a highly sophisticated imaging method which allows to observe the structure and functioning of the brain.
"This method is essential in modern experimental and clinical brain research," he said, adding that it "has been made possible in Luxembourg for the first time through this cooperation."
Develop new approaches to pain diagnosis and treatment
In a first series of experiments on healthy volunteers, researchers aim to detect the regions in the brain responsible for pain-processing as well as those which might play a role in the process of pain relief.
These studies are then to be extended to patients suffering from chronic pain. The results could benefit fundamental research and, in the long run, the development of new approaches to diagnosis and treatment.
Since the foundation of the University, the team around Professor Anton has dedicated itself to pain research, focussing on psychophysiology and neurobiology.
The laboratory particularly analyses the impact of stress on pain sensitivity and the various functions of the pain control systems in the body. The studies using magnetic resonance tomography are led by experienced neuropsychologist Dr. Marian van der Meulen.