US mulls sanctions against Iceland
US mulls sanctions against Iceland
A senior American official recommended Wednesday that the U.S. apply diplomatic sanctions against Iceland for ramping up its whale hunts despite an international moratorium on commercial whaling.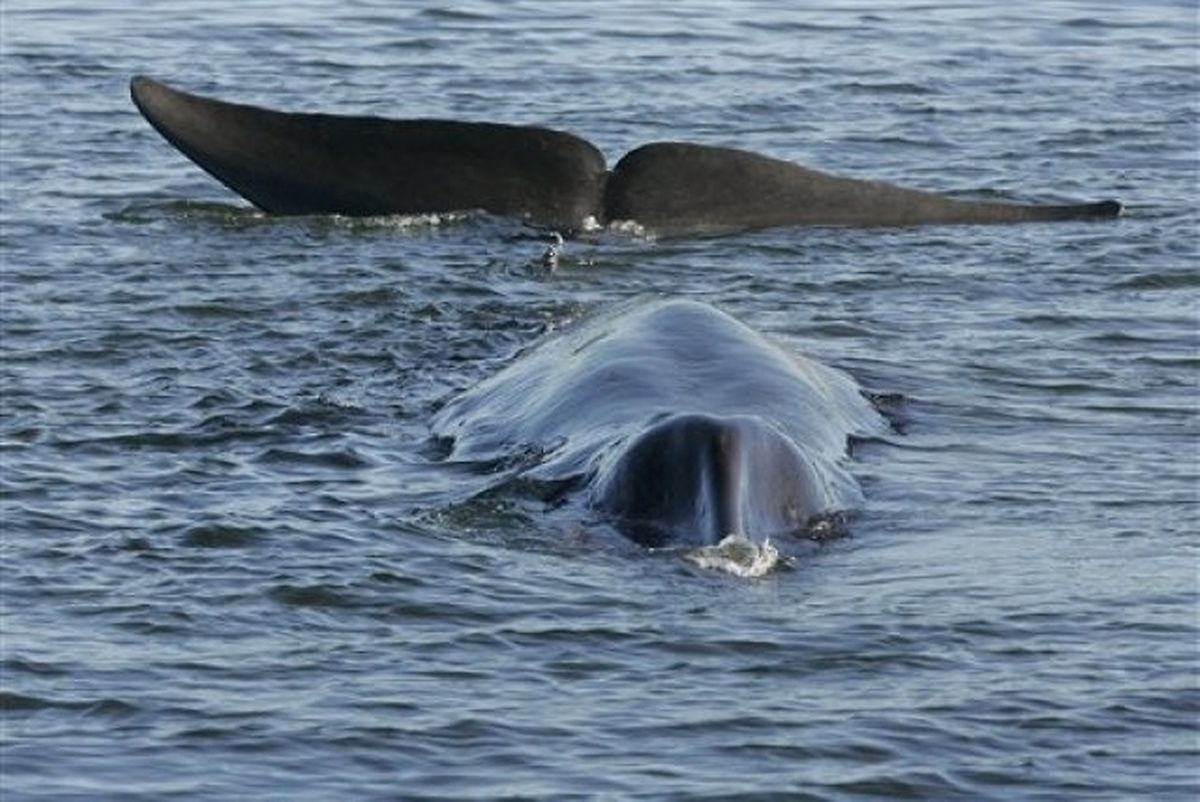 (AP) — A senior American official recommended Wednesday that the U.S. apply diplomatic sanctions against Iceland for ramping up its whale hunts despite an international moratorium on commercial whaling.
Saying Iceland is undermining efforts to protect whales, Commerce Secretary Gary Locke urged President Barack Obama to apply a domestic law that allows him to act against foreign nationals or countries that flout international animal conservation rules.
While that could include trade sanctions, Locke recommended diplomatic retaliation, like skipping visits to Iceland by U.S. officials or reviewing U.S. cooperation on joint Arctic projects.
The president now has 60 days to decide what action to take. Sometimes, the threat of sanctions is enough to make targeted countries change their practices.
The move comes less than a week after the annual meeting of the International Whaling Commission stalled in discord between pro-whaling nations and their opponents.
Iceland, Norway and Japan continue to hunt whales despite a 1986 moratorium on commercial whaling. The U.S. is particularly concerned about Iceland's escalated hunt for endangered fin whales and its recent resumption of exports of whale meat to other pro-whaling nations.
"Iceland's disregard for the International Whaling Commission's global moratorium on commercial whaling is unacceptable," Locke said in a statement. "Iceland's harvest of whales and export of fin whale meat threaten an endangered species and undermine worldwide efforts to protect whales."
Iceland, which claims the fin whale is not endangered in the North Atlantic, expressed surprise at the announcement.
"Icelandic whaling is conducted on a sound scientific basis and there can be no doubt that it is sustainable," Iceland's ministry of fisheries said in a statement. It called Iceland's whaling "fully legal" and said its trade in whale products conforms to international agreements.
It also accused the U.S. of double standards for criticizing Iceland while seeking its support in the IWC for continued bowhead whale hunts by traditional Alaskan whaling communities.
Wildlife conservation groups had lobbied the Obama administration to take action against Iceland through the Pelly Amendment to the Fishermen's Protective Act.
Locke noted that it allows the president to impose a range of sanctions, including prohibiting imports of Icelandic products, as long as that doesn't violate world trade agreements.
But he recommended that the president consider diplomatic sanctions instead, ranging from U.S. officials simply lobbying their Icelandic counterparts more forcefully on whaling to Cabinet members boycotting official visits to Iceland. State Department diplomats could also pull out of programs — for example in the Arctic — where the two countries routinely cooperate, he suggested.
The U.S. is applying domestic law to a foreign country because of the relatively ineffectual IWC, the international forum intended to manage whale numbers and bring together pro-and-anti whaling groups.
Previous U.S. administrations have used the Pelly Amendment to warn other countries for their whaling practices. Norway has been cited several times for whaling, but the U.S. has never followed through with trade and diplomatic sanctions.
The Whale and Dolphin Conservation Society described Locke's recommendations as "a bold move ... a massive step forward in the fight against Iceland's illegal whaling."
The society says Iceland has killed 280 fin whales since it resumed commercial whaling in 2006 and has exported millions of dollars of meat, blubber and oil.
Iceland has increased its self-allocated fin whale quota to 150 animals per year, three times what the IWC's scientific committee considers sustainable for the species' survival.
The main target of anti-whaling activists is Hvalur hf, the only Icelandic company that hunts fin whales. Hvalur's CEO Kristjan Loftsson, who is part of his country's IWC delegation, is often criticized by anti-whaling groups for his fin whale catch and killing methods they say are unnecessarily cruel.
U.S. officials say Loftsson has been stockpiling culled fin whale meat in cold storage, even though there is currently not much demand for the meat. They worry is that he uses profits from his other fisheries business to support the whaling activities.
In May, Loftsson's company announced a temporary halt to its 2011 fin whale hunt, in part a response to a previous U.S.-led diplomatic protest, but also because of market uncertainties in Japan — a major whale-consuming country — after the earthquake and tsunami.