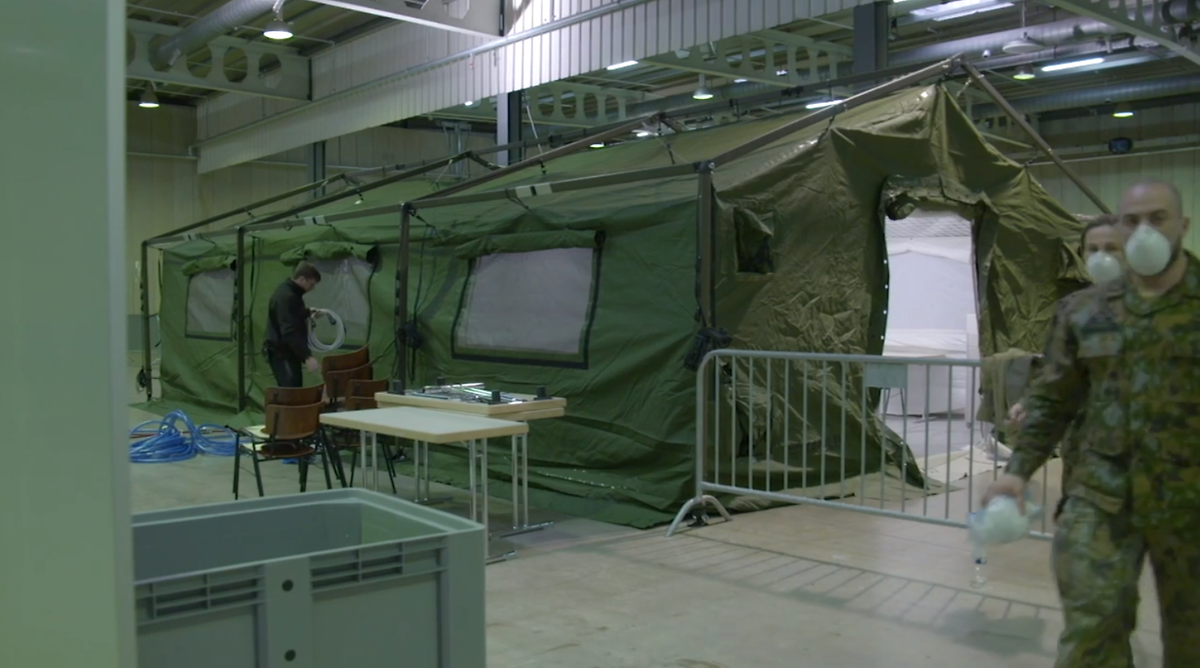 Inside the medical centre at LuxExpo Photo: Screenshot
Army staff are busy putting up emergency care centres which will open on Tuesday at the latest to deal with coronavirus patients who need intensive treatment, as Luxembourg continues to battle the epidemic.
The four centres will open in the LuxExpo exhibition hall in Luxembourg City's Kirchberg financial district, the Rockhal concert hall in Esch-sur-Alzette, and there will be one in Ettelbruck towards the north and one in Grevenmacher in the east.
A further two centres will also open to treat less urgent cases – one in Colpach for those who need to be under observation and one in Mondorf-les-Bains.
---
Get the Luxembourg Times delivered to your inbox twice a day. Sign up for your free newsletters here.