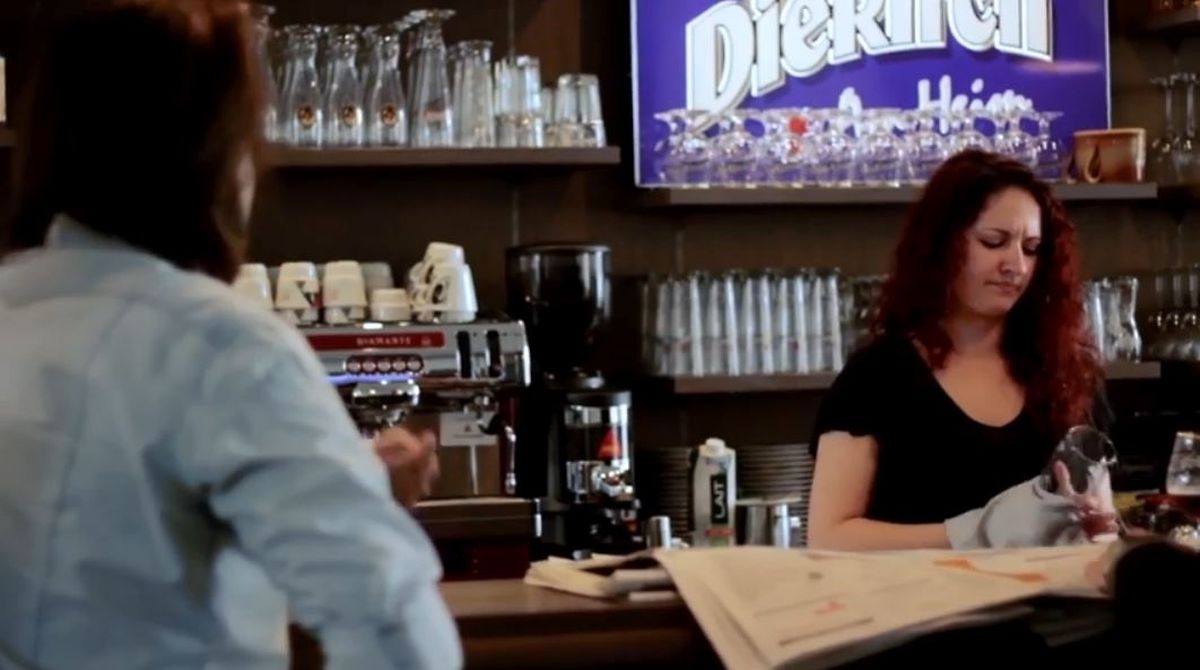 Young socialists in Luxembourg have published two controversial videos portraying opponents to foreigner voting rights as racist, bigoted and right-wing.
The first clip, scripted and filmed by young socialist party JSL, is called "Awunnerwahlrecht – Am Café" and depicts a café customer ordering a beer in Luxembourgish.
When the waitress asks him to repeat his order in French, the customer unleashes an anti-foreigner diatribe saying that foreigners come to Luxembourg to take away jobs, sponge off the social system and "the best is yet to come. They could soon be able to vote¨".
The two-minute clip, published on YouTube, closes with credits explaining that 70 percent of Luxembourg's workforce is non-Luxembourgish. It calls for a yes vote in the June 7 referendum on the question of foreigner voting rights.
A second clip, "De Politiker", portrays a politician giving a speech lamenting the lack of integration of foreigners in Luxembourg, calling on Luxembourgers to protect themselves.
The video then shows a Luxembourg without foreigners with empty roads and closed shops.
The two videos have been criticised by ADRenalin, the youth section of right-wing group the ADR, who have suggested they discredit anyone who plans to vote No on June 7.
Elsewhere, civil servants' confederation the CGFP recently published an open letter by president Emile Haag adding its official voice to the No camp.
The letter underlined that 15 percent of its members were, in fact foreign nationals, but Mr Haag said he believed the best way to enable the foreign population to vote was by promoting dual nationality.
He also deplored the xenophobic and racist associations with which the organisation had been branded.
Click here to read more articles about the subject of foreigner voting rights in Luxembourg.
Do you have a view on the foreigner voting rights question? Share your thoughts on our Facebook Page Dear Luxembourgers...
Do not miss the news - sign up to receive thewort.lu newsletter in Englishdelivered to your inbox six days a week.