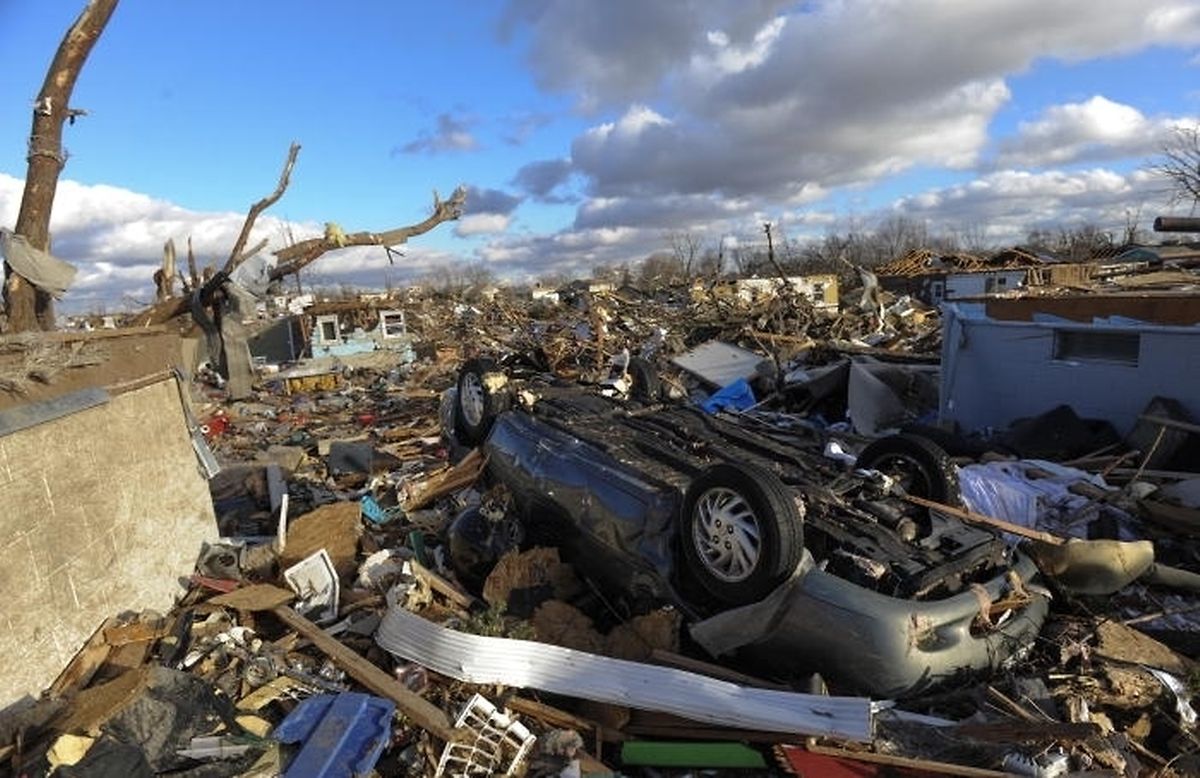 (AFP) At least three people were killed and dozens more injured as severe storms and violent tornadoes battered the US Midwest Sunday.
Flights were grounded and thousands of homes were without electricity as intense winds overturned cars, uprooted large trees and snapped power lines.
At least two people were killed in the small town of New Minden, Washington County Coroner Mark Styninger told AFP.
Joseph Hoy, 80, was found dead on his farm while his 78-year-old sister Frances was pronounced dead in hospital.
"Mr Hoy appears to have died instantly from massive trauma. He was located in a farm field approximately 100 metres from the farm," Styninger said.
"It just happened so fast," added the coroner, who lives around three kilometers from the Hoy farm.
"We were sitting just two miles from where this happened. These were so fast and this old man and woman were just sitting in their home."
A third victim died in the city of Washington.
Local television reported at least 37 people were being treated by a medical center in Illinois, seven of them with "severe" injuries.
"It's not entirely over, we want to make sure that everybody stays safe," said Illinois Emergency Management Agency chief Jonathon Monken said on CNN, adding that he expected the the number of wounded to climb "significantly".
"The most important thing is to remind people to stay indoors. Stay away from windows and, at this point, just make sure that you're paying close attention to the news, you're watching the weather and you're staying aware of what can happen."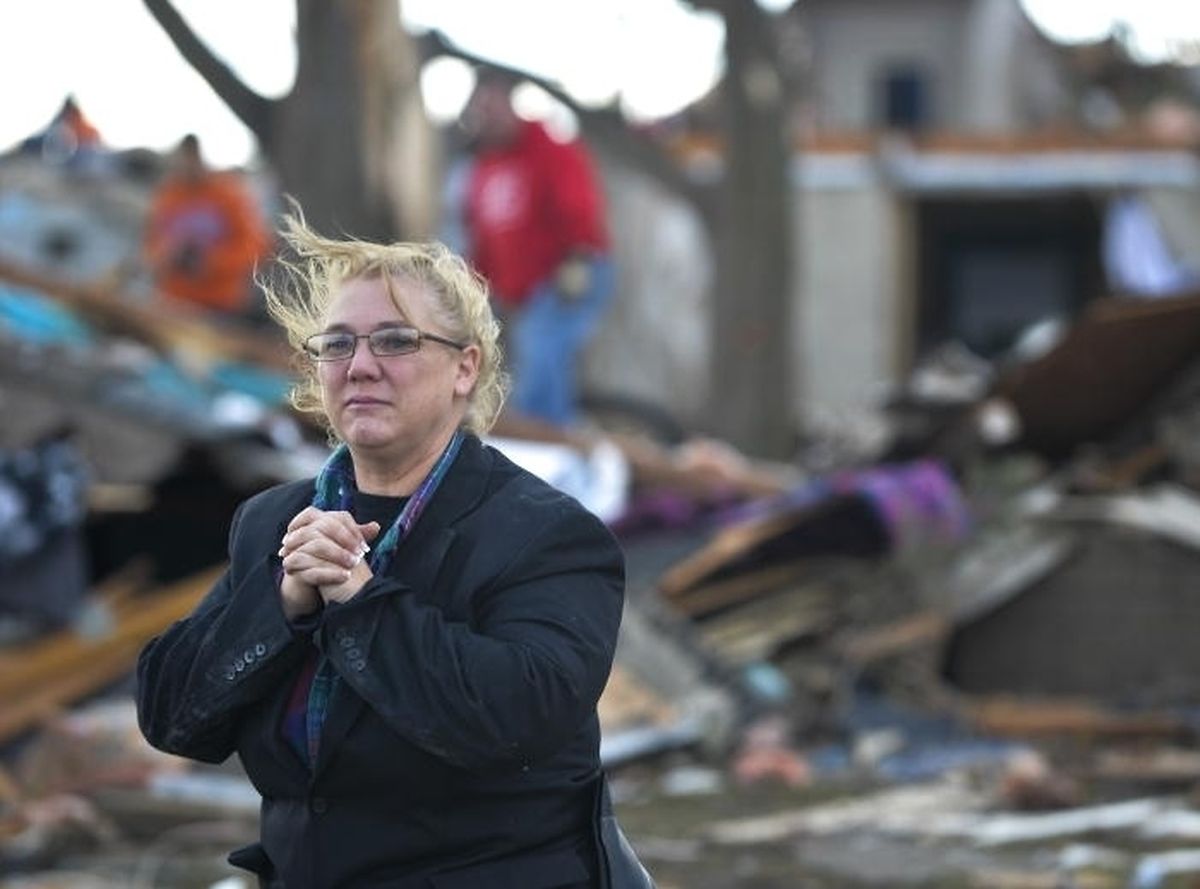 Monken said 70 homes were completely destroyed in two different areas, and hundreds were damaged less severely. Four Red Cross shelters have been opened in the affected zone.
The dangerous weather caused the National Football League to suspend a game in Chicago, asking fans and players to take cover in the stadium. The game resumed almost two hours later.
Some homes were flattened, leaving piles of rubble in central Illinois, while others had their roofs and siding blown off. The windows were blown out of some shops.
In Indiana, local media reported damage to commercial buildings, including a destroyed bank branch.
More than 64,600 homes lost power, according to Duke Energy. In the metropolitan area of the state capital Indianapolis, Indianapolis Power & Light reported nearly 16,000 without power.
"Absolute destruction," WMBD31 news reporter Alexandra Sutter wrote on Twitter in describing the scene.
Sutter later tweeted, after speaking with the mayor of the storm-hit town of Washington: "I asked what we can report to help. He said only 'please pray.'"
The CBS television affiliate for Central Illinois where she works said that its studio, which also hosts the local Fox affiliate, lost signal after a power hit to its transmitter.
A photo posted on the station's Facebook page showed someone holding a tennis ball-sized piece of hail.
"Pay attention to all weather alerts and stay home and inside if possible," Illinois Governor Pat Quinn warned residents, adding that the severe weather was "very serious."
Local news reported two tornadoes wreaking havoc in Washington and the town of Pekin, with an apartment complex and several homes damaged or destroyed.
"We are setting up shelters in Washington and have water and hot coffee," the local Red Cross chapter said on its Twitter feed.
"We are encouraging folks to stay out of damaged areas so that response teams can get to those who have been affected.
The National Weather Service warned of a "particularly dangerous situation" for parts of the central United States, with tornado watches in eight states from Arkansas to Michigan. It said it had reports of 68 tornadoes Sunday in Illinois, Indiana and Kentucky.
"Several rapidly-moving, intense tornadoes, severe thunderstorms, large hail events and damaging winds are expected in these watch areas," the US weather service said.
"A high or moderate risk of severe weather is in effect for most of the Upper Midwest and Ohio Valley."
Flights at Chicago's international airport were delayed and grounded at the Detroit Metropolitan Wayne County Airport.