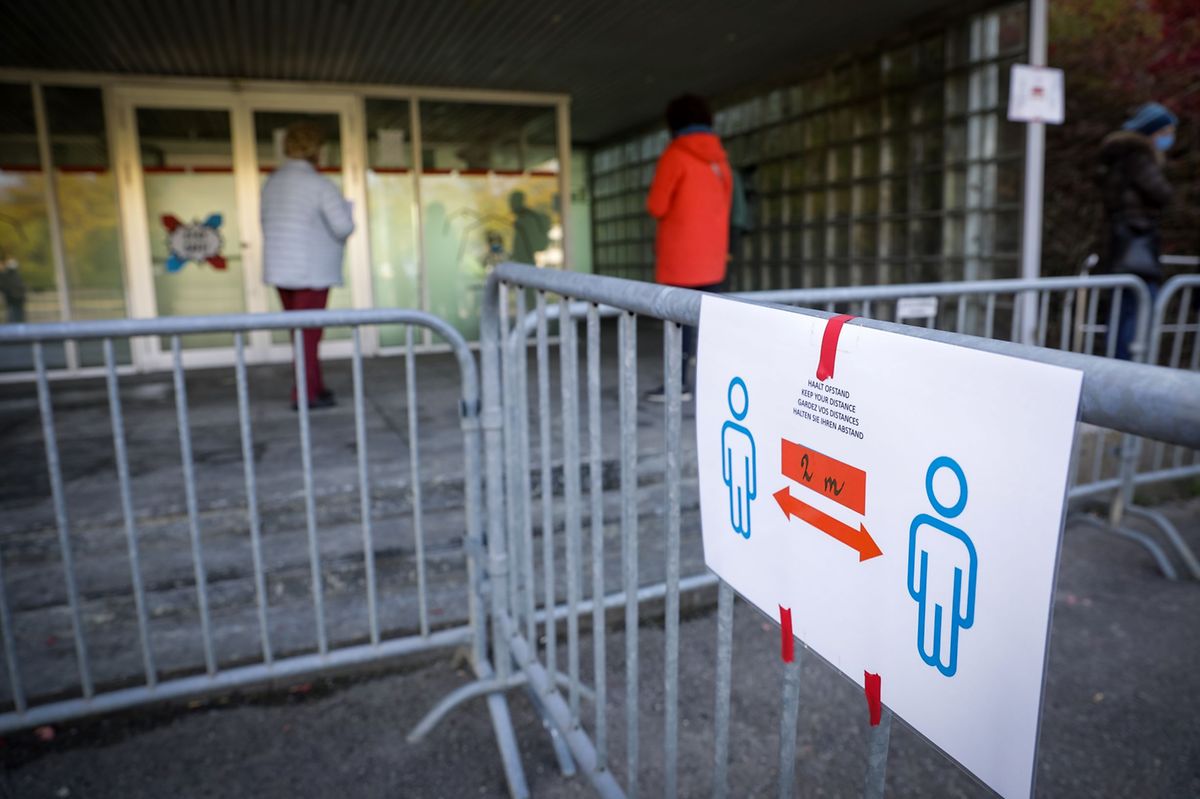 A Covid-19 testing station in Kirchberg Photo: Kirchberg
Luxembourg recorded nearly 500 new cases of Covid-19 in the past 24 hours, the health ministry said on Tuesday, as Europe struggles to contain the pandemic that has killed more than a million around the world.
The coronavirus was newly detected in 485 people on Tuesday, although there were no new deaths, which remained at a total of 147.
Nor did the country record any new hospitalisations, which remained at 114 – with 16 of those in intensive care, an increase of four from Monday. Such numbers are still well below the first peak of the pandemic in March, when nearly 200 people were treated in hospitals.
Countries across Europe are looking at ways to stem the rising number of cases. German Chancellor Angela Merkel will on Wednesday meet with heads of the federal states to look at closing restaurants and prohibiting large events, Bloomberg reported, while French President Emmanuel Macron acknowledged on Friday that the country could be heading back toward broader restrictions on movement.
Many countries continued to report record numbers of cases. Hungary noted a record 63 coronavirus-related deaths on Tuesday, and in Bulgaria the number stood at a record of 42, with new cases at 2,234.
Luxembourg's parliament will meet this week to discuss passing new measures, as numbers in the Grand Duchy show no signs of slowing. If lawmakers pass the proposals, there will be an overnight curfew between 23:00 to 6:00 hrs, and a maximum of four people that do not belong to the same household allowed to get together, down from 10.
Luxembourg could soon see seven times the number of new coronavirus cases per day compared to when the virus first peaked in March, the Covid-19 taskforce warned on Monday, as the number of people sent to hospital with the virus rose by a third in one day.
There could be up to 1,400 new cases a day by mid-November, the taskforce said in a report, compared to a peak of 219 newly reported infections in a single day during the March peak.
Last week, Luxembourg broke that high mark several times, with the highest number at 862 reached on Friday - still well below the taskforce's forecast, meaning the country should brace for worse to come.
And the gloomy outlook does not stop there: Luxembourg was dealt another blow on Tuesday when Luxembourg City Mayor Lydie Polfer announced the annual Christmas markets would not go ahead.
---
The Luxembourg Times has a brand-new LinkedIn page, follow us here! Get the Luxembourg Times delivered to your inbox twice a day. Sign up for your free newsletters here.