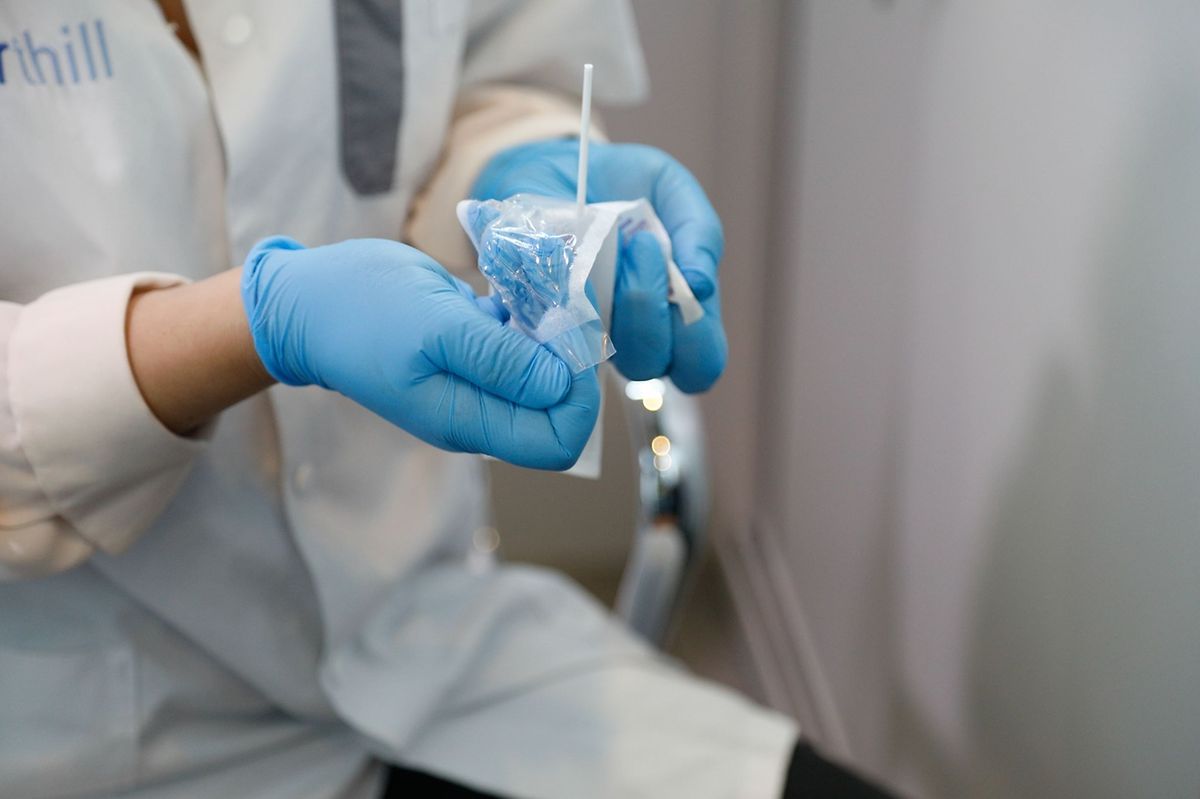 Luxembourg added 124 new cases of the coronavirus over the weekend, but the speed with which the disease was spreading has eased, offering a glimmer of hope after two neighbouring countries imposed travel restrictions on Luxembourg residents last week.
The reproduction rate, which indicates the number of new infections each patient on average causes, dropped just below 1 down to 0.95 on Friday, indicating that the spread of the virus is decreasing.
A moderate 19 people were being treated in hospital, contrary to the peak of the epidemic in Luxembourg, when the number stood well over 100 people. Just one person is in intensive care, while the number of deaths has remained stable at 124 since the middle of August.
The test positivity rate, indicating the number of people who test positive out of the overall number of tests, stood at 1.28% on Saturday and at 0.86% on Sunday compared to a peak of 4.22% on 17 September, another sign that the virus is becoming rarer in the population.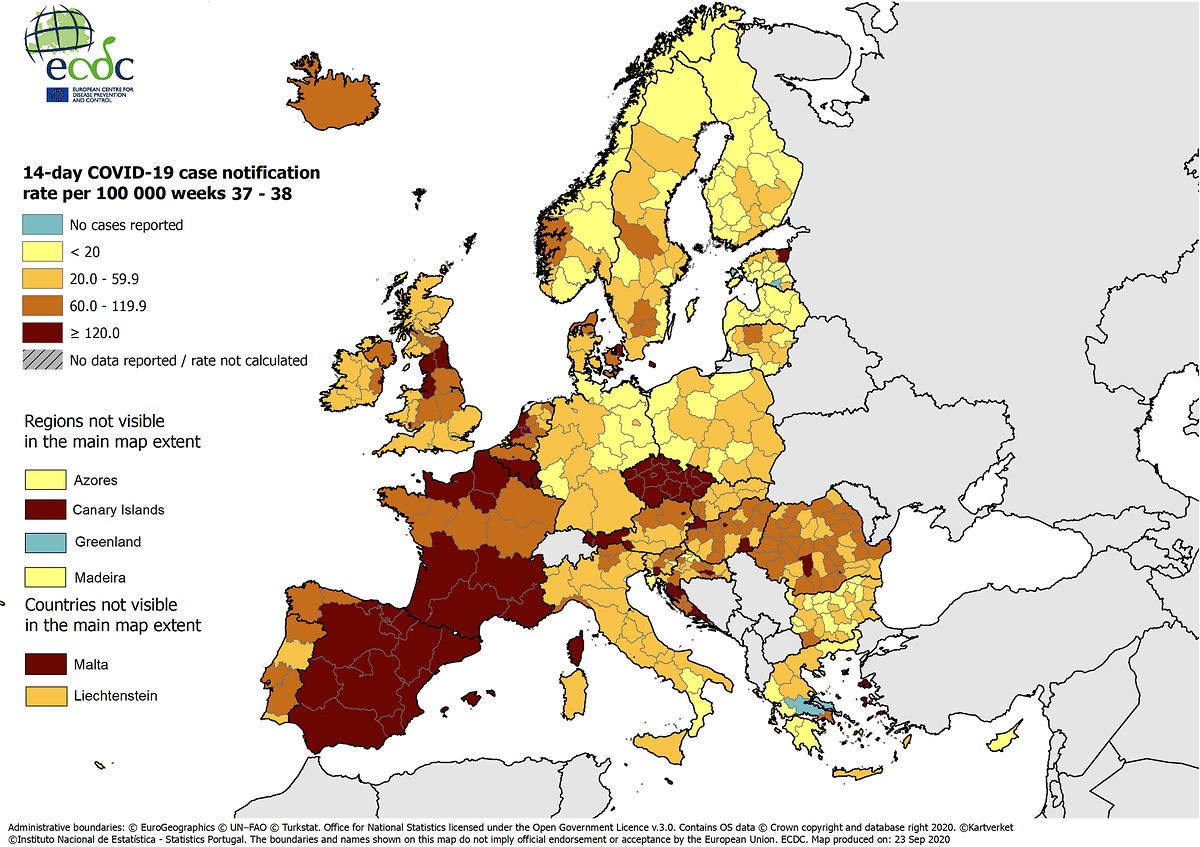 14-day rolling average of Covid-19 infections showing that Luxembourg is amongst the worst-hit countries in Europe Photo: European Centre for Disease Prevention & Control
Due to Luxembourg's high number of infections over the last days, Belgium said on Wednesday Luxembourg residents travelling to the neighbouring country will need to take a coronavirus test upon arrival, and remain in quarantine for 14 days as of last Friday.
This was followed by Germany's announcement on Friday that put Luxembourg back on a travel blacklist, given that the average number of daily new infections in the Grand Duchy stood twice as high as high as the 50 per 100,000 inhabitants Germany allows for.
This could subject people travelling from Luxembourg to a mandatory test, though some of Germany's federal states allow a number of exceptions to that requirement.
As of Monday, Switzerland equally requires travellers from Luxembourg to quarantine for ten days, even if they have tested negatively. Travellers who stay in Switzerland for less than 24 hours are exempt, however.
Luxembourg started its second large-scale testing effort in the week starting on 14 September, with greater emphasis on responding to clusters of infected people in workplaces, towns or retirement centres to find and separate the sick from the healthy population.
On Friday, government officials said that more than 100 students were diagnosed with the virus that causes Covid-19 in the first 10 days of the new school year, with most of the children infected outside of classrooms.
---
The Luxembourg Times has a brand-new LinkedIn page, follow us here! Get the Luxembourg Times delivered to your inbox twice a day. Sign up for your free newsletters here.