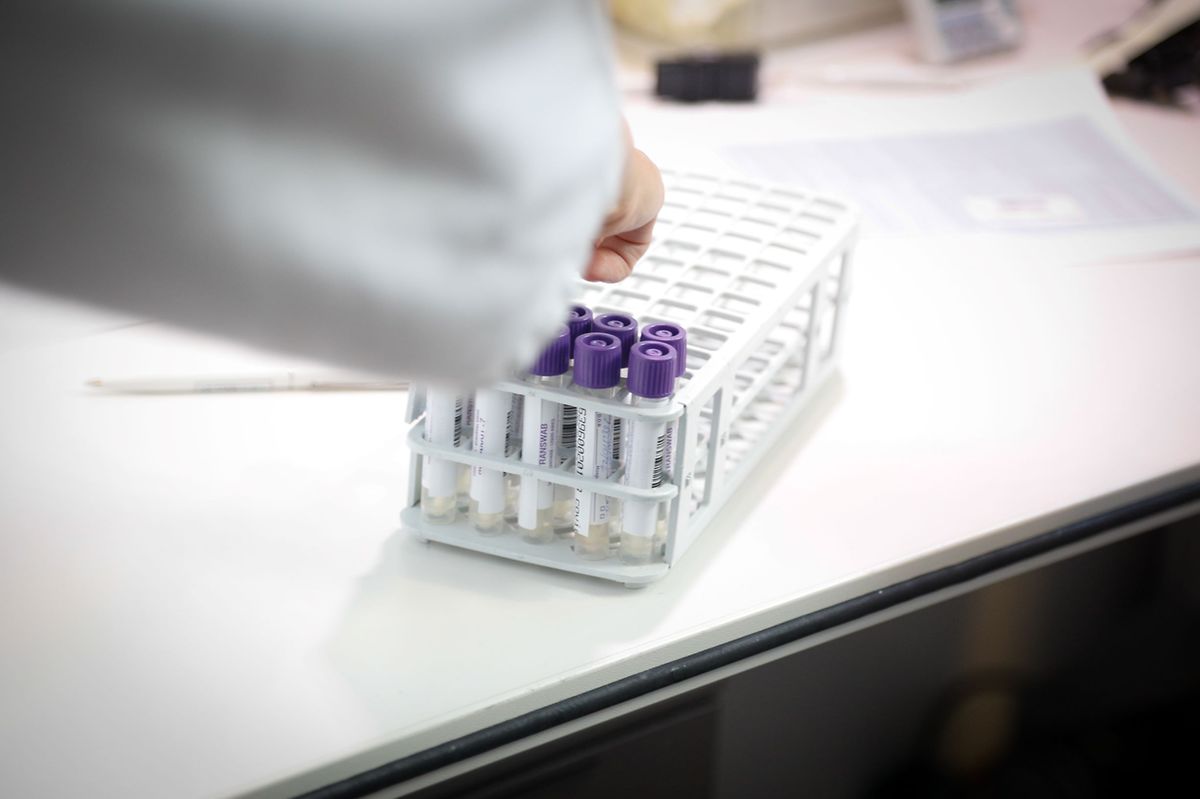 Luxembourg reported 100 new coronavirus cases on Tuesday, as parliament prepares to bring back lockdown restrictions, and Germany added the country to a list of risk areas.
The cases reported Tuesday marked another spike in active infections – now at 750 – and the first triple-digit number since April. The death toll remained at 111, with no new fatalities recorded. Three people are in intensive care, while another 44 patients are in general care.
Laboratories tested 11,280 people between Monday and Tuesday. Since the outbreak of the pandemic, a total of 5,056 people tested positive for the coronavirus, including 908 cross-border workers.
There are now more than 50 active infections per 100,000 inhabitants and Luxembourg has the highest number of infections compared to the size of the population in the EU. This led Germany's Robert Koch Institute – the federal disease agency – to add Luxembourg to a list of risk areas.
Positive tests of cross-border workers account for around 10% of new cases, health minister Paulette Lenert said last week Friday.
To combat the rise in infections, lawmakers this week will vote on reintroducing some of the lockdown restrictions that were put on ice with the end of Luxembourg's state of emergency.
Under the proposals, private and public gatherings would be limited to 20 people again, unless there are assigned seats with a distance of two metres between them. Fines for not following rules on distancing or the wearing of masks would go up to a maximum of €500.
In addition, customers at bars and restaurants could be fined if they do not adhere to the rules, which say that only seated customers may be served, and that they need to keep enough distance.
Most new infections are thought to be linked to parties where many people get together. At the start of June, one person visited three parties where 167 contacts had to be quarantined and tested.
Belgium on Monday issued a travel warning for Luxembourg. Denmark on Saturday forbade the arrival of passengers from Luxembourg and nearly a dozen countries have blacklisted the Grand-Duchy, either banning non-essential travel from Luxembourg, requiring self-isolation upon arrival, or a certificate that proves a negative test result.
Some of the countries in that group are Norway, Latvia, Lithuania, Estonia, Ireland, Slovenia, Romania, Slovakia, and Cyprus.
---
Get the Luxembourg Times delivered to your inbox twice a day. Sign up for your free newsletters here.