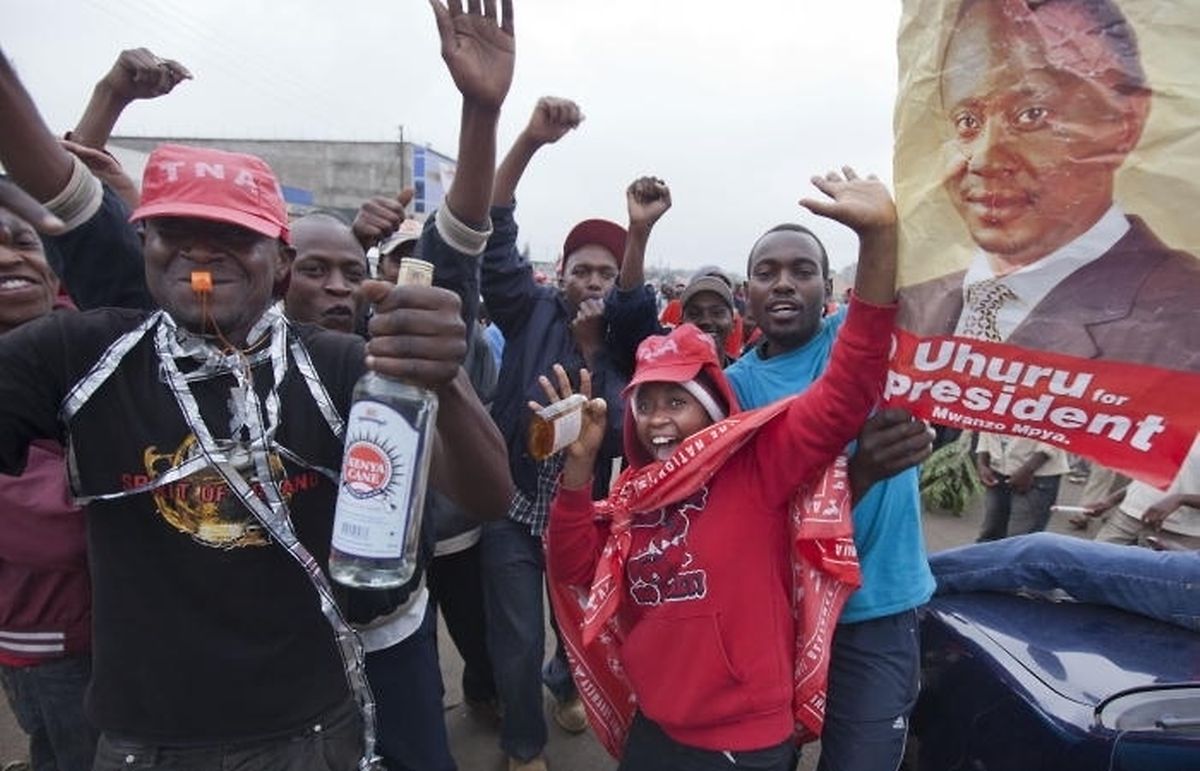 (AFP) Uhuru Kenyatta was elected Kenya's new president despite facing an international crimes against humanity trial, provisional election commission figures showed Saturday.
Kenyatta took 50.03 percent of the vote, according to constituency tallies released in the early hours of Saturday, to become the African country's new leader 50 years after his independence hero father, Kenya's founding president.
The 51-year-old outgoing deputy prime minister -- charismatic, able to appeal to all classes and one of Africa's richest men -- is the first leader to take power whilst facing trial in The Hague-based International Criminal Court (ICC).
Kenyatta, whose first name means "freedom" in Swahili, beat by over 800,000 votes his opponent Raila Odinga, the 68-year-old outgoing prime minister who was on his third failed bid at the top job.
But Kenyatta, who won 6,173,433 votes out of a total 12,338,667 ballots cast, scraped through the 50 percent threshold needed to avoid a second-round run off by just over 4,000 votes.
Odinga trailed in second place with 43.28 percent with a total of 5,340,546 votes.
Once the results were released Kenyatta's supporters launched into victory celebrations. In Nakuru, a Rift Valley town which voted massively for Kenyatta's coalition, crowds packed the streets dancing frenetically and waving greenery in the air.
As Kenyatta's supporters hugged and cheered in victory celebrations when the numbers were released, concerns were high as to how Odinga loyalists will react, five years on since a wave of bloodshed in which over 1,100 people were killed following disputed December 2007 elections.
In Odinga's stronghold of Kisumu tension was mounting on the edges of Kondele slum.
"We can't accept this - we are ready to die, we are ready for anything," said businessman Joshua Owino, a Luo like Odinga. "We are just waiting for Raila to talk."
"We can't take another 10 years of this -- why is it always just one tribe ruling," asked motorbike taxi driver David Onyango.
Officials however have said they would follow only legal channels.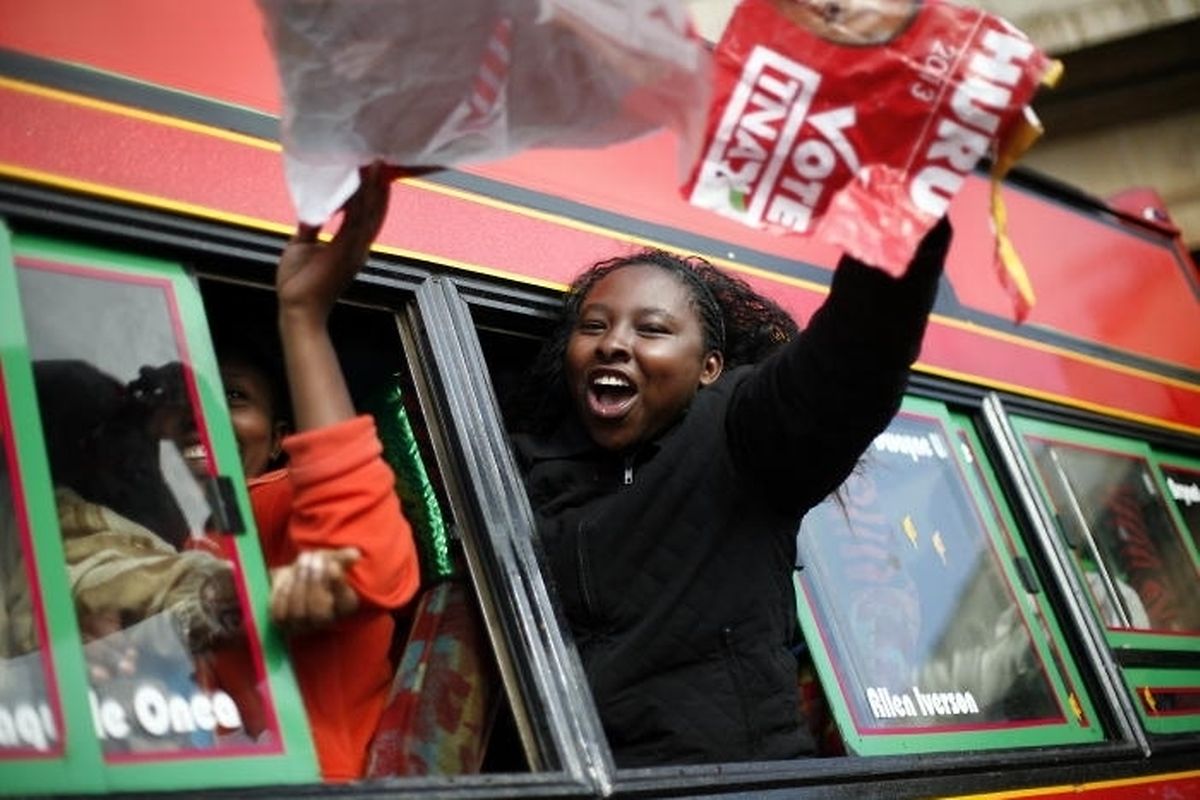 Anyang' Nyong'o, secretary general of Odinga's party, said before the announcement of results they would file a petition at the Supreme Court "because the process has been awful and there's evidence to that effect".
Asked whether he thought there had been systematic rigging in favour of one candidate he said: "I think so. There's evidence to that effect."
-- Formal announcement due later Saturday --
A formal results announcement was expected later Saturday, but the figures were shown on an official election commission electronic scoreboard that compiled results from all 291 constituencies.
The Independent Electoral and Boundaries Commission (IEBC) said in a statement late Friday it would complete an audit of the figures before making a "final declaration" at around 8am GMT.
"The commission wants to make these announcements when everyone is fresh and the figures and the audit have been done well," it said.
Odinga also ran for president in 2007 and has always insisted he was robbed of victory, which went to his main rival Mwai Kibaki, who was backed by Kenyatta.
Protests then sparked bloody unrest that shattered Kenya's image as a beacon of regional stability.
Both Kenyatta and his running mate William Ruto, 46, who now becomes Kenya's vice-president, face crime against humanity trials over that violence before the ICC.
They face charges including orchestrating murder, forcible transfer and persecution in the aftermath of the 2007 elections.
The start of Kenyatta's trial has been set for July 9, while Ruto's begins on May 28.
Both protest their innocence and have repeatedly said they would cooperate with the court.
Sudanese President Omar al-Bashir faced trial on war crimes charges at the ICC when he was re-elected in 2010, but has always defied an arrest warrant from the court.
The counting process for Monday's election was marred by technical problems and complaints from both sides.
Odinga's camp alleged that results had been "doctored", while Kenyatta's party raised concerns over the inclusion of spoiled ballots in the overall total.
The rigging claims, dismissed by Kenya's electoral commission, have added to tensions in a nation still scarred by the weeks of violence that followed the contested polls five years ago.
The vote tallying process was repeatedly criticised after an expensive electronic system to register and recognise voters, and later to send results, suffered widespread failure.