Lenert, appearing in public for the first time after an illness, and Bettel just before addressing the press
By Yannick Hansen and Emery P. Dalesio
Luxembourg opened up the chance for younger people to get vaccinated against Covid-19 on Wednesday, putting in place a waiting list for the AstraZeneca shot which volunteers aged 30 to 54 might now receive as early as next week.
The online waiting list opened at 1800 hrs, Prime Minister Xavier Bettel announced at a press conference.
"Every dose that gets thrown away is one too many", he said. A second waiting list will open up for people wanting to receive any leftover shots that have not been given out at the end of each day at one of the country's five vaccination centres - although this is a rare event.
Out of 94,815 doses administered in April, just five were discarded, Bettel said, and the government was determined to keep that number as low as possible as supply increases in the coming weeks.

Long one of the EU's vaccine laggards, Luxembourg's roll-out has picked up steam as a bottleneck in supply eased, averaging 6,000 jabs a day last week. Malta and Hungary remain leaders in the EU, with 63 and 49 doses per 100 people, compared to Luxembourg's 26 and the EU's 25.
Almost 19% of Luxembourg's population had received at least one vaccine dose by Sunday, the first time this year the country was above the EU average, according to the University of Oxford project Our World in Data.
A lack of deliveries last week was responsible for the sudden shortfall in vaccination earlier this week, Bettel said. However, a Monday delivery of the Pfizer-BioNTech serum will reinvigorate the rollout.

The voluntary option comes despite advice from the country's top infectious diseases body not to administer the AstraZeneca shot to people below the age of 55 because of a possible link to rare blood clots.
Three people are known to have died after receiving a vaccine, Health Minister Paulette Lenert said at the press conference. She would not rule out a link to the injections, although an ongoing investigation had not yet established which which vaccine these people received.
It was the first time Lenert made a public appearance after being sidelined for three weeks by an unspecified illness. Under 1% of the 166,761 people who have received at least one dose of any of the vaccines developed side effects, of which 13 required hospitalisation, she said.
Looking up
Several other data points suggest that Luxembourg's fight against Covid-19 is improving and the number of active infections dropped by 12 percent to below 3,000 last week, as the number of new cases stabilised. The number of deaths and hospital admissions also dropped, with 8 people dying of Covid-19 compared to 12 and 84 people requiring hospital care, down from 104.
Wastewater monitoring, which doesn't rely on people making the effort to be tested, found signs that the coronavirus is still present in Luxembourg at high but falling levels, the Luxembourg Institute of Science and Technology said.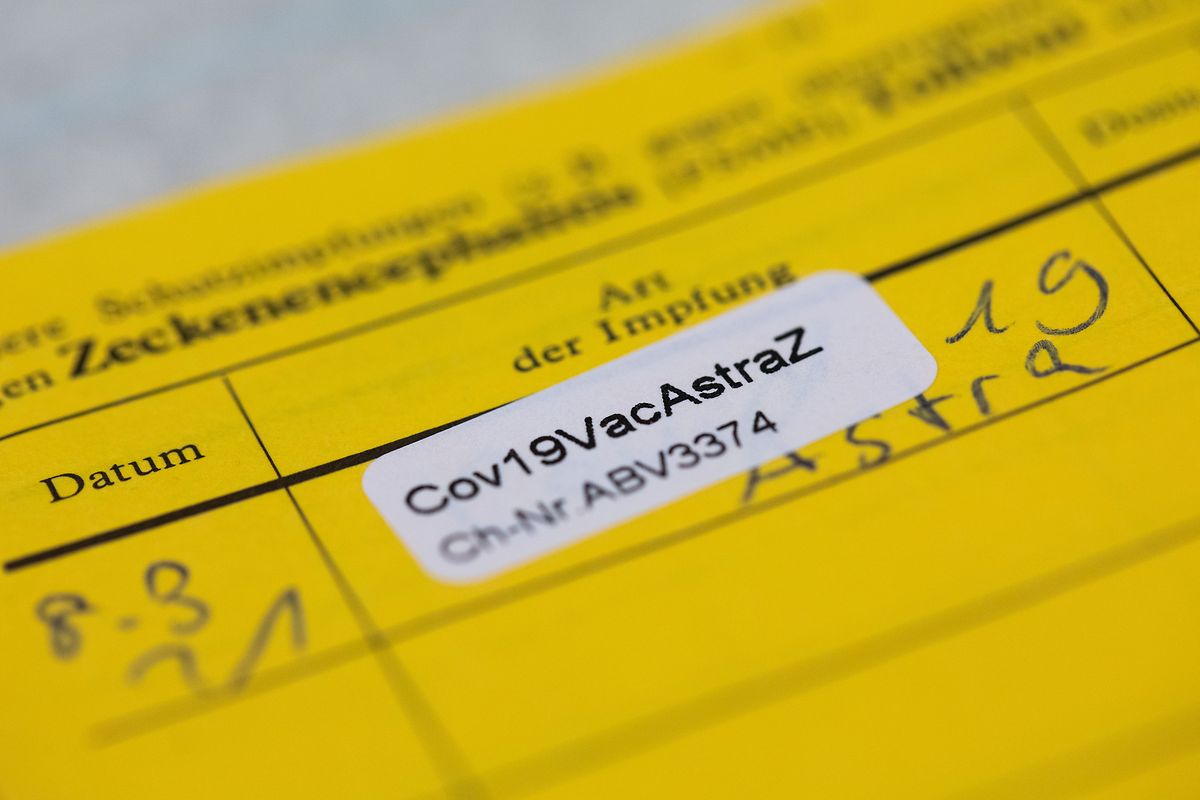 Foto: Rolf Vennenbernd/dpa
Yet Lenert warned people to remain "vigilant" as those hospitalised now tend to be younger than previously, with one in three Covid hospital patients requiring intensive care compared to one in four for earlier waves.

The so-called Brazilian mutation which is thought to be more lethal has gained a foothold in the country, accounting for 1% of new cases, according to the health ministry's latest figures. Two weeks ago, there had been none.
Wednesday's update by Bettel and Lenert comes just after the government announced an extension to virus-fighting restrictions until 15 May, though with minor further loosening. The legislation that lawmakers are expected to take up on Thursday or Friday would allow musicians to play in a group of up to ten people even if they aren't separated by two meters or more.

Choirs can sing again, but members must stay physically distanced. School students will be allowed back into the swimming pool with their classes. Sports organisations will be allowed to hold practice sessions involving more than ten people as long as they stay at least two metres apart.
The bill also defines an outdoor terrace, which restaurants and bars have been allowed to operate for two weeks. The language is expected to make clear that customers can be served in outdoor places that are open on at least three sides to allow the free movement of air, according to the Parliament's web site.
---
The Luxembourg Times has a new mobile app, download here! Get the Luxembourg Times delivered to your inbox twice a day. Sign up for your free newsletters here.
---