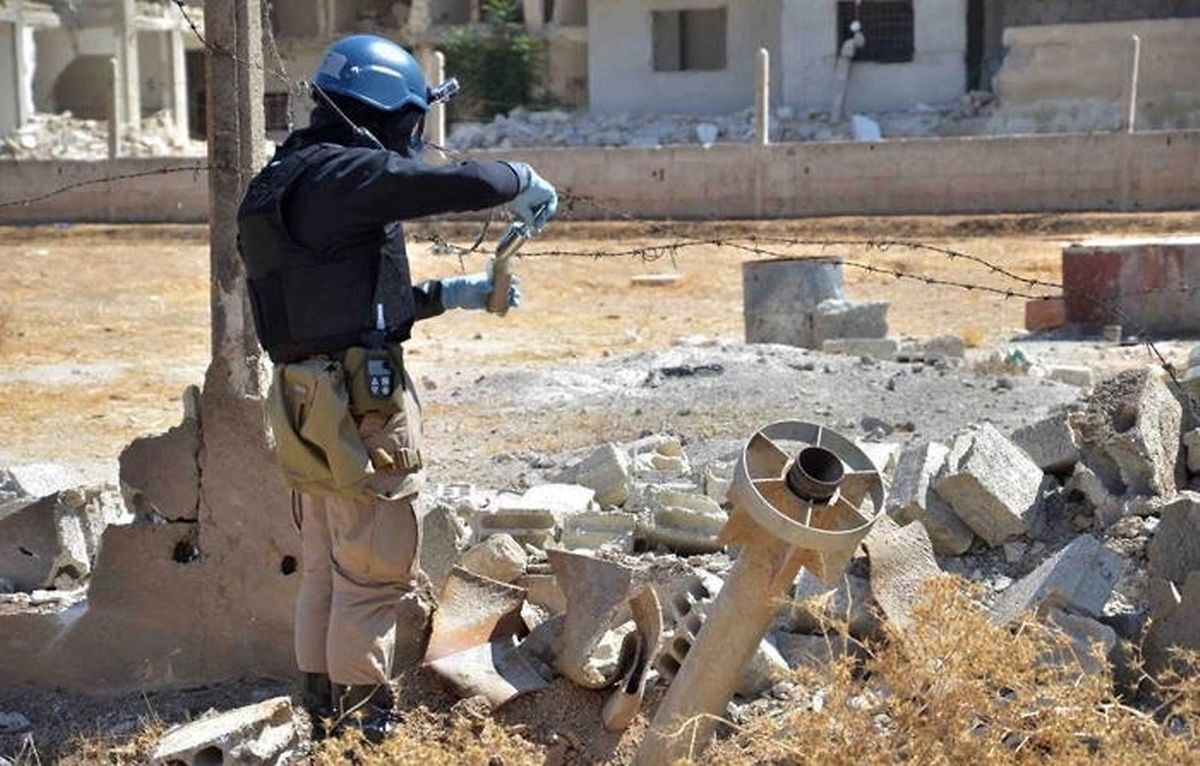 (AFP) The world's chemical watchdog said on Thursday that 90 percent of the global chemical weapons stockpile has been destroyed, calling it a "major milestone".
The stockpiles included caches containing chemicals needed to make deadly nerve agents like sarin, the Organisation for the Prohibition of Chemical Weapons said.
"This is a major milestone that shows we are well on the way to ridding the world of chemical weapons," OPCW director Ahmet Uzumcu said in a statement, issued from the OPCW's Hague-based headquarters.
65,000 metric tonnes destroyed
Around 65,000 metric tonnes of declared chemical weapons, mostly from US and Russian arsenals, have now been destroyed OPCW acting spokesman Peter Sawczak told AFP.
This includes a total of 1,300 metric tonnes of chemical weapons removed from Syria, the majority of which was destroyed on the US Navy ship MV Cape Ray.
Destruction of both Russian and US Cold War-era stockpiles is scheduled to be completed by 2020 and 2023 respectively, the OPCW said.
Since the global ban on producing and storing chemical weapons came into force in 1997, 190 nations have signed up to the Chemical Weapons Convention (CWC) administered by the OPCW.
Outside the convention
Six states remain outside the convention: Angola and Myanmar's parliaments recently approved joining the convention, while Egypt, North Korea and South Sudan remains completely outside the pact.
Chemical weapons were first used in large-scale combat during World War I at Ypres in Belgium in April 1915.
Seventy years later it was used against civilians in Halabja, Iraq, with the Chemical Weapons Convention (CWC) finally drawn up in Paris in 1993.
After an August 2013 sarin attack outside Damascus that much of the international community blamed on Syrian President Bashar al-Assad's government, the regime decided to turn over its chemical arsenal.
The CWC entered into force on April 29, 1997, and the OPCW began its work on the edge of a quiet upmarket leafy suburb in The Hague shortly afterwards.
It won the 2013 Nobel Peace Prize for its efforts to destroy Syria' chemical weapons stockpile.