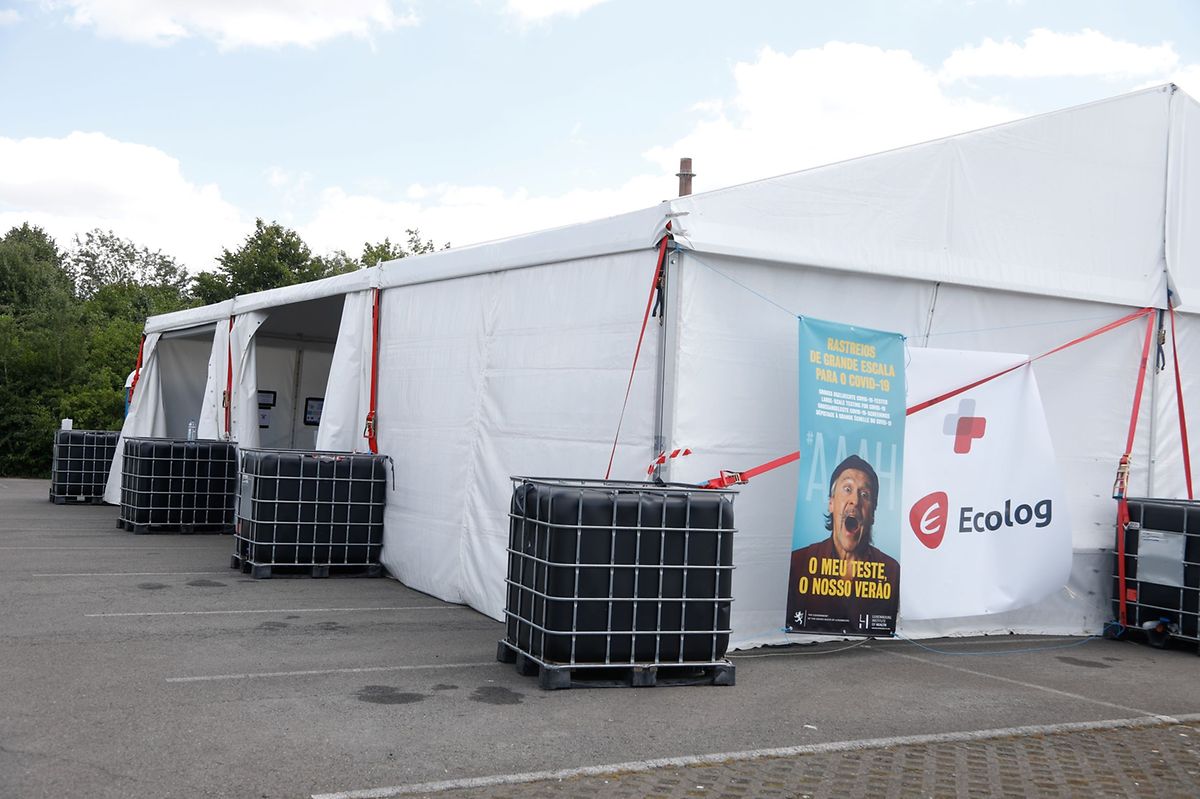 Covid-19 testing station in Bascharage Photo: Anouk Antony
Luxembourg recorded fewer than 100 new cases of the deadly coronavirus over the weekend, according to the health ministry.
Records showed 58 new cases on Saturday and 13 on Sunday, bringing the total of reported infections over the weekend to 71, including 15 cross-border workers, out of more than 11,670 tests carried out. The number of fatalities remained unchanged at 124.
The government on Wednesday said that a quarter of new virus cases reported in the Grand Duchy were linked to people returning from holidays abroad to the country, despite a number of EU countries blacklisting Luxembourg as virus cases hit more than 50 per 100,000 inhabitants in July.
With active infections now below that threshold, Germany on Wednesday was one of the first countries to remove its neighbour from its quarantine list.
Deaths from the virus across the world passed 805,000 on Sunday and the number of cases increased to more than 23 million. The number of coronavirus fatalities in the US rose by 998 over the last 24 hours, the first time in five days the numbers of deaths was below 1,000.
---
Get the Luxembourg Times delivered to your inbox twice a day. Sign up for your free newsletters here.