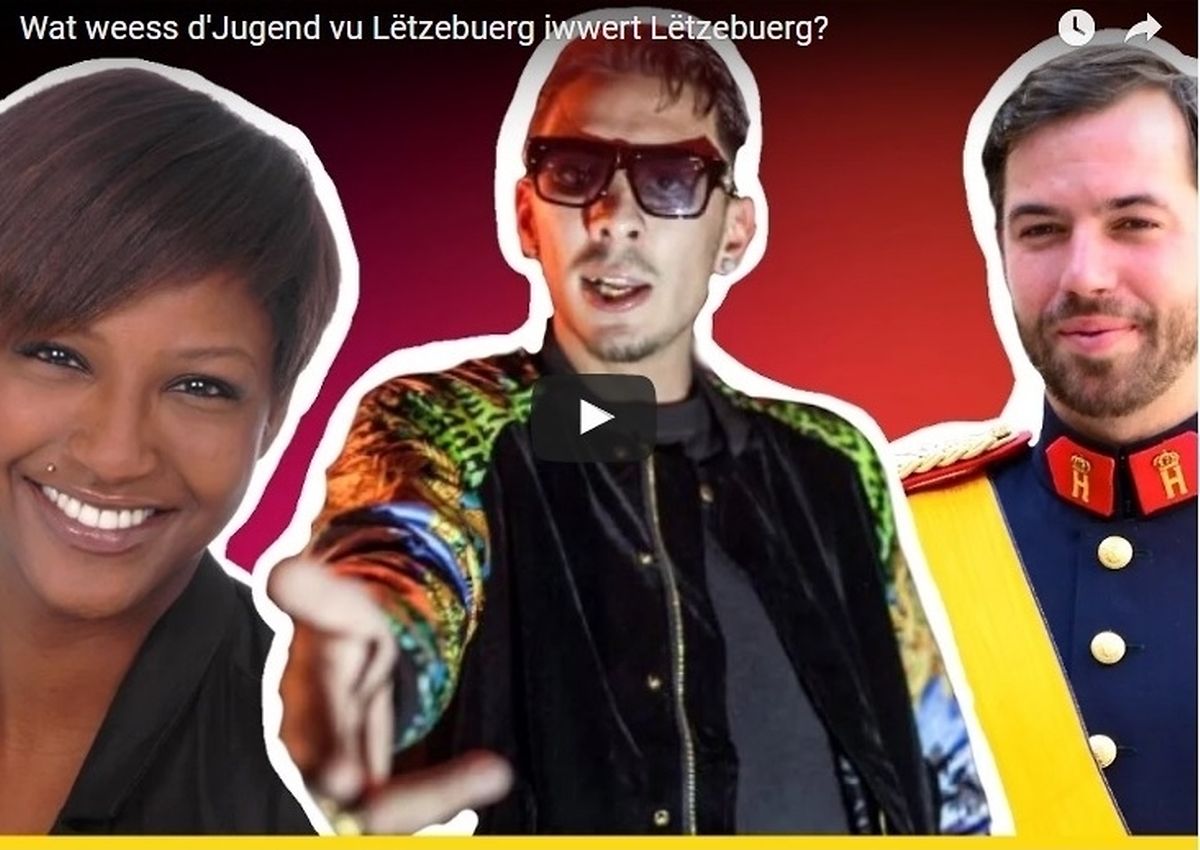 (SW/sth) – The end of 2016 is approaching and again with it the traditional rankings concerning social media.
That's why we took a look at the Youtube rankings from Luxembourg. What do you think were the most watched videos?
Well, heading the list is "Wat weess d'Jugend vu Lëtzebuerg iwwert Lëtzebuerg?" (What do Luxembourgish youth know about Luxembourg?). A video where young people responded to certain questions about their country with, let's call them, "at times interesting" answers.
Coming in second is a slightly more serious subject. The CFL video about the future funicular that is currently under construction and will in future link Pfaffenthal and Kirchberg. The video shows an animation of what it will look like and was interesting to a lot of people.
Third place goes to a video that doesn't have a direct link to Luxembourg. We're speaking about James Corden and his interview-karaoke with British singer Adele. During the "Carpool Karaoke" from the "Late Late Show" on American channel CBS, guest stars sing together with USA-based British comedian James Corden who is the host of the show.
The video featuring Adele was an enormous success, having hit 135 million views worldwide and consequently coming in number one world wide. Enjoy!