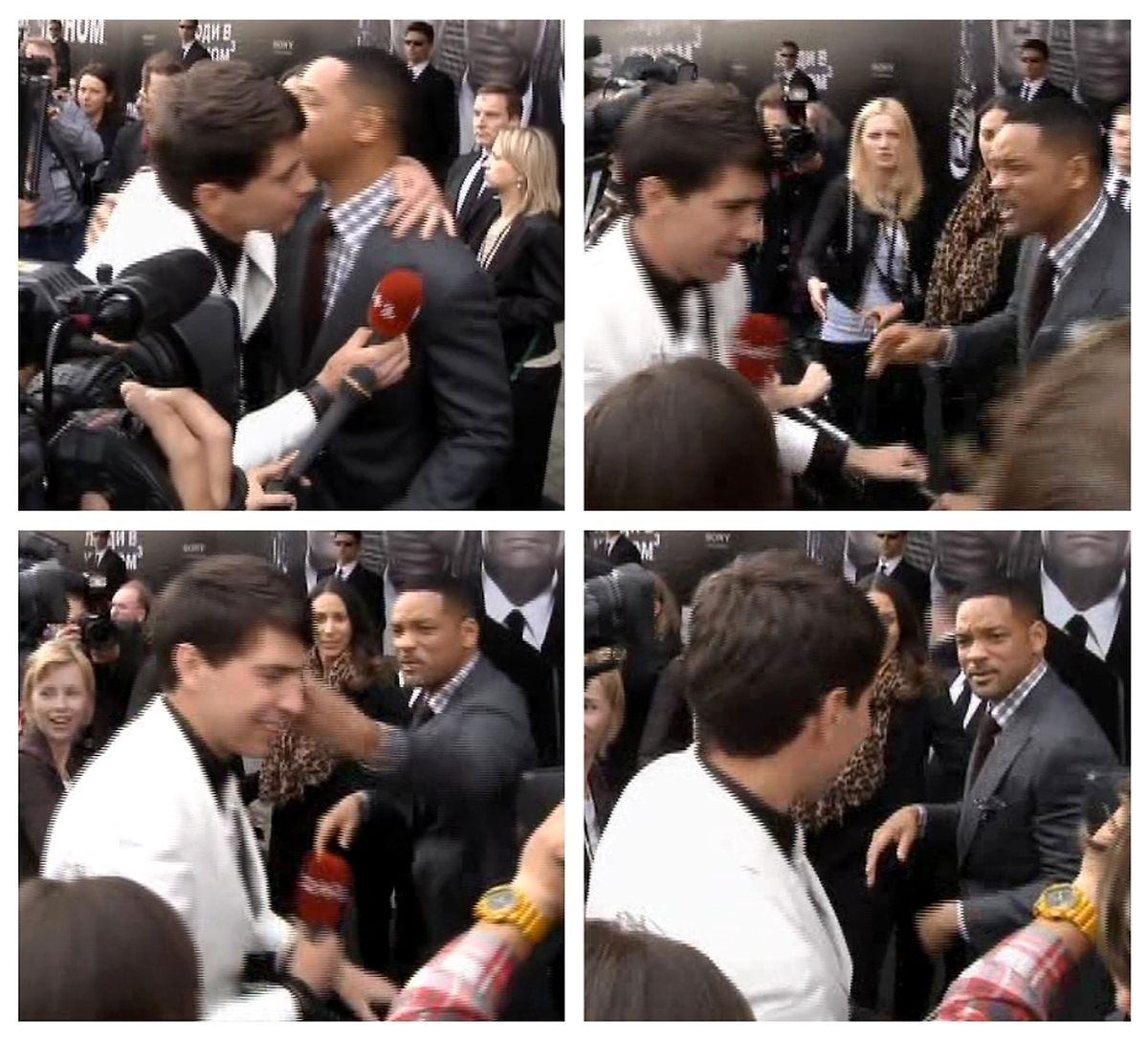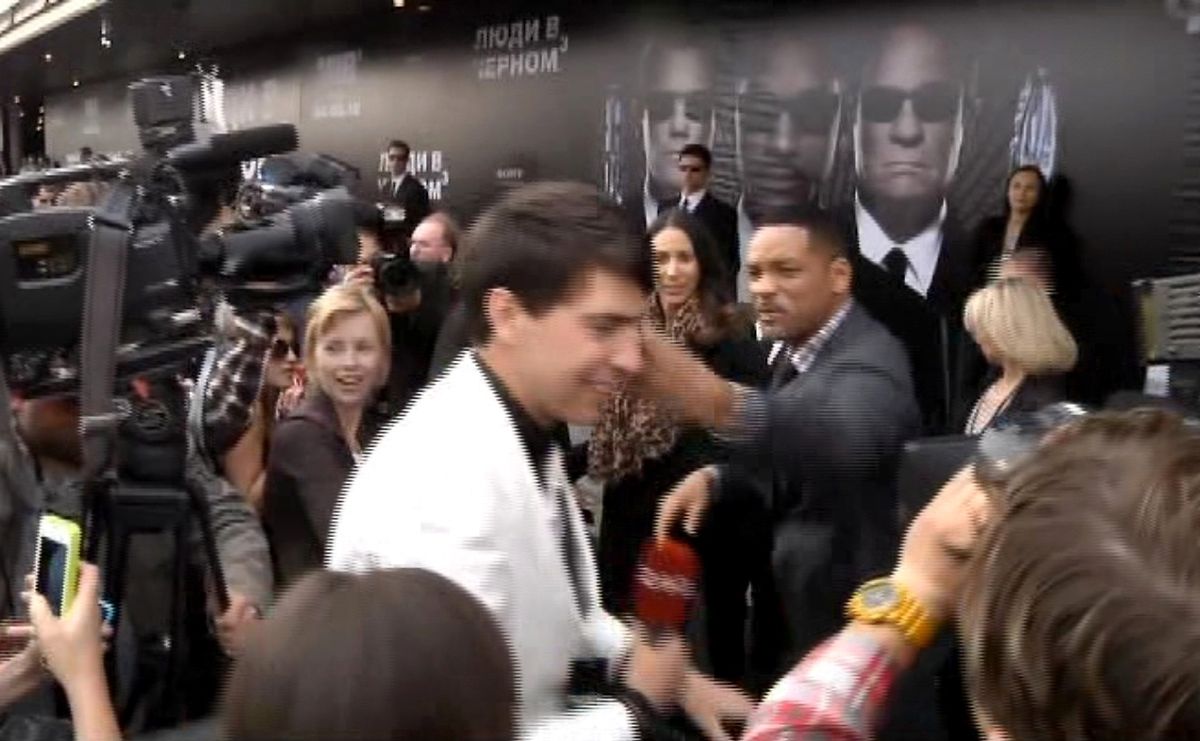 (AP) Hollywood star Will Smith has slapped a male television reporter who tried to kiss him before the Moscow premiere of "Men in Black III."
The reporter from the Ukrainian television channel 1+1 approached Smith on the red carpet, put his hand on the actor's shoulder and tried to kiss him.
Smith pushed him away and then slapped him lightly across the cheek with the back of his left hand.
It was not clear whether reporter Vitalii Sediuk intended to kiss Smith on the cheek or on the lips.
In any case, Smith appeared shocked by the journalist's behavior at Friday night's premiere in the Russian capital.