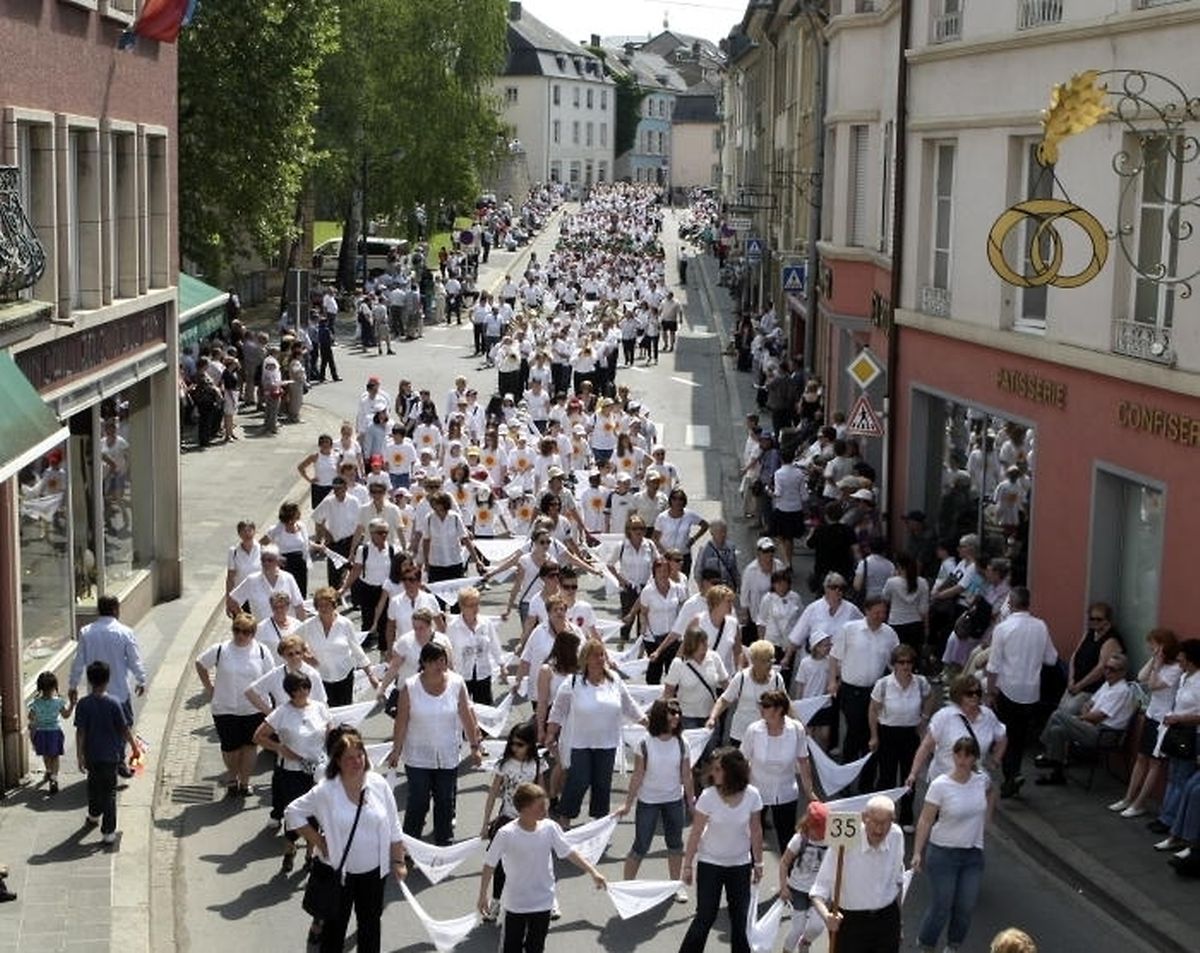 (CS) The traditional Echternach dancing procession, or "Sprangprëssessioun" will start on Tuesday morning, with somewhat better weather foreseen for the day.
While the unseasonably cold temperatures are set to continue for a large part of the week, Tuesday looks to be mostly dry, with sun in some parts of the country during the day. Showers in the morning and evening could put a damper on things, however.
Pilgrims will get ready from around 8.30am on Tuesday, with a speech by Archbishop Jean-Claude Hollerich at 9.15am. At 9.30am the dancing procession will start, with the final groups of dancers set to arrive at the basilica around 1pm.
The dancing or hopping procession of Echternach is part of UNESCO's Intangible Cultural Heritage list. In honour of Saint Willibrord (658-739 AD), thousands of pilgrims hop through Echternach to a special melody, forming rows by holding on to kerchiefs.
The procession attracts between 8,000 and 9,000 dancing pilgrims every year. The procession's current form dates back to the 19th Century. However, its origins lie in the Middle Ages, with first mentions of an Echternach procession dating as far back as the 12th Century.
Today, the procession also attracts tourists and curious visitors, including some who may hope to catch a glimpse of the royal family, who traditionally take part in the procession. This year, Crown Prince Guillaume and Princess Stéphanie are set to attend the festivities.
To find out more about Saint Willibrord, the basilica and the procession visit willibrord.lu