(ADW) Casino 2000 located on the outskirts of Mondorf-les-Bains is not all about slot machines and blackjack. Ever since it opened the importance of concerts and shows has played a major part at the casino complex.
A shining example is the annual "Festival saveurs culturelles du monde" or cultural flavours of the world. This year the festival, running from May 9 to 11, is in fact the ninth time it has taken place, increasing in size and popularity each year.
The focus of the three days is of course music of all styles from all around the world playing in both the big Chapito concert hall at Casino 2000 or in the relaxed atmosphere of the Purple Lounge.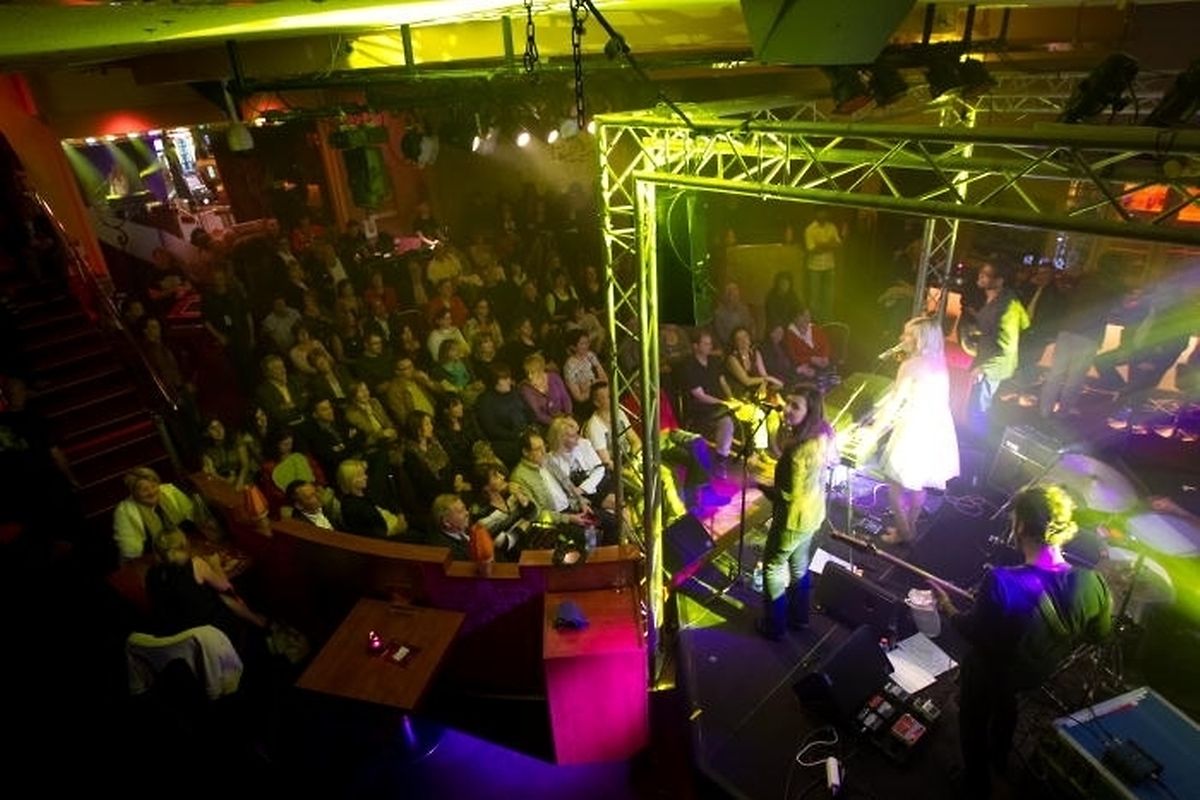 But the name "Festival saveurs culturelles du monde" suggests there's more than music and indeed there is! There will be, what organisers are calling, a "Village de Saveurs", an area to take a break from the concerts and embark on a "mini world tour" through global cuisine. Try delicacies from Asia, Norway, or why not Lebanon? Closer to home there will be Belgian specialties and of course a nice "Weinzossis" from Luxembourg.
There's a rather unique event that takes place each evening from 7pm to 11.30pm entitled "Travel & Flair". Barmen show off their talents by dancing and juggling cocktail shakers, bottles, glasses and even ice,to make that perfect drink. It's a show in itself with but with a reward at the end – a good cocktail!
Added to that there will also be a painting exhibition and other displays as well as an "open-mic" stage for those brave enough to show off their talent.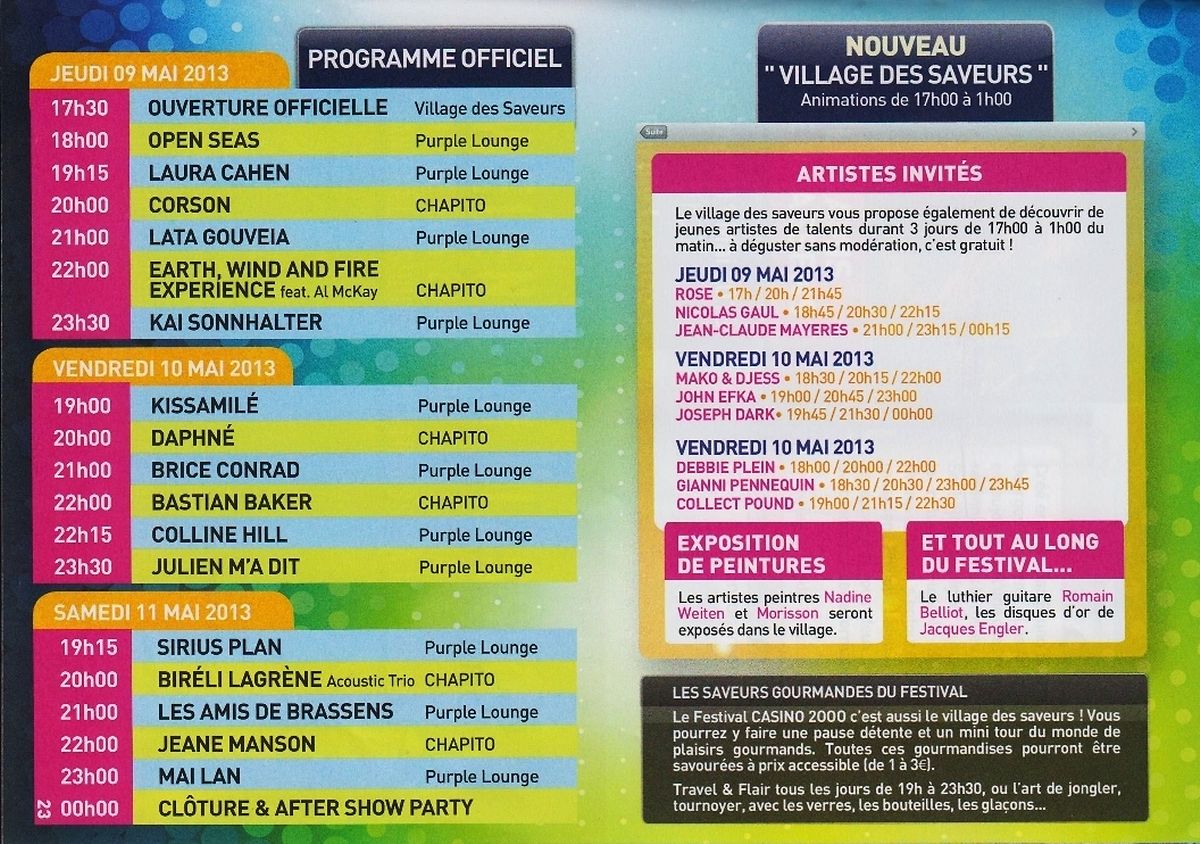 Find the image above a bit small? For a clearer look at the line-up click this link
One-day tickets for the festival cost €19 and a three-day pass costs €55 (including free festival T-shirt)
Tickets can be bought at the door or from the website: www.luxembourg.ticket.lu
Win Tickets
Wort.lu/en is giving away two pairs of tickets to the Casino 2000 festival valid for the entire three days! To stand a chance of winning, email your name and a contact number to wort-en@wort.lu. Don't forget to include "Casino 2000" in the subject line of your email.
Good luck!