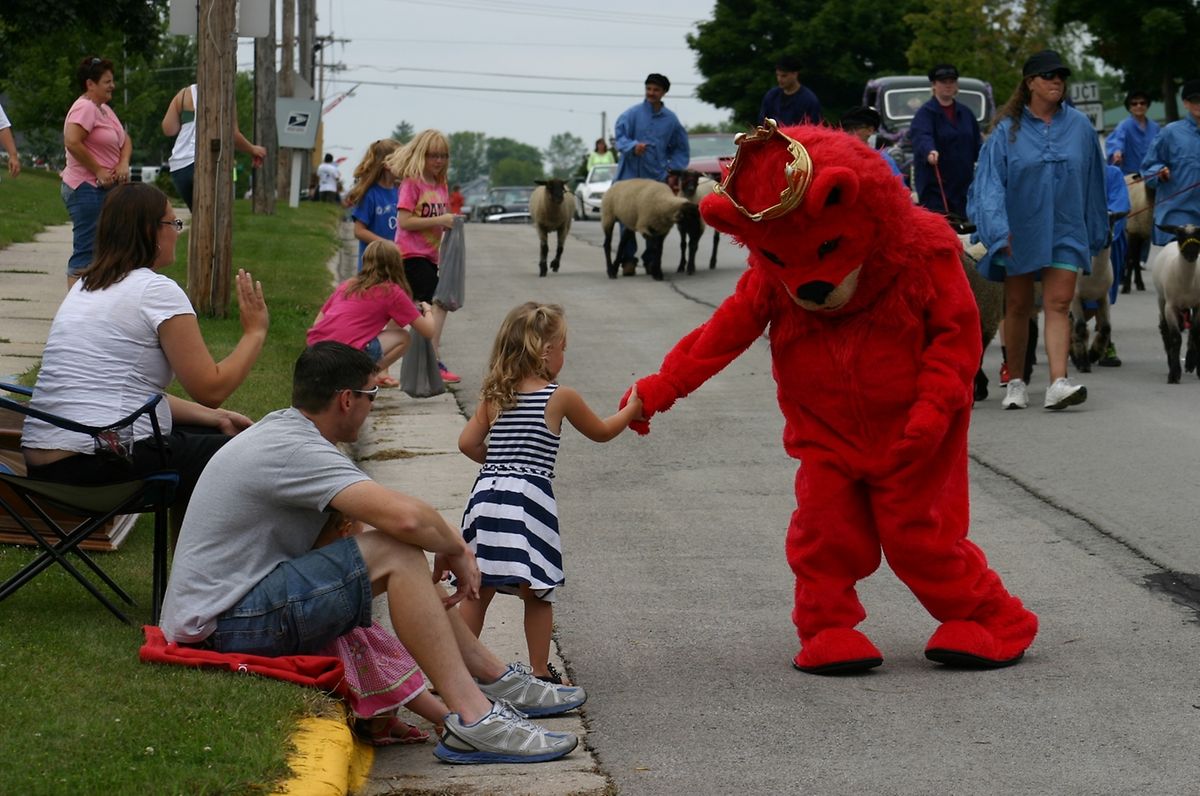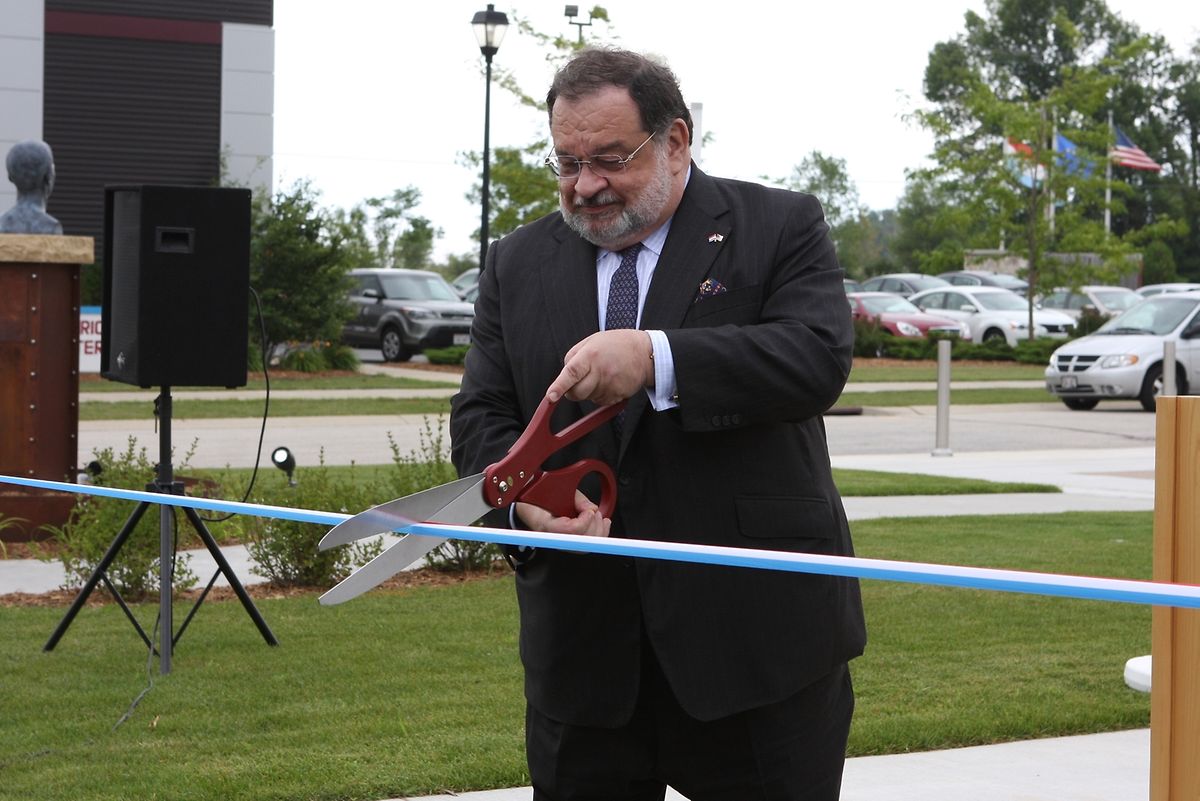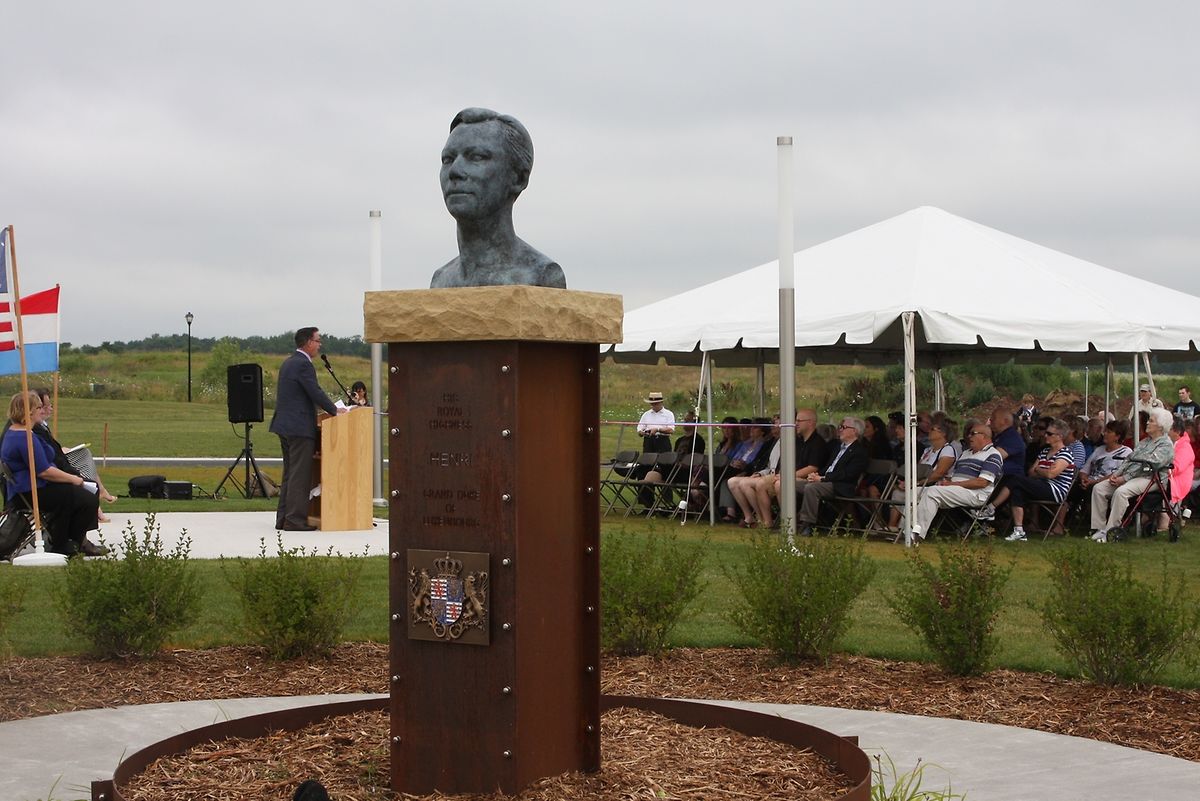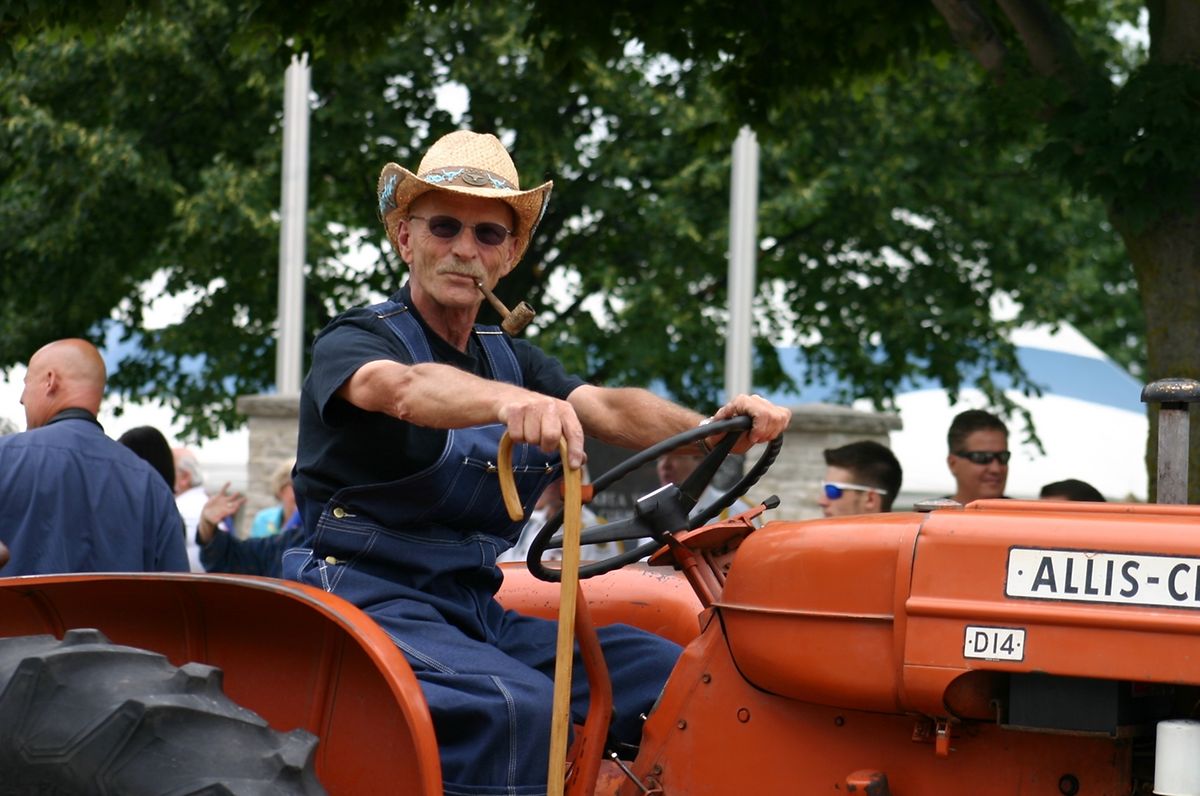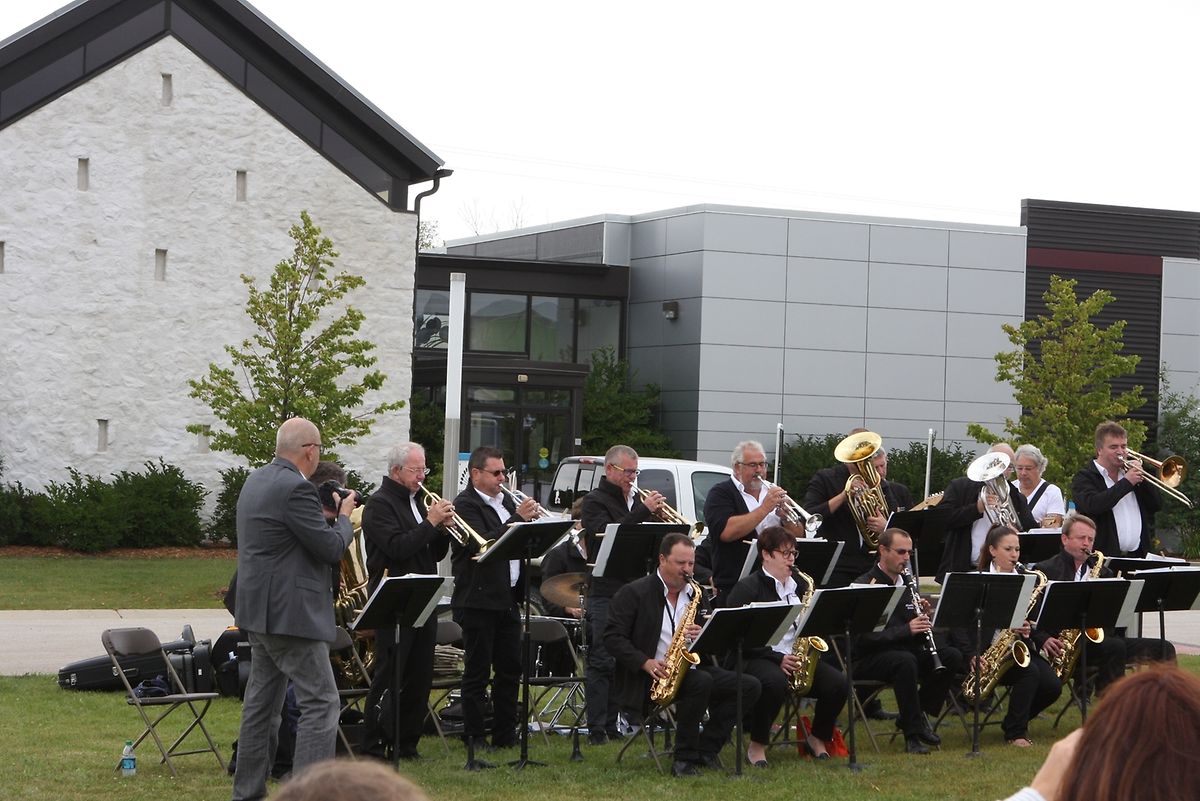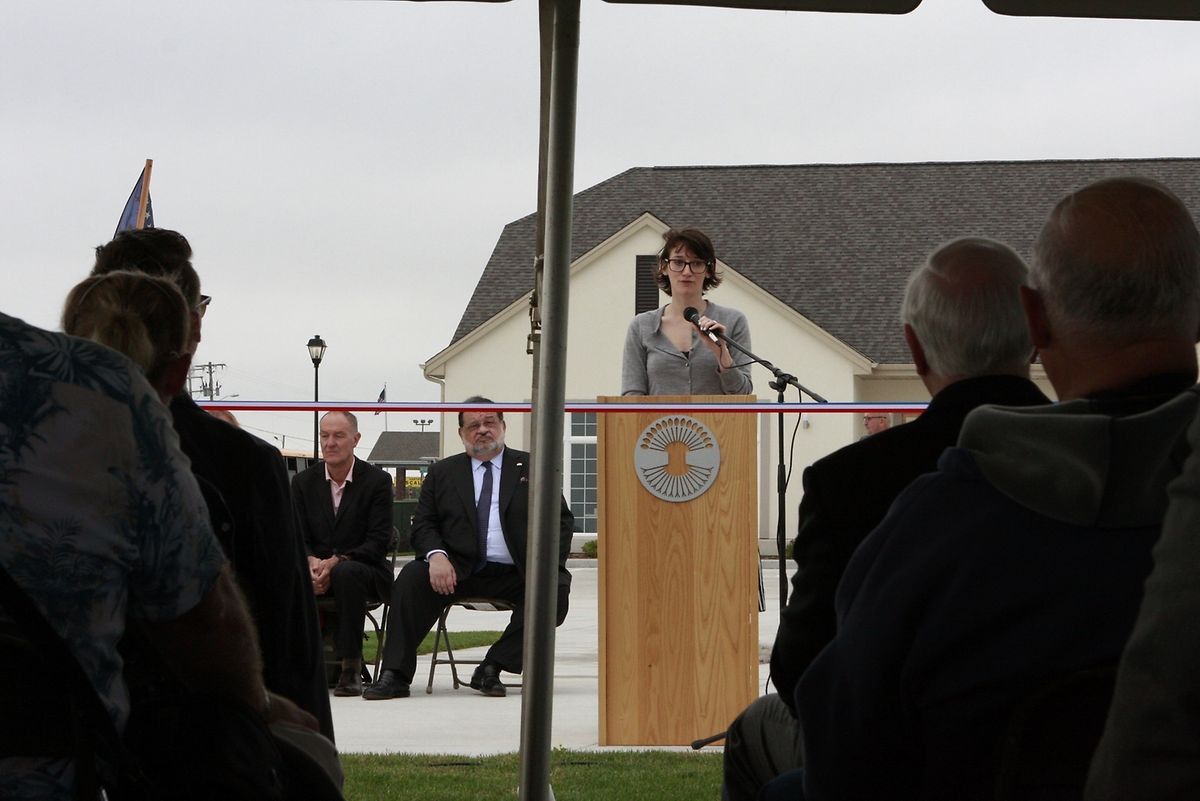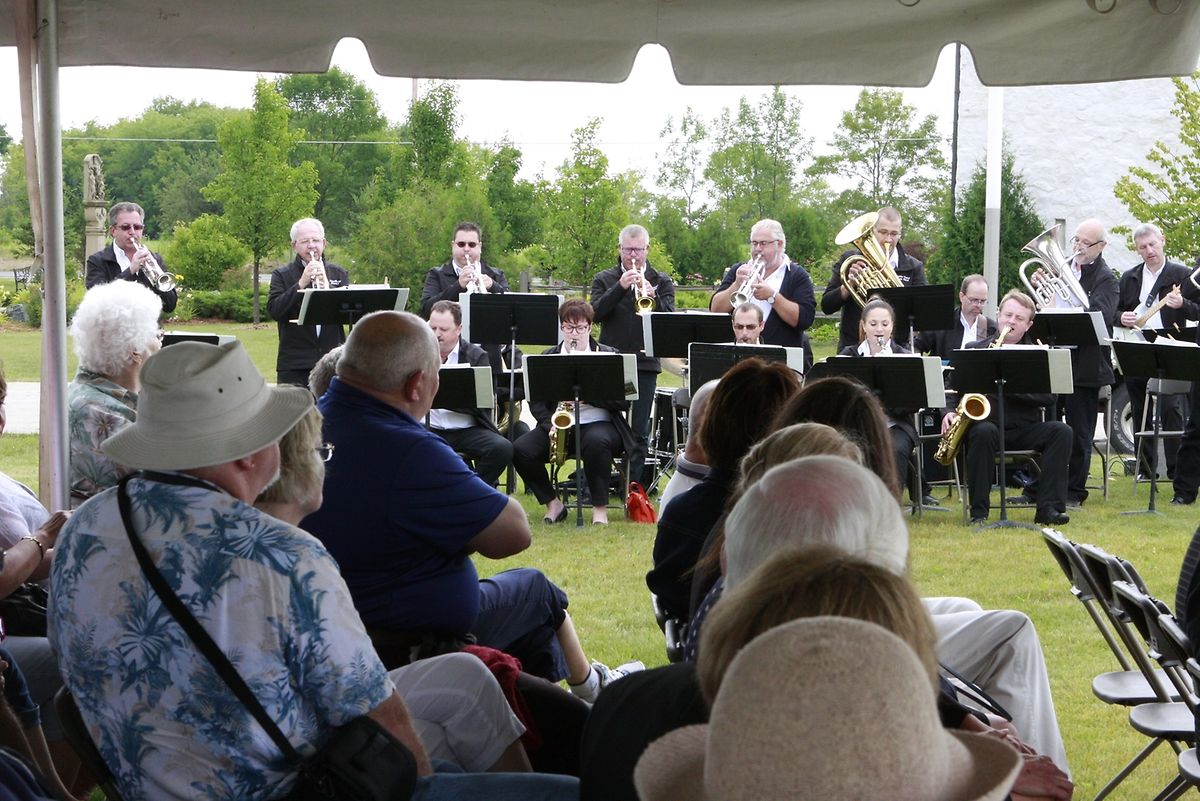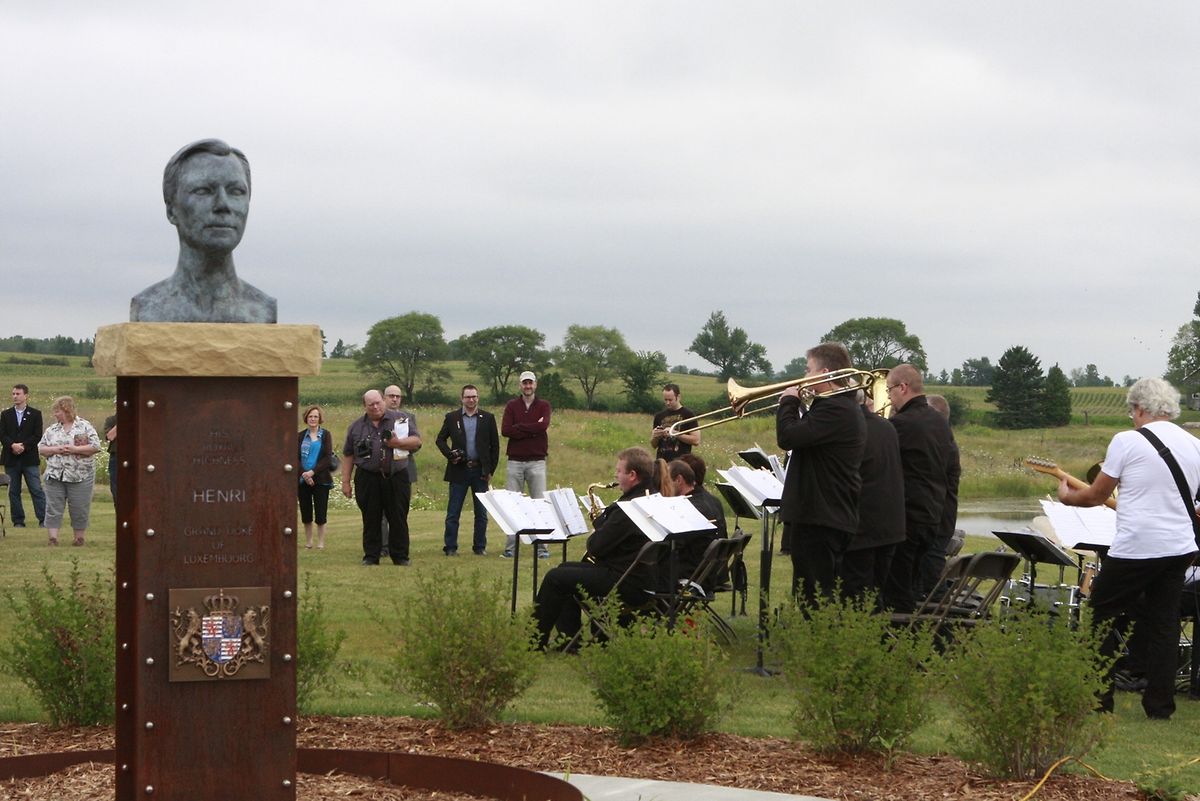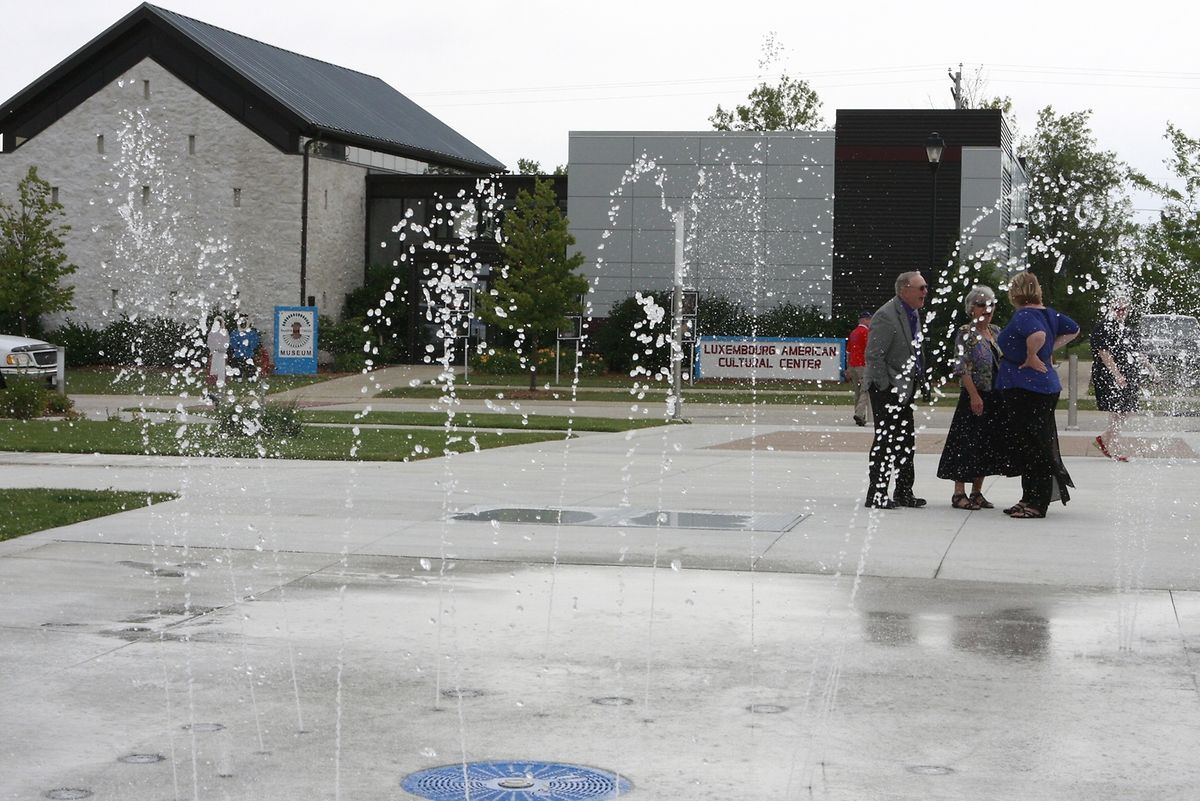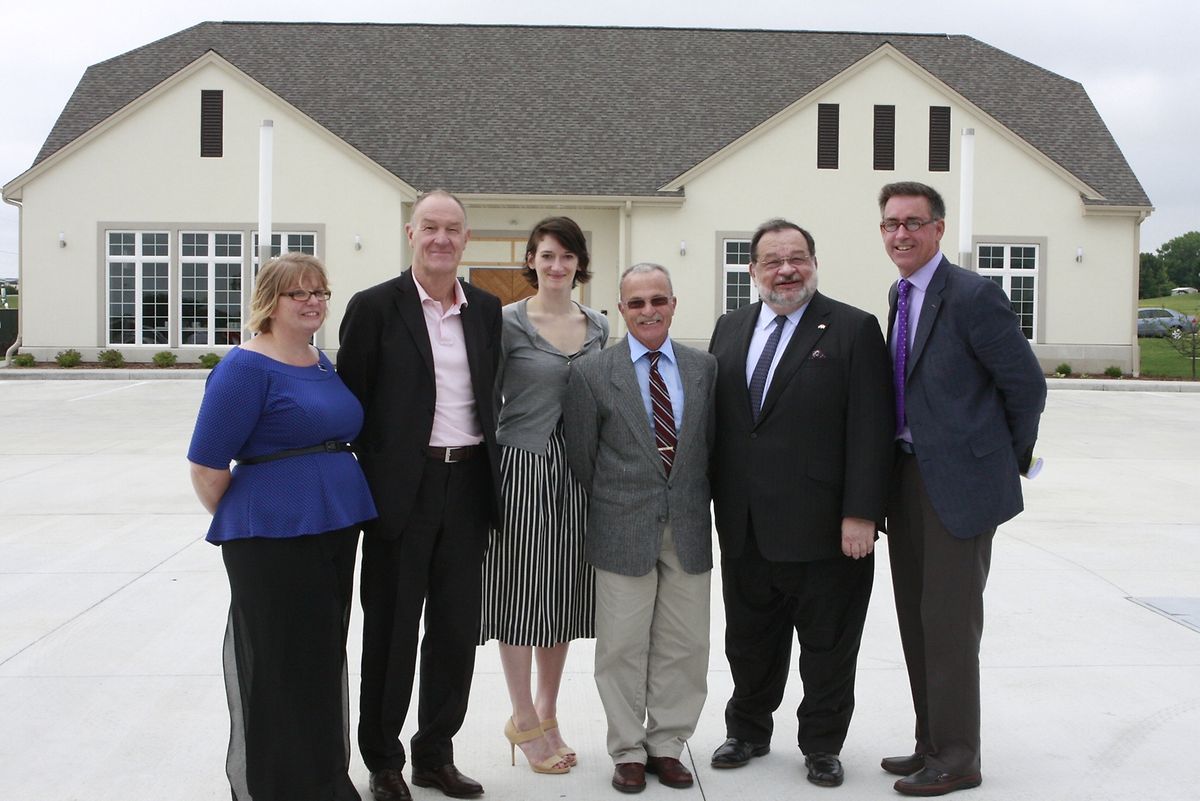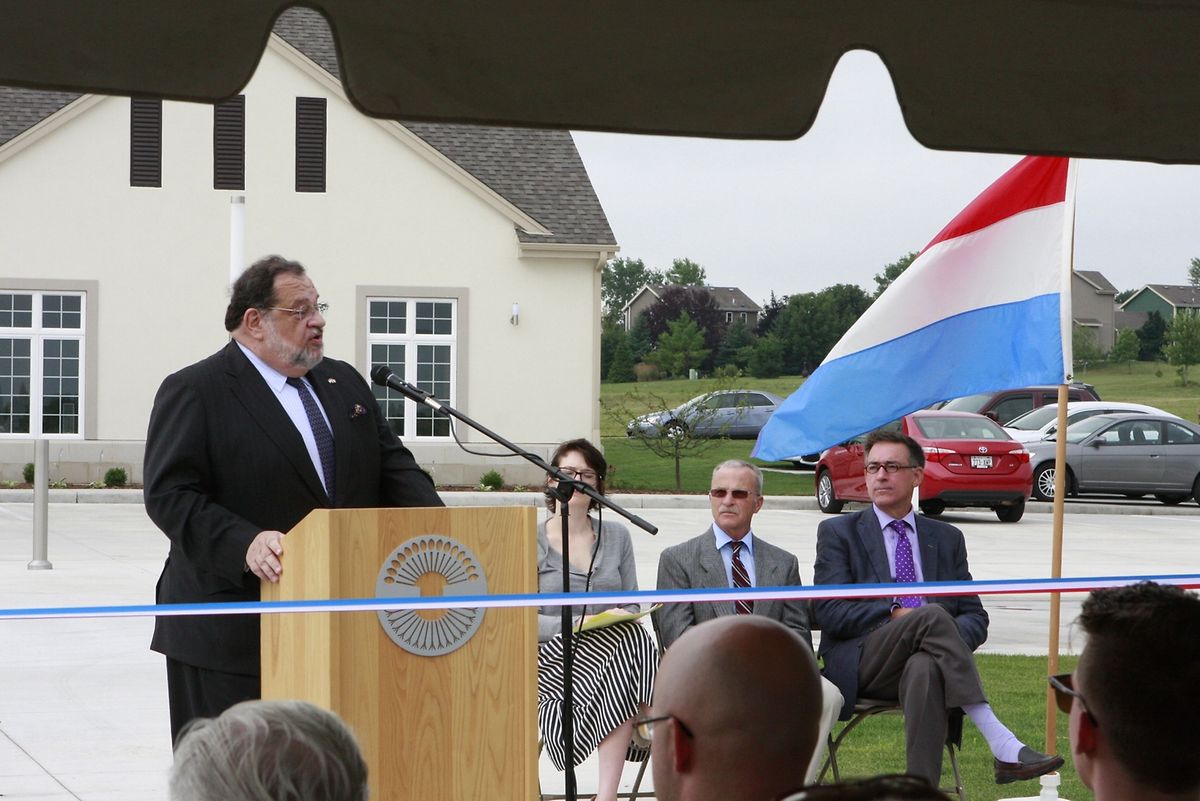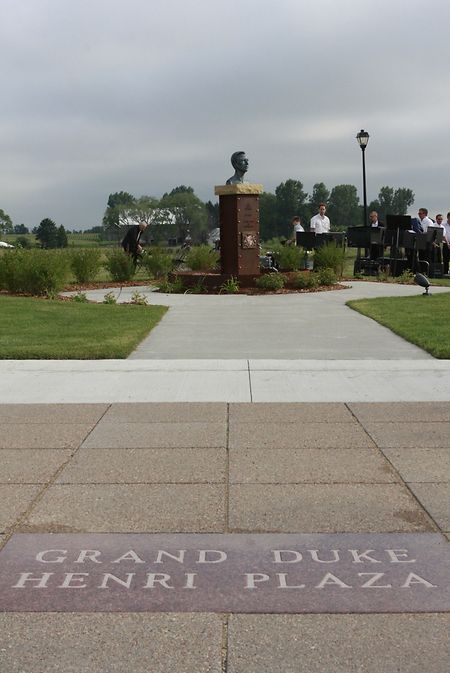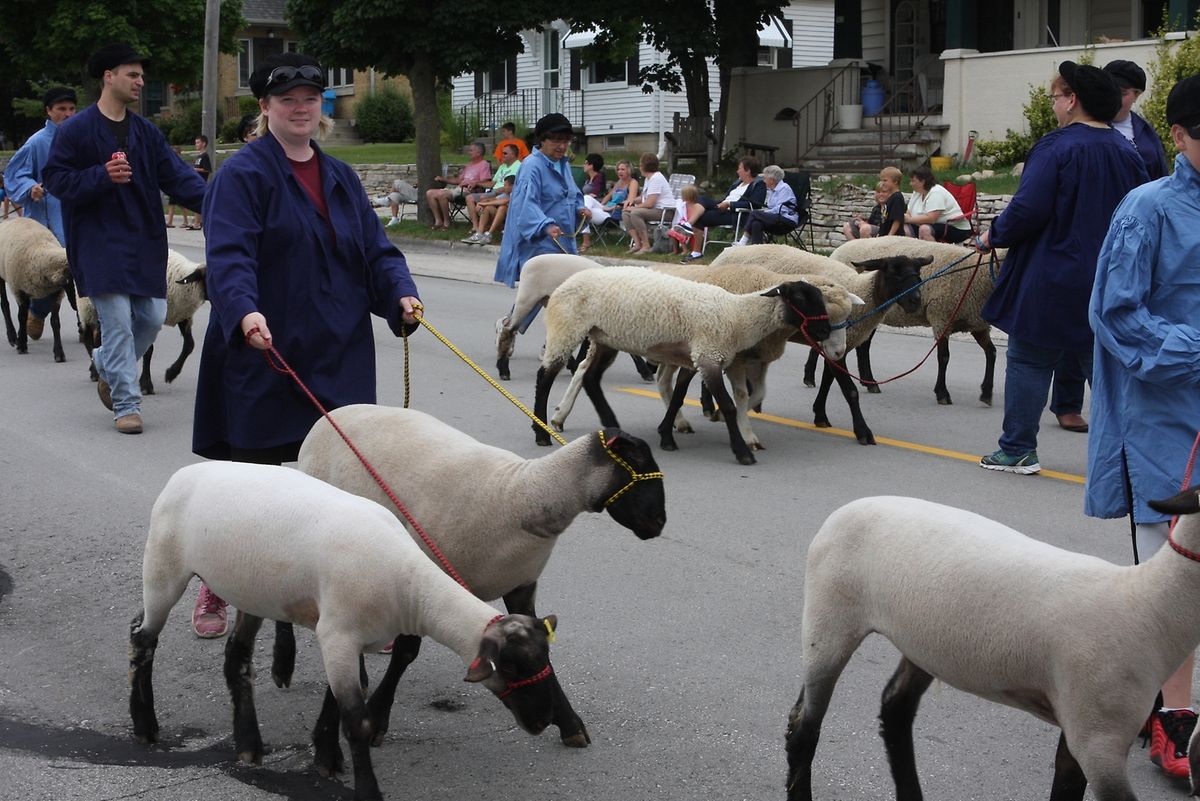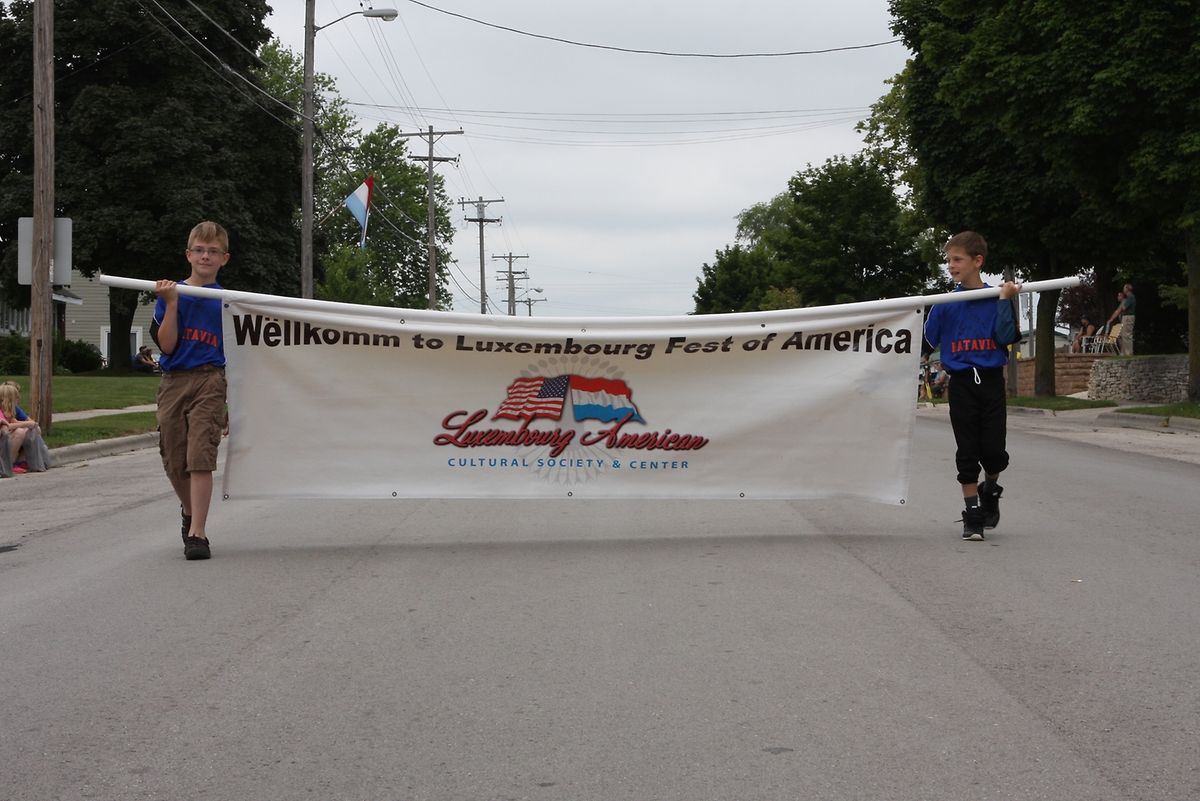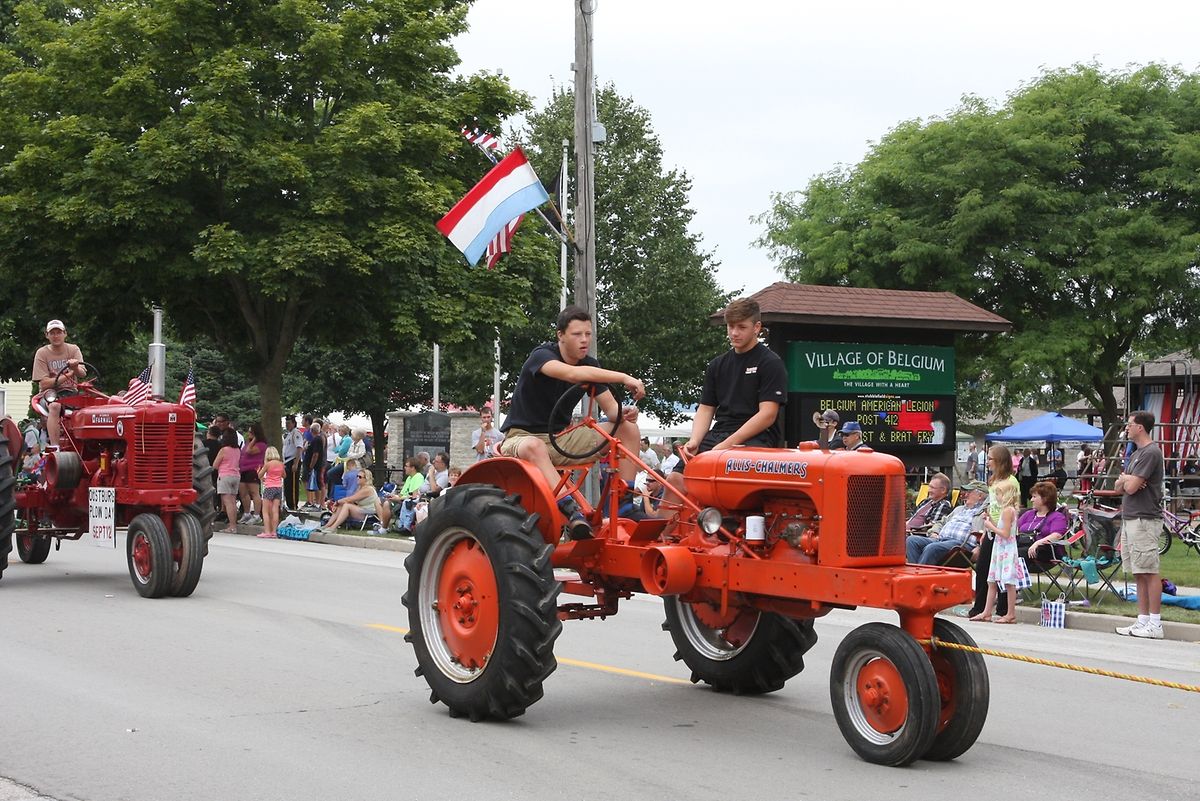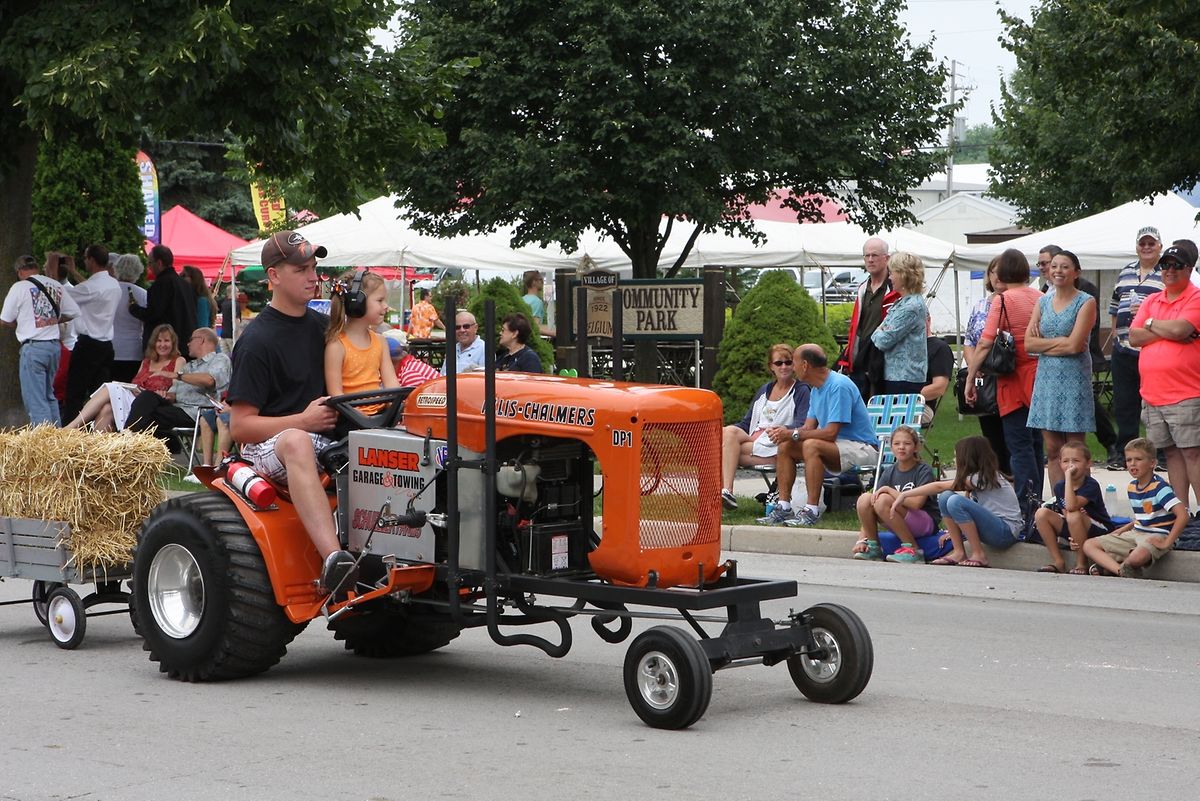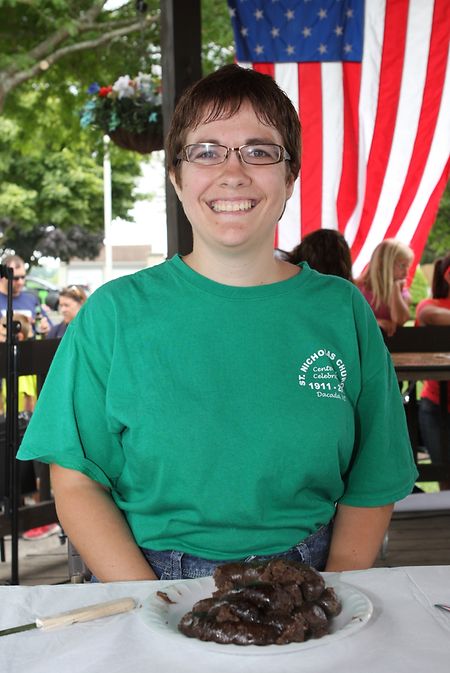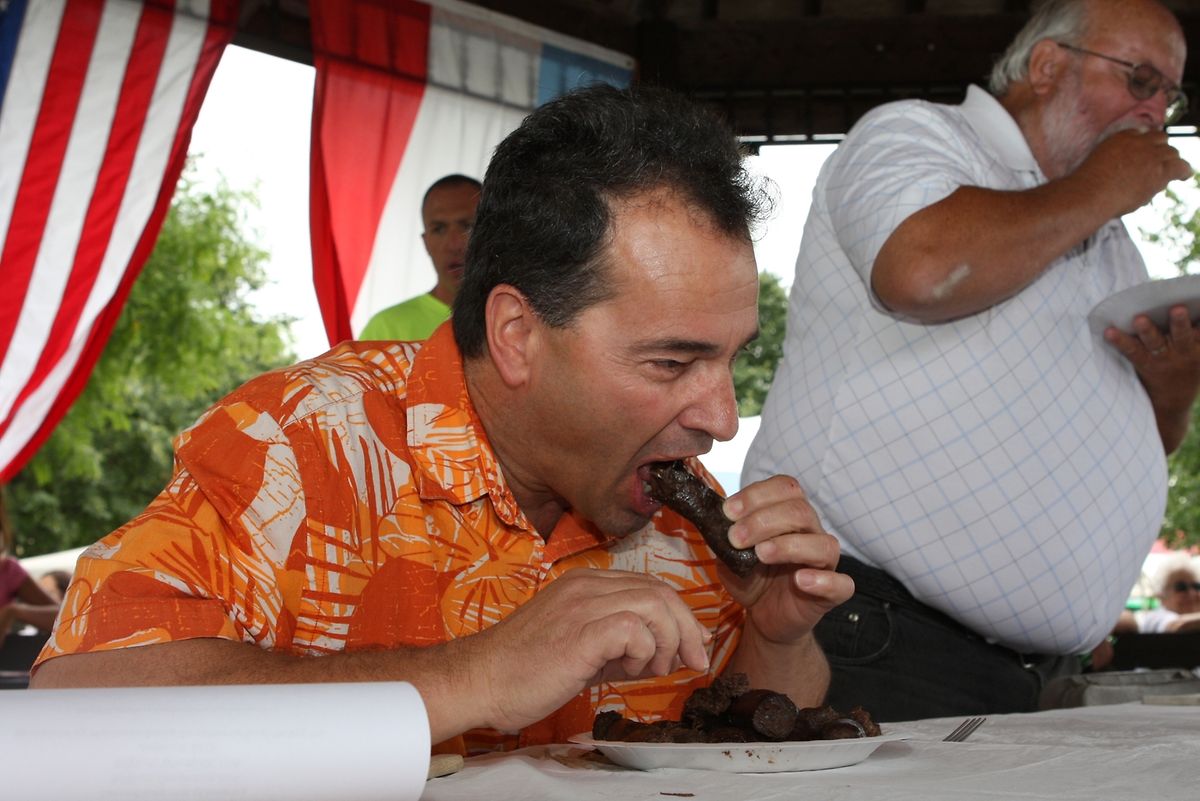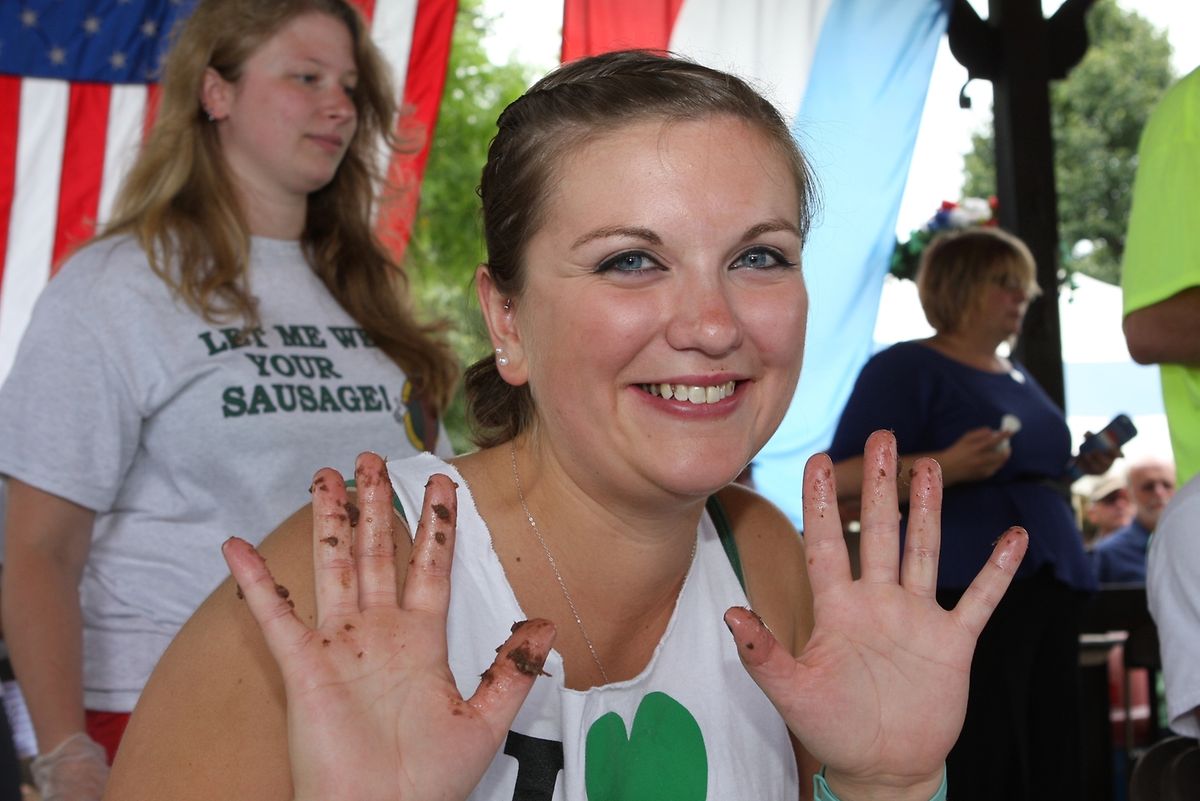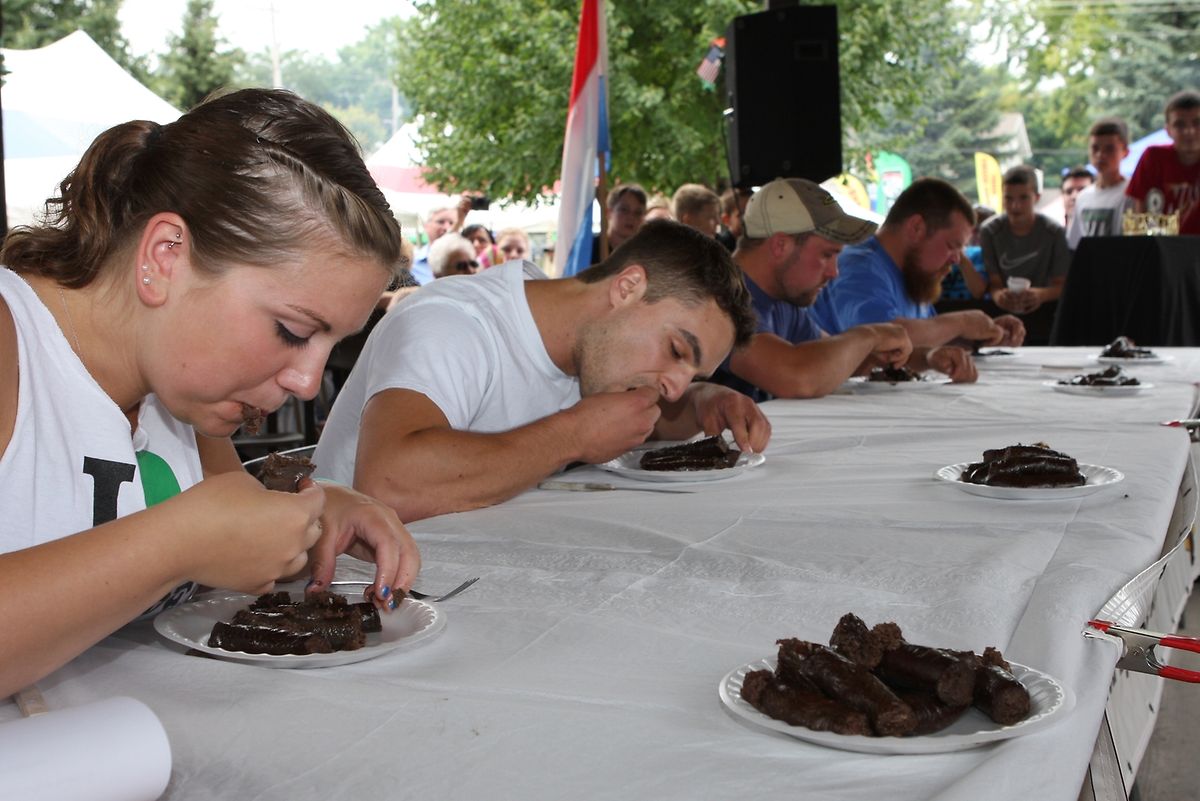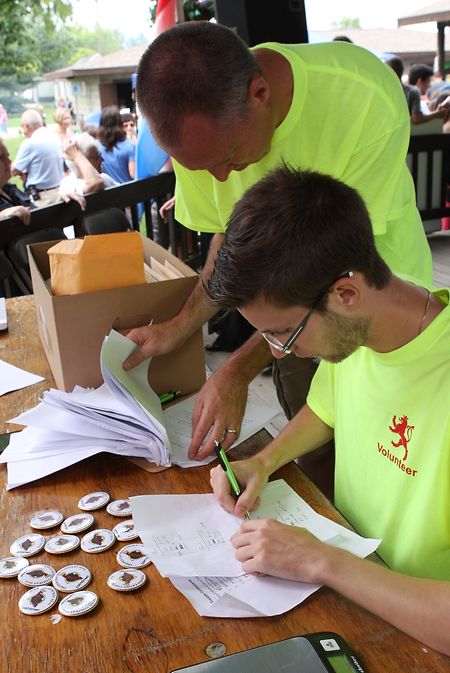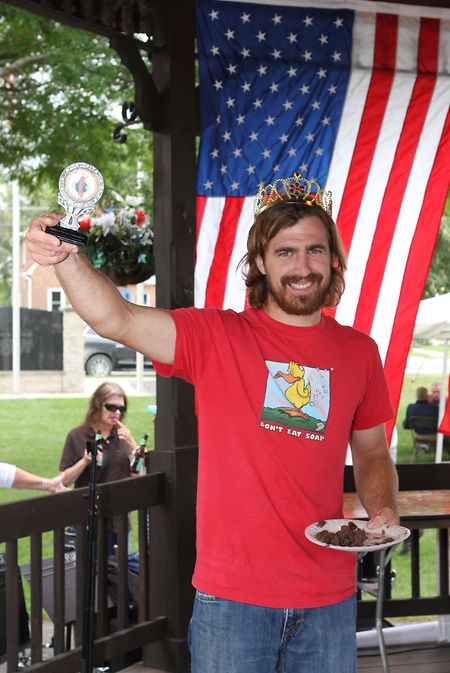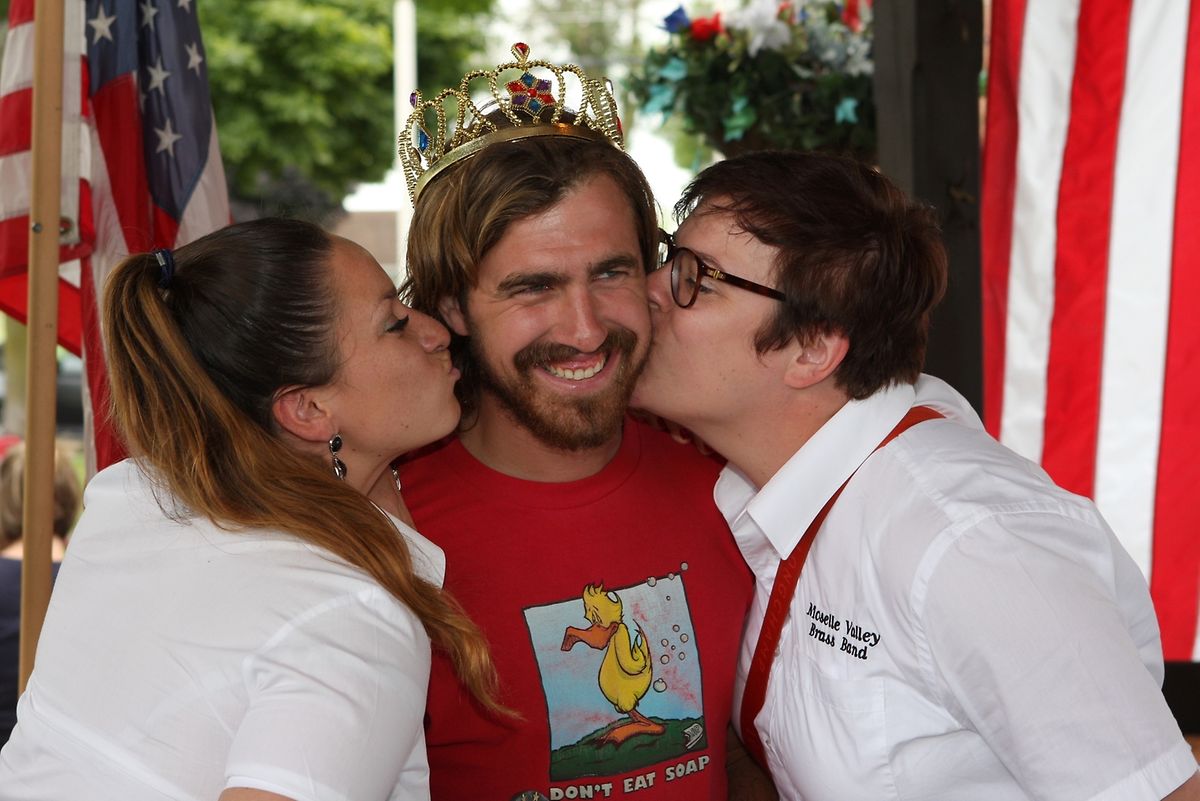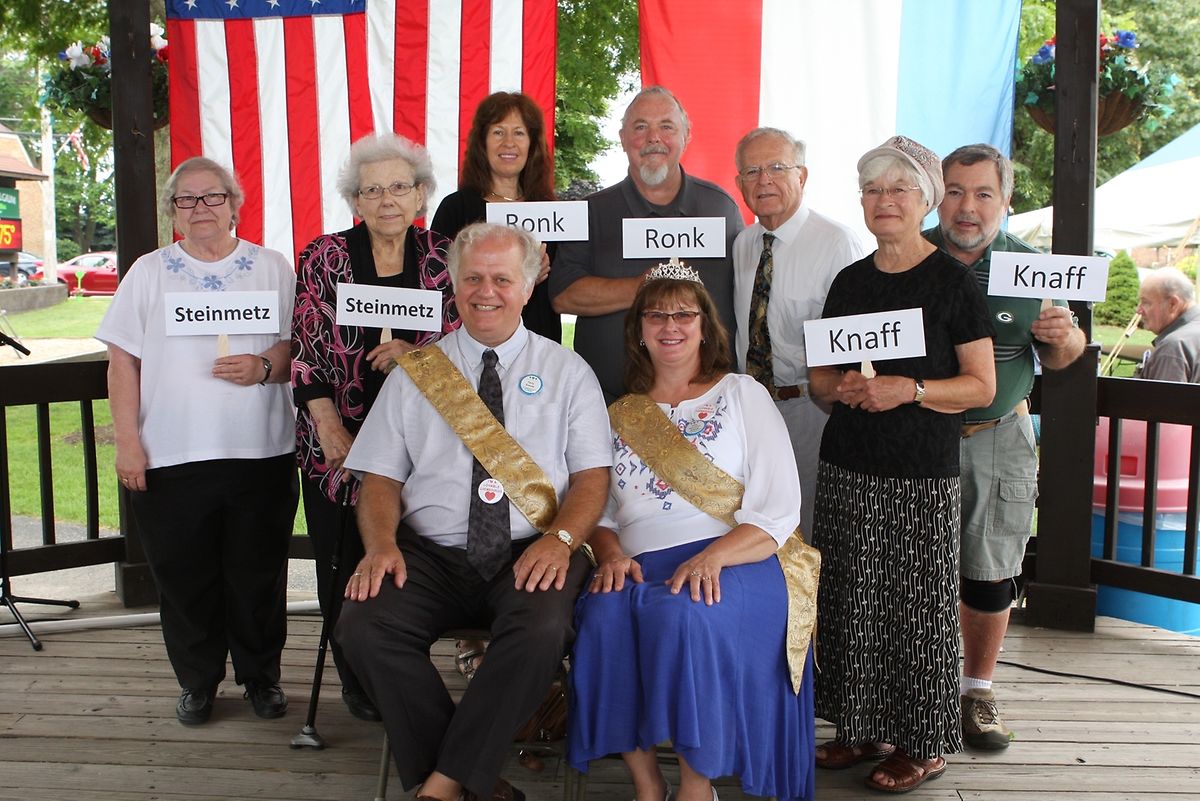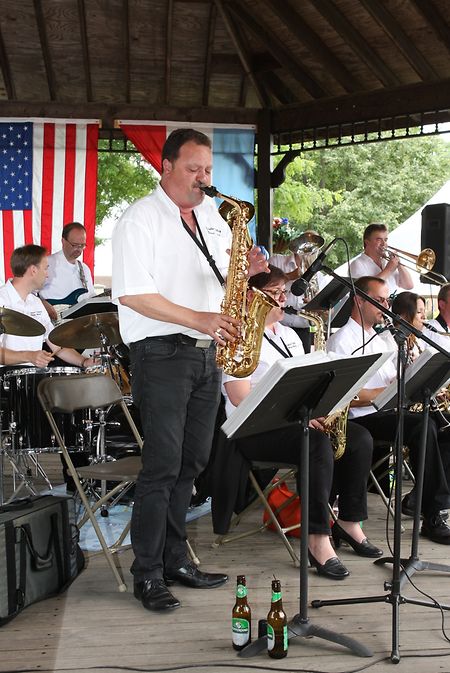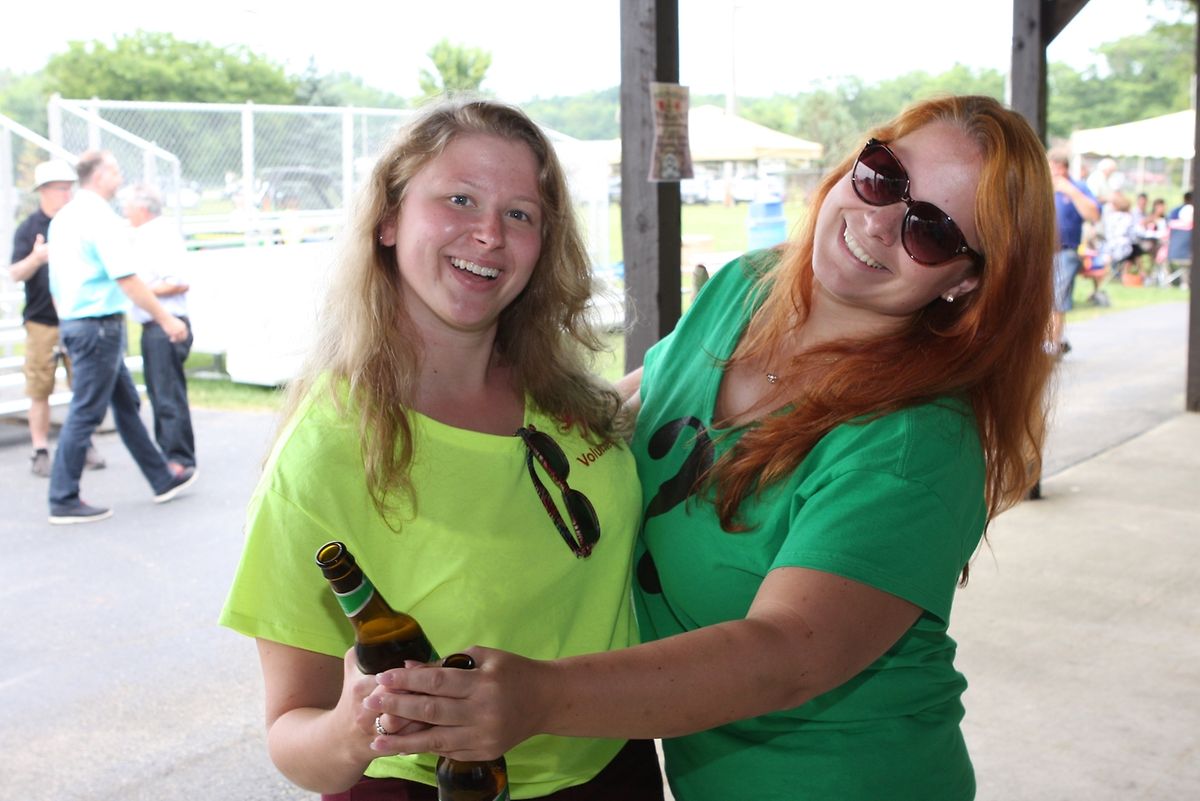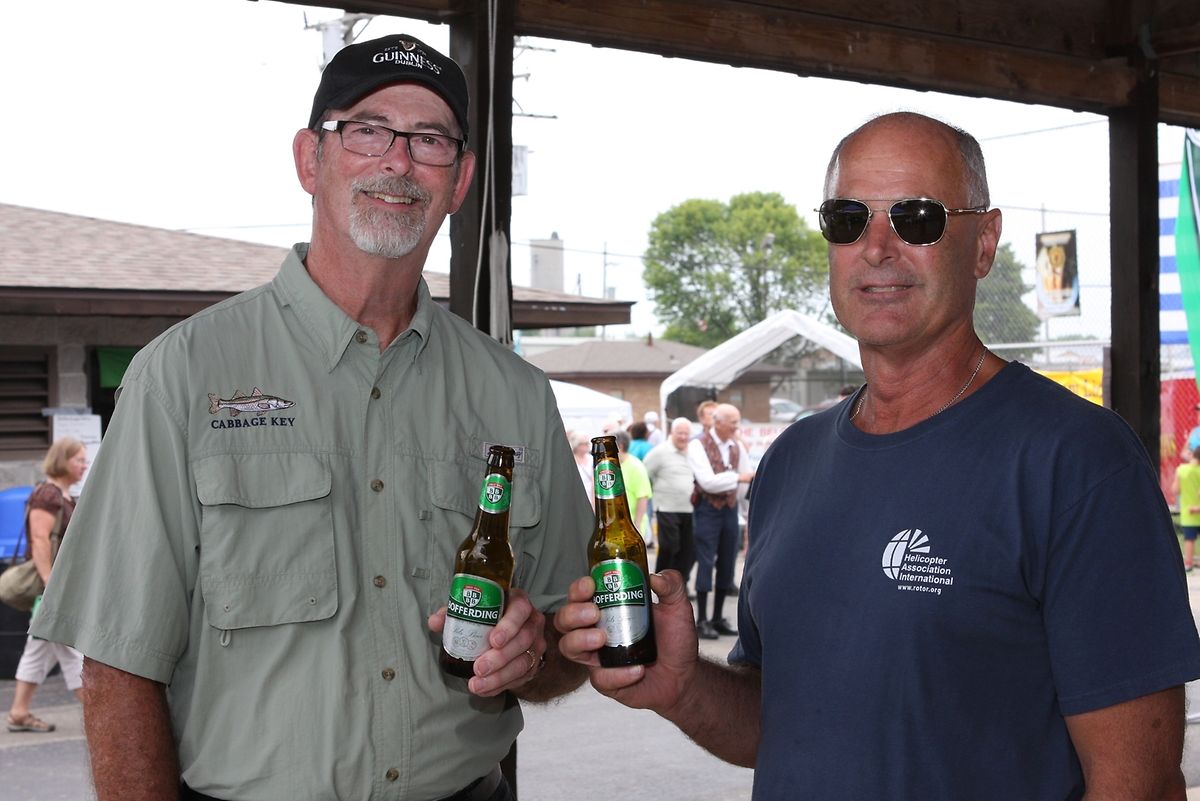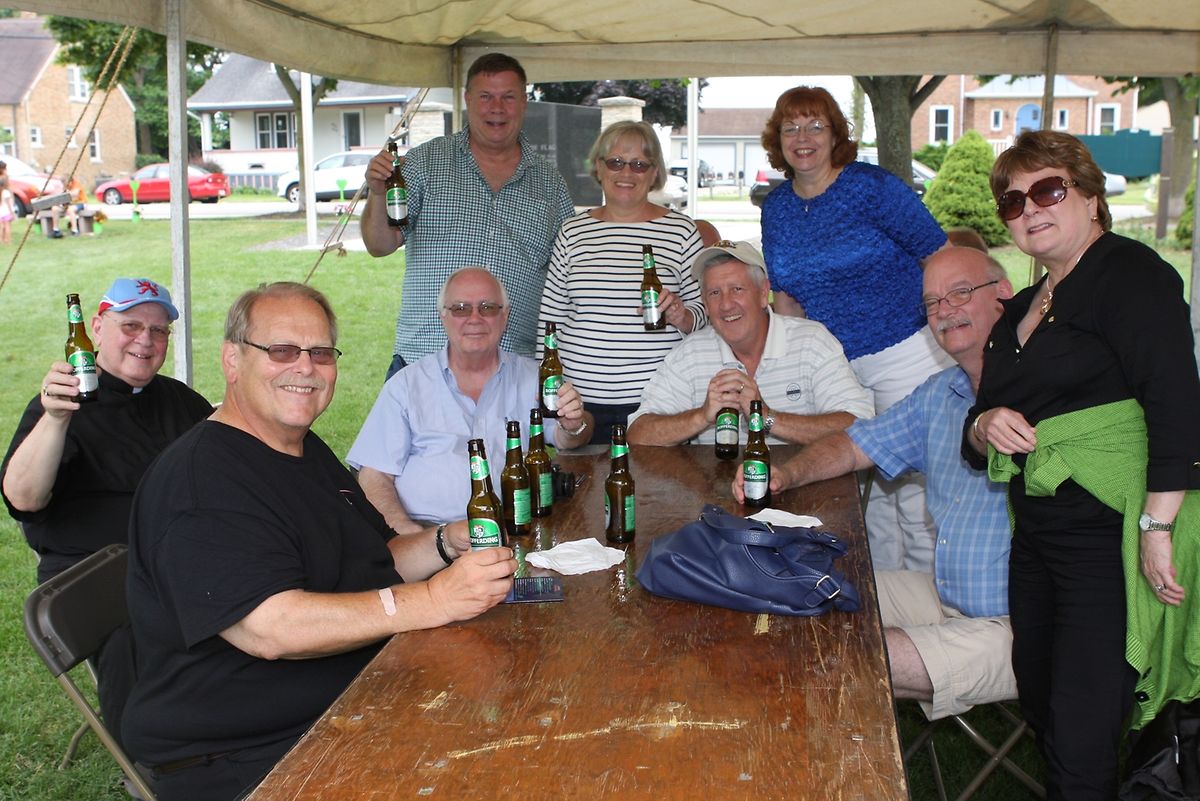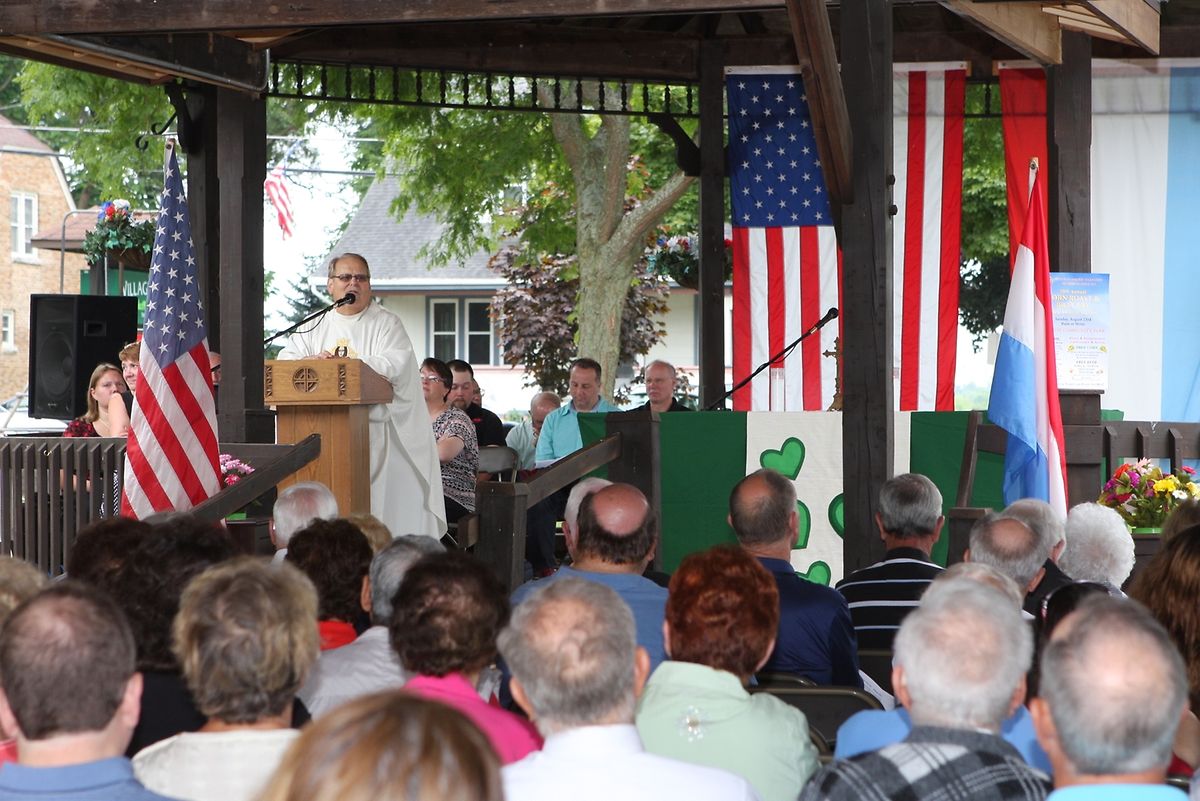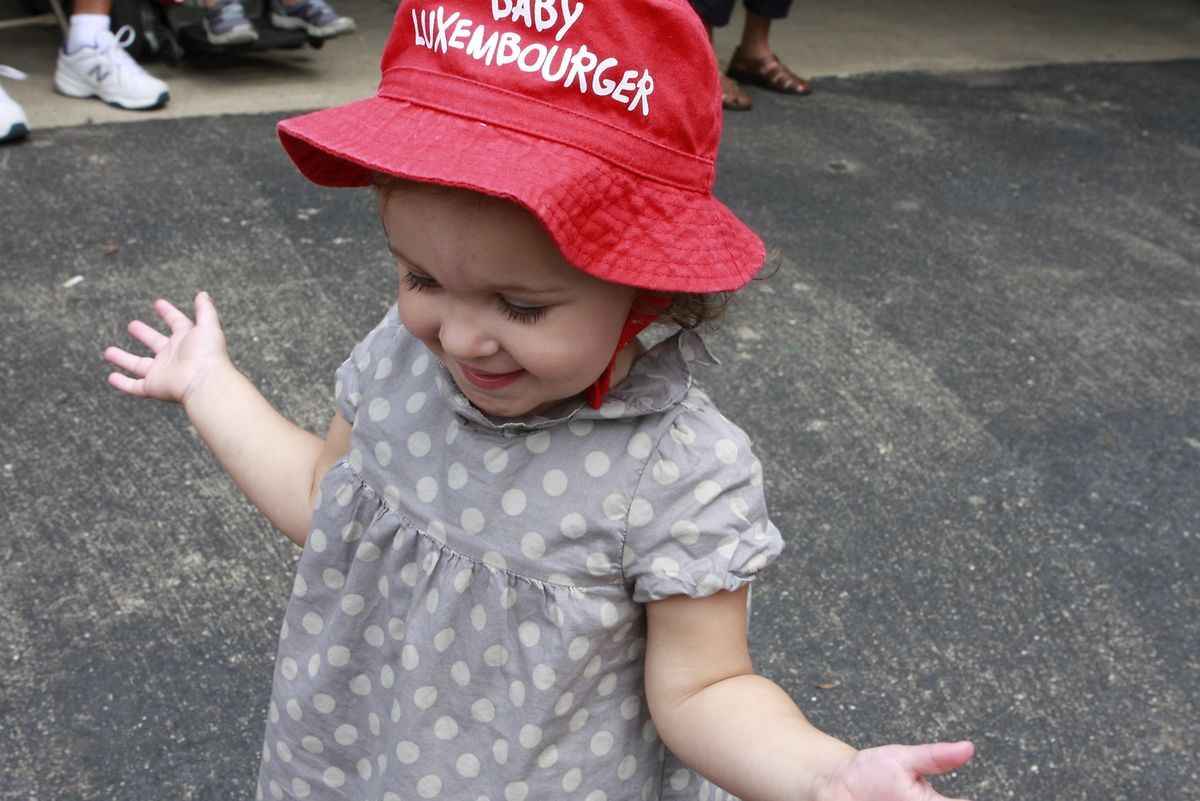 (ADW) Descendants of Grand Duchy immigrants to Wisconsin in the United States this weekend celebrated their heritage at the annual fun-filled Luxembourg Fest of America.
After Cultural conference covering the subject, "Finding the stories: Genealogical and family history research for Luxembourg Americans" on Friday, the festivities were ready to commence for the entire weekend.
On Saturday morning a large crowd gathered at the new Duke Henri Plaza and Belgium Village Hall in Belgium, Wisconsin for a dedication ceremony and ribbon cutting. Speeches were made by Ambassador Wolzfeld, Director General of the Luxembourg Ministry of Culture, Bob Krieps as well as Belgium Village President Richard Howells and Kate and Mike Ansay of Ansay and Associates.
And at 11am the traditional parade through the town of Belgium saw the community come together, with family reunions, children's activities, music, and drink and food, including Luxembourg brew Bofferding and a eating contest of the Luxembourg speciality "Treipen".
The "Moselle Valley Brass Band" travelled all the way from the Grand Duchy to Wisconsin to take part in the festivities, which also offered visitors the chance to tour the Luxembourg American Cultural Centre.
The Green Heart Gala Dinner Auction closed the second day of events on Saturday evening, while Sunday included an arts and craft fair and the crowing of the festival's Duke and Duchess.
Dubbed the world's largest Luxembourg family reunion, the heritage weekend is organised by the Luxembourg American Cultural Society, which operates on both sides of the pond under the patronage of Grand Duke Henri.
It aims to preserve the historic ties between the United States and Luxembourg, from where thousands of immigrants left for Wisconsin in search of a better life in the 19th Century.
Every year, the society organises trips to the Grand Duchy and helps search for ancestors and organise family reunions.
In recent years, it has also taken on a role to facilitate the application process for Luxembourg citizenship for eligible US nationals.
For more information about the activities of the Luxembourg American Cultural Society visit the website lacs.lu
Do not miss the news - sign up to receive the wort.lu newsletter in English delivered to your inbox six days a week.