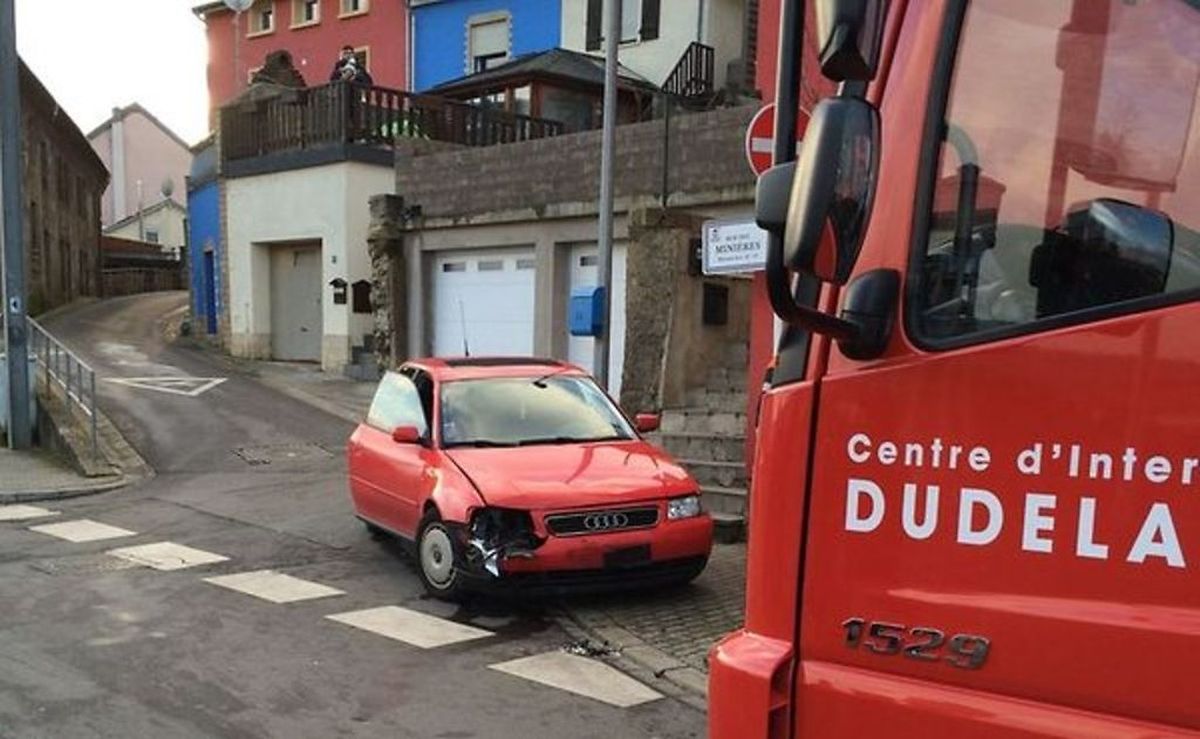 A woman and a child were injured after a crash between two cars occurred at a junction in Dudelange.
The incident happened late Tuesday afternoon where the rue des Minières and rue Gare Usine meet, although full details of how the accident happened are not known at this stage.
Dudelange firefighters were at the scene, and an ambulance transported the injured woman and child to the hospital.
Do not miss the news - sign up to receive the wort.lu newsletter in English delivered to your inbox six days a week.